The following article summarizes key points surrounding M2EA support and links to relevant support articles.
Table of Contents:
What devices support the M2EA?
M2EA is only supported on the Smart Controller. Learn how to install the native app on Remote Controllers with Screens.
No external iOS or Android mobile devices running Dronelink can be connected.
What M2EA Payloads Does Dronelink Support?
Useful for night operations, Dronelink now supports both the Beacon and Spotlight!
Beacon

Use the Drone Command: "Drone Beacon" to enable and disable the Beacon autonomously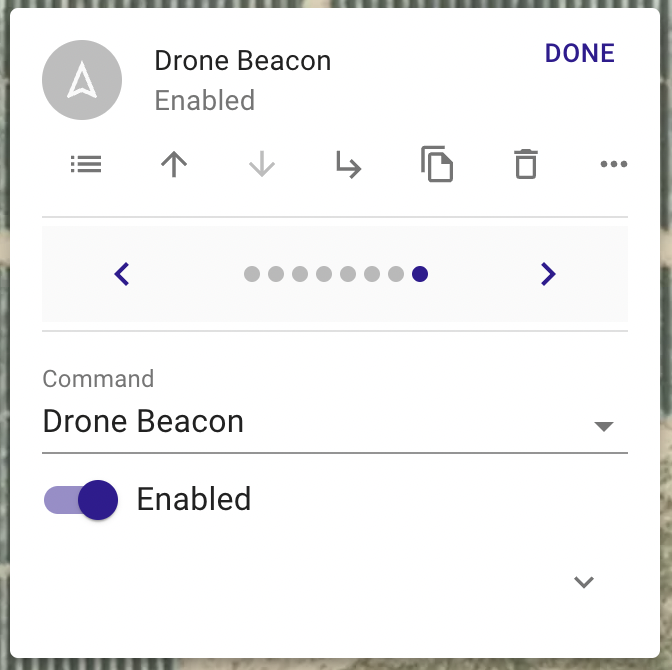 Spotlight

Use the Drone Command: "Drone Spotlight" to enable and disable the Spotlight autonomously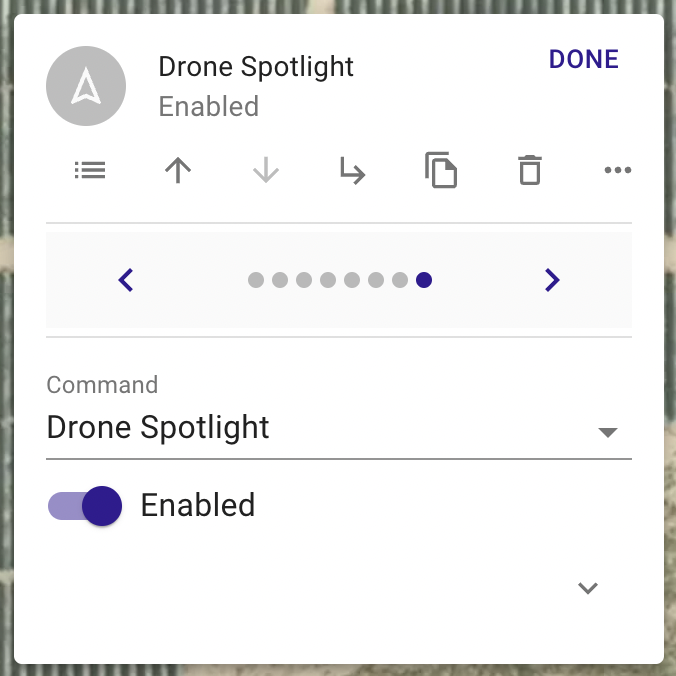 Use the Drone Command: "Drone Spotlight Brightness" to set the strength of the spotlight as a percentage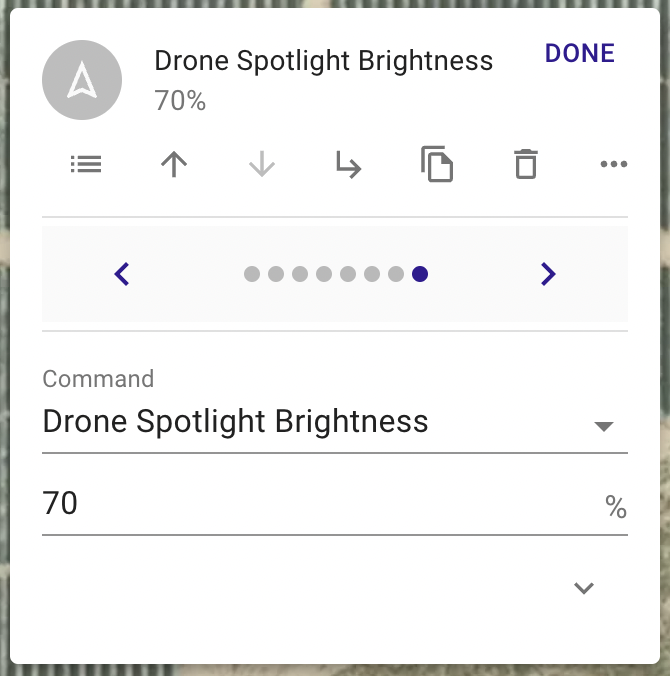 The Speaker and RTK module are NOT supported
Support for Onboard vs Virtual Stick Mission Plans?
Onboard waypoint missions are uploaded to the drone for execution, and will perform best for longer missions; however some Dronelink functionality is not supported with onboard waypoints:
Automated camera and other payload commands, a user will need to set up the camera manually
Using adaptive flight drone offsets
Learn more about onboard missions and how to create them.
Virtual Stick missions are supported on the M2EA, and have the benefit of adaptive flight offsets, and automating other payloads. The downside is that Smart Controllers are low performing devices, you may see the message, "Device Running Too Slow", especially for longer missions and may need to resume your mission after letting the device "catch-up", or you may need to break your missions up into multiple smaller missions. More information here.
When planning a mission with the M2EA, users will receive the following warning:

Can Dronelink Display the Thermal Video?
Yes. You can switch between Visible, Thermal and Side-by-Side Views using the Video Stream Sources button.
Learn more about Hybrid Payloads and Switching Video Stream Sources.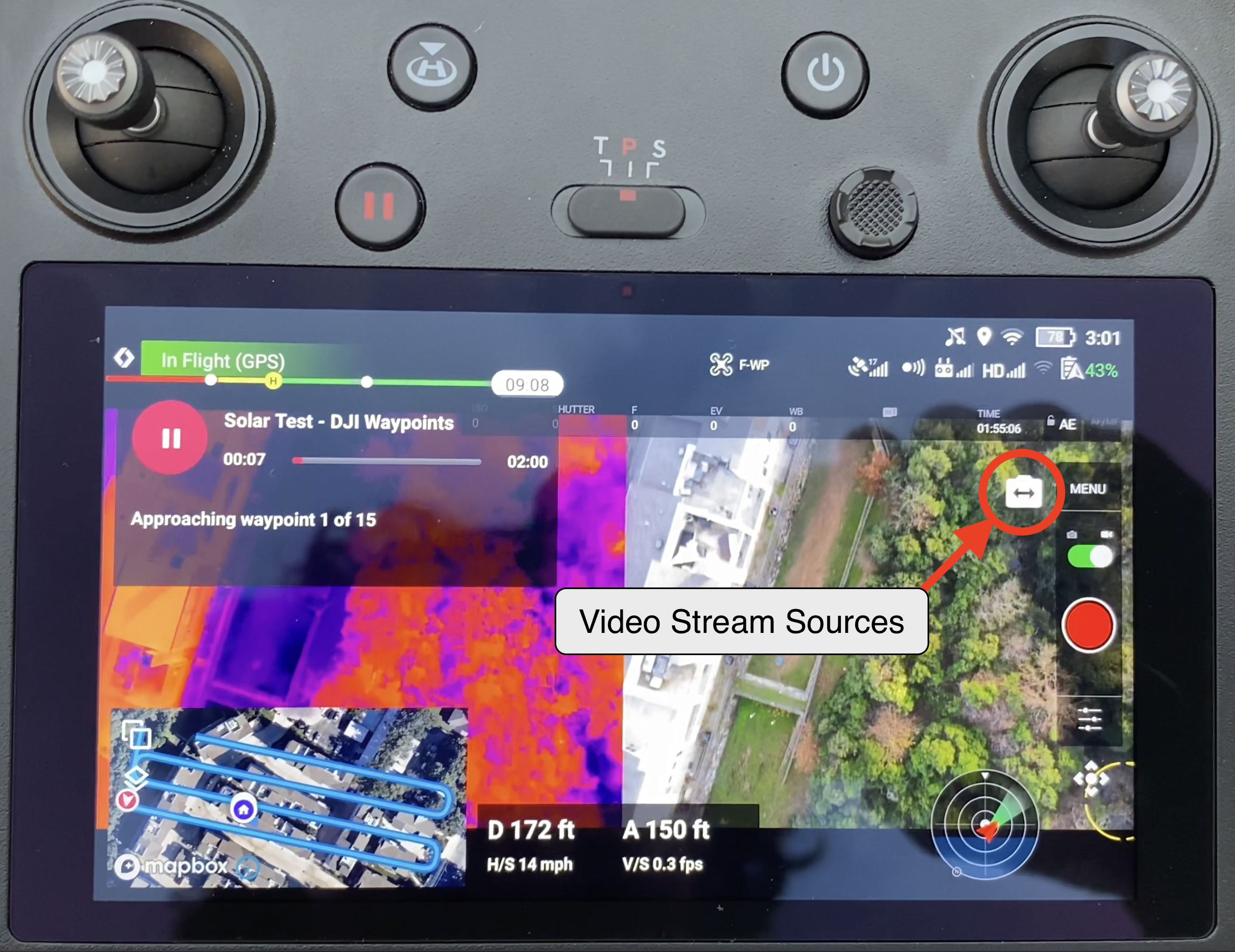 Updated Camera Specs for Mission Planning
Two new camera specs have been added for the M2EA RGB and Thermal Cameras
Learn about how to Set Camera Specs During Mission Planning to achieve correct overlaps.