Hobbyist Plans
If you have a one-time payment plan and would like to cancel and receive a refund, please visit www.dronelink.com/refund and fill out the form within 30 days of your purchase. After 30 days, we do not issue refunds.
Business Plans
If you have a recurring subscription to a business plan, you can cancel it from your account settings page (see below).
When cancelling an active subscription, the account will remain active until the end of the paid period, with the exception of refund requests.
If you want a refund within 30 days of purchasing a business plan as a new customer, please visit www.dronelink.com/refund and fill out the form.
If you wanted to purchase a monthly plan, but accidentally purchased a yearly plan, we can refund you the yearly purchase, switch your account to monthly, and then you can re-activate the account (you will need to input payment details again). Your account will be temporarily cancelled until you reactivate it. Email support@dronelink.com to start this process.
Step 1 - Click Settings button at the top right on your account home page: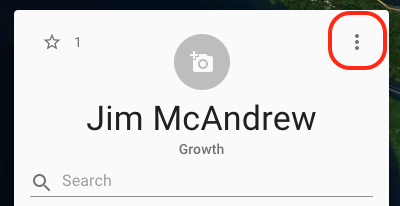 Step 2 - Click the Details button on your plan: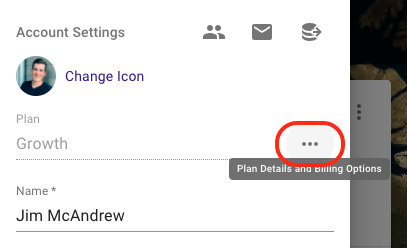 Step 3 - Click Cancel Subscription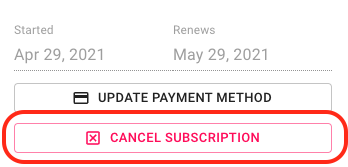 NOTE: For legacy subscriptions that meter usage. These plans are normally billed at the end of each billing period because the metered usage fees are variable. When you cancel your subscription, you will receive one final bill for the outstanding balance in your current billing period, which includes the base, recurring cost of your plan in addition to the total current usage fees.