Dronelink's mobile app Flight Dashboard can be used to fly autonomous missions, create new ones on-the-fly, setup camera and drone settings, or fly manually.
Once a drone is connected, the flight dashboard can be opened, either by selecting the drone from the main menu, or loading a pre-planned or on-the-fly mission.
Learn more about the user interface and settings below:
Default Flight Dashboard with Mission Loaded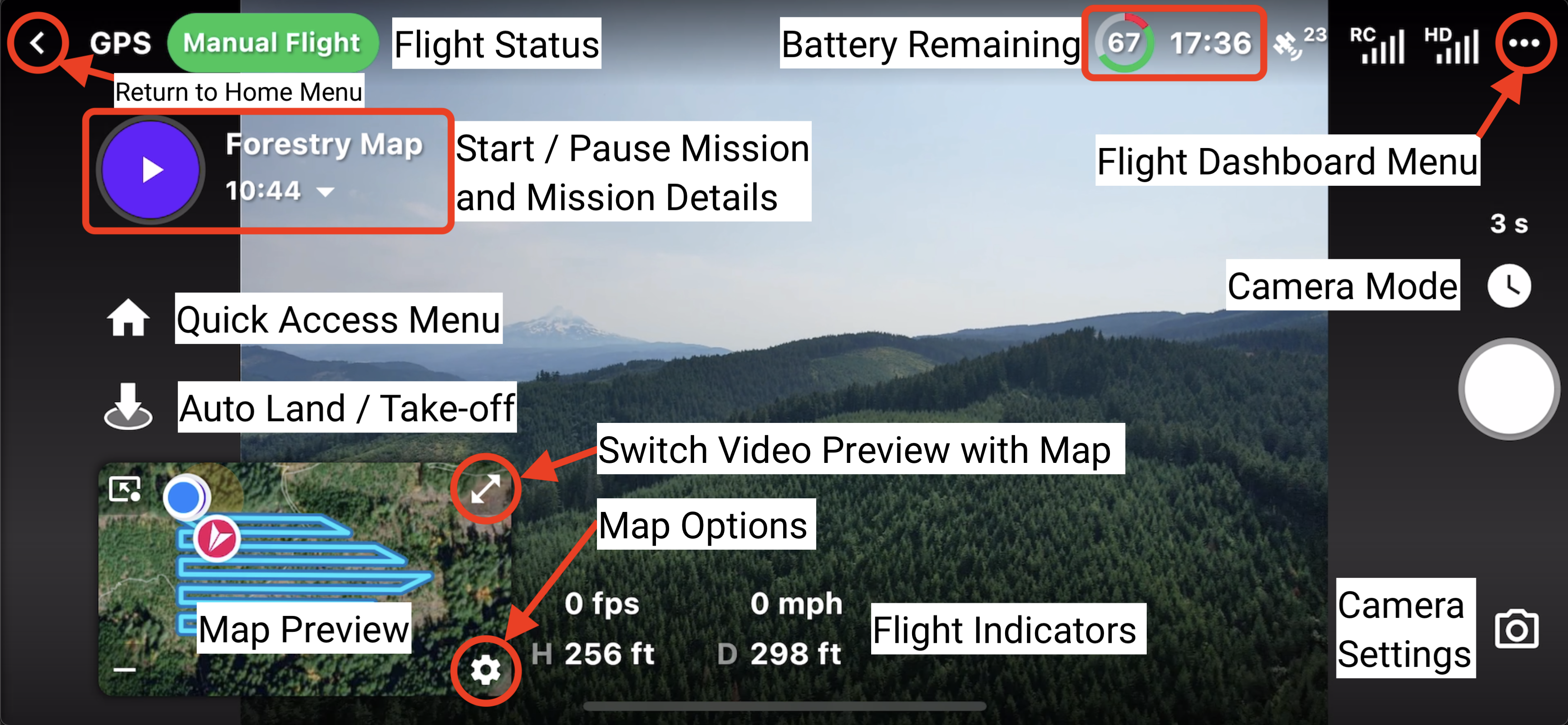 Running Mission with Map Expanded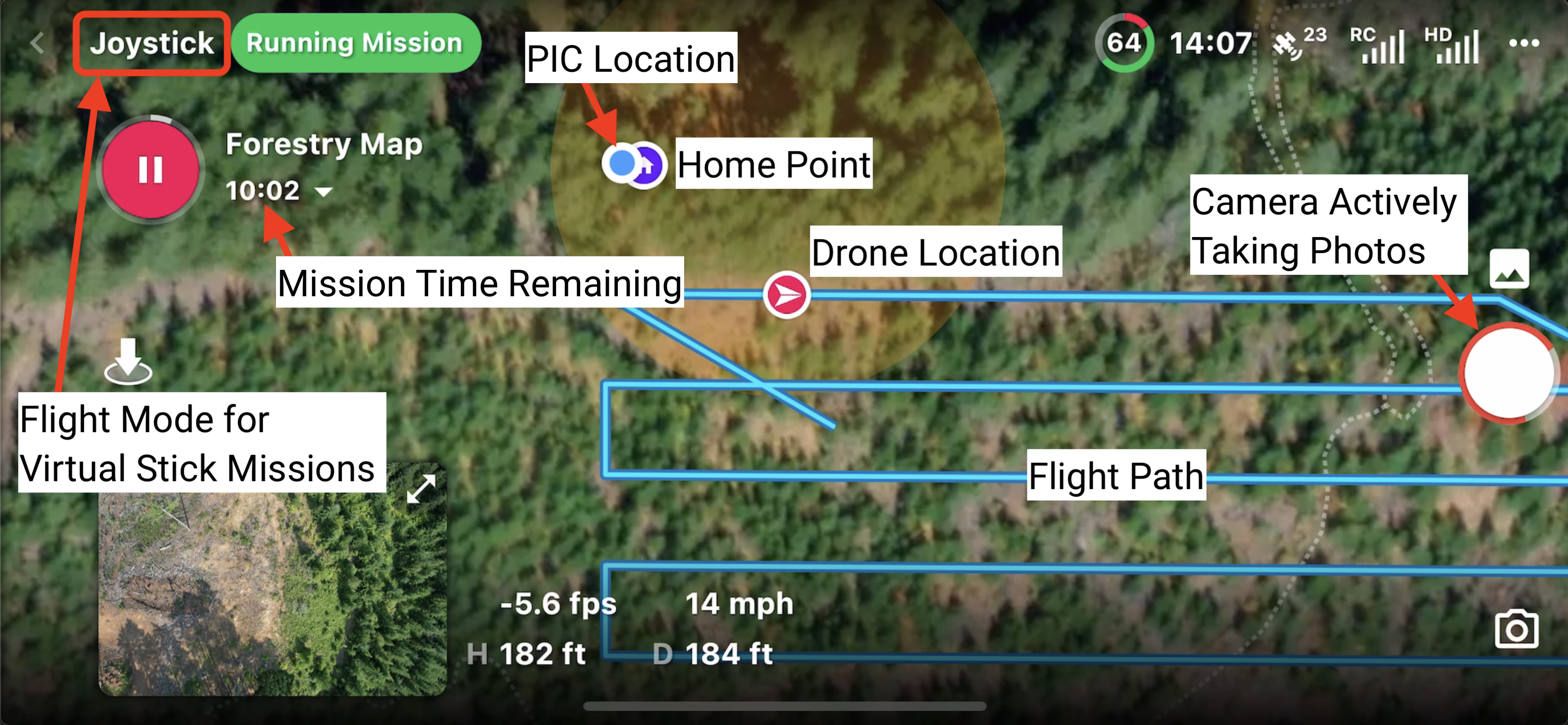 Quick Access Menu
Switch between On-the-fly missions or mission plans to open them during flight without having to exit the flight dashboard.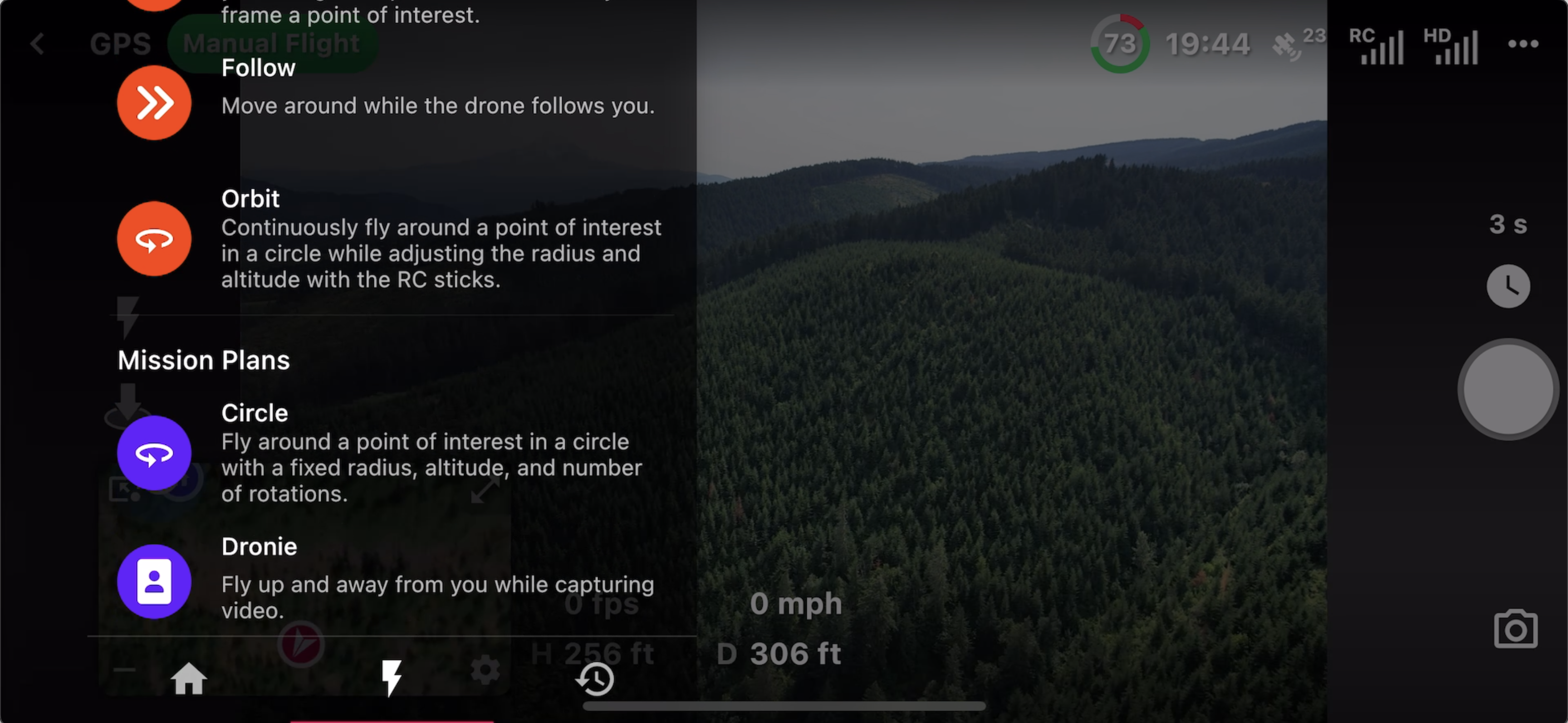 Changing Camera Settings
Expand camera settings to view and change settings based on the Camera Mode, selected.
Scroll camera settings to the right to view available storage capacity and format the SD card.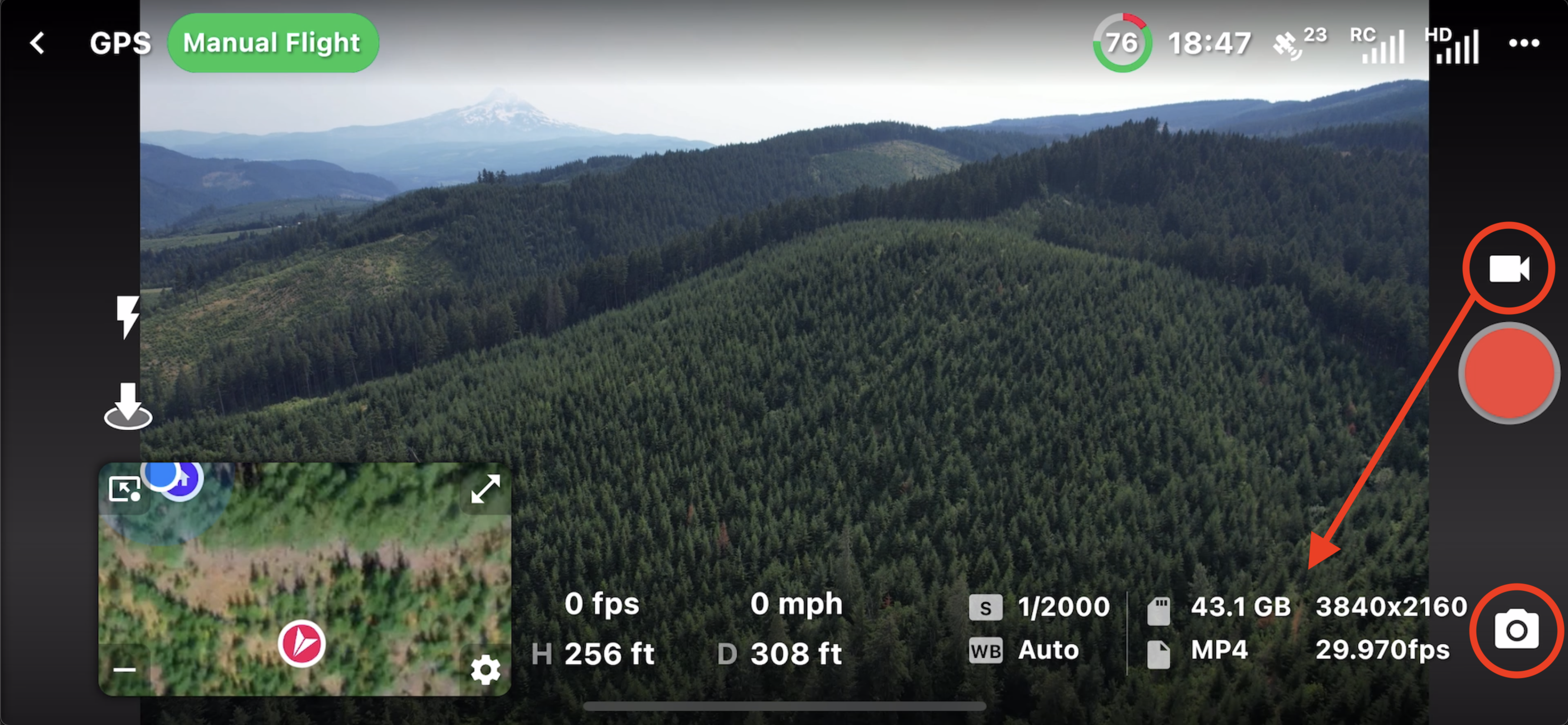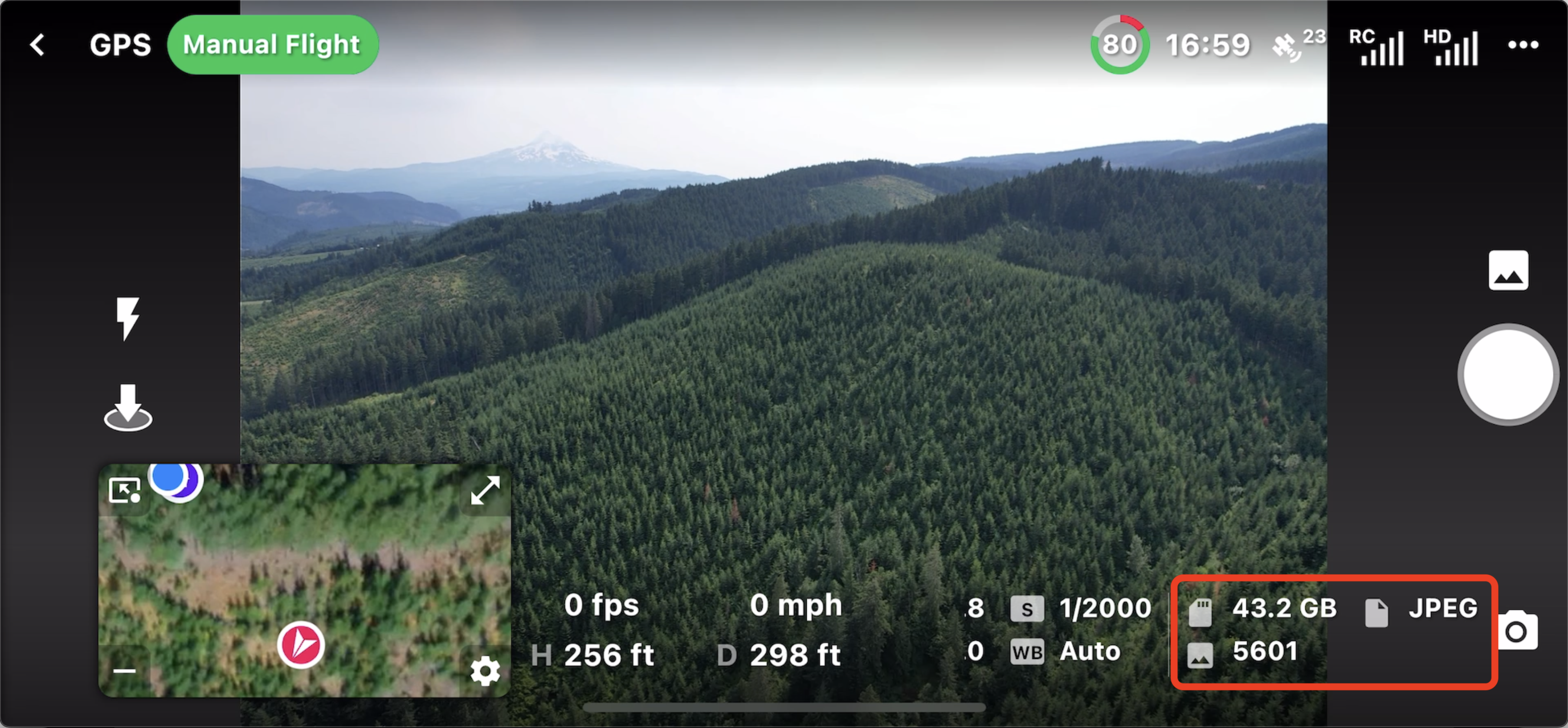 Change Map Mission Preview Options
Change how the map follows the drone as it flies a mission. Default option allows a user to zoom and pan.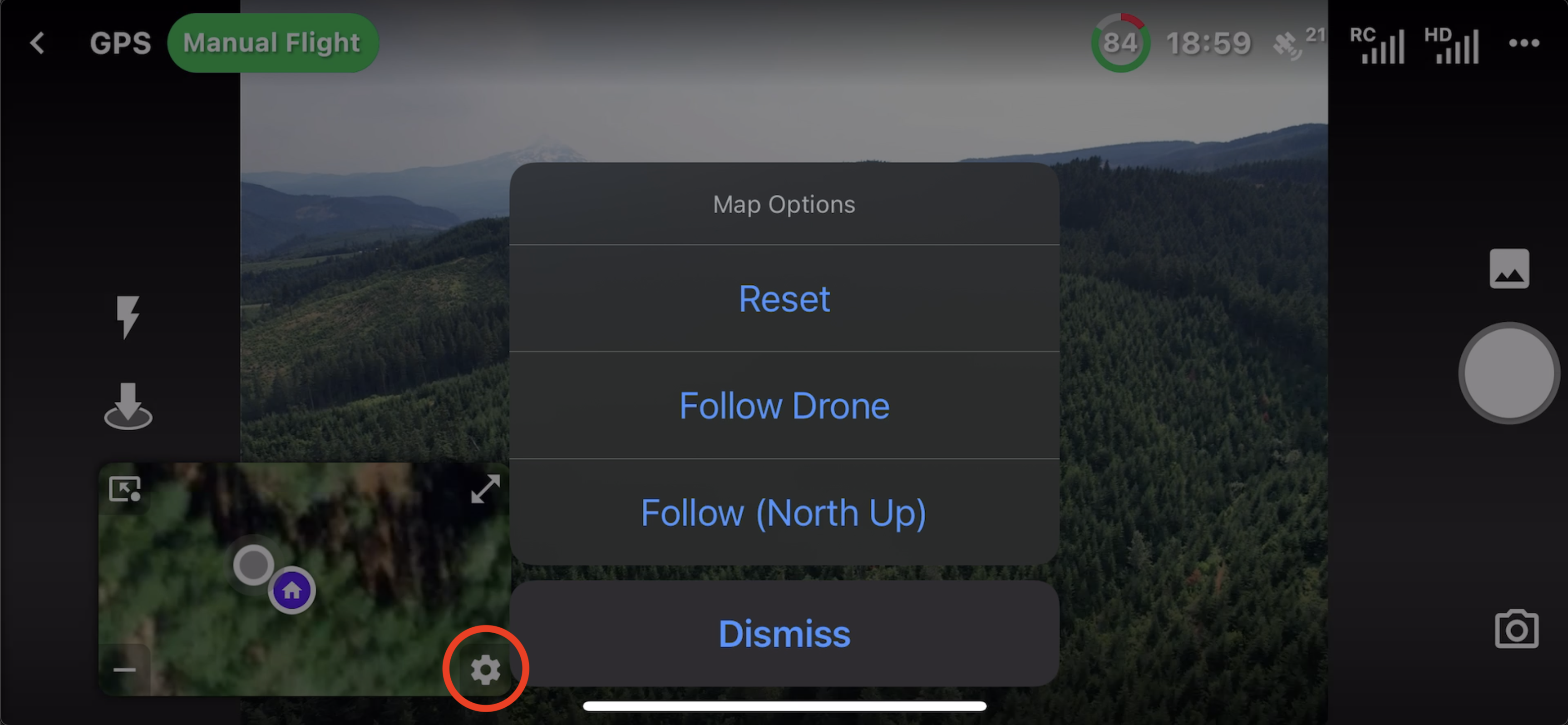 Split Screen View
Expand the map by selecting the Dock Button and enter a split screen view.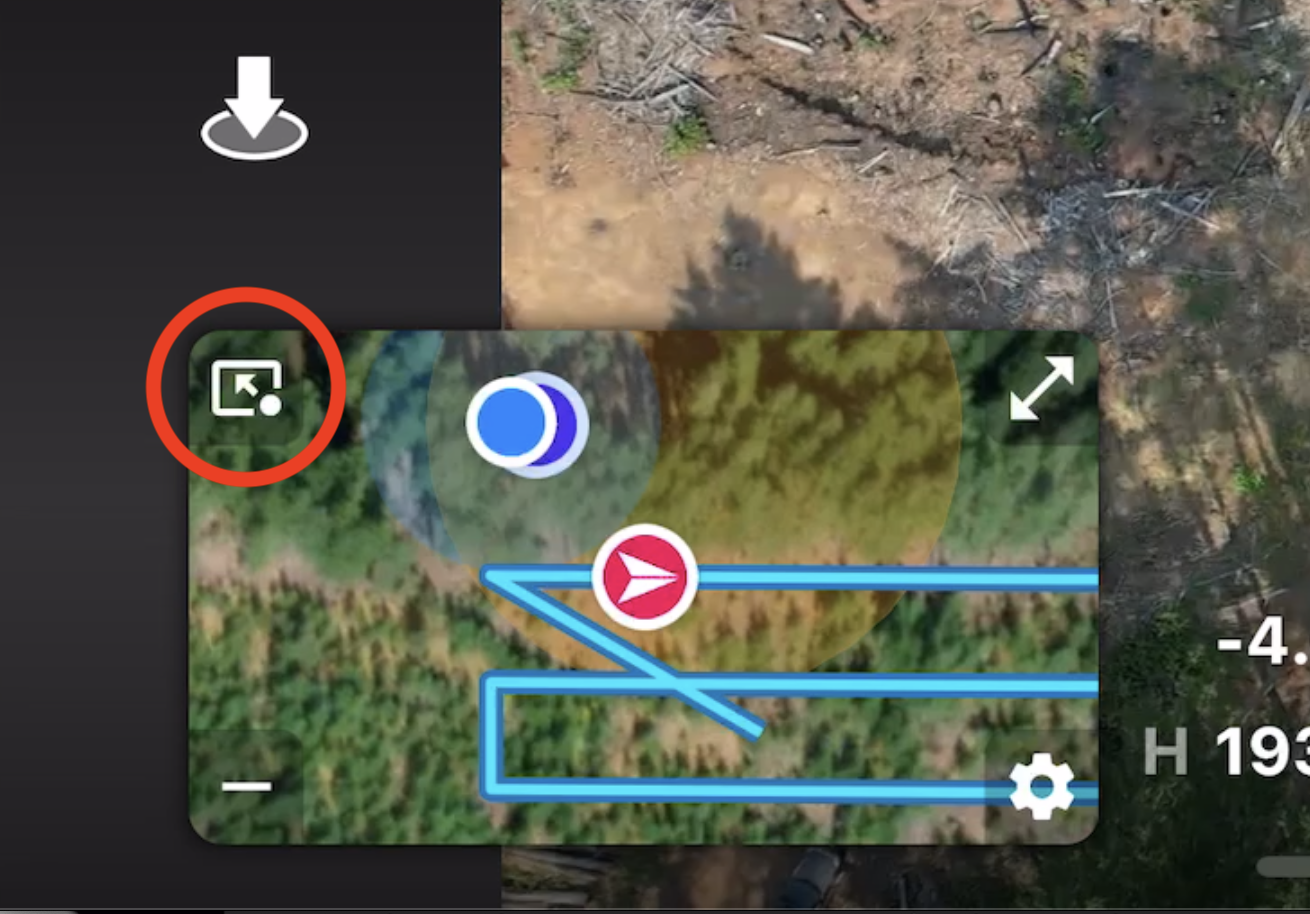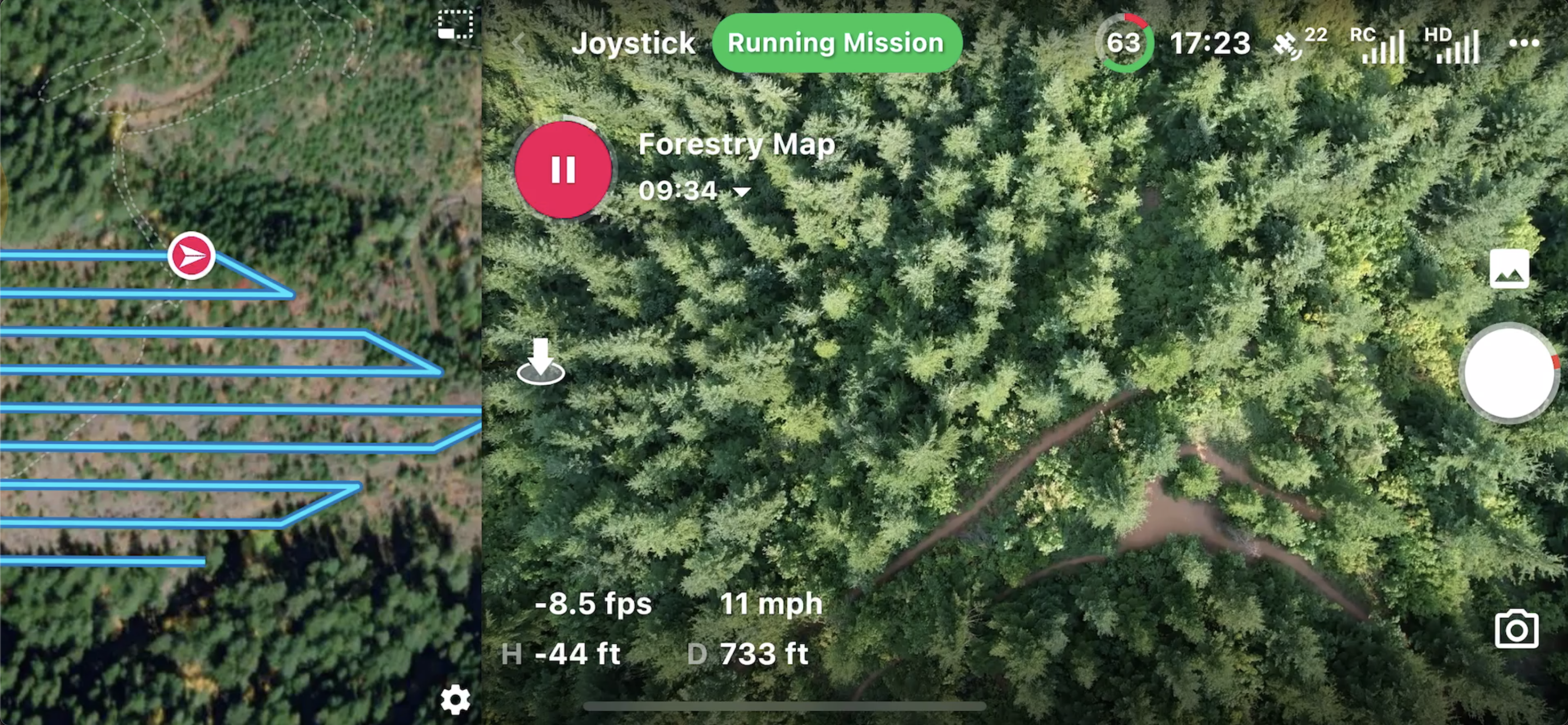 Mission Details Expanded
Select the Mission Name to expand mission details.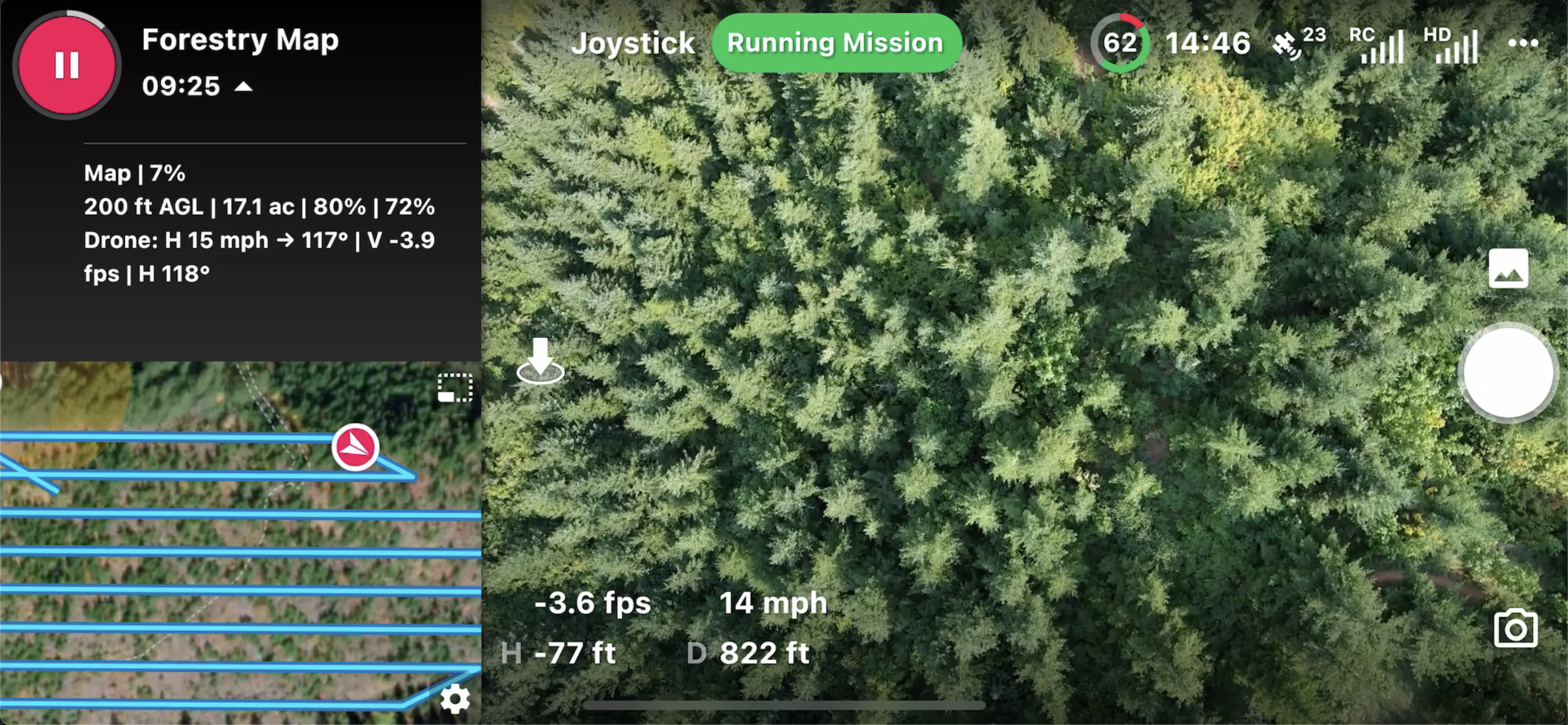 User Interface Settings
Open settings by selecting ... on the top right of the Flight Dashboard
Set the quick access button, display additional indicators, such as the GPS coordinate and heading / altitude.
Set On-the-fly instructions to display on the right or left side.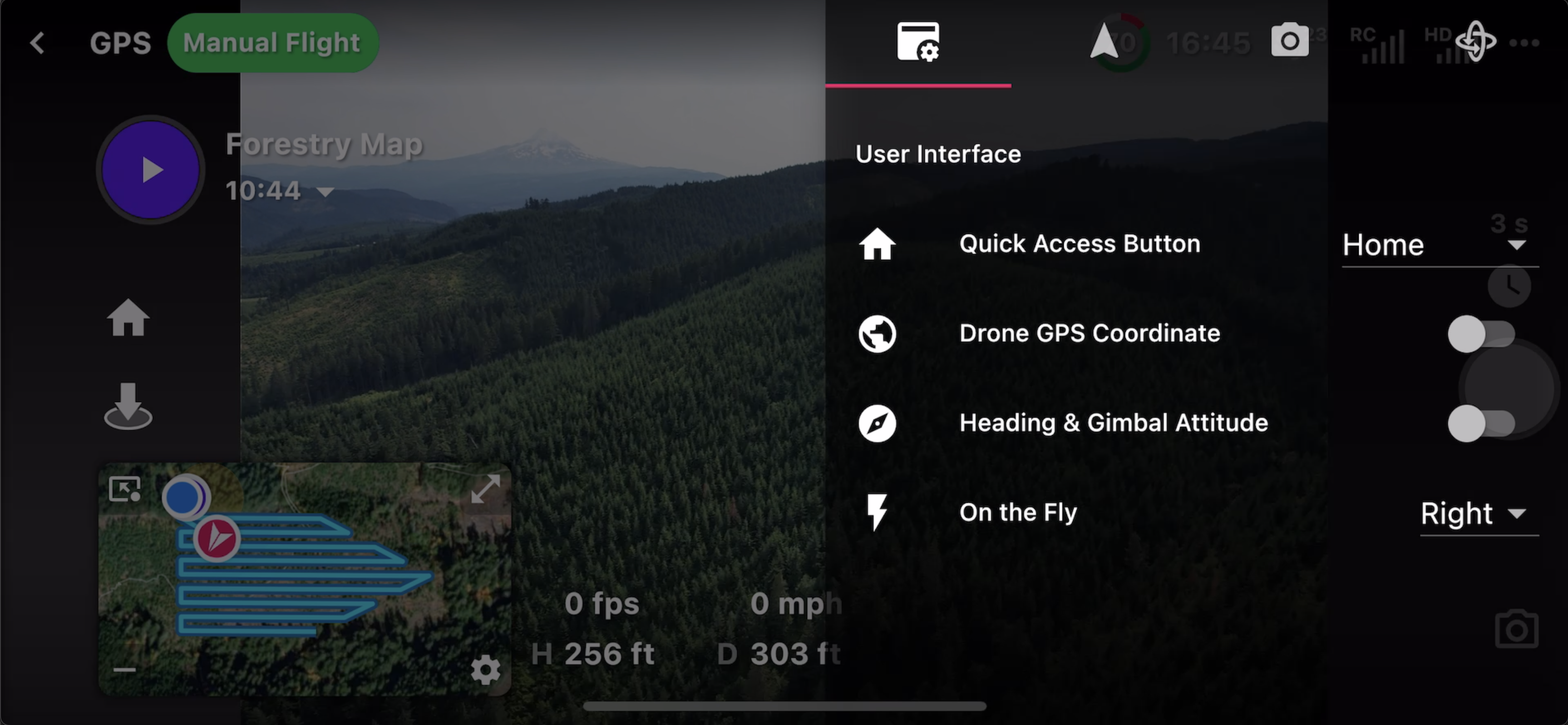 Drone Settings - Altitude, RTH, Compass Calibration
Change max altitude, return to home (RTH) altitude, and calibrate the compass.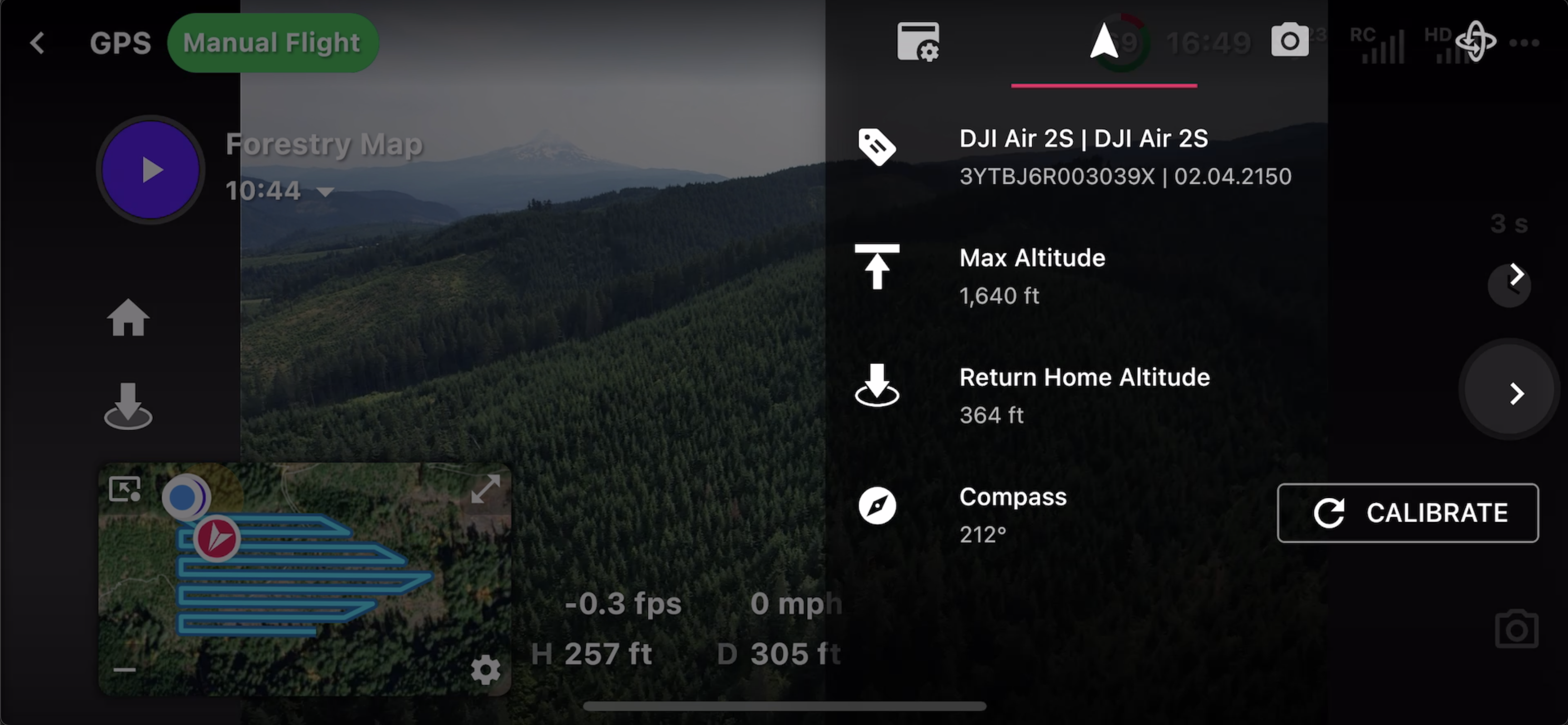 Camera Settings - Format SD Card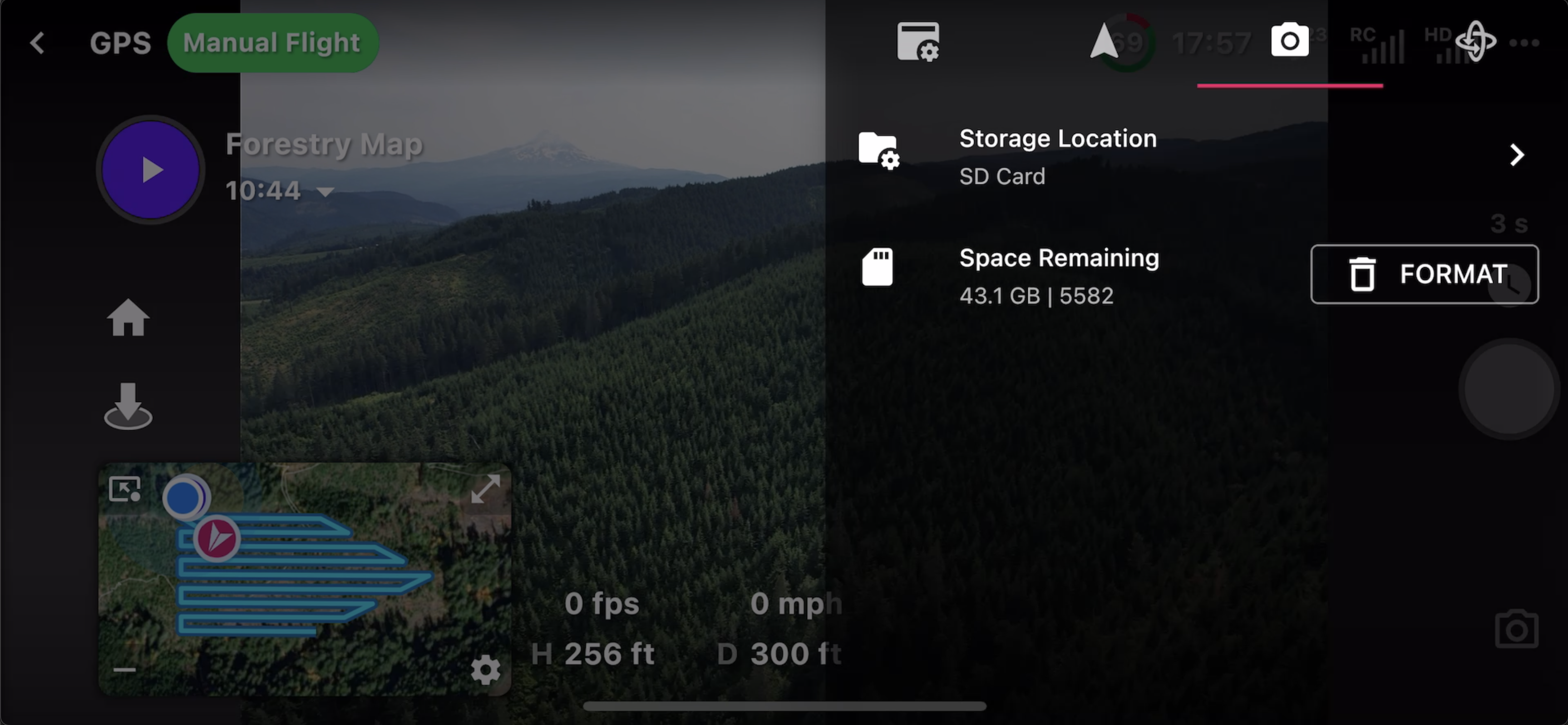 Gimbal Settings - Reset Gimbal
Change the gimbal mode and reset the gimbal from 0 degrees or -90 degrees.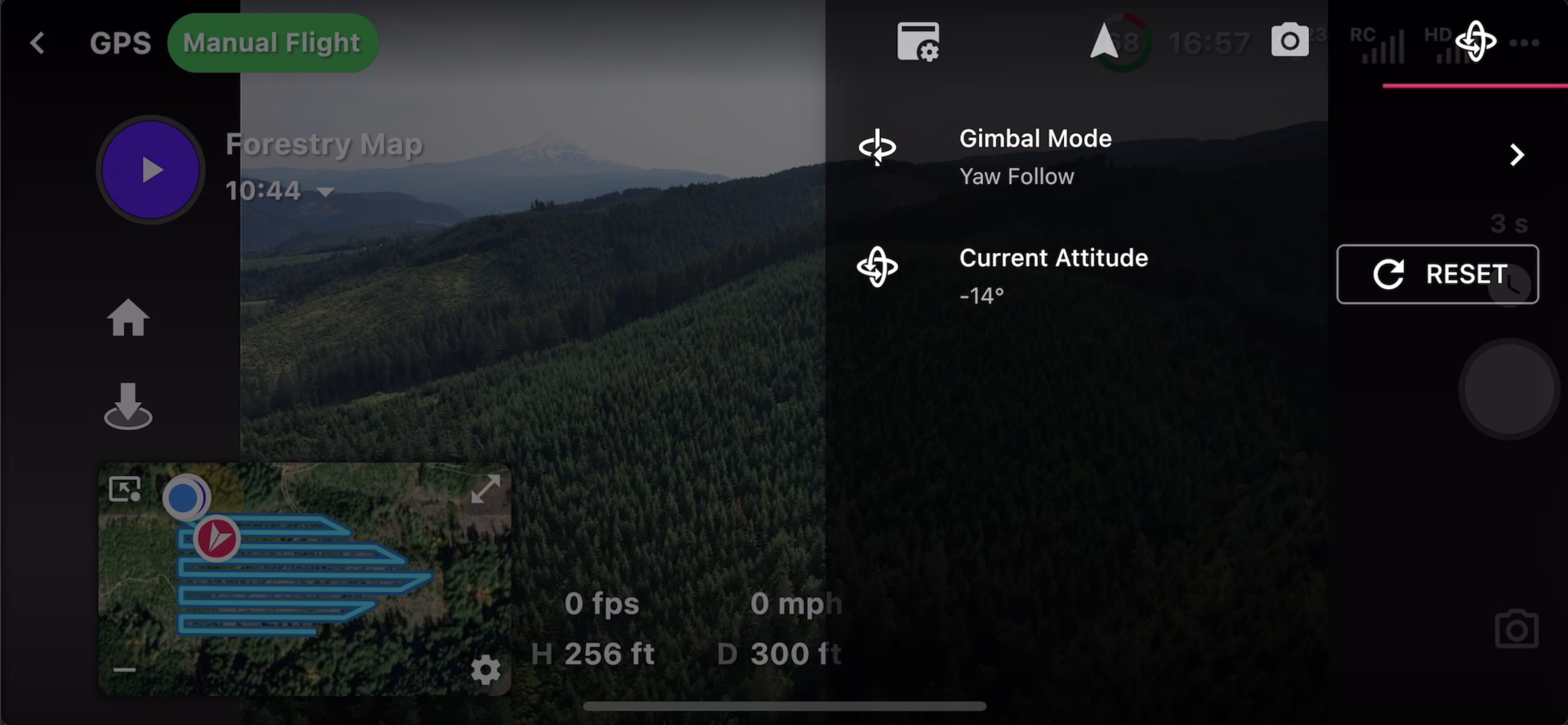 Cancel RTH
Cancel RTH from the dashboard directly instead of using the remote controller RTH button.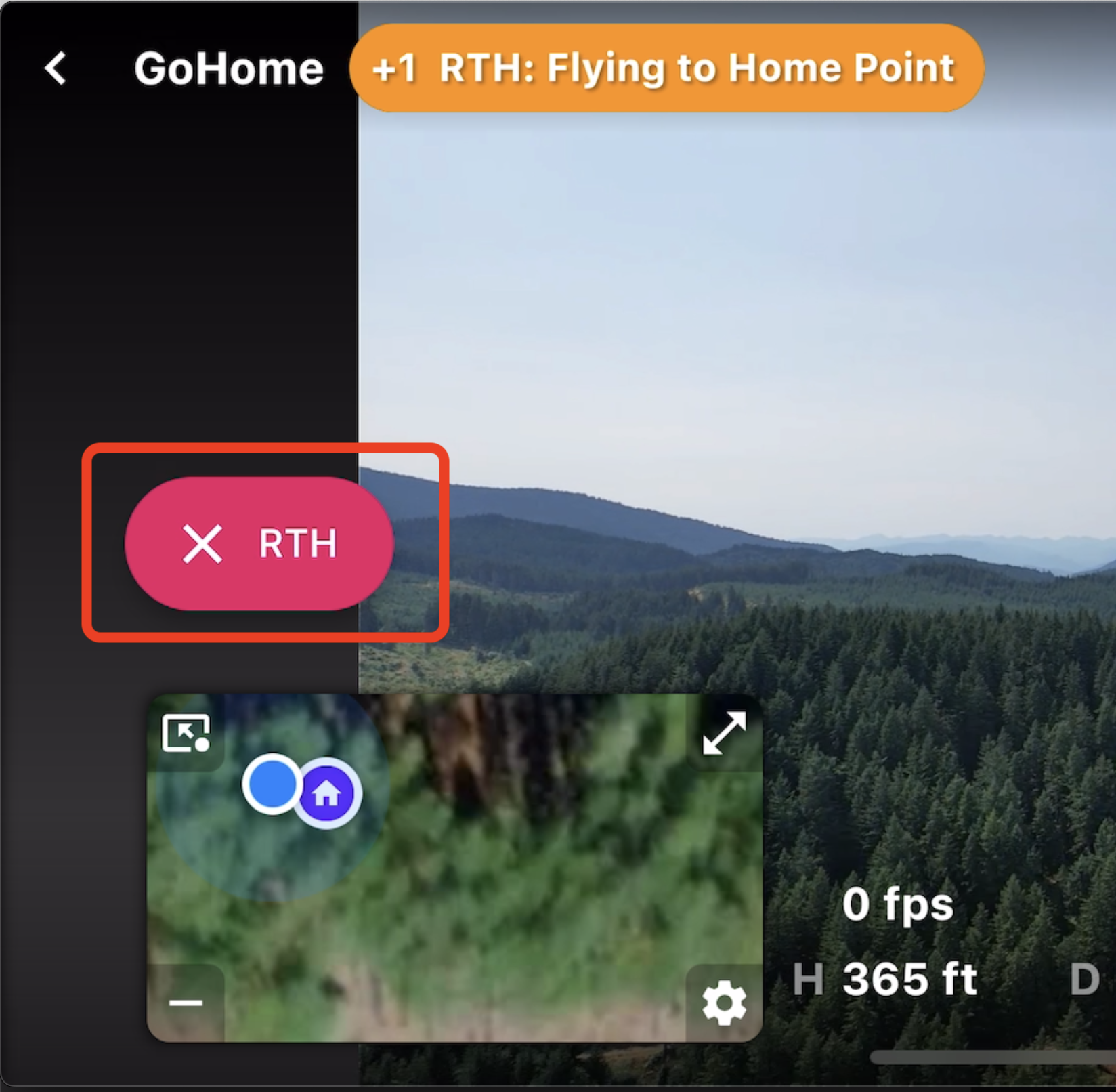 Auto Take-Off
Auto-take off instead of using the remote controller.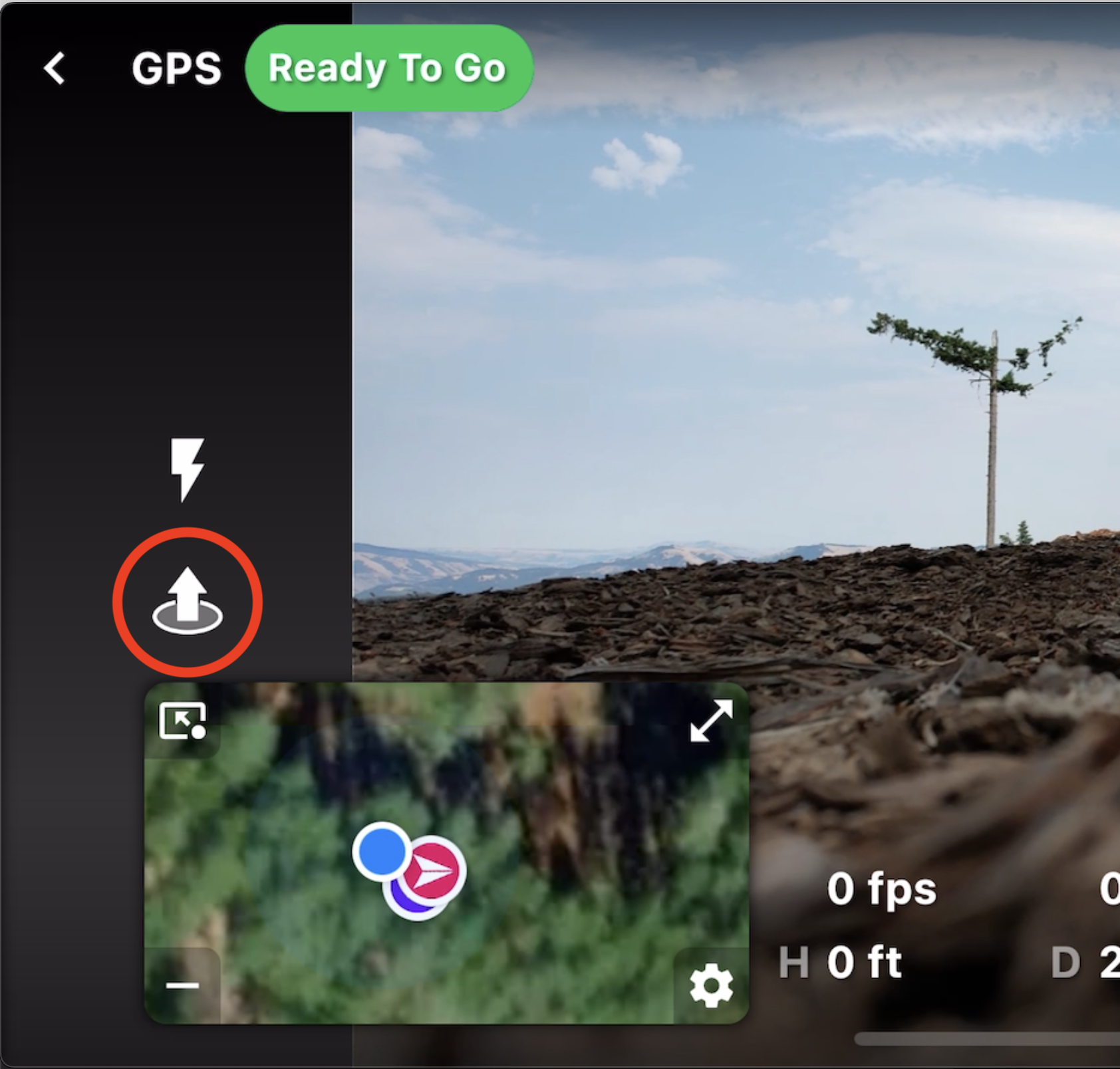 Flight Status - Multiple Statuses and Hiding Statuses
Select the Statuses to open a list of all statuses.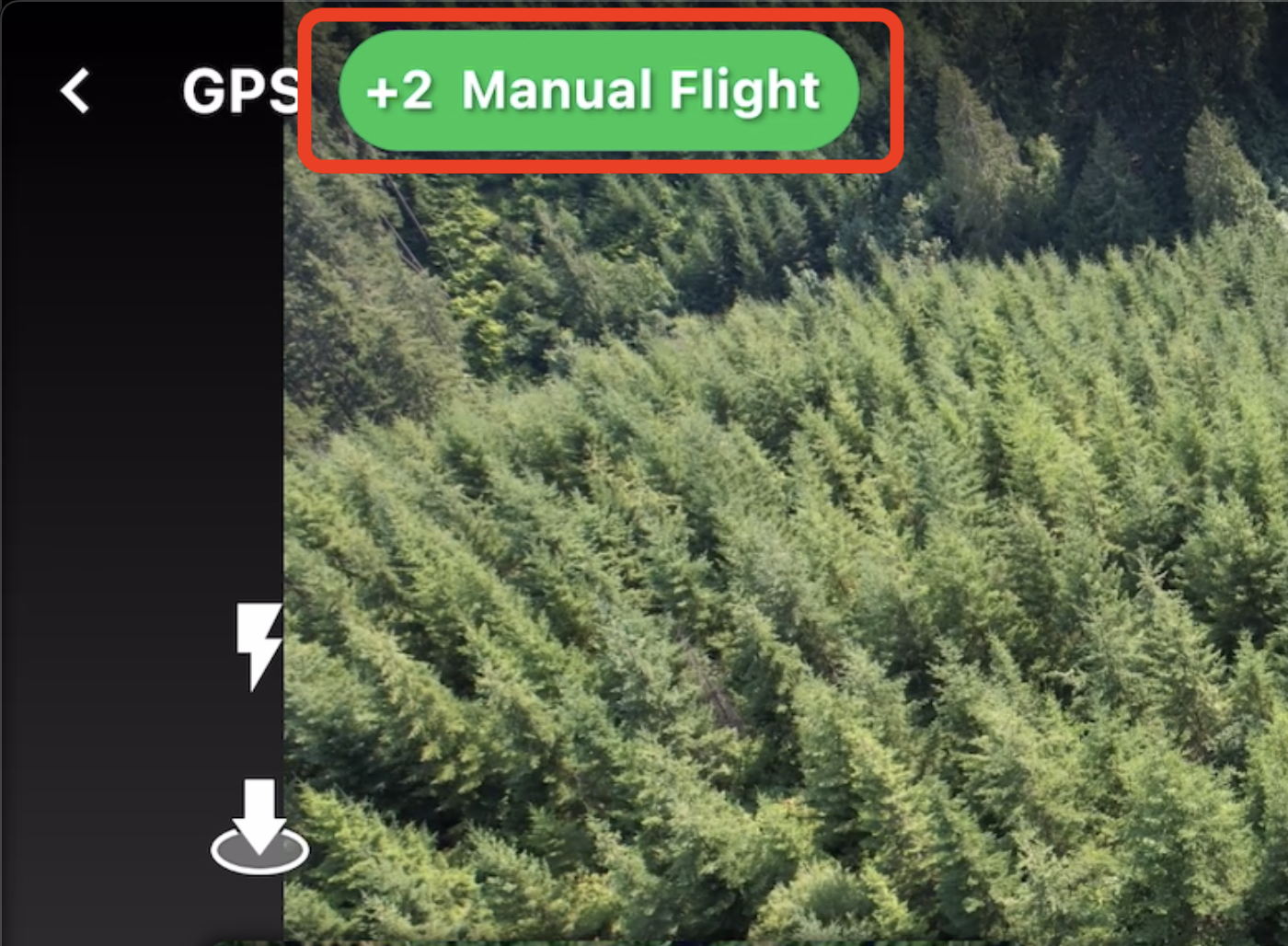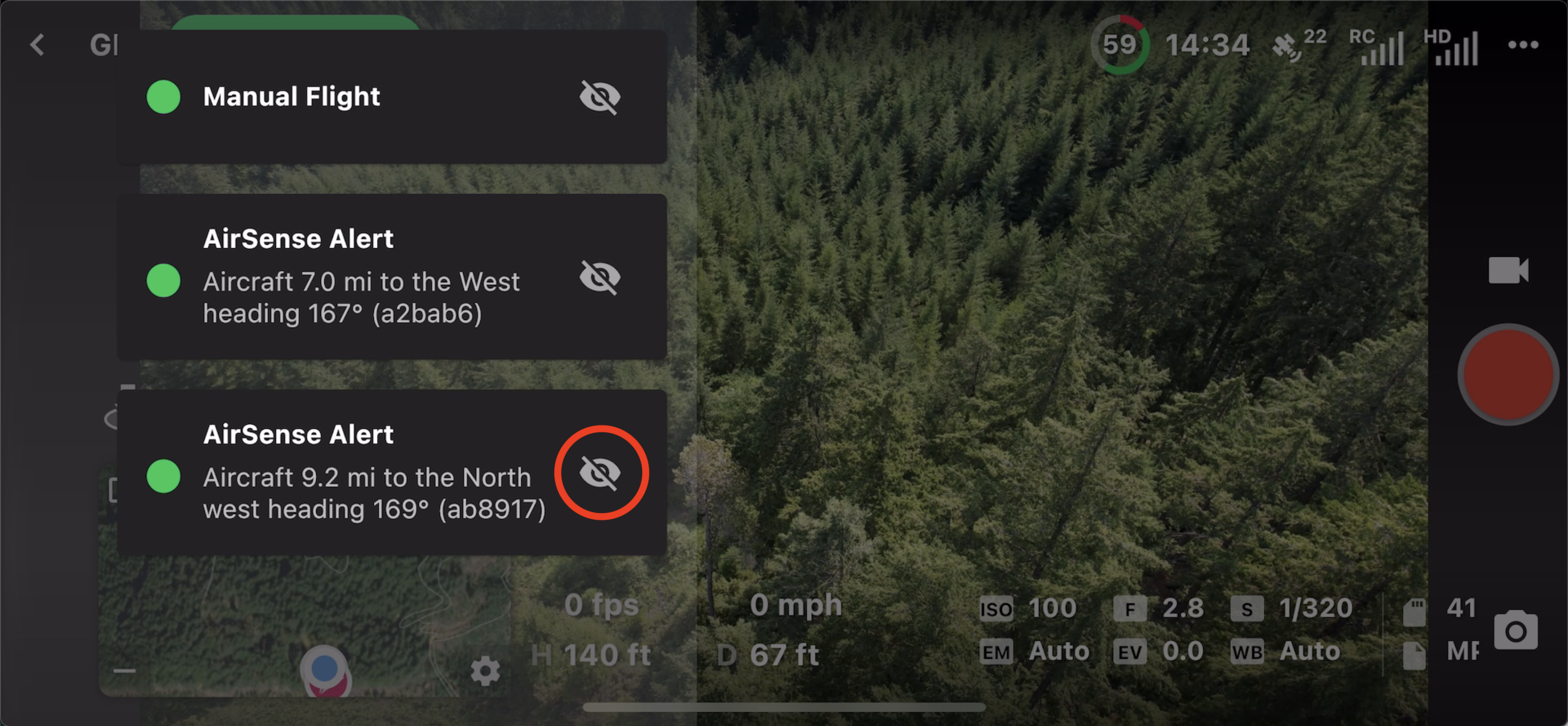 Current Modern Dashboard Limitations - Switch to Classic Dashboard
For the following features, switch back to the Classic dashboard. Some features will be available in the Modern dashboard in future updates.
Drone Offsets / Adaptive Flight
Auto focus / Manual focus
Spot Metering / Exposure Lock
Configure Network RTK for RTK enabled drones
Multiple Payload Drones - Such as the M2EA, M-series drones
To use the classic dashboard, from the Home Screen hamburger menu, select Classic from the Dashboard menu.