View key camera indicators, and control camera settings manually in the Dronelink app. Before running an autonomous mission, check for the correct settings and adjust settings if needed. Manual settings will be overridden if you are using automated camera commands.
Show Camera Controls and Indicators
Select the camera on the bottom right to expand camera settings.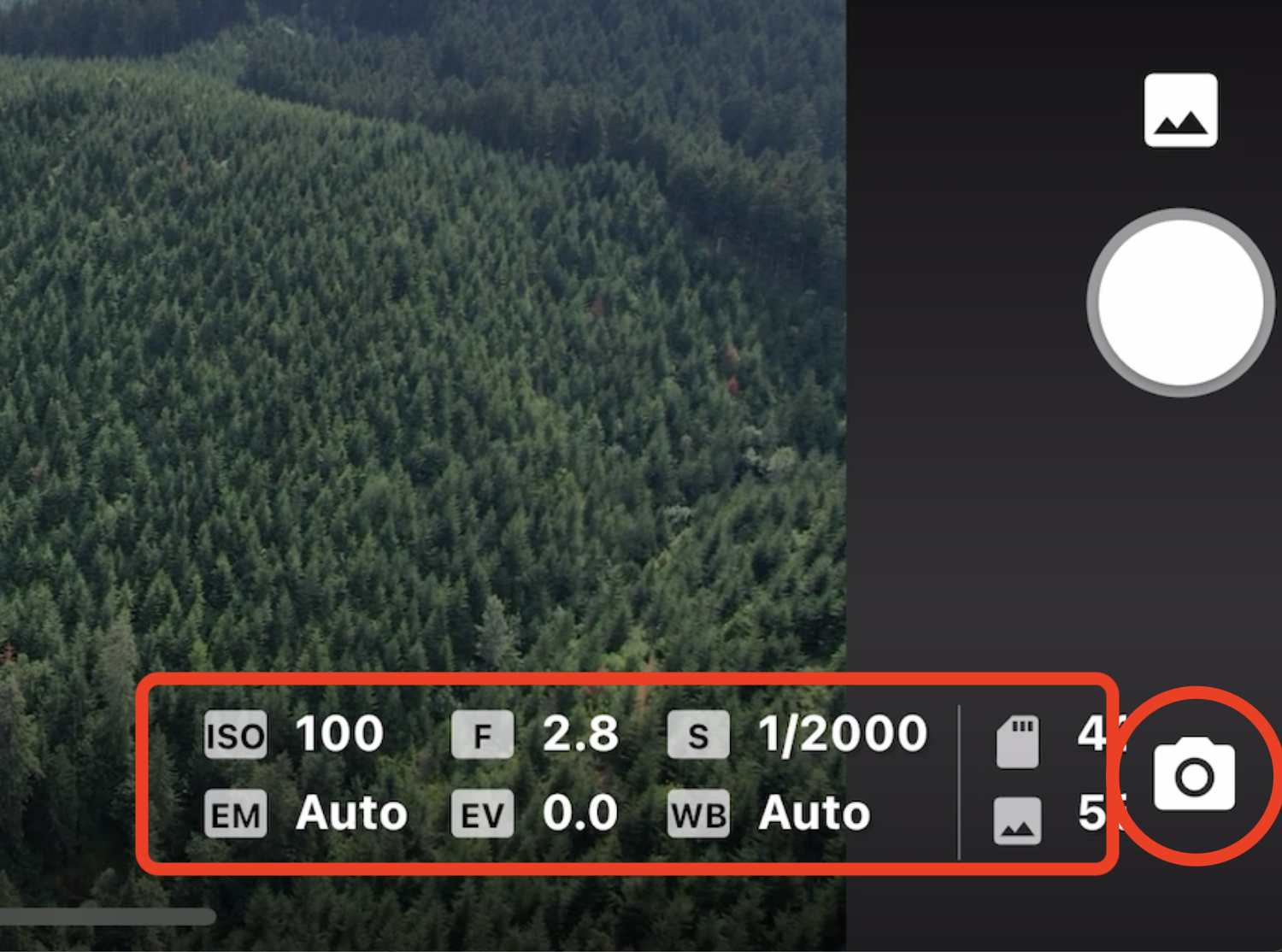 Change a Camera Setting
Select a camera setting indicator to set a new value. You may receive an error message if the setting is not supported by your drone.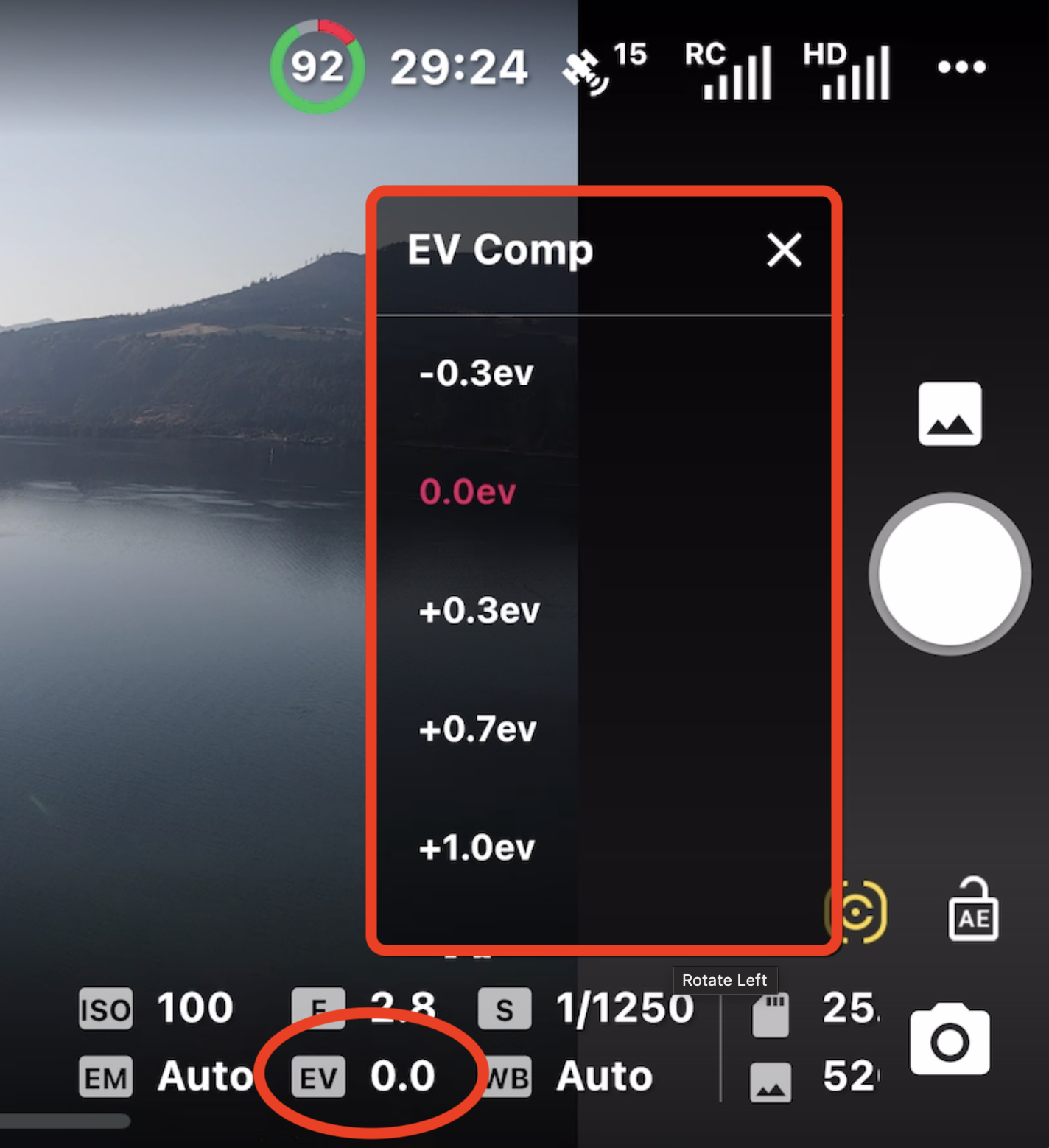 Storage and Formating Storage
Scroll to the right to show additional data storage settings. Click to open settings. Learn more here.

Change Camera Mode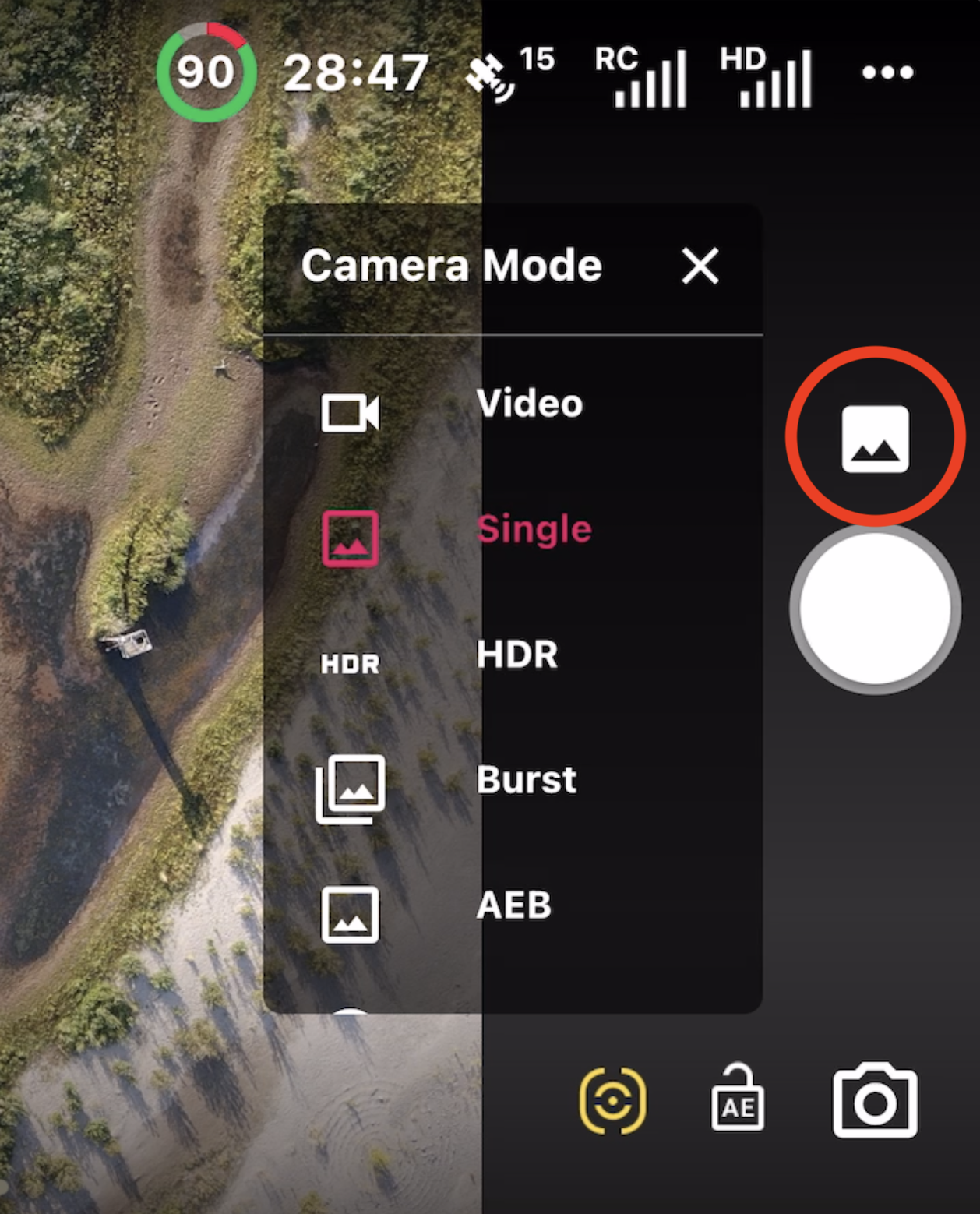 More Controls and Indicators in Camera Settings Menu
Learn more about these features here.