You can move an entire mission plan including all the mission components together by selecting Move Reference (the mission plan reference is the purple pin).
If you want to make a copy of a mission plan and place it at a new location, see this article.
Step 1 - Right Click Map and Select Move Reference
Right click to where you want to move the purple mission reference pin.
Then Select Move Reference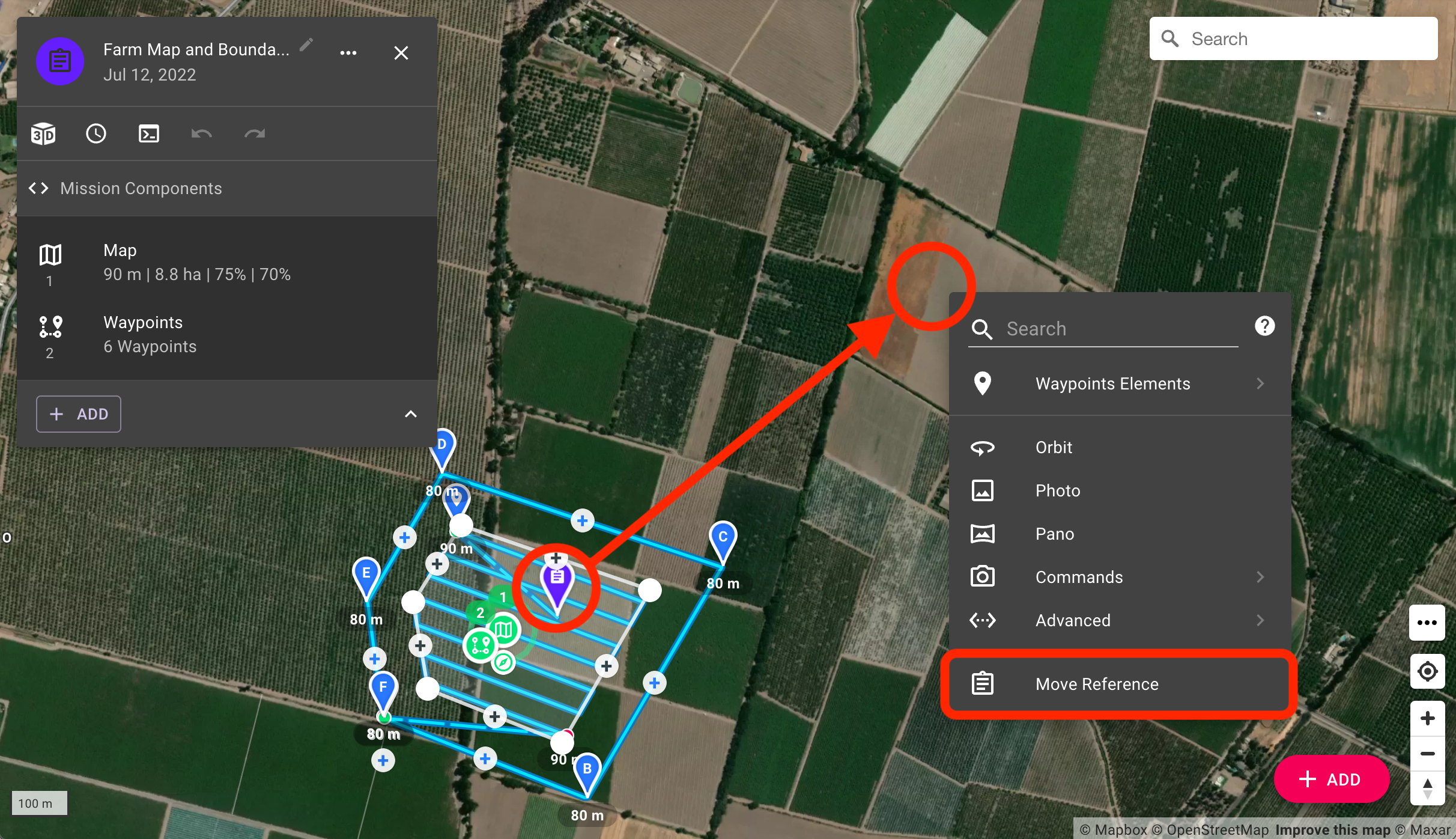 Step 2 - Select Move All Components
Select to move all components to move the entire mission plan together.