The Hover Mission Component stops the drone at a location and hovers for a set period of time, default time is 3 seconds. This can be added from the Add Menu under Advanced, or can be added as a Waypoint or Path Action.
Hover can be used to give a pilot extra time in between different sections of a mission, whether to check for safety, allow time to Pause the mission, or change locations; instead of flying immediately to the next mission component.
The Wait component is very similar to Hover, but Wait should be used only by expert users when creating Lists of commands.
Adding Hover from Add Menu
Select Add (+), and navigate to the Advanced Menu and Select Hover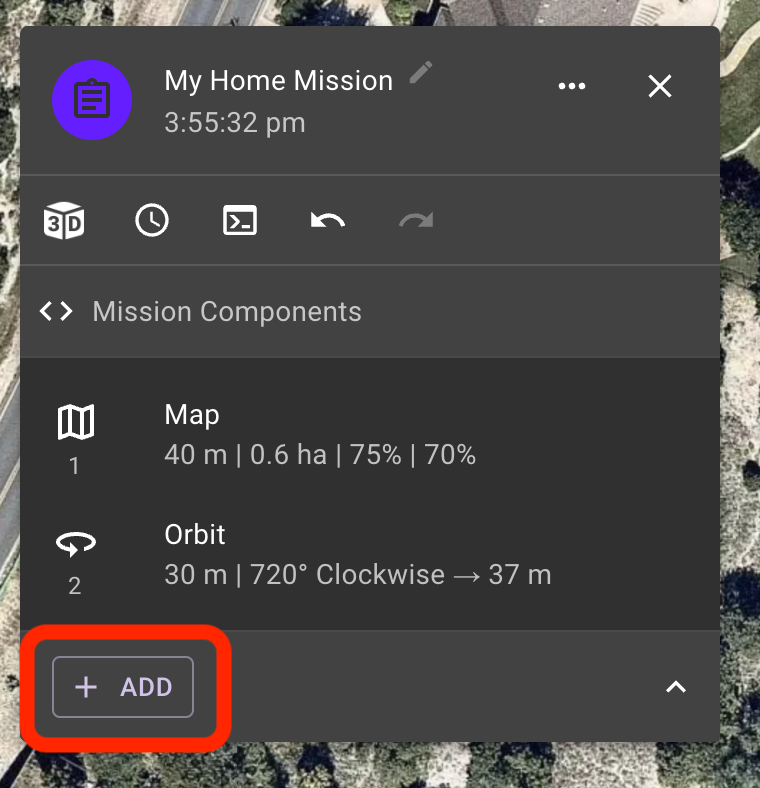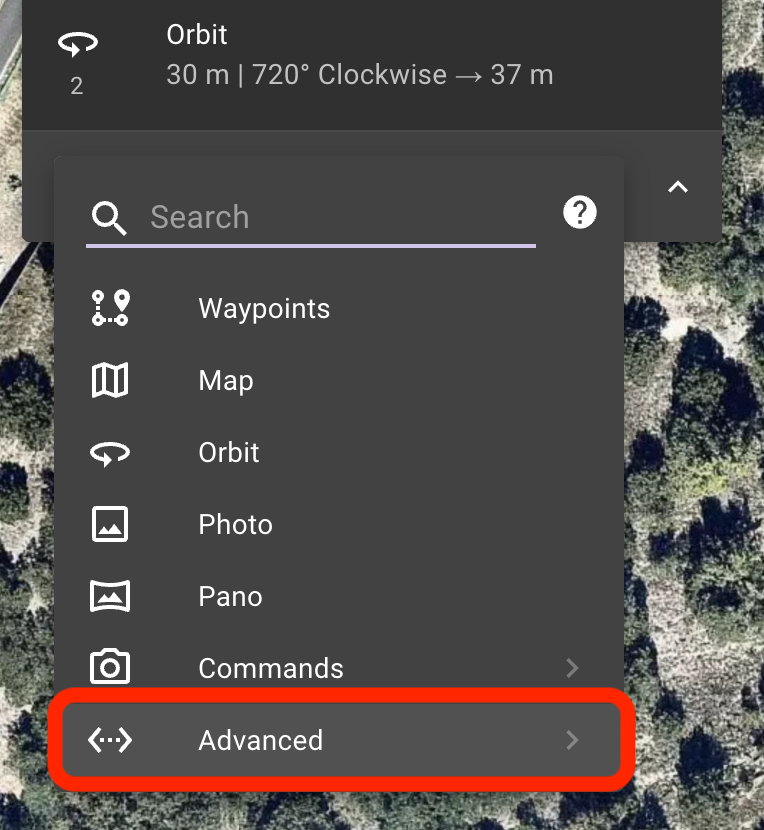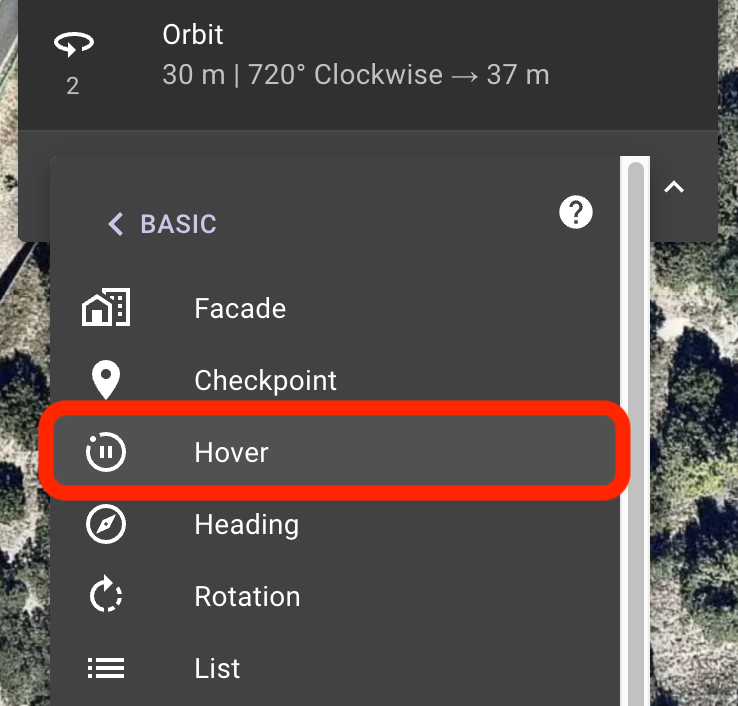 The Hover is added to the end of the mission.
Move it up in the List of Mission Components to where you want the Hover to take place.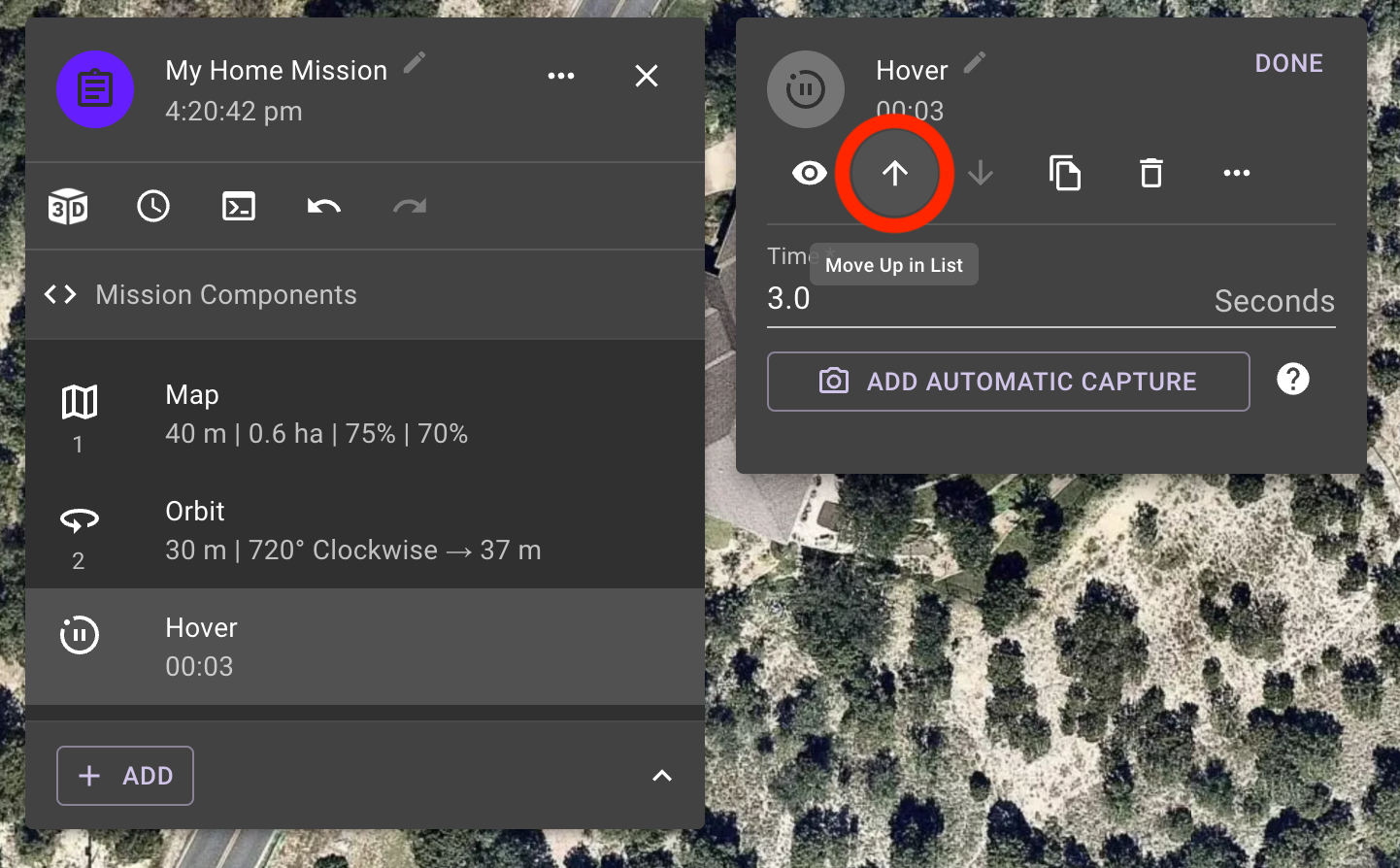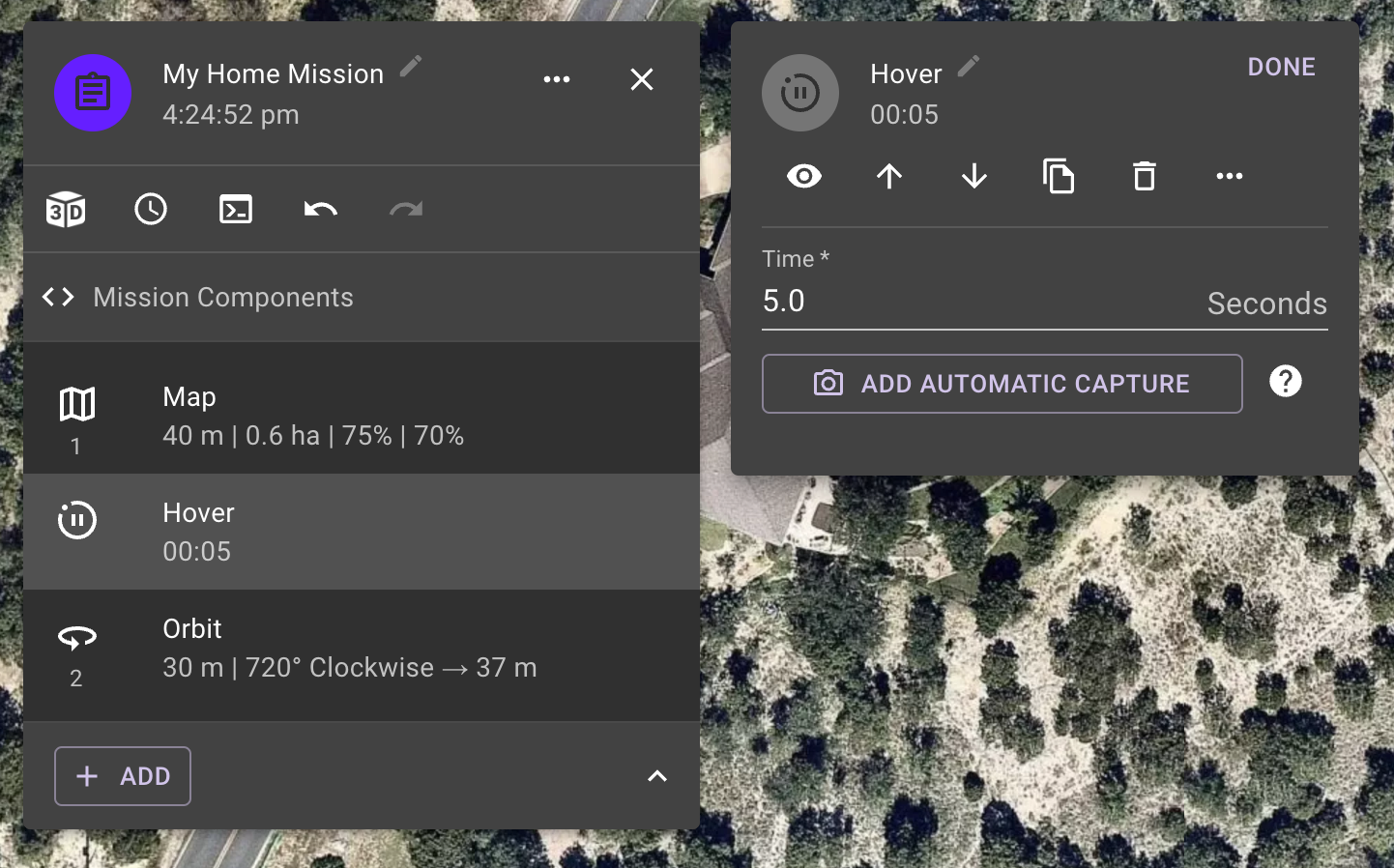 Preview shows 5s delay after Map and before Orbit.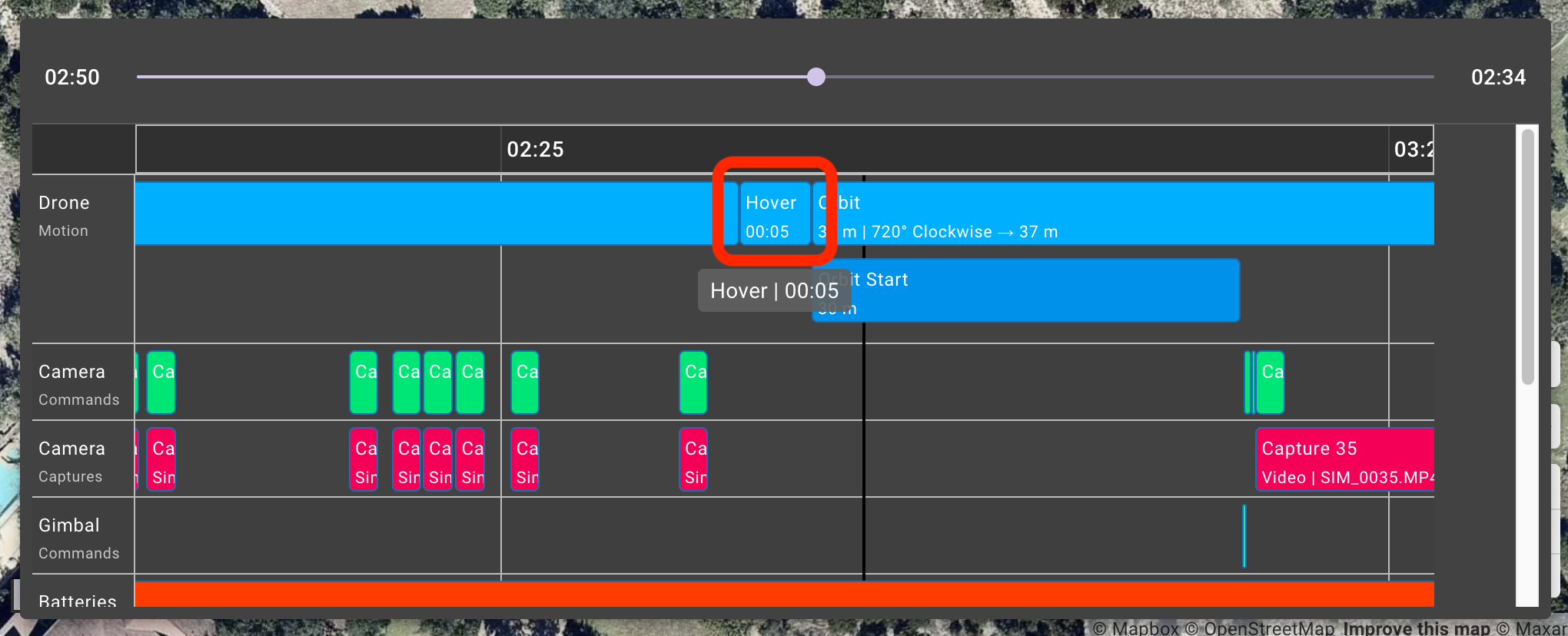 Adding Hover at a Waypoint or Path Action
Adding a Hover at a Waypoint or Path Action will split the waypoint missions into 2 parts with a Hover Mission Component added in between 2 waypoint mission components.