When planning missions with multiple mission components, such as a map with a path or orbit, you can select the "eye" button to toggle on and off the map visibility. This will only show the mission component you are working on.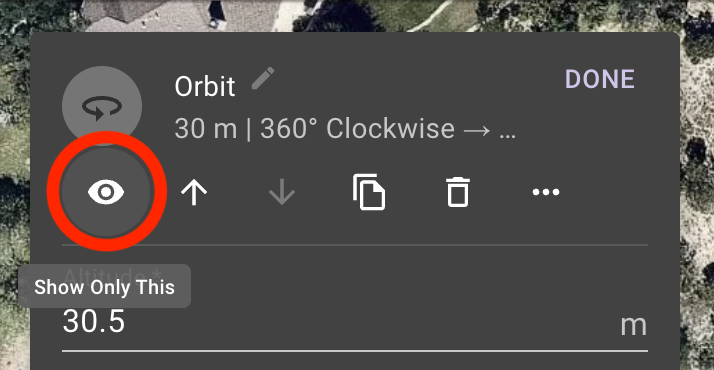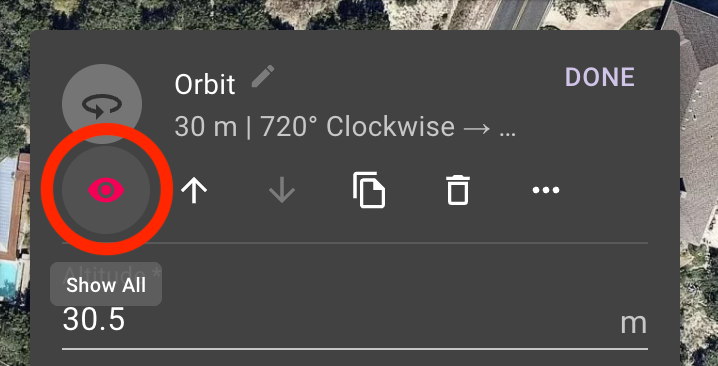 Step 1 - Select the Mission Component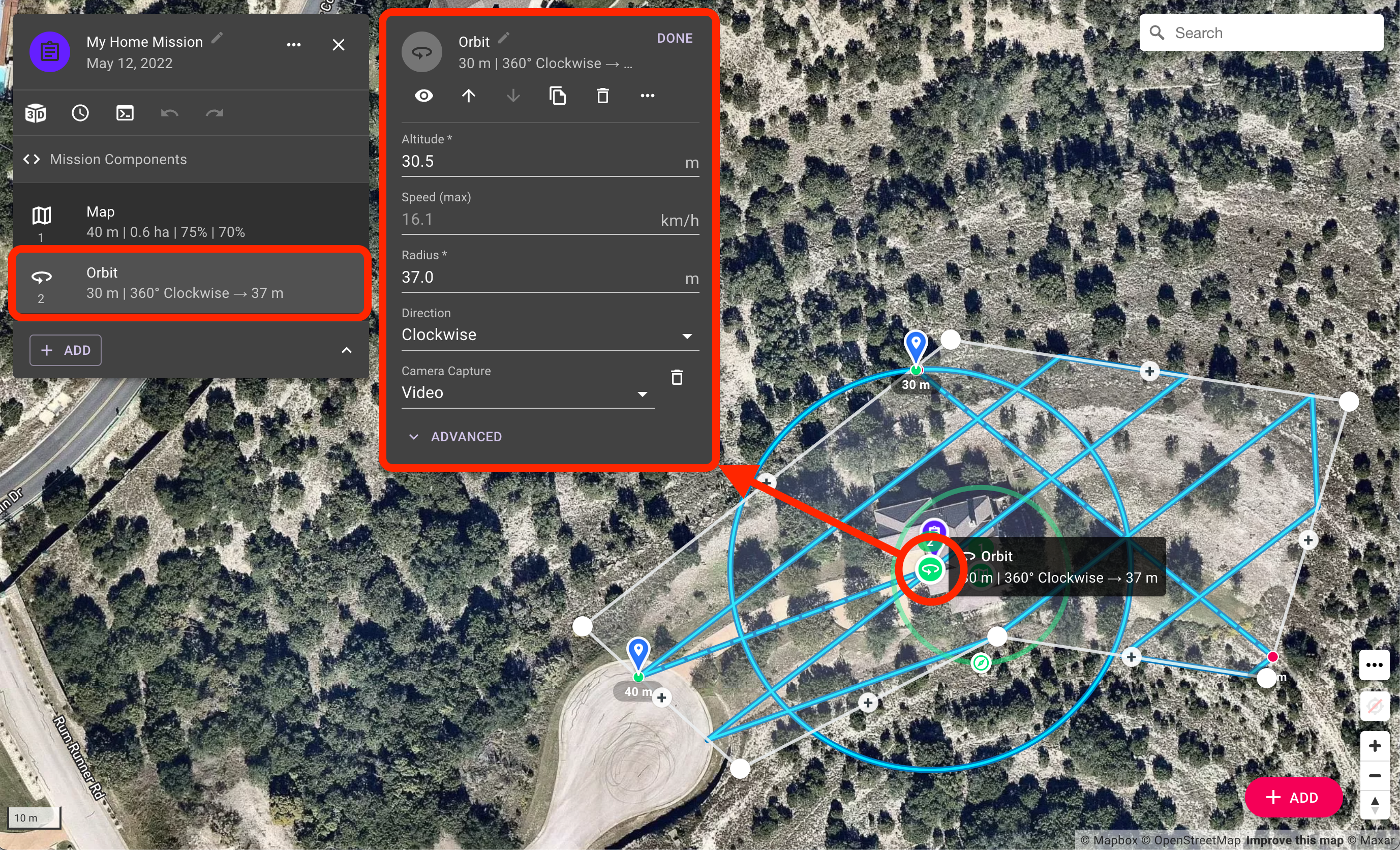 Step 2 - Select the Eye Button
Selecting the eye button with Show Only This Component. Notice the Map is now hidden and you can focus on editing the other mission components.
Notice the Orbit Mission Component is now highlighted in red along with the Eye button.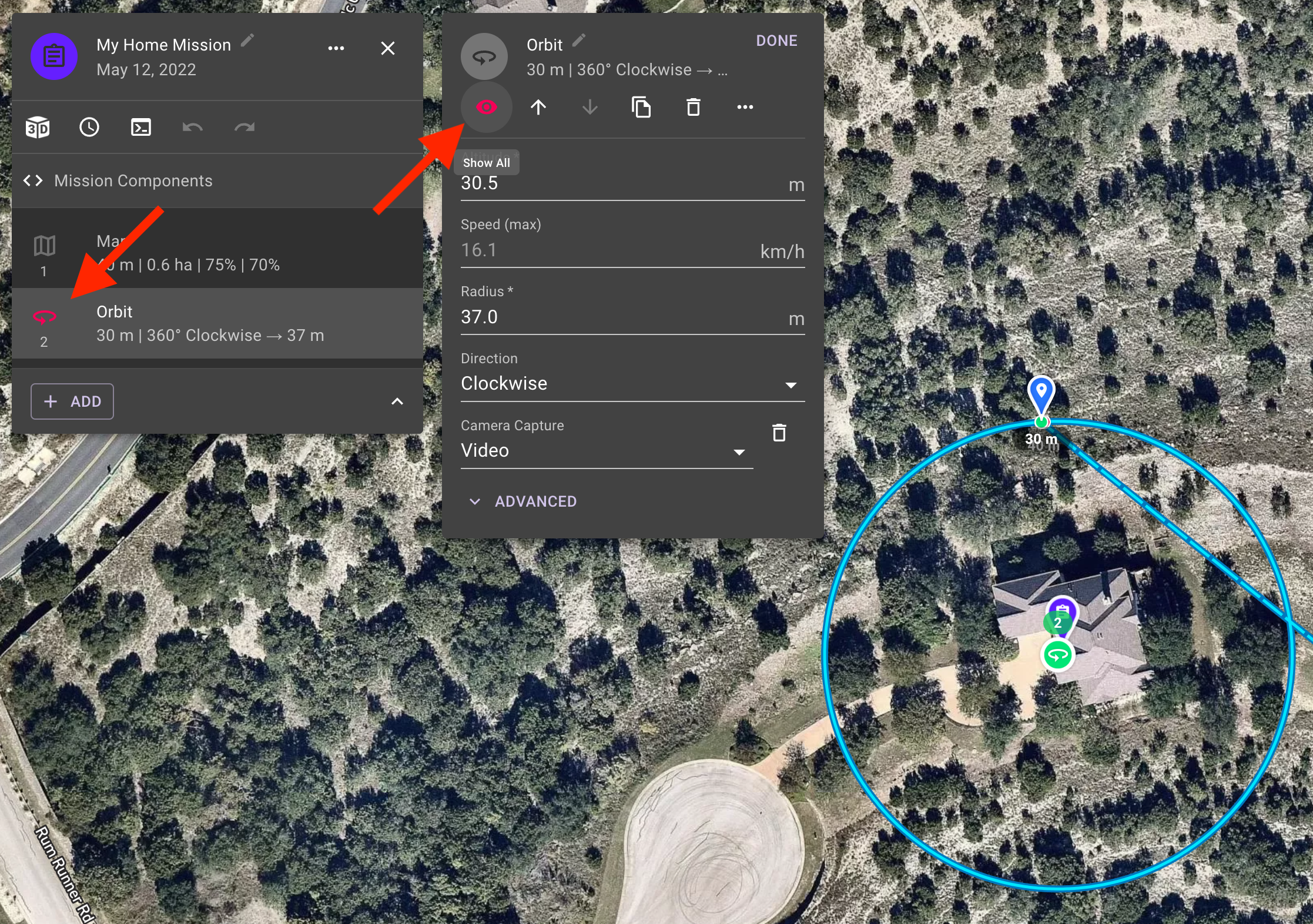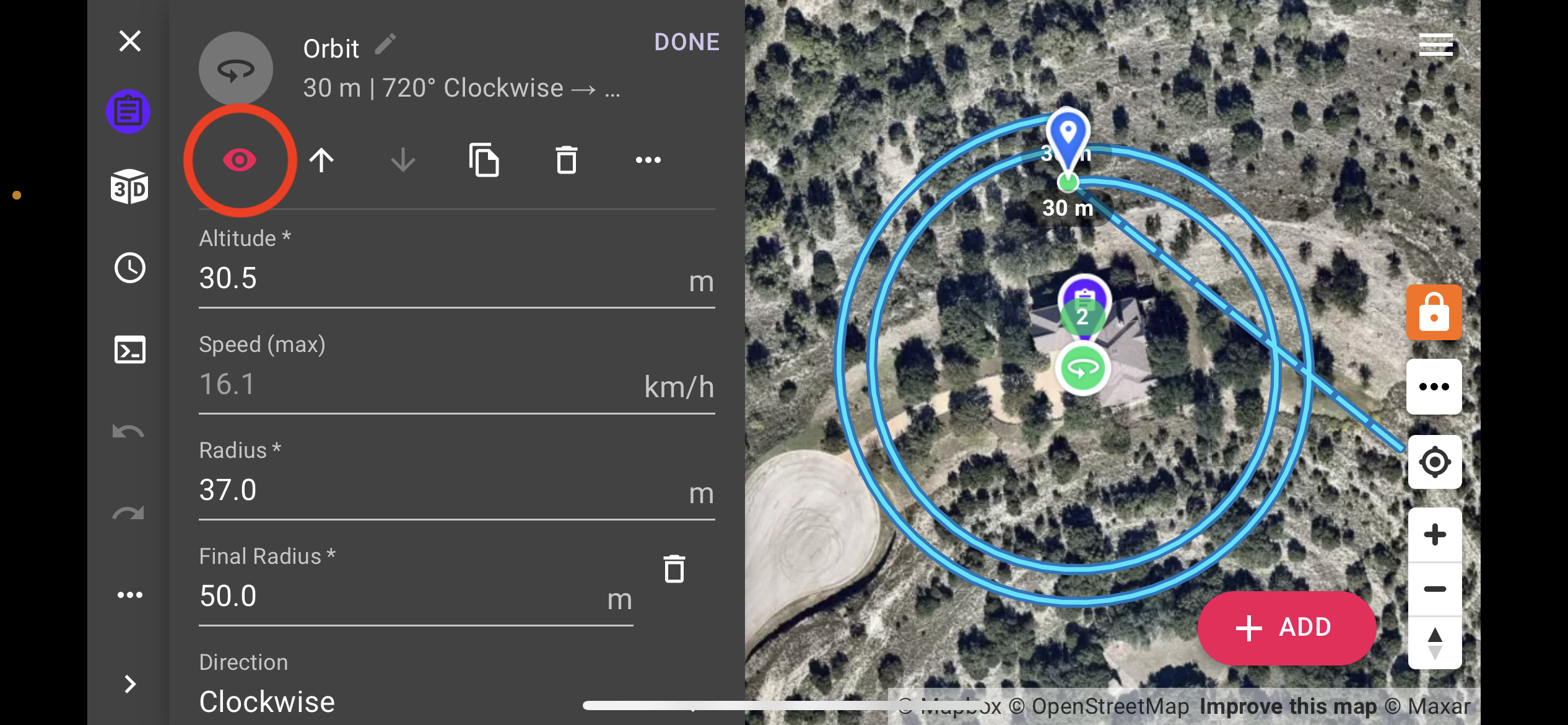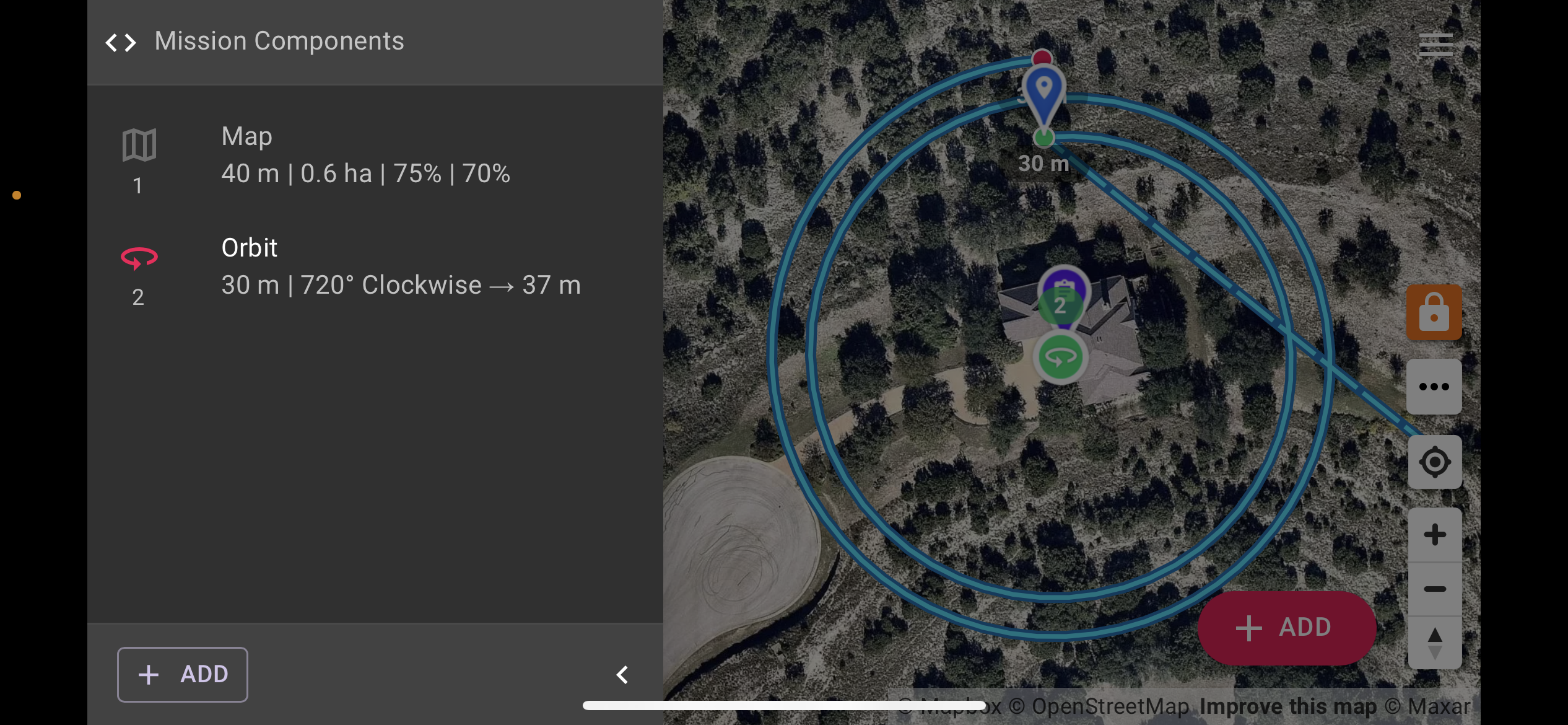 Step 3 - Select Show All to See the Full Mission
After you are done editing, select Show All. This will display the full mission.