Components used to build missions include core Dronelink components, such as path, orbit, map, list, etc, but it is possible to also use public components from other users, or create your own for reuse.
Let's add some new public components and our own custom component into a mission plan we are building. We'll add 3 new components to this mission: a 360 pano photo, a fly-over reveal video, and a a custom camera settings list.
To learn how to create your own components, see this article.
Step 1 - Select New Component in Your Mission Plan
Select New Component in your mission plan.
We will be adding some components to the Orbit and Dronie Fly Away Example Plan.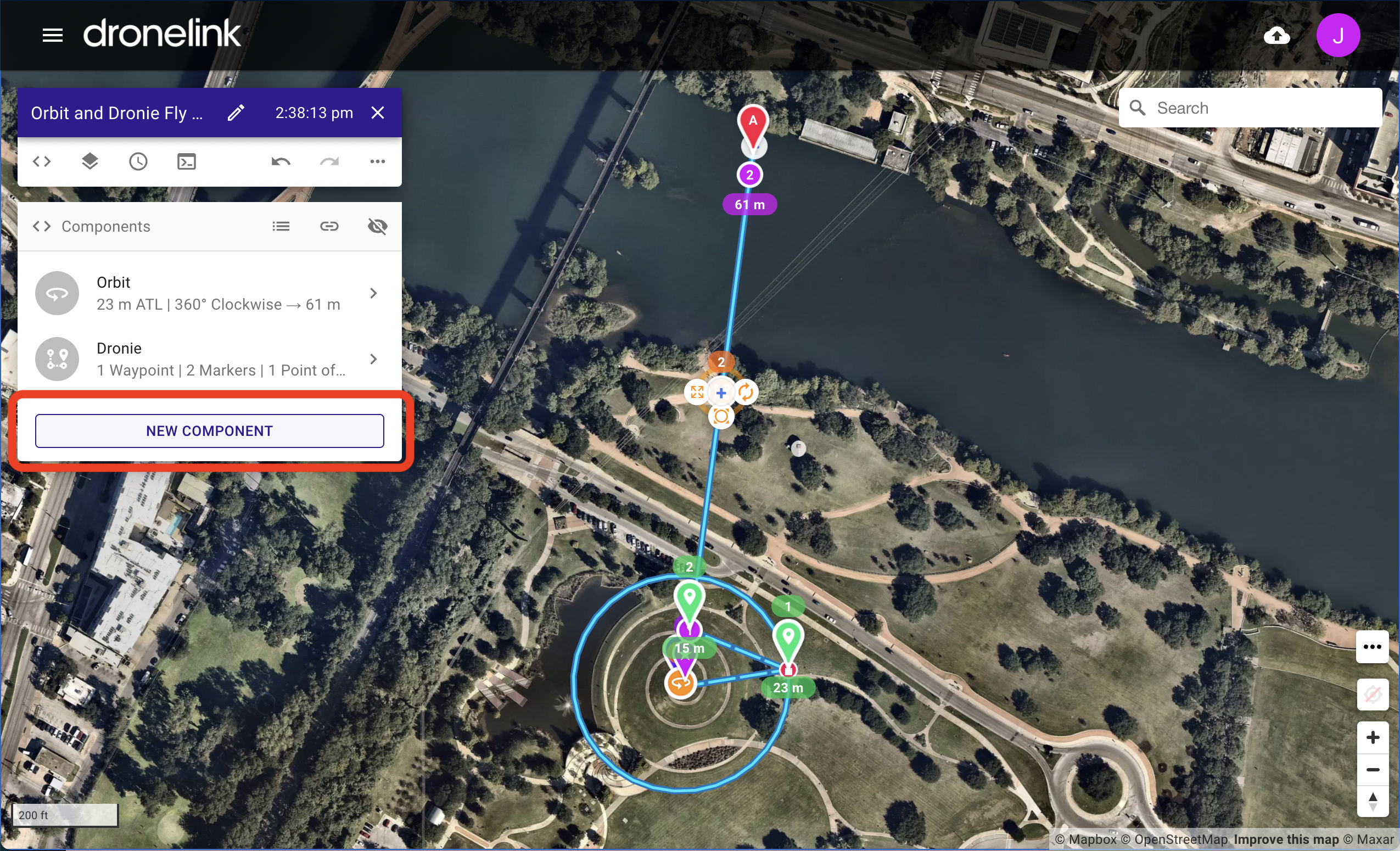 Step 2 - Select Include from Repository
From the list of components, select the top option to include components from a repository.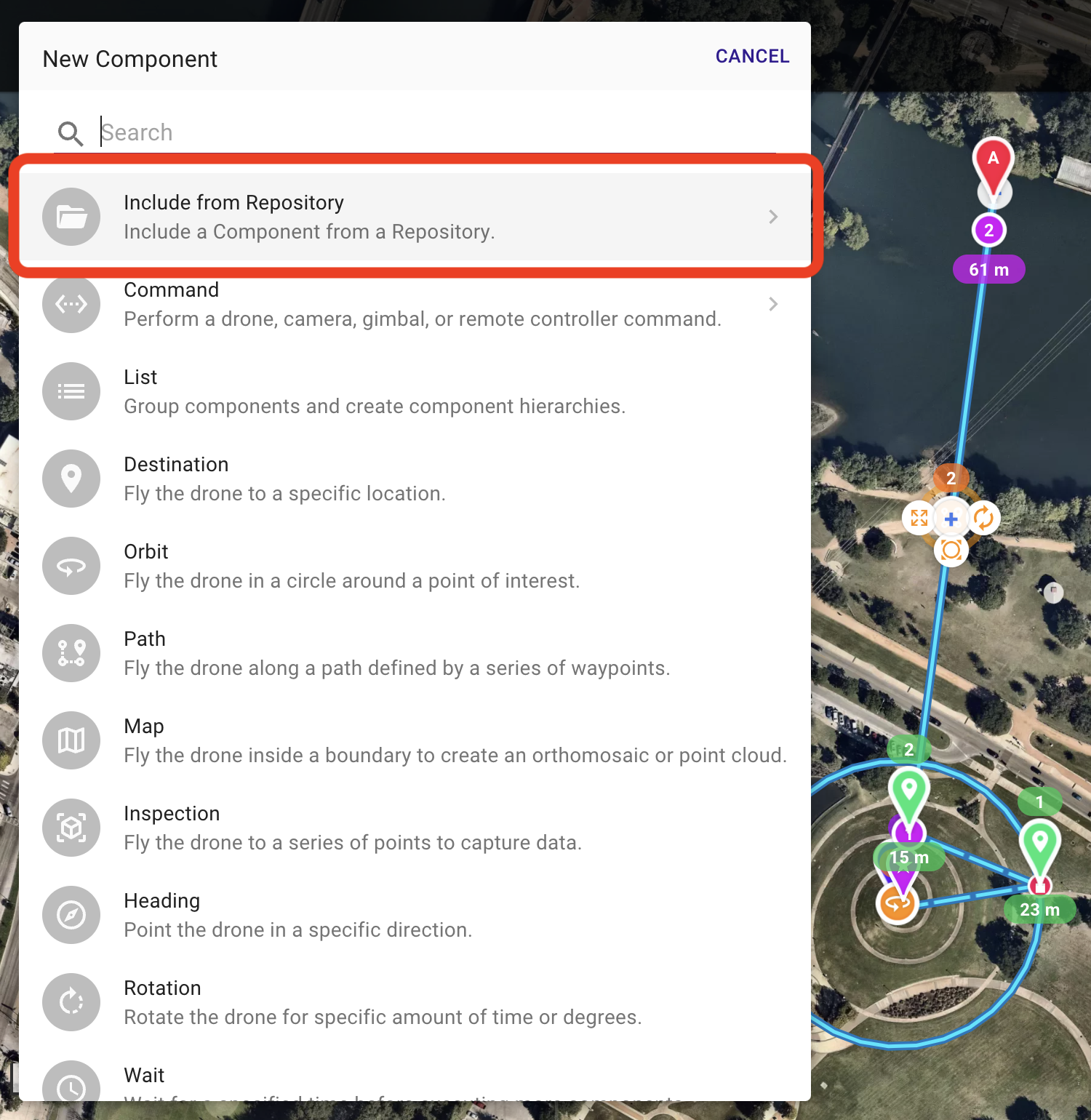 Step 3 - Select "Show All From Dronelink"
The list by default shows Components that you have saved.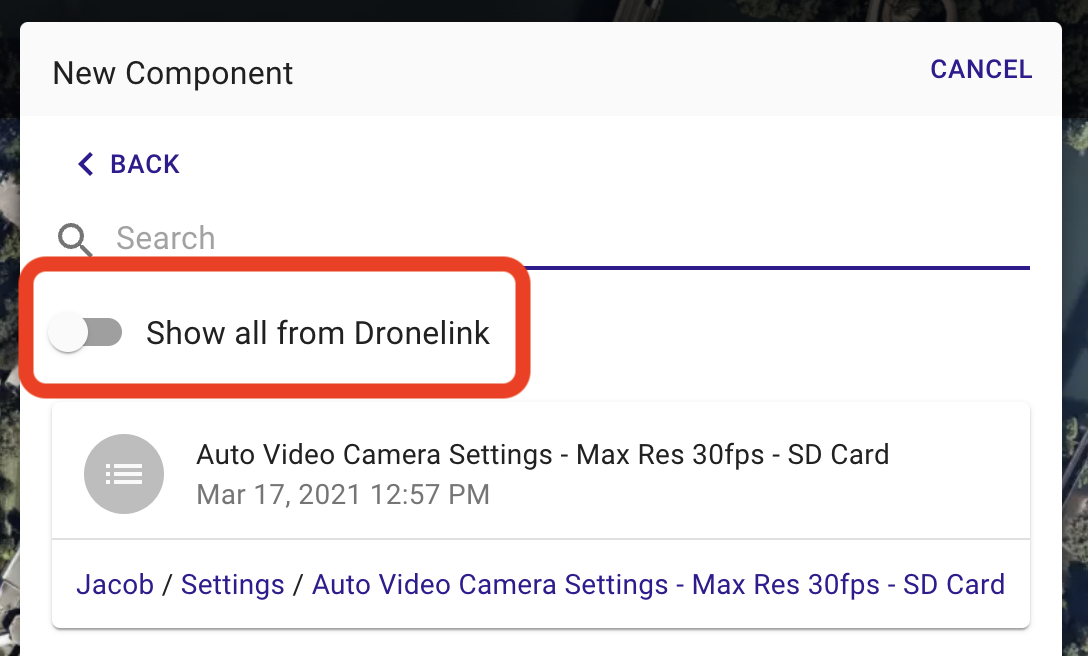 Step 4 - Select "360 Photo" New Component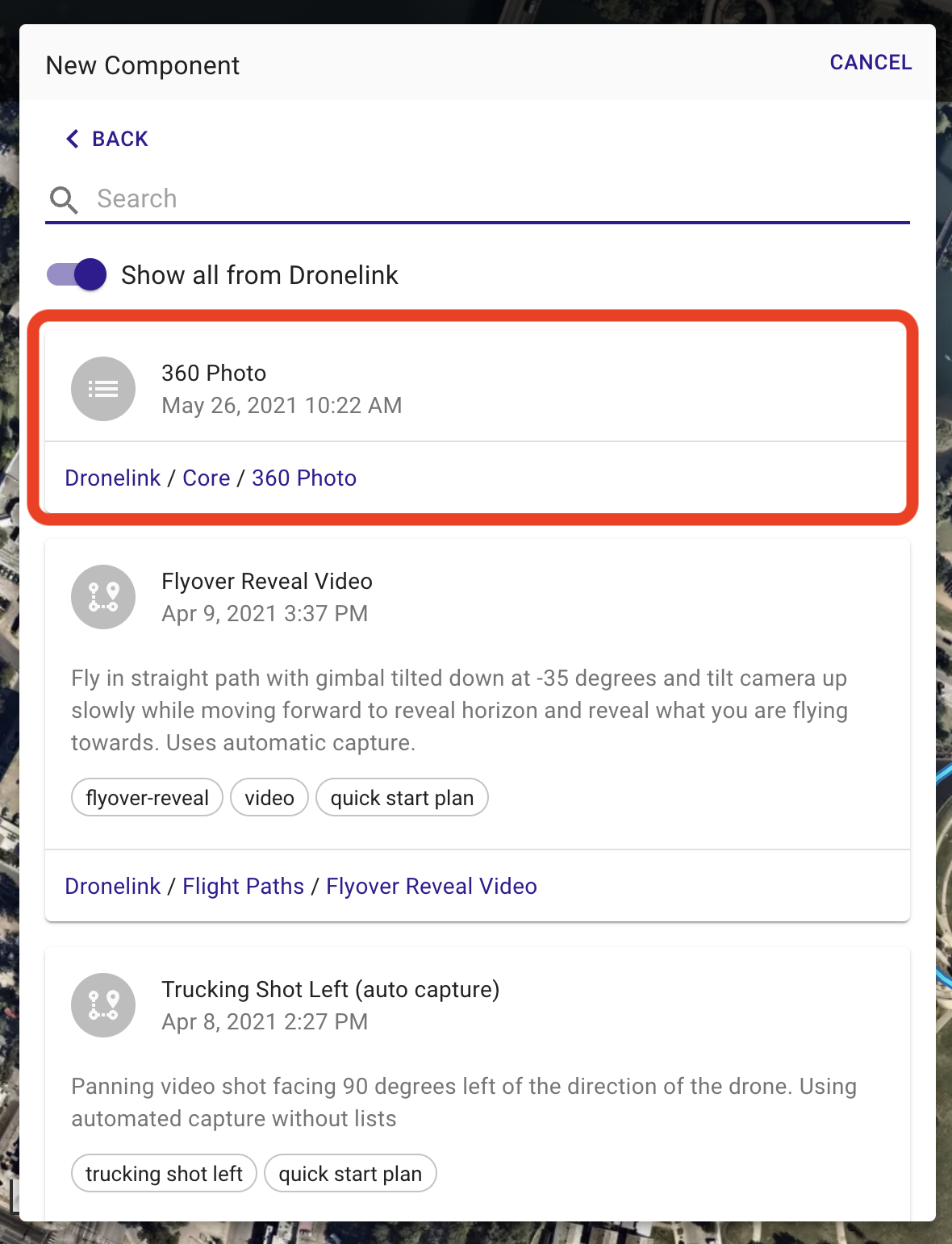 Step 5 - Click Location to Place New Component in Mission
Select a location on the map to place the 360 photo component, and see it added in the component list at the bottom.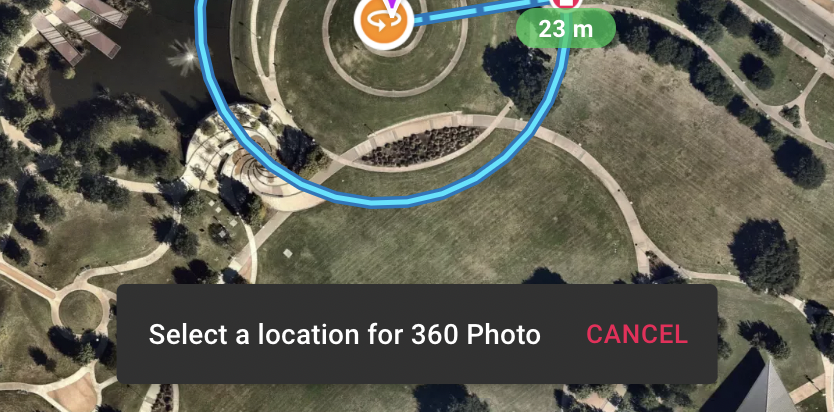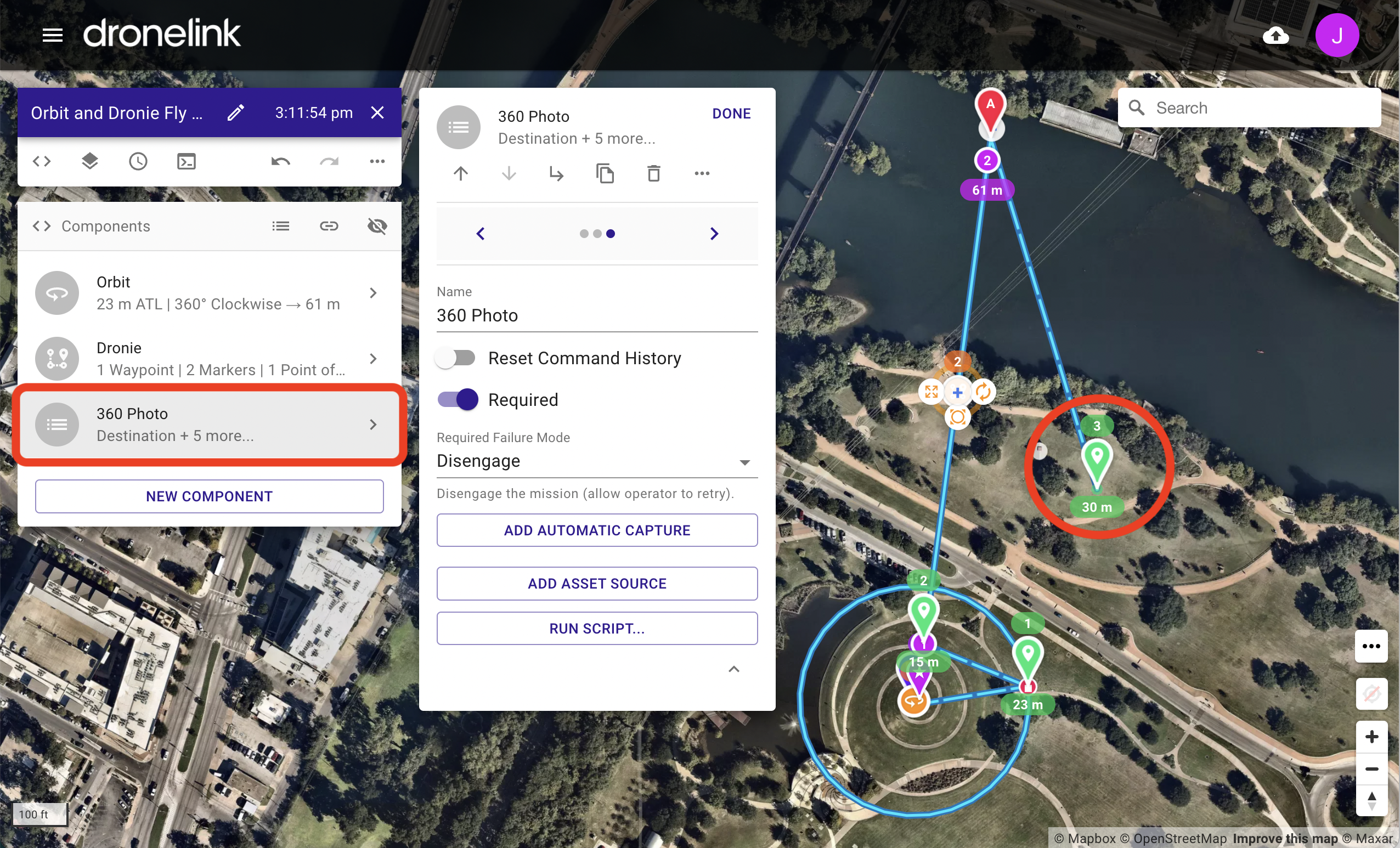 Step 6 - Add Another New Component "Flyover Reveal Video"
Follow Steps 1 - 3, and select to add the Flyover Reveal Video Component
Place on Map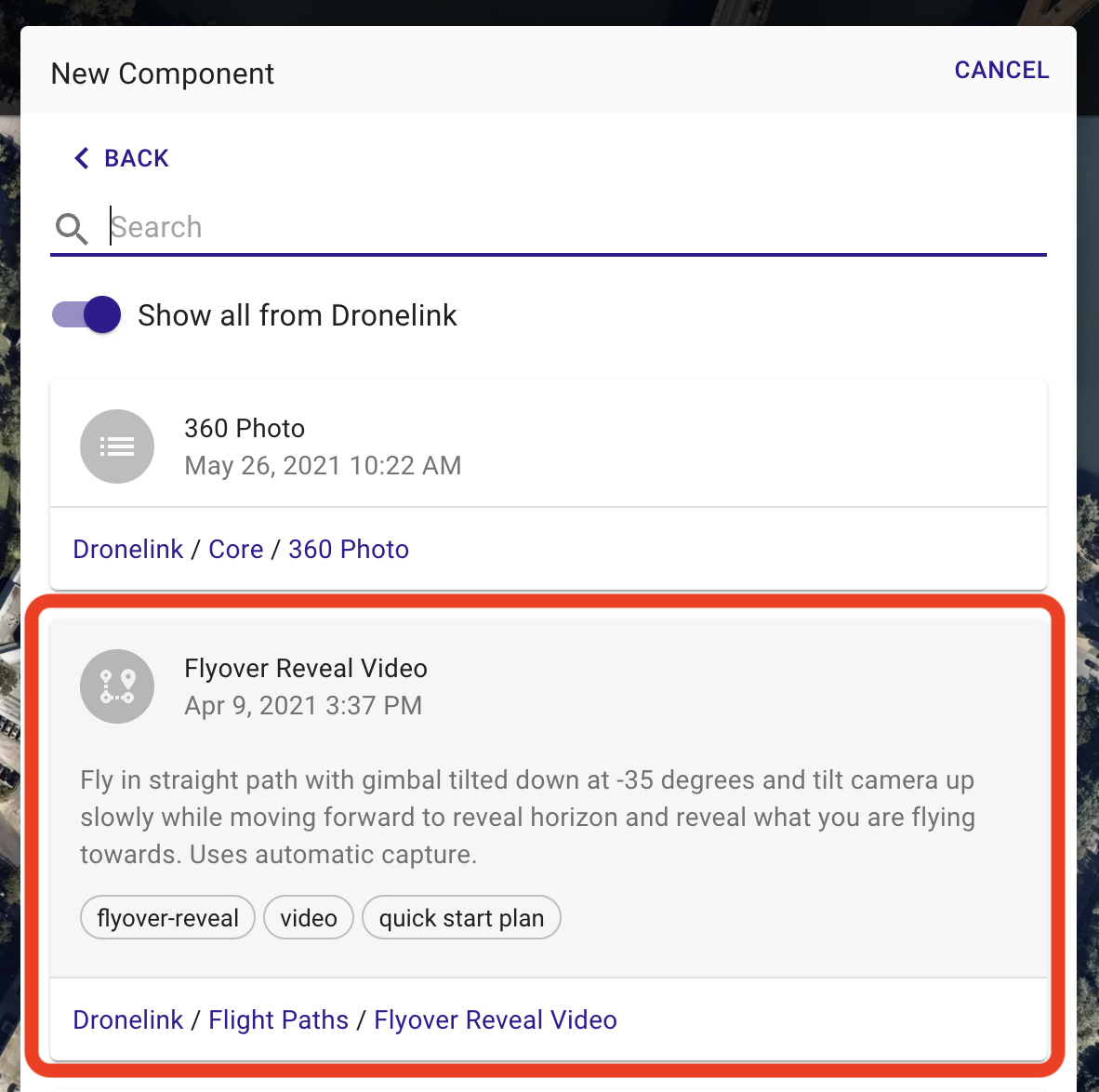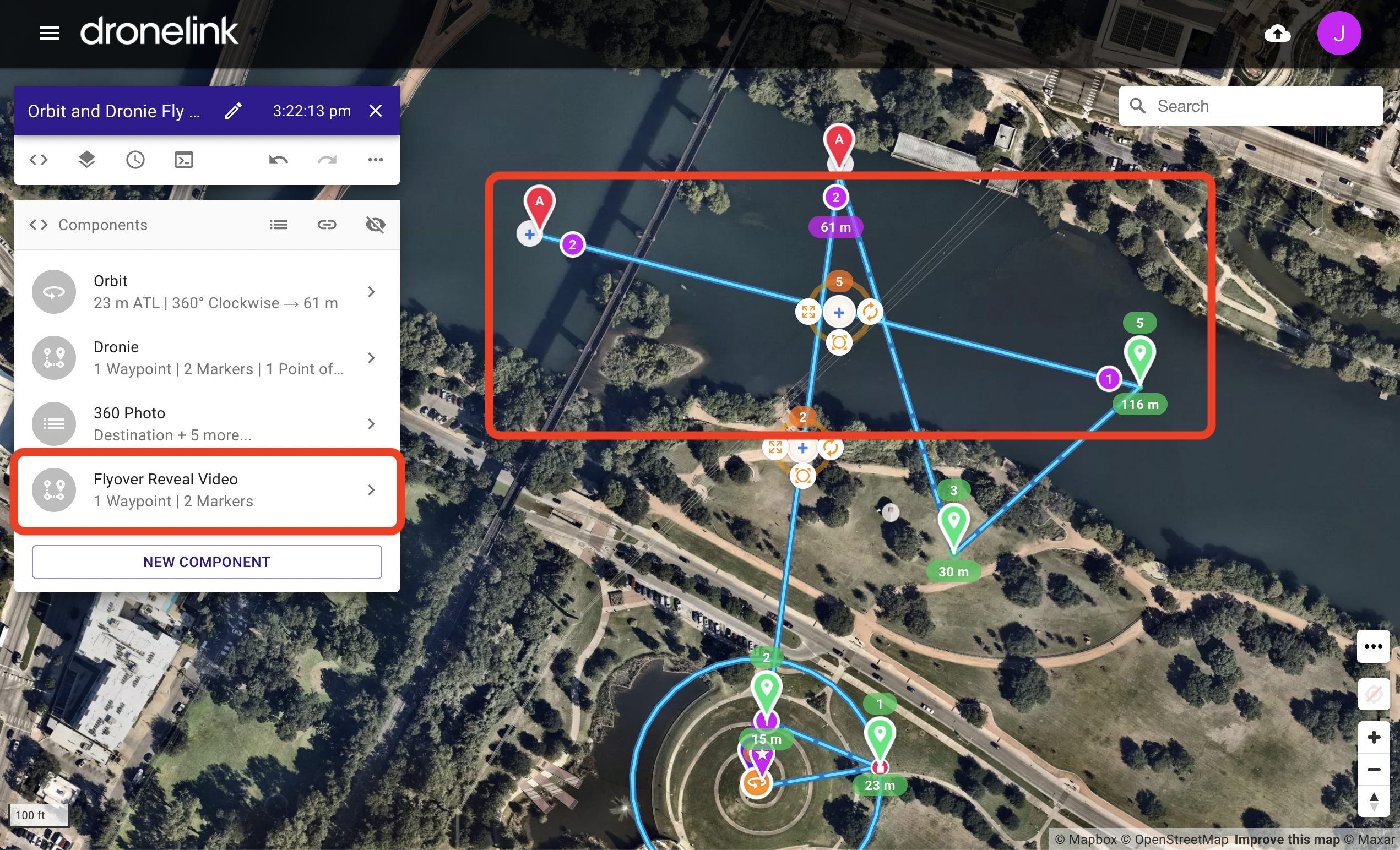 Step 7 - Add Your Own Component "Camera Settings"
Once you have made your own components, you can add them the same way by following Step 1 - 2.
Not all components need to be flight related, in this example, the component we are adding configures the camera to specific settings.
Learn to Create Your Own Components
Search for and select your own component from the list.