Dronelink stores mission plans and flights on the cloud under secure user accounts. All the online devices you are logged into are cloud connected and synchronized real-time. Use multiple computers, tablets and mobile devices with 1 account or in multi-user Growth accounts.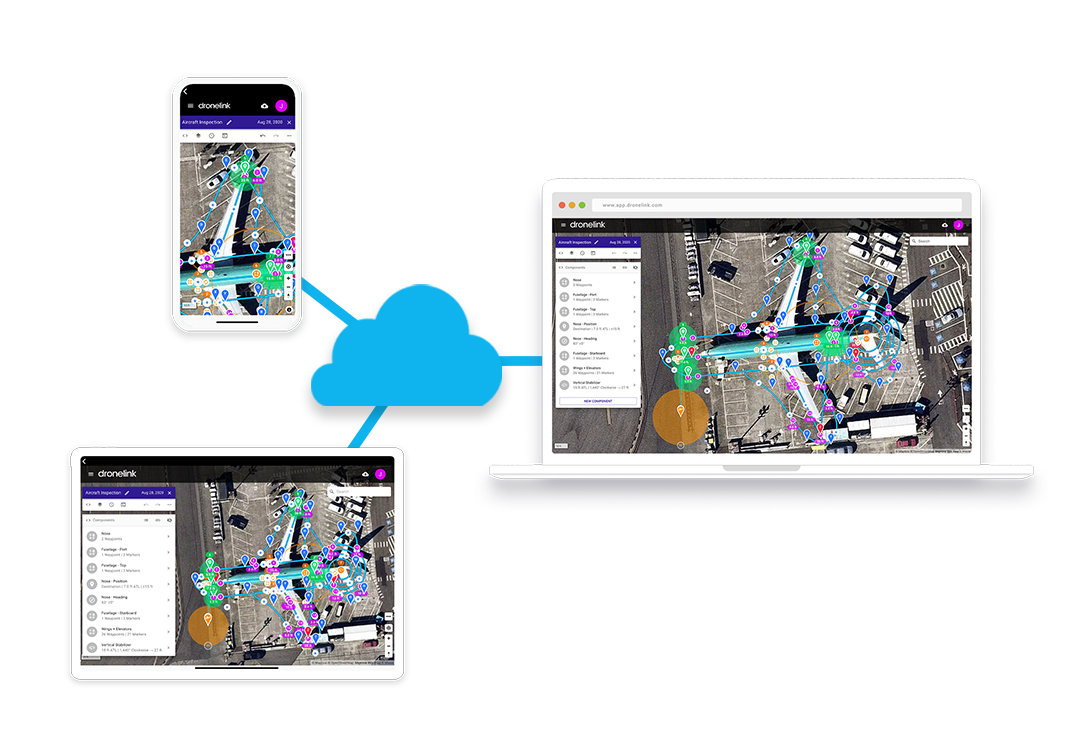 When you create or edit a mission on the web planner, the plan will become available or will be updated immediately on any online logged-in mobile devices. There is no need to "transfer" or "upload" any mission to the mobile device.
Similarly, if you are online and flying a mission, activity is synchronized real-time. Once a flight has been started or completed, the activity is immediately available on the web browser. This enables other useful features, such as allowing a user at home to monitor an active mission, or allowing a user to finish a mission with a different mobile device if they have ran out of battery on their primary mobile device.
If a device is offline, any synchronization mentioned will not be performed until that device is connected back to the internet.