A very powerful feature of Dronelink is the ability to preview your mission in 3D and run it as a simulation before going into the field. This allows you to know what the drone will do ahead of time and is useful when iterating and working on a flight plan to prevent multiple visits to the field.
Open the Mission Preview
Select the following button under the plan name.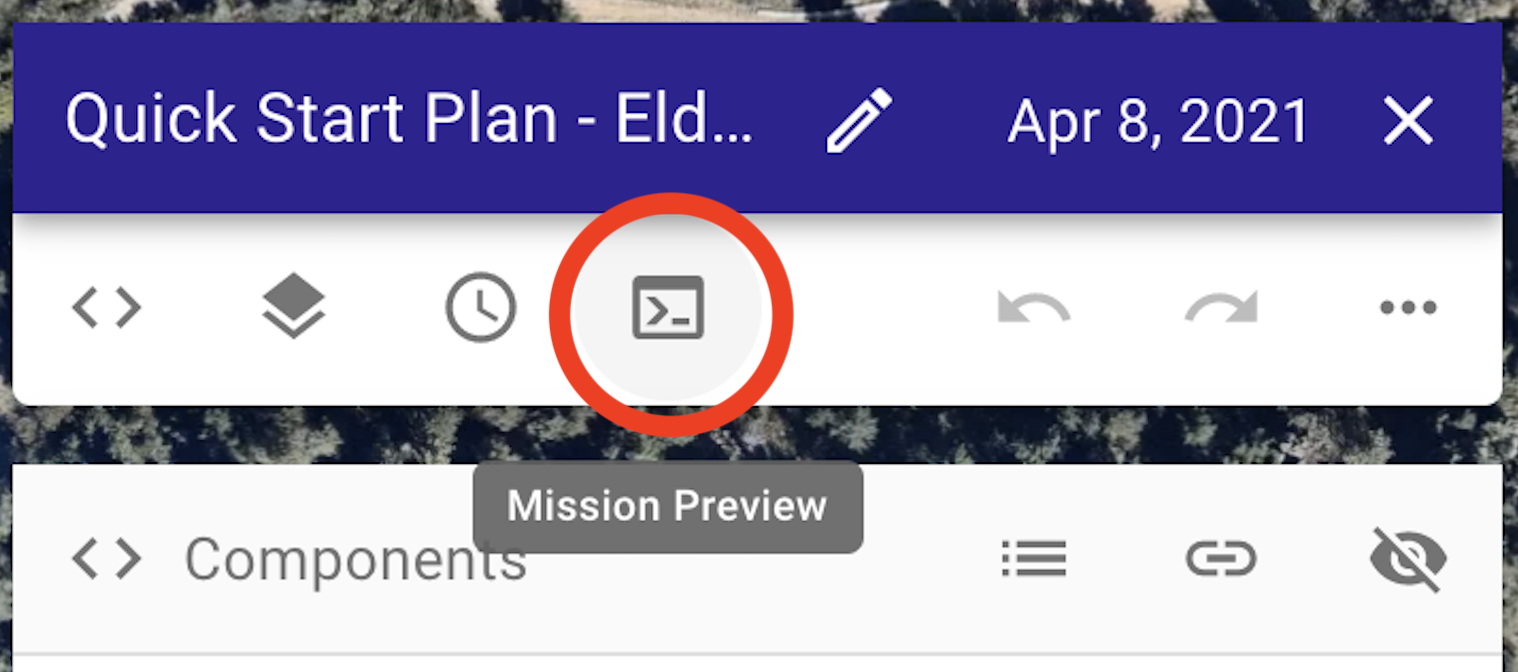 Once selected the mission preview will start to generate. The larger the plan, the longer this will take.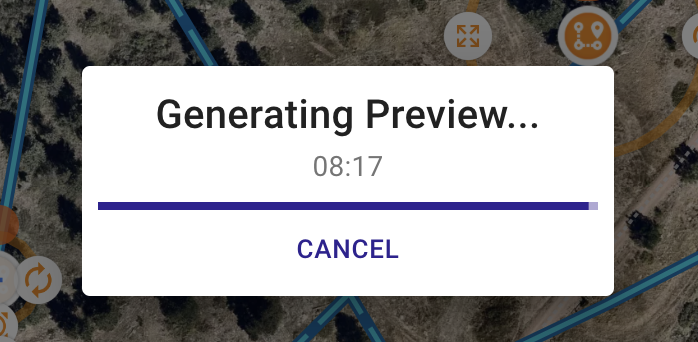 Mission Previewer Page
The mission preview page shows the flight plan on the map, a preview of the drones field of view on the top right, and a timeline on the bottom showing details such drone and camera actions, how many batteries the mission will use, and more.
Select Play to see the drone execute the mission. A red drone icon

will move along the mission plan path. You can choose to run it at 1x, 2x or 4x speed.