I received a Camera Settings Failed Error or a "Required Component Failed" Error when running a mission. Why did this happen and what can I do?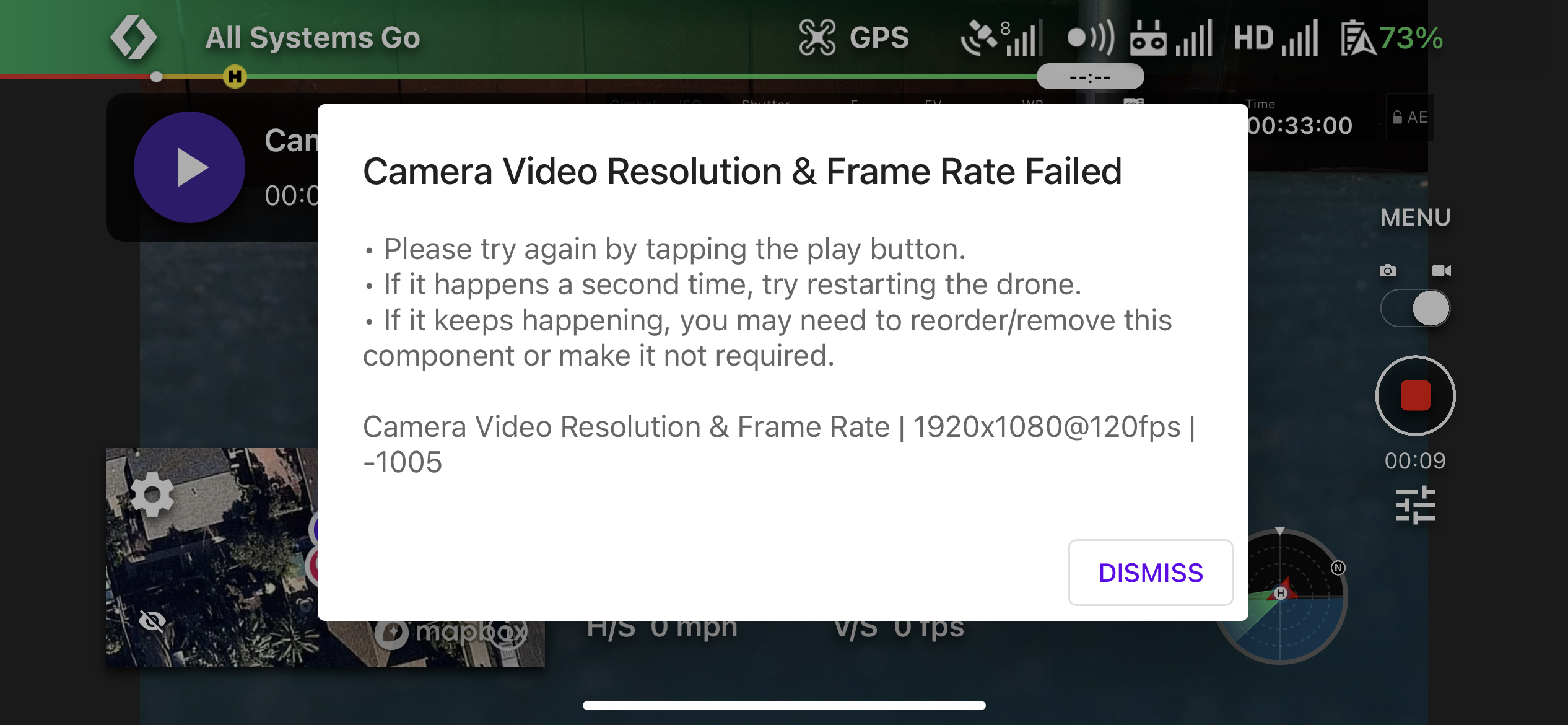 In the above example, the mission was attempting to set video resolution and frame rate to a setting that was not supported by the connected drone. The connected Mavic Air 2 does not support 1080p video at 120fps.
Most of the time, when this error occurs, the user is trying to execute a camera command that is not supported by the connected drone.
Not all drones support all available camera commands that you can set in Dronelink. Dronelink allows a user to plan missions that can be run by different drones and does not filter the available options by the drone you would like to use.
The user must first understand what is possible with their drone, either by reading the drone specifications on DJI's website or manually checking the available settings in the DJI app before trying to automate it.
For the above example it was only possible to set the frame rate to 60fps at 1080p, as seen in the DJI Fly App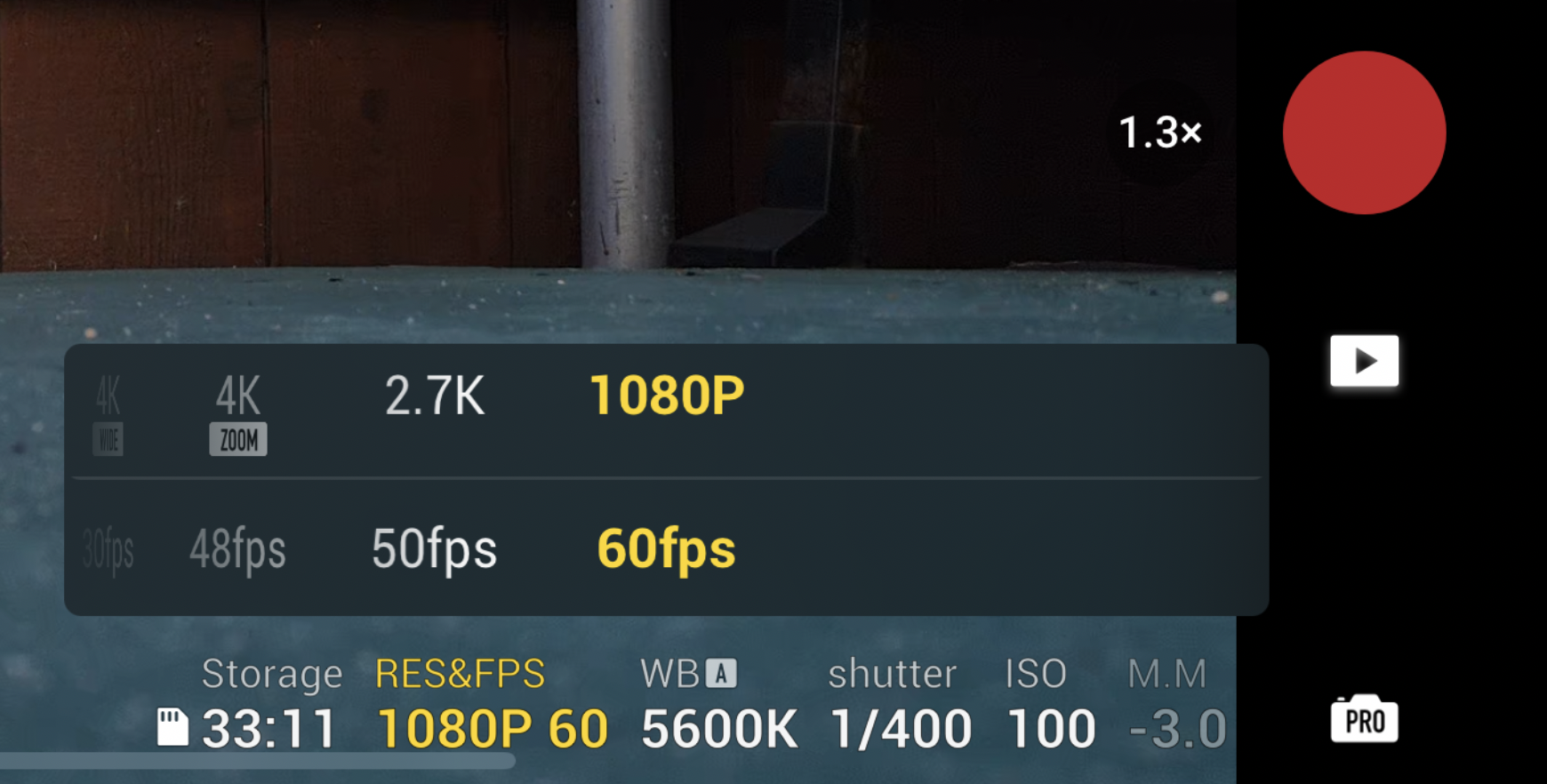 A user can avoid the error and continue the mission, by either:
1. Setting the Command to "Not Required"
By default Dronelink makes commands "Required." Toggle Required to Off as seen below. You will need to expand the menu to see all the settings.
When Required is off, the command will not run, and Dronelink will use the camera settings configured in the DJI app.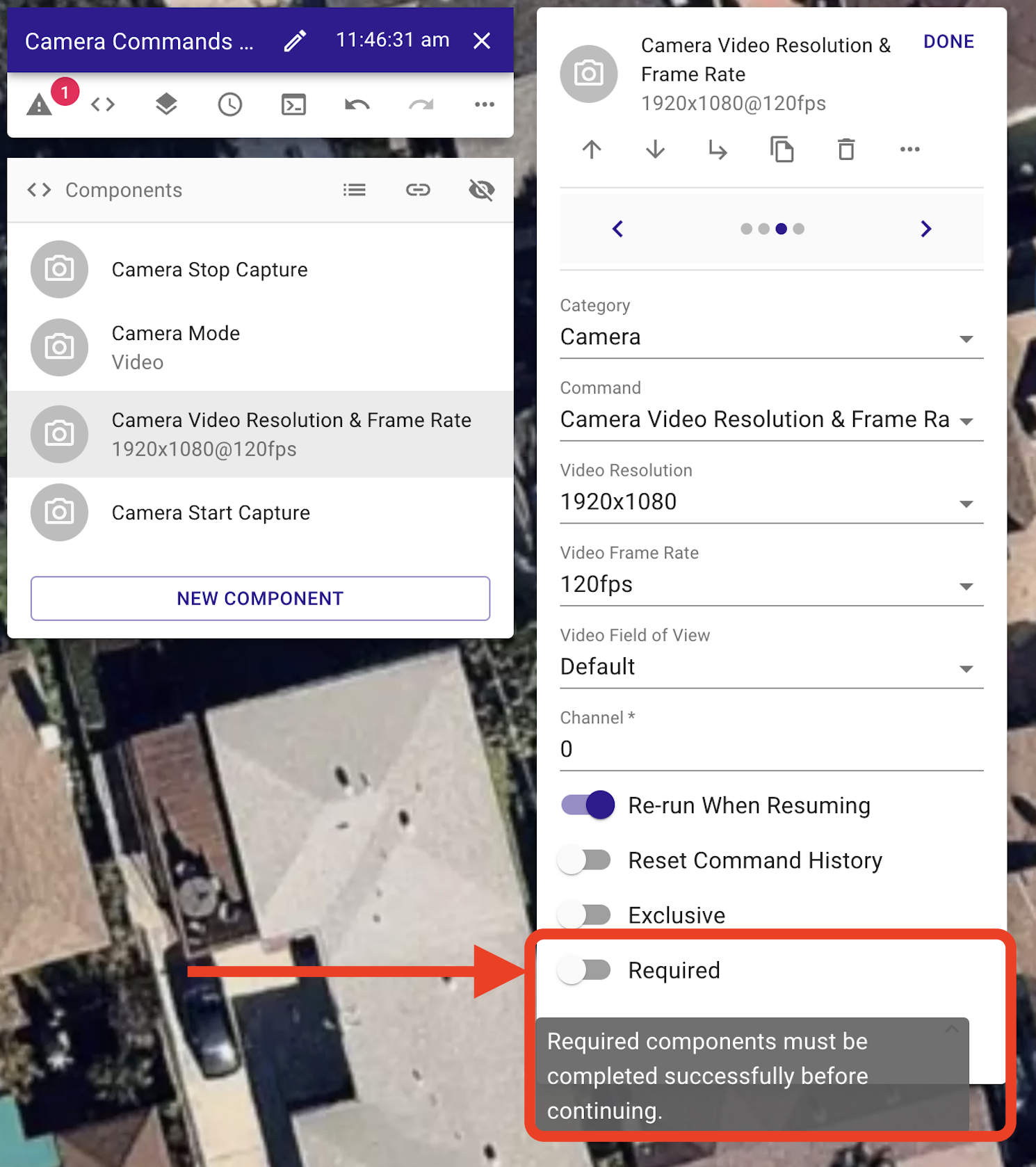 2. Testing Commands for Drone Specific Missions
It is possible to create a mission that runs through various commands, as seen above, that you can run as a test. If you plan the mission without any motion components (Path, Destination, Map, etc), then the props won't spin up and you can test the commands without taking off. Dronelink recommends removing the propellors before you try this.