Exporting missions that have been flown in your account is possible using the Export feature. This can be useful to audit the activity within your account, or to upload missions to a different system for tracking purposes if you have not been using our flight logging integrations.
Missions are exported to a .tsv file that can be opened in any spreadsheet program.
Only Missions displayed on the list or on the map will the exported
Step 1 - Navigate to Missions and Use Filters if Desired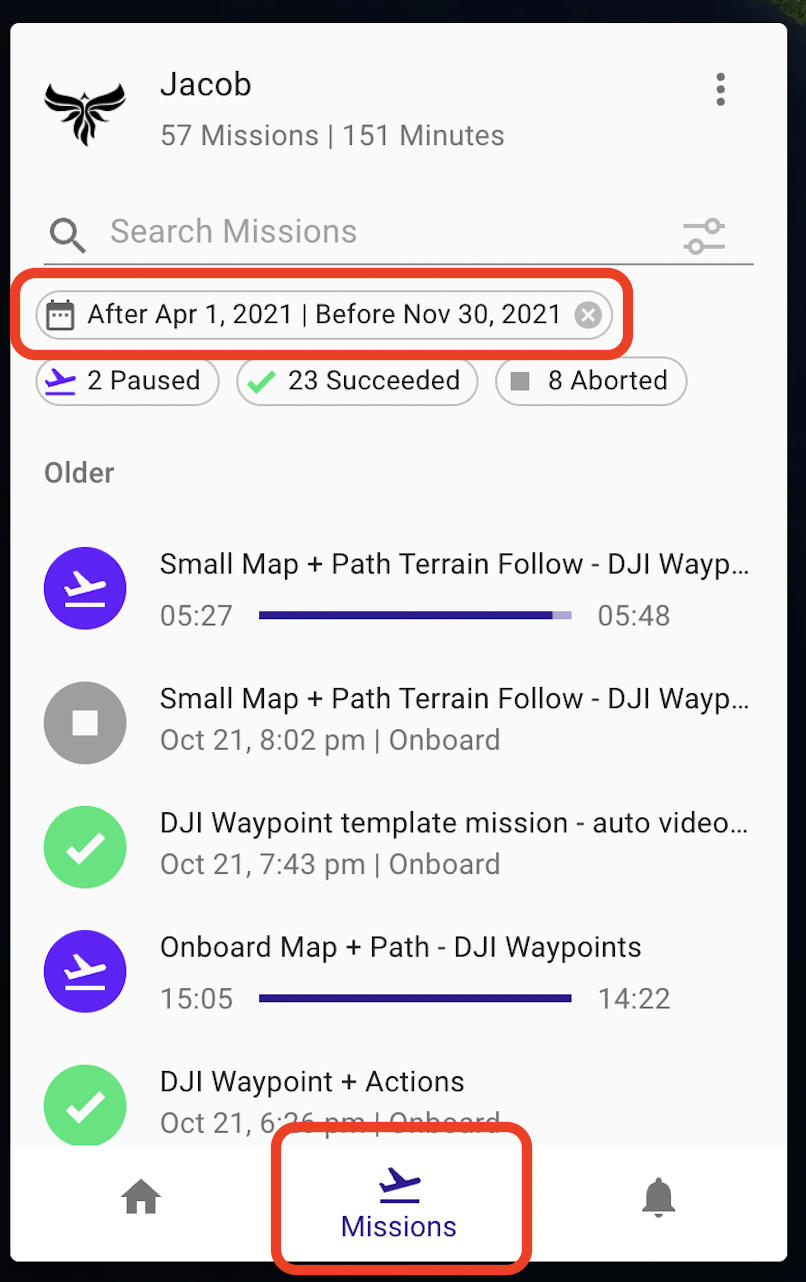 Step 2 - Scroll Down to See the Export Button and Load More
Select Load More if there are hidden results that you also want to export. The export feature will only export what is currently displayed.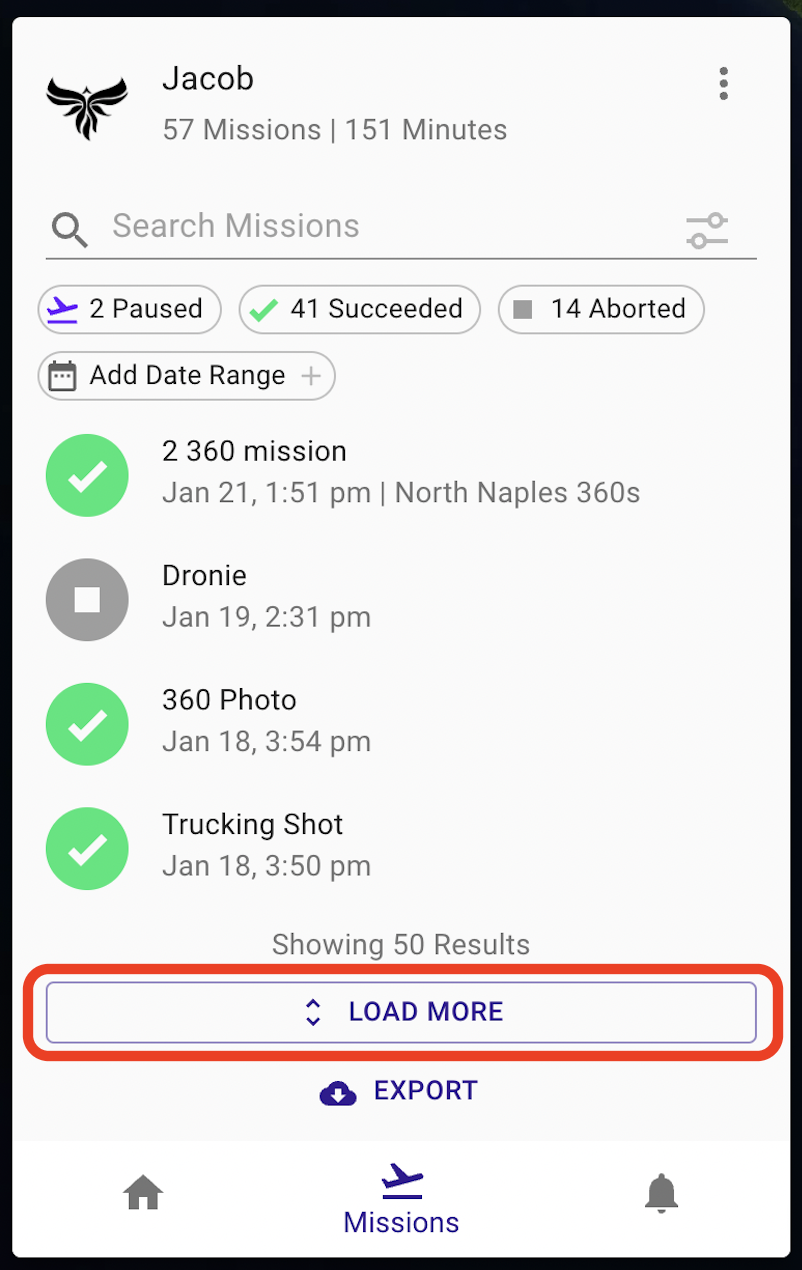 Step 3 - Select Export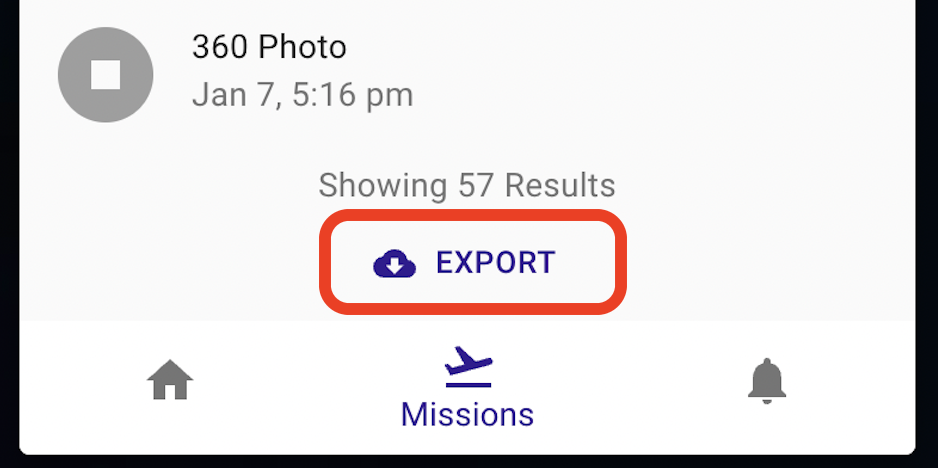 Step 4 - Save and Open


Export Fields
The following fields are exported:
Repository
Name
Description
Tags
ID
Status
Progress
Time Elapsed (s)
Estimated Time (s)
Created
Updated
Latitude
Longitude
Kernel
Function
Device Model
Device OS
Device Latitude
Device Longitude
Drone Model
Drone Serial Number
Drone Battery
Drone Latitude
Drone Longitude
Drone Takeoff Latitude
Drone Takeoff Longitude
Details URL