Quickly view key calculated facade parameters in order to understand desired spacing and expected flight path. Facade parameters are based on calculated sample distance, overlaps, camera FOV.
Access the parameters next to the Target Distance setting in the Facade Component.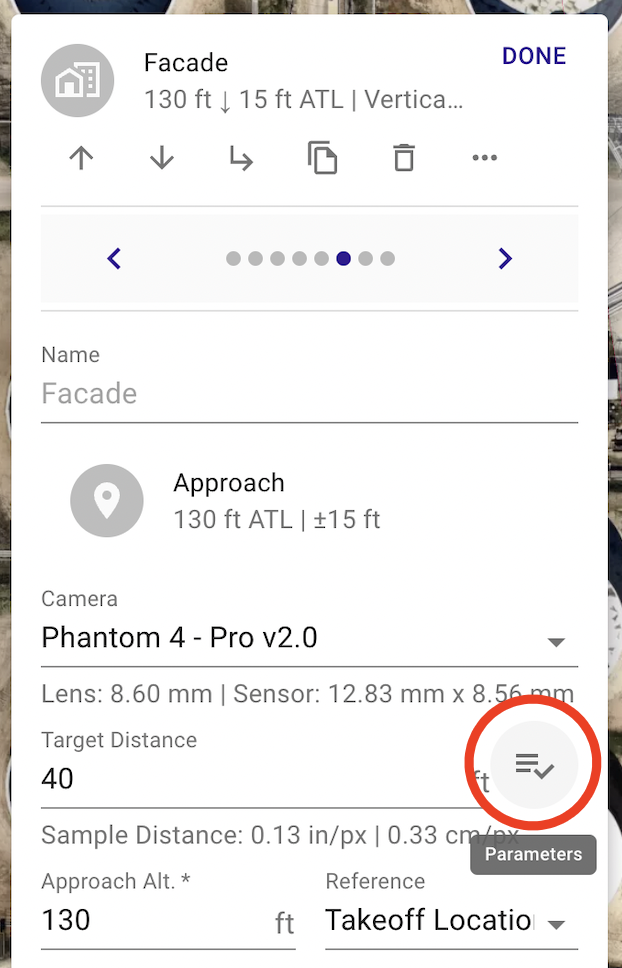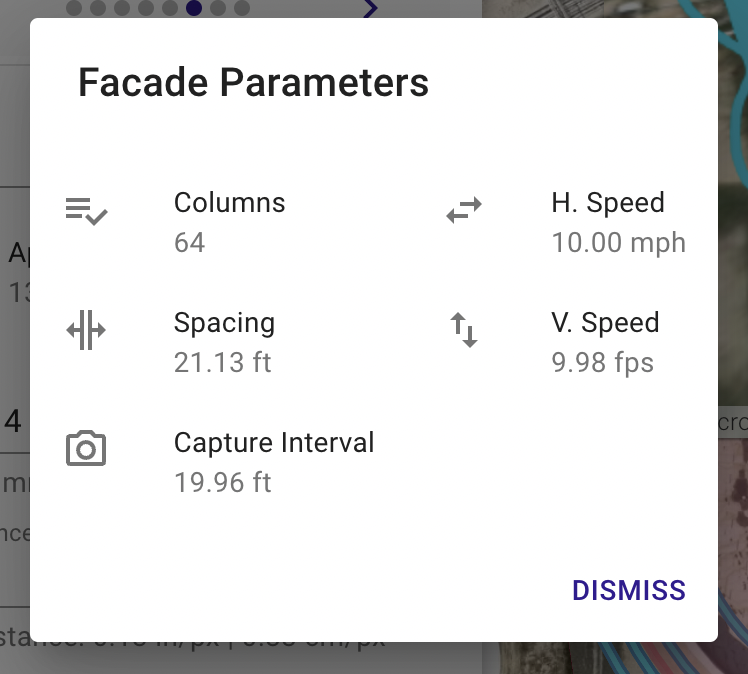 The 3D preview will show the resulting flight path. Use the parameters to understand spacing.