You may be prompted to upgrade your account while using Dronelink if you attempt to access a feature that is not in your plan. Click More Details on the prompt and you will be taken to the appropriate pricing page that includes a plan with the desired feature.

Alternatively, you can navigate directly to the pricing page that has your desired plan (Hobbyist, Business), and then click the Upgrade to Plan Name button. The system will prompt you with a list of eligible accounts to upgrade, and it will display the cost of the upgrade after choosing one of the accounts.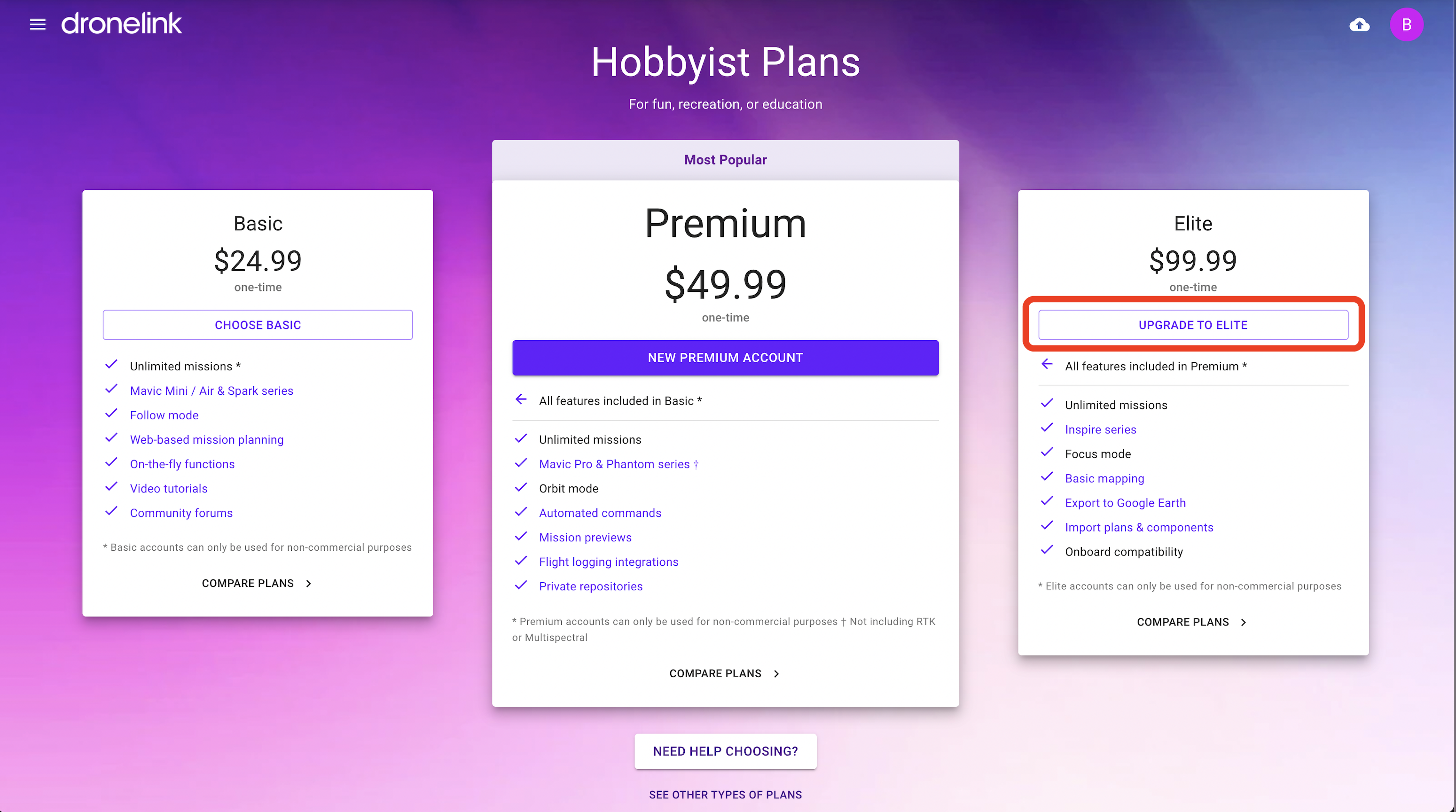 The cost to upgrade between plans that require a one-time payment is the price difference between the two plans. For example, upgrading from Basic ($24.99) to Premium ($49.99) costs $25.
You must be logged in to see the upgrade pricing.
NOTE: You cannot upgrade from a Hobbyist plan, which only allows recreational flights, to a plan that allows commercial flights. Instead, you need to create a second account for your commercial flights, and you can have more than one account associated with the same user profile.