The Dronelink web app does not currently support offline mode.
The Dronelink native app has limited support for offline mode:
Use the On the Fly functions under the ⚡️ icon
Download your plans and functions while you are still online. Navigate to any plan or function and tap the more

button in the top right:

Then tap Download for Offline from the more menu: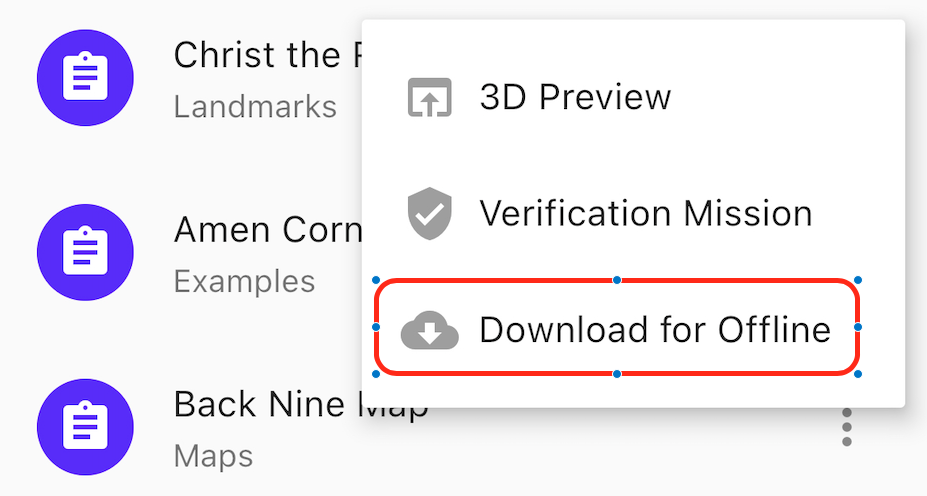 Important: The native app does not currently support downloading maps for offline use.