The Dronelink web app does not currently support offline mode.
The Dronelink mobile app has limited support for offline mode. The options for offline use include:
Use the On the Fly functions under the ⚡️ icon. It is recommended to first use On-the-fly functions while online for instruction images to download.
Download your plans for offline use while you are still online.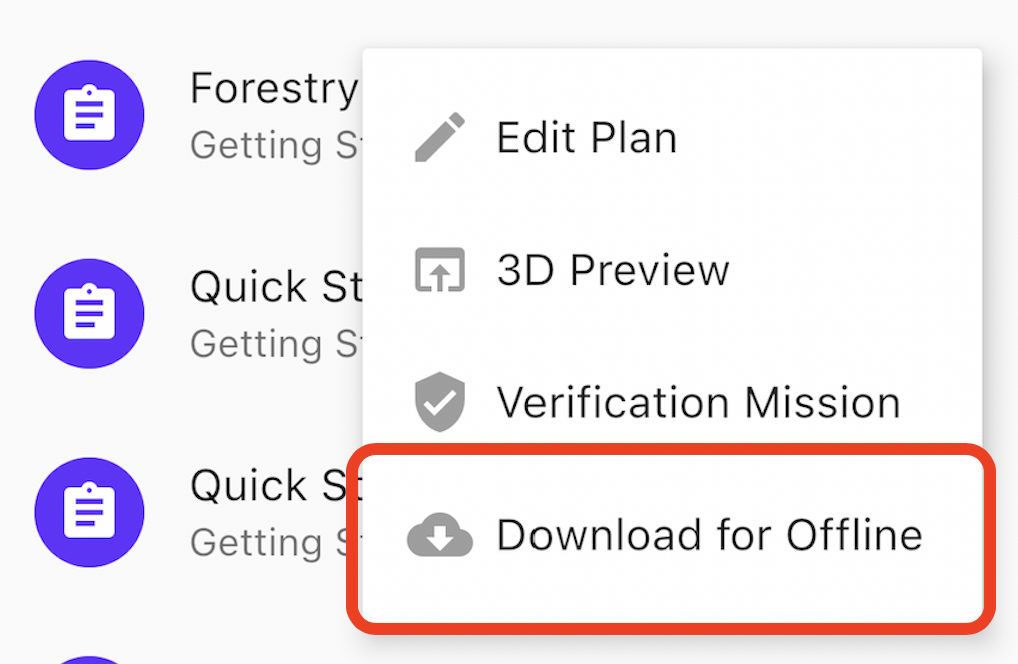 Important: The mobile app does not currently support downloading maps for offline use. Also, we recommend checking for app updates and upgrading to the latest version if an update is available before going offline as some updates are mandatory and will not let you fly before updating.