There are a variety of ways to begin and continue learning Dronelink.
Learn by getting your hands on the product and out flying! Training includes 5 short videos and covers creating waypoint and map missions and flying them.
Read about specific Mission Components such as Waypoints, Mapping, or Other Components. Look at other Tutorials or FAQs, or search the support portal for content you are looking for.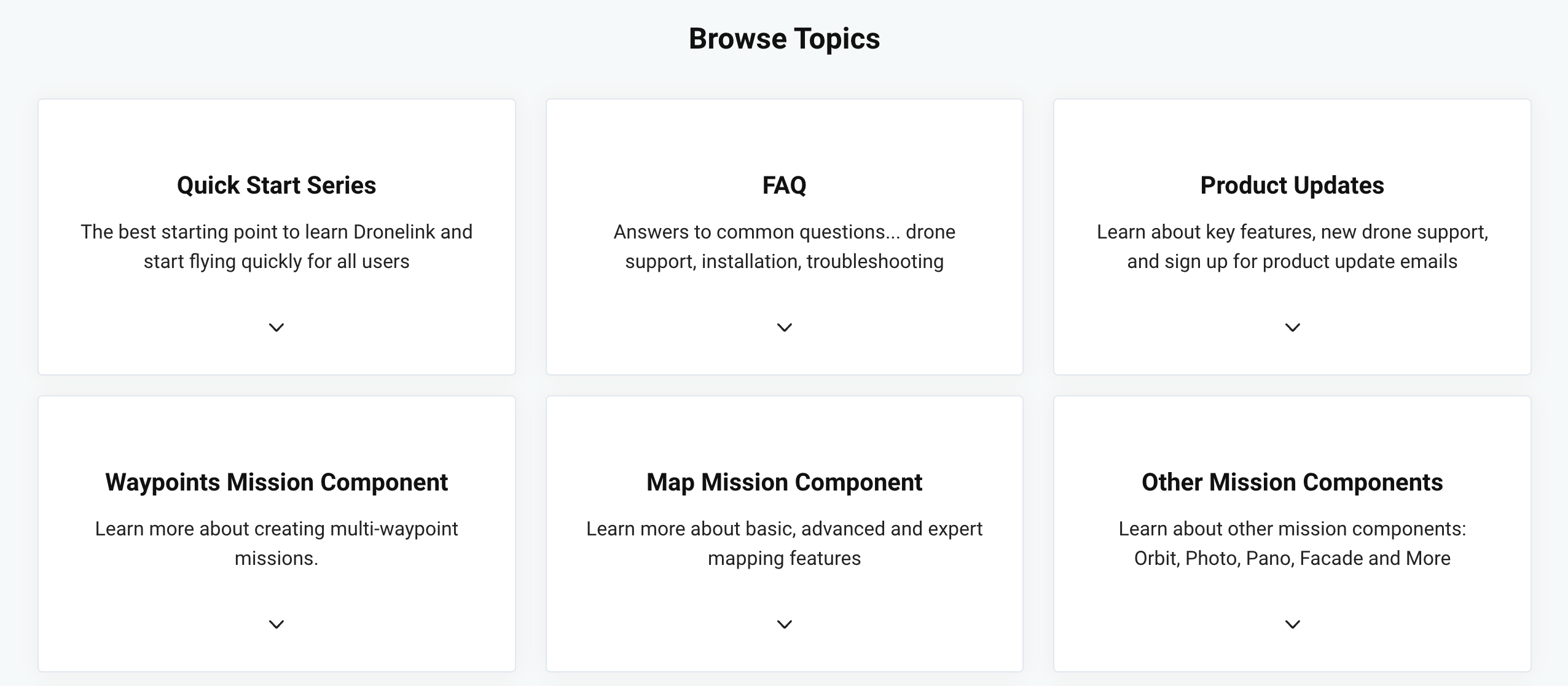 Check out our YouTube channel and watch videos on Dronelink key features and core concepts. Find the videos that interest you most.
This hidden playlist on YouTube shows older video content that may be useful, although keep in mind that the user interface has changed.