If you purchased from app.dronelink.com/pricing, you can access Manage Billing to:
View and download invoices and receipts
View upcoming payments
Edit Billing Information, address, contact email
View or change payment method
Cancel your plan
If you bought through the Google Play or Apple App stores, manage your subscriptions there. Manage Billing will not show app store purchases.
If you lost access to your account due to a failed payment, you can access Manage Billing from this link by entering the email you signed up for an account with.
Step 1 - Select Manage Billing from Account Settings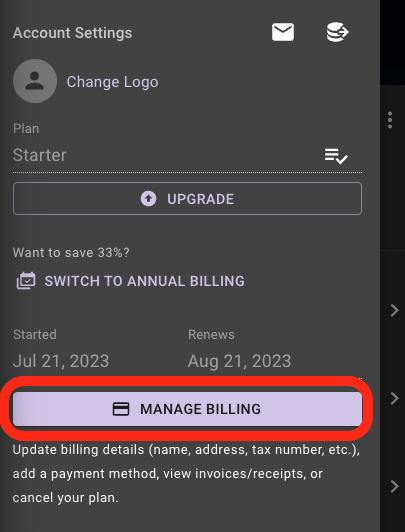 Step 2 - Manage Billing page Opens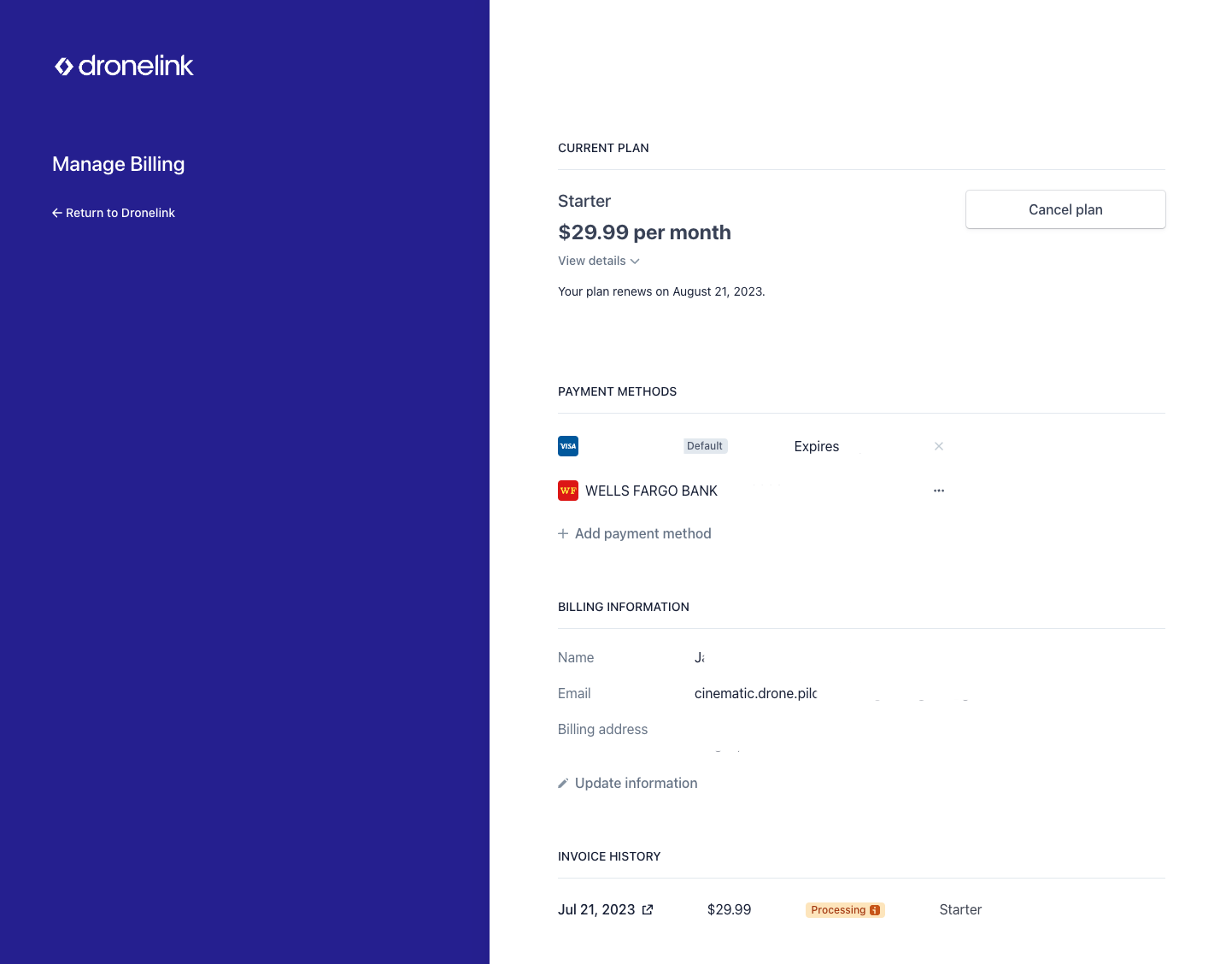 Update Payment Details
Add a payment method and delete old payment methods.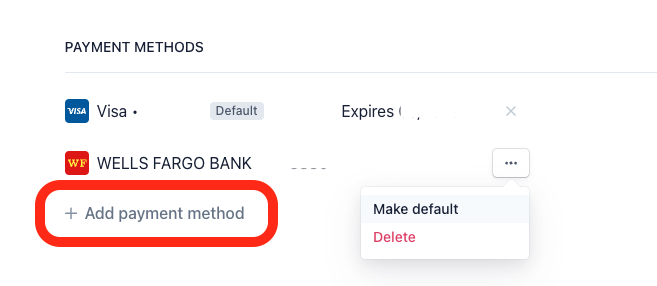 Cancel Plan
If you have an active subscription, you can cancel the plan in Manage Billing

Download Invoices / Receipts
Select the following button next to the date you want to download invoices and receipts for.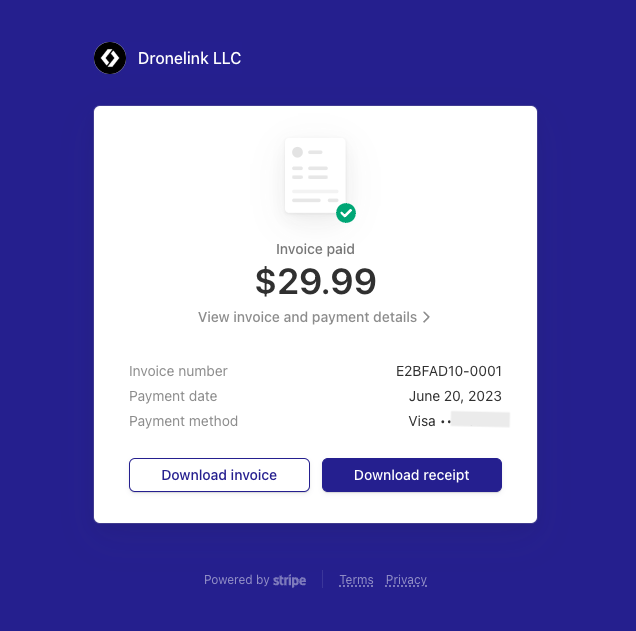 Edit Billing Information or Add Tax ID
Select Update Information and add details. Once saved, you can download receipts and invoices with the updated information.