Shared repositories are for professional Growth users seeking to collaborate and share mission plans with other Growth users. For example an analytics solution provider that creates missions or mission templates for drone service providers to use that are capturing data at various sites requiring specific capture requirements.
Repositories are shared via a direct link that the receiving party must accept. Repositories can be shared with different permissions:
Run-Only - pilot can only open the plan in the mobile app, and preview the mission in the mobile app
View and Run - pilot can view the plan on the web, and make a copy of the plan and move it to a new location, and make edits after copying
Edit and Run - pilot can collaborate and edit the mission plan in the shared repository. Changes are synchronized real time.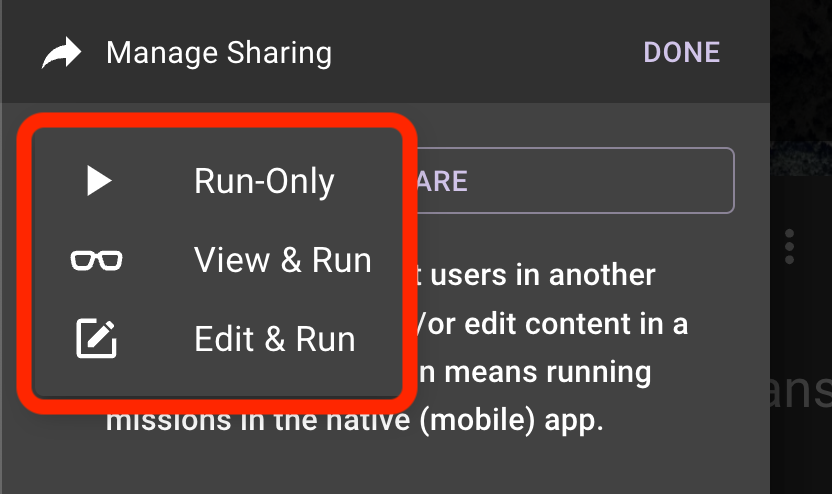 Step 1 - Open Repo Settings and Select Share
Place the mission plans you want to share within the repo. Then open the settings and select Share.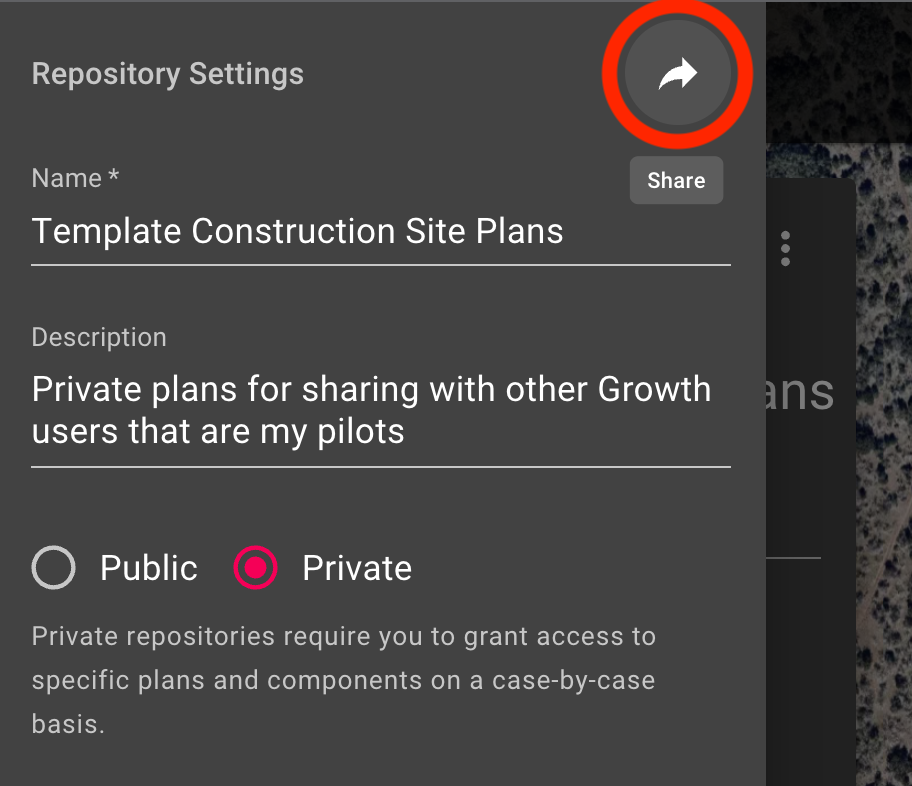 Step 2 - Add a New Share and Select Sharing Options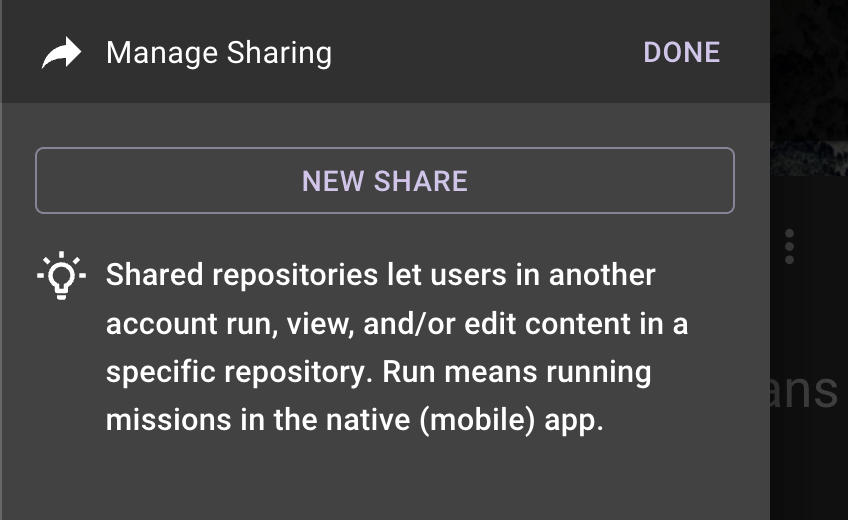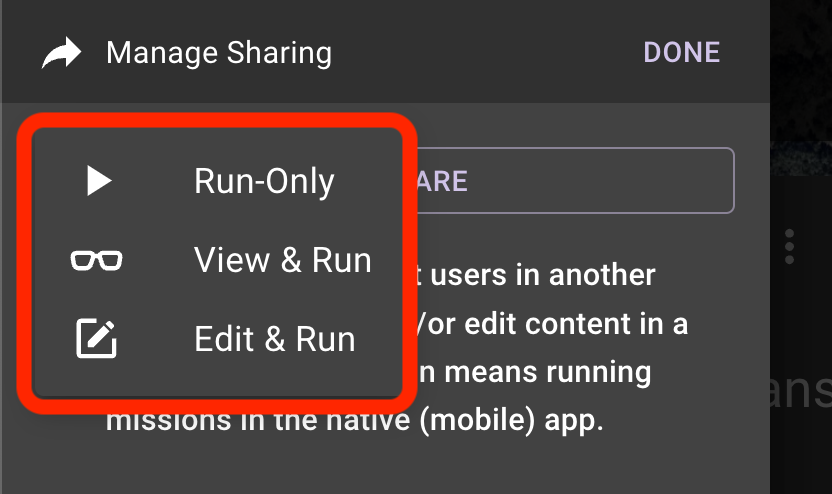 Step 3 - Share Link to Other Pilots
Send the link to a pilot with a Growth account to accept the shared repo.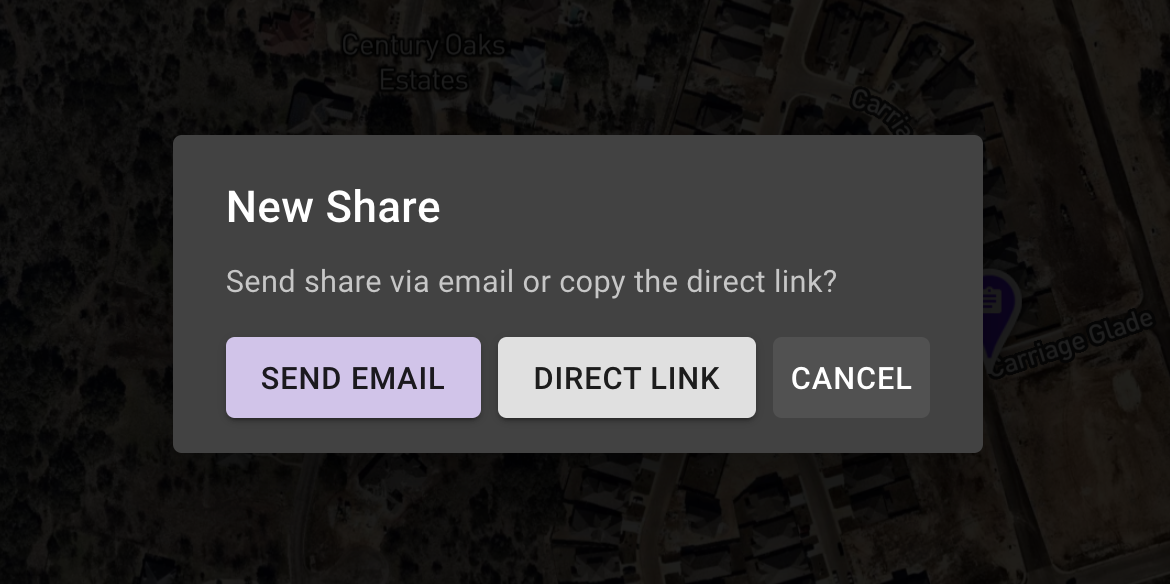 Step4 - Accept Shared Repo as Growth User
As a logged in Growth account user, follow the shared link to accept the shared repo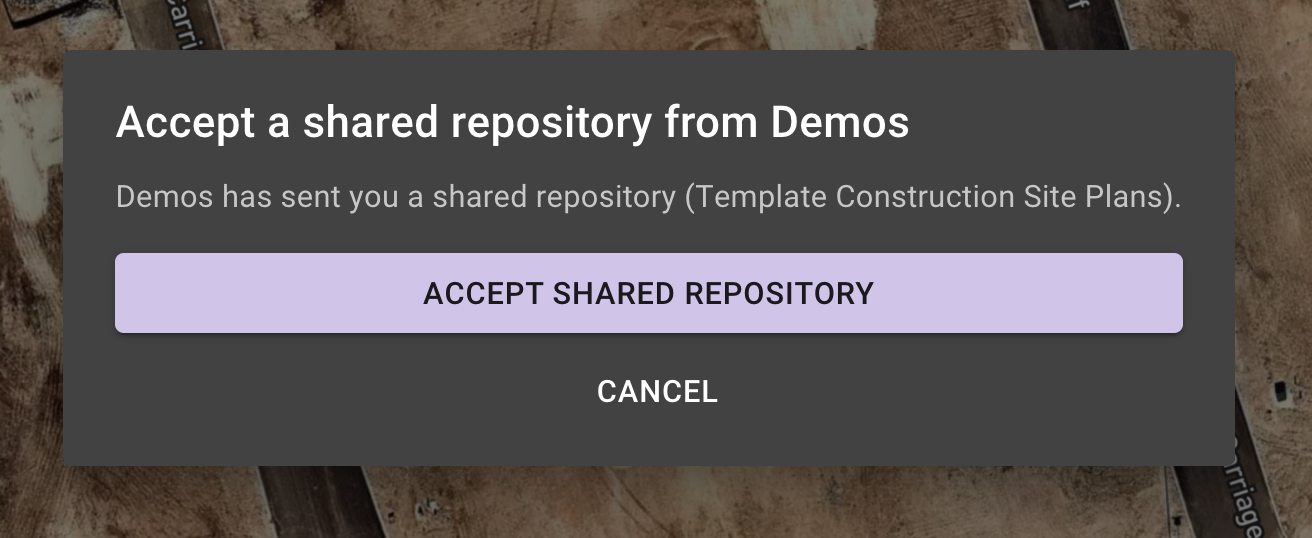 Step 5 - Accessing the Shared Repo from Your Account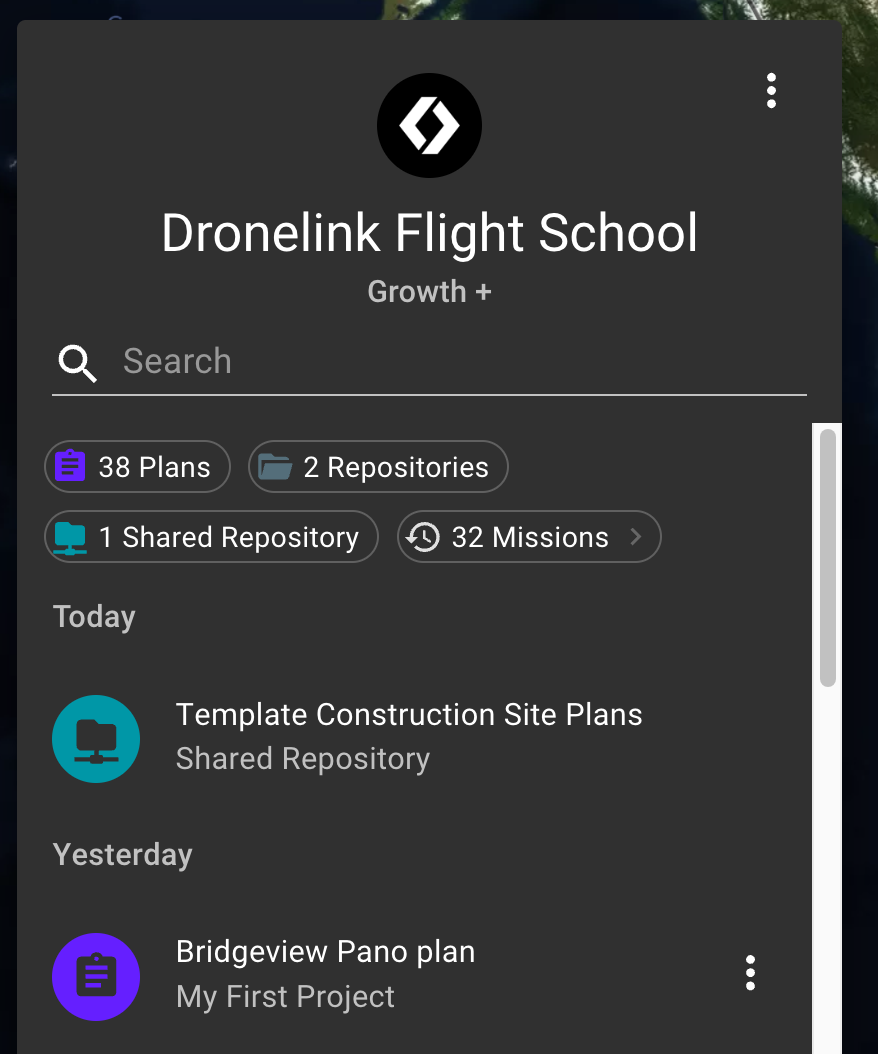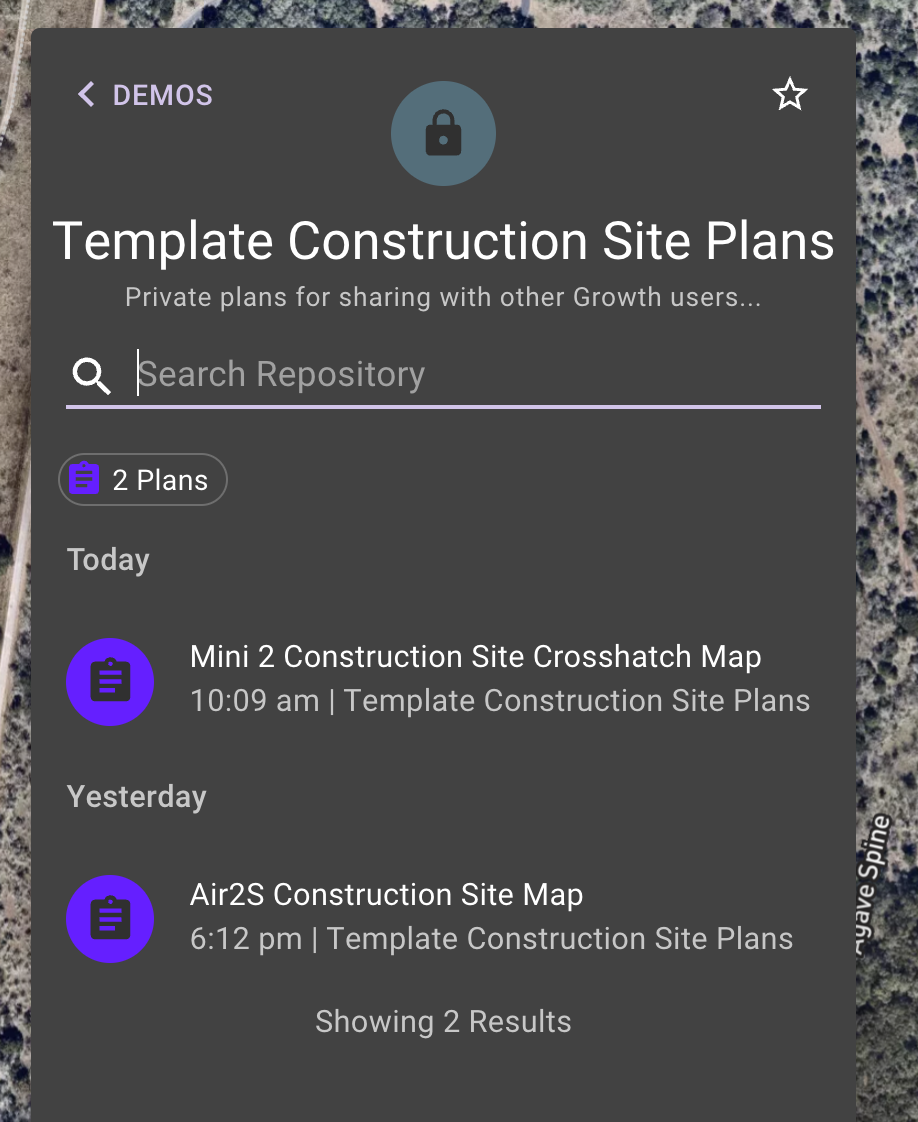 Run Only Limitations
Run only plans will show the following message if accessed on the web.

View and Run - Start Editing to Copy Plan
After opening a view and run plan, the pilot cannot make edits to the template mission plan, although they can select Start Editing to make a copy and place the plan in their account, after which they can make edits to the boundary for example.
Learn how to Copy a Mission Plan to a New Location.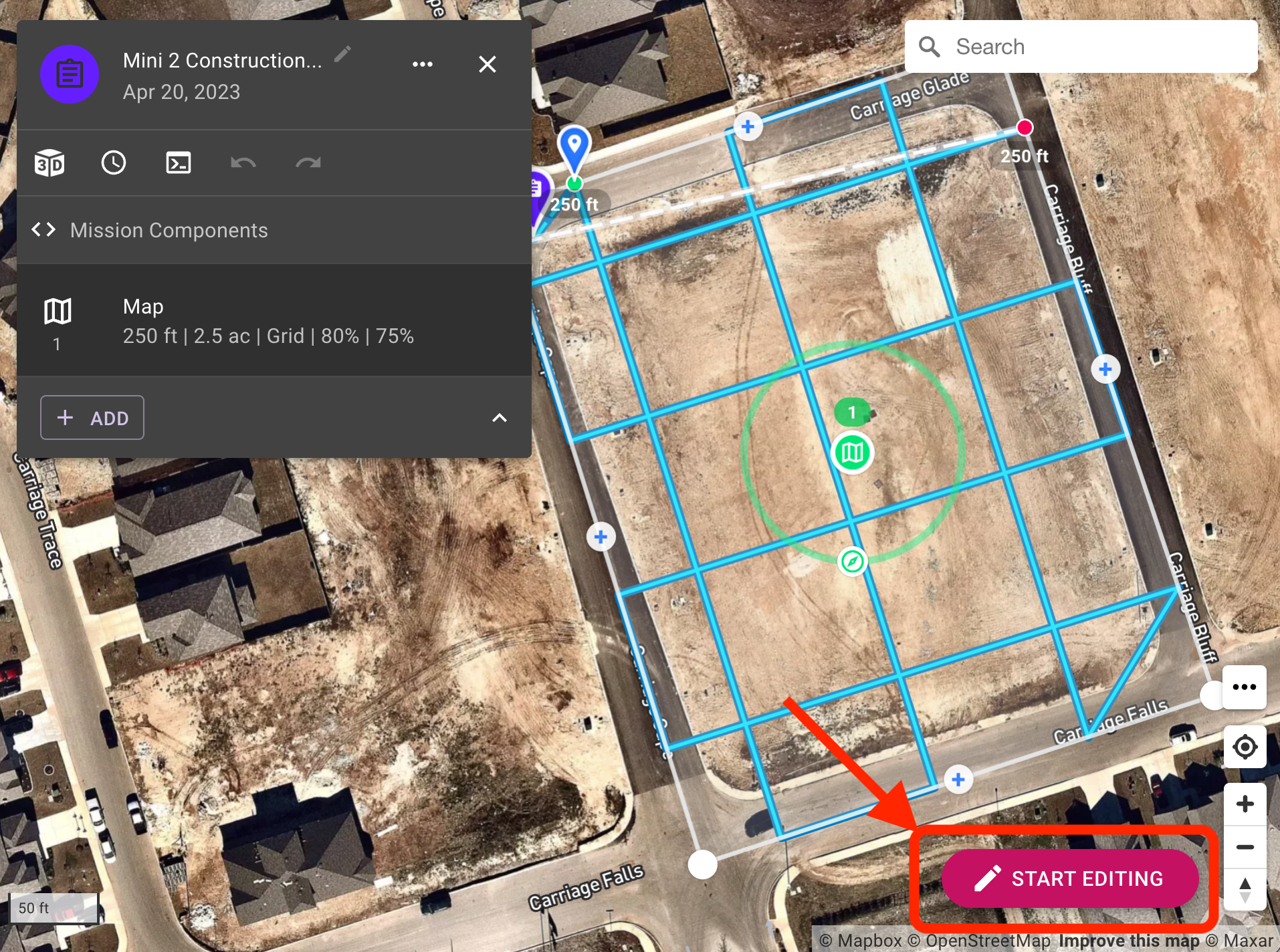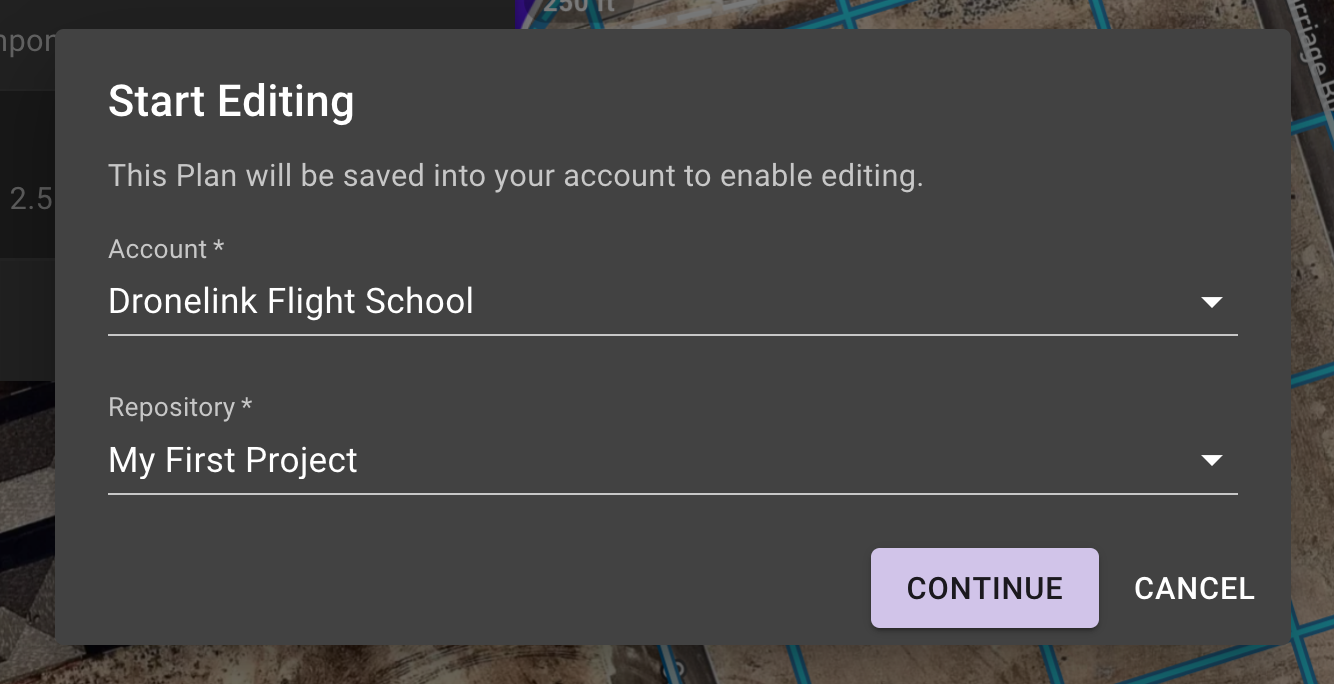 Multiple Shares of the Shared Repository
Manage sharing between multiple end users with different permissions. Once accepted the other Growth account name will display. If it has not been accepted yet, Resend Link will show.