Any public mission plan can be copied into a repository within your account to a location of your choice, and customized. Learn how discover new mission plans in public repositories here.
Below we'll learn how to copy a plan shared by a link.
Step 1 - Open the Mission Plan
Open the plan you want to copy, in this case, we will be using the following mission plan:
Quick Start Plan - Eldorado Springs - Auto Capture
Link to the plan is here
You can also find this plan and several others by navigating to it in the Public Repositories
Select Explore Public Repositories, and navigate to the Examples repo.
You will land on the following page, showing the flight plan on the map.

Step 2 - Select Copy
Select (...) to open the plan menu, and select Copy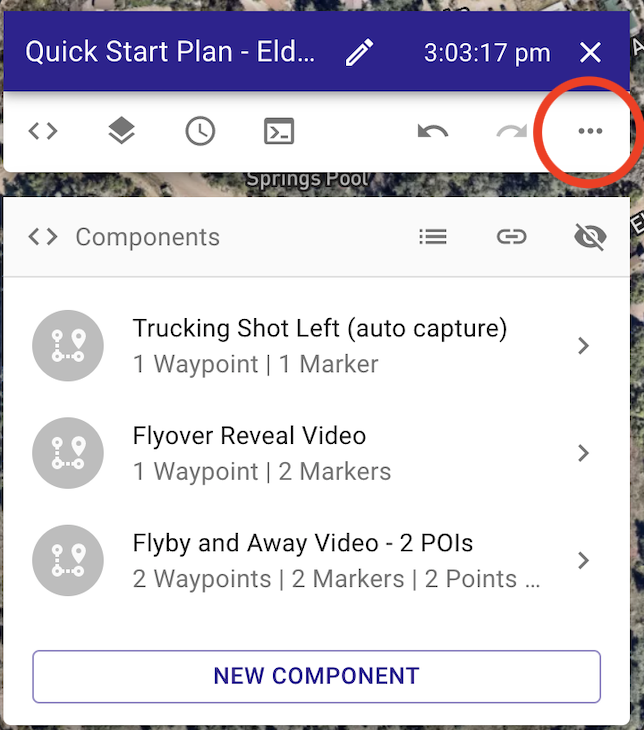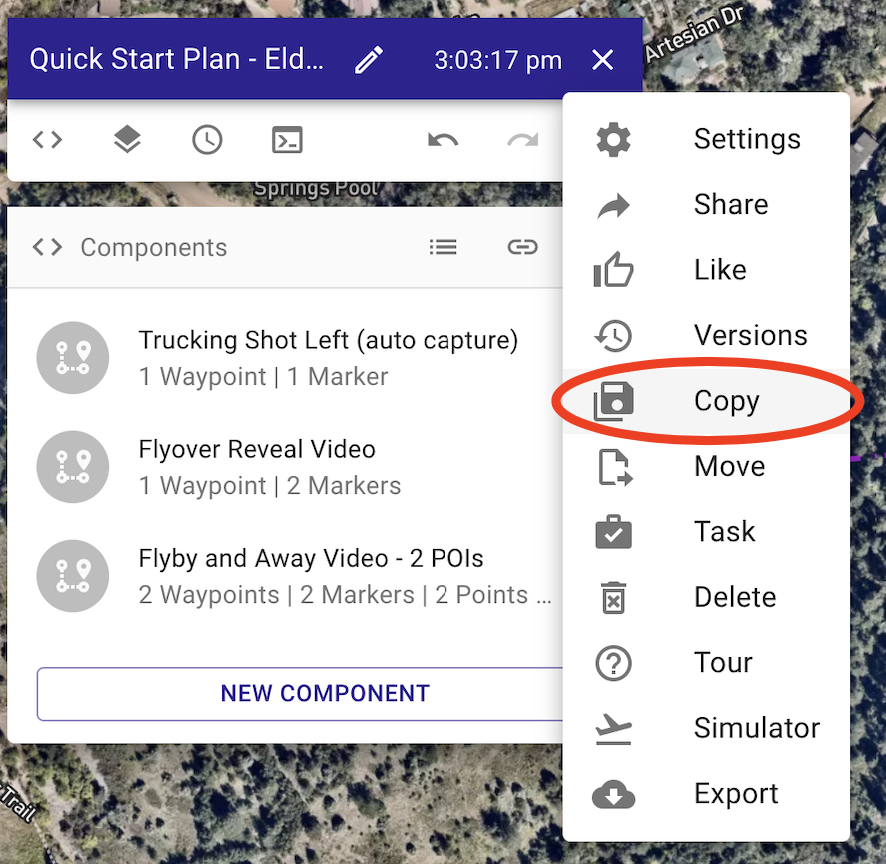 Step 3 - Select the Repository to Copy the Plan to
In the window that pops up, select the repository you want to Copy the plan into, you will have one that we created in the last article called Getting Started

Step 4 - Move the Plan to the New Location
The plan has been copied to your repository, next we must move it to the new location of choice. For your first flight, select a safe and legal to fly location with ample space, no crowds, and no obstacles.
Either navigate on the map to the new location. Or search for your desired location in the search bar on the top right.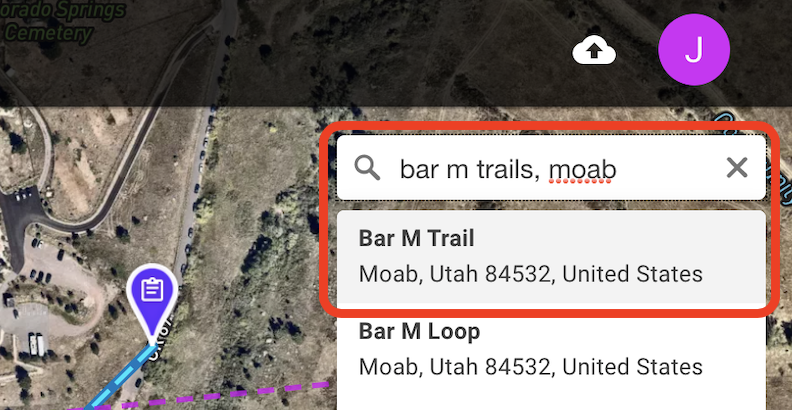 Once at your new location Right Click on the map a select Move Reference. This will move the entire mission plan to this new location based on the mission plan reference (purple pin). You can repeat this step multiple as needed to position the plan where you want it.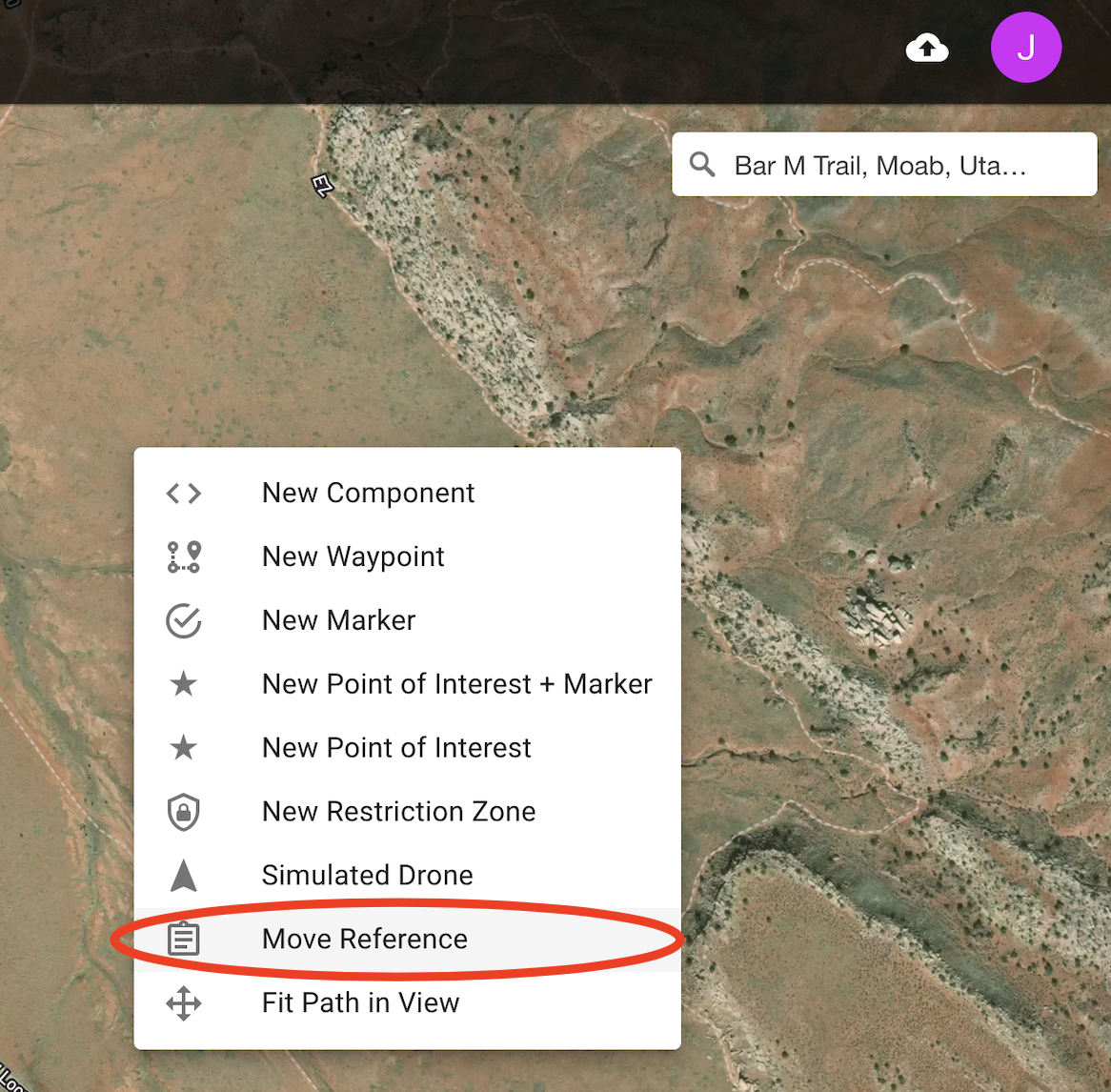 In the pop up that shows, Select Move All Components

The plan is now in your new location.

Step 5 - Name your Plan
Give the plan a new name by selecting the edit icon near the plan name.

In the next step, we will break down this mission plan to understand it more, review the flight path for safety, and then we'll move on to make some minor changes, such as adjusting the size, rotation, and editing altitude.