Annual billing can save you 33% monthly. Learn how to make the switch below.
The process is different depending on how you signed-up for a monthly subscription:
Step 1 - On a web browser, Login with your account User Profile
You must be logged in as the previous user that was the account owner to edit billing details.

Step 2 - Open Account Settings
Open the account settings for the cancelled account.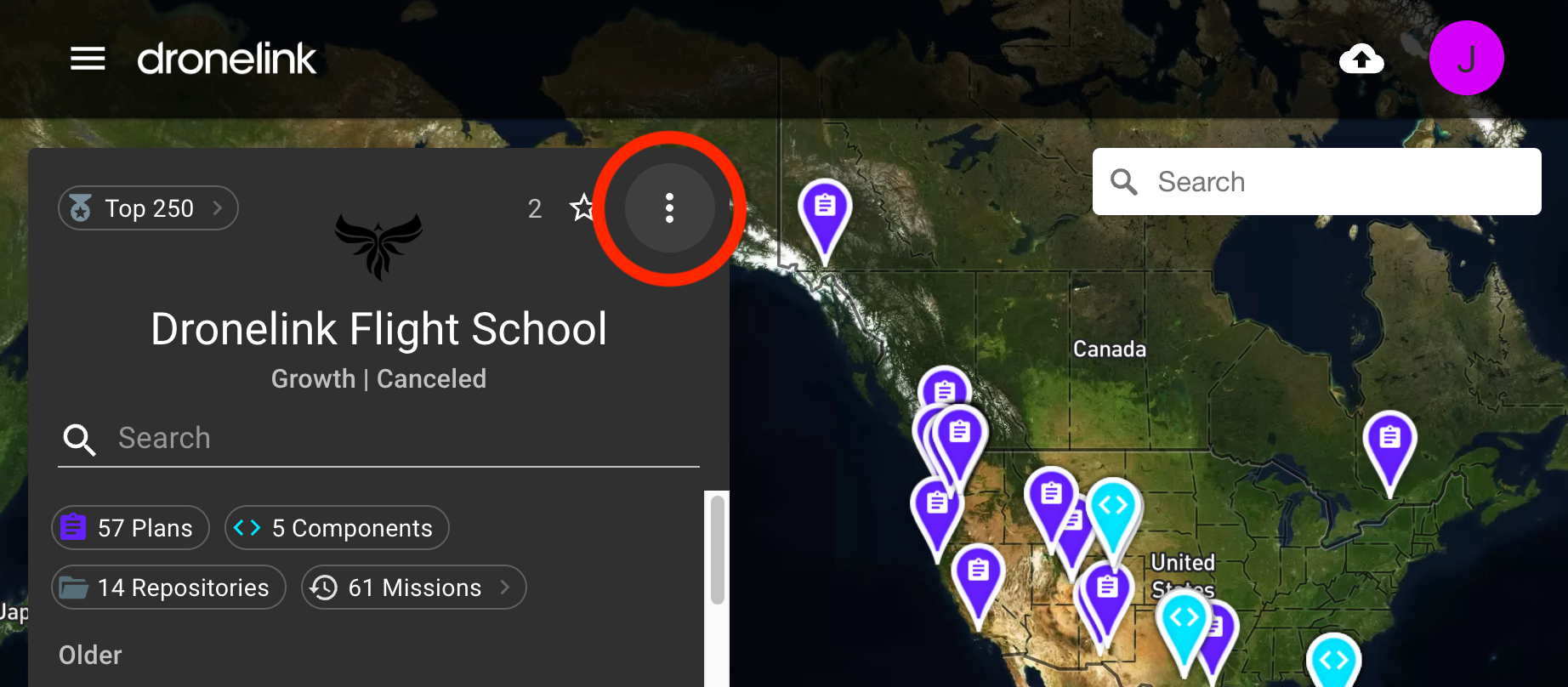 Step 3 - Open Plan Details and Billing Options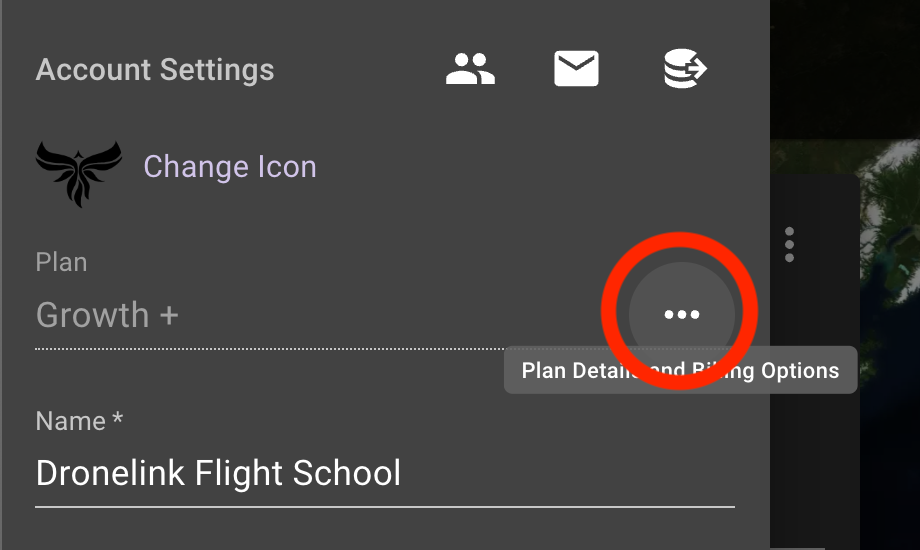 Step 4 - Select Switch to Annual Billing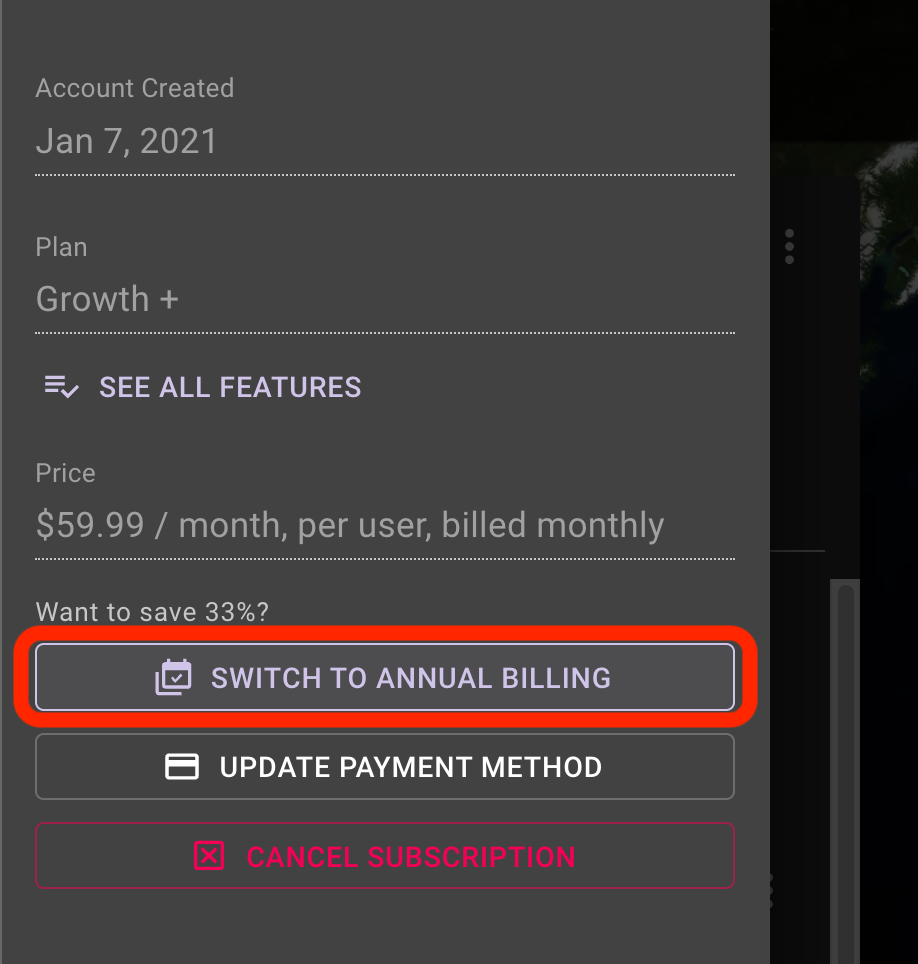 Step 5 - Confirm Switch