Before you login, the home screen will display Signup and Login Options.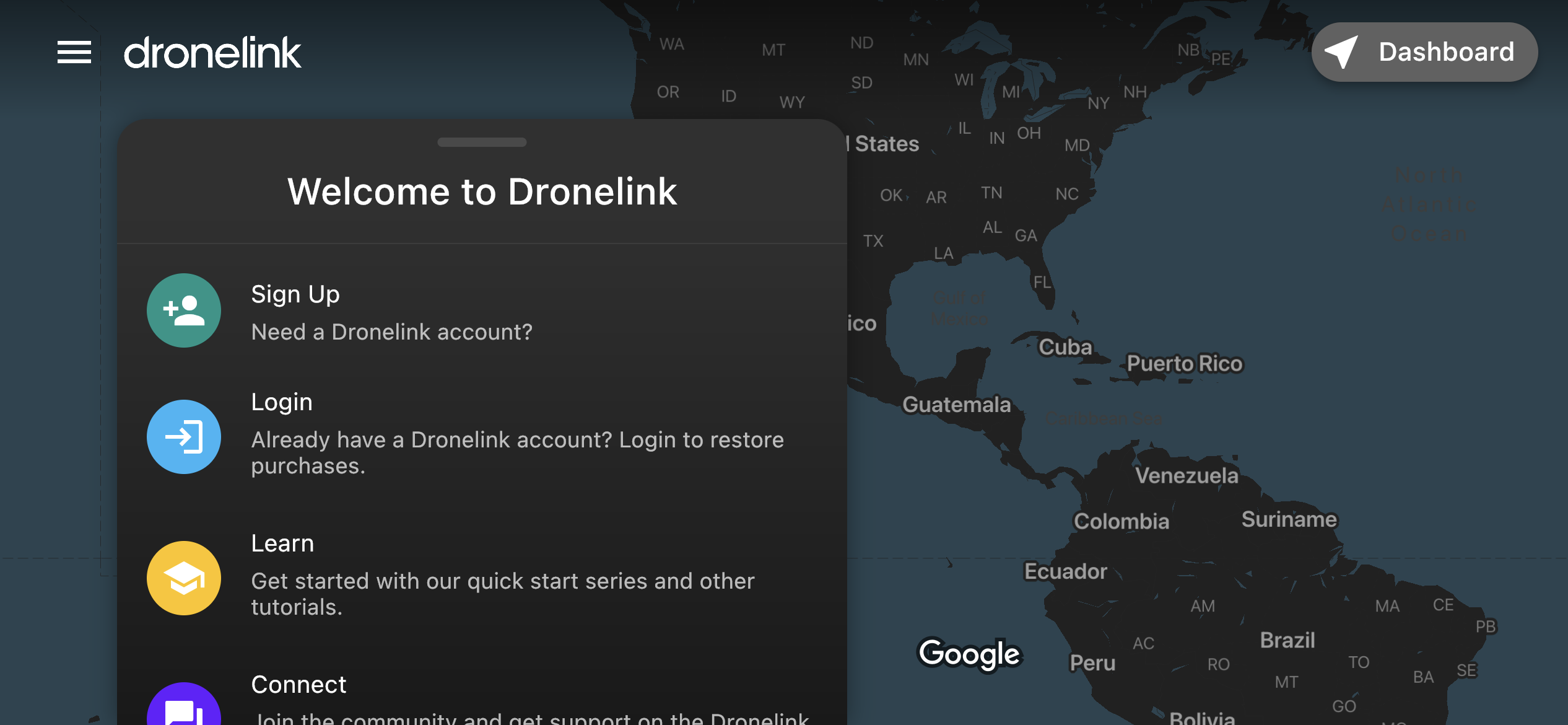 Login to Account
Once logged in to your Dronelink account, you will be able to create new missions, or fly on-the-fly missions. If you have existing missions a list and map will display showing all the missions you have pre-planned in your account.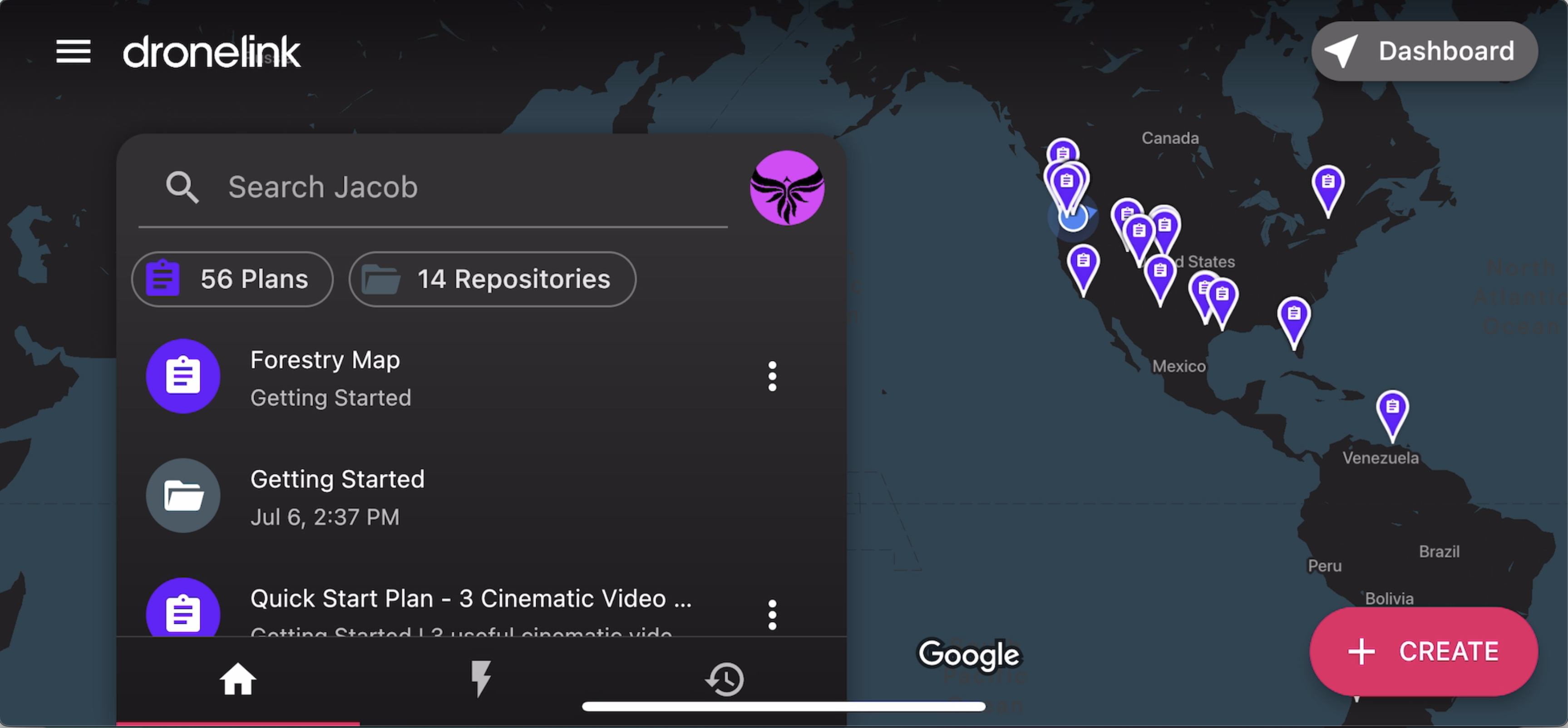 Connect a Drone
Plug in a drone, which will display in the top right.
Select the drone to open the Flight Dashboard.
Learn more about the Flight Dashboard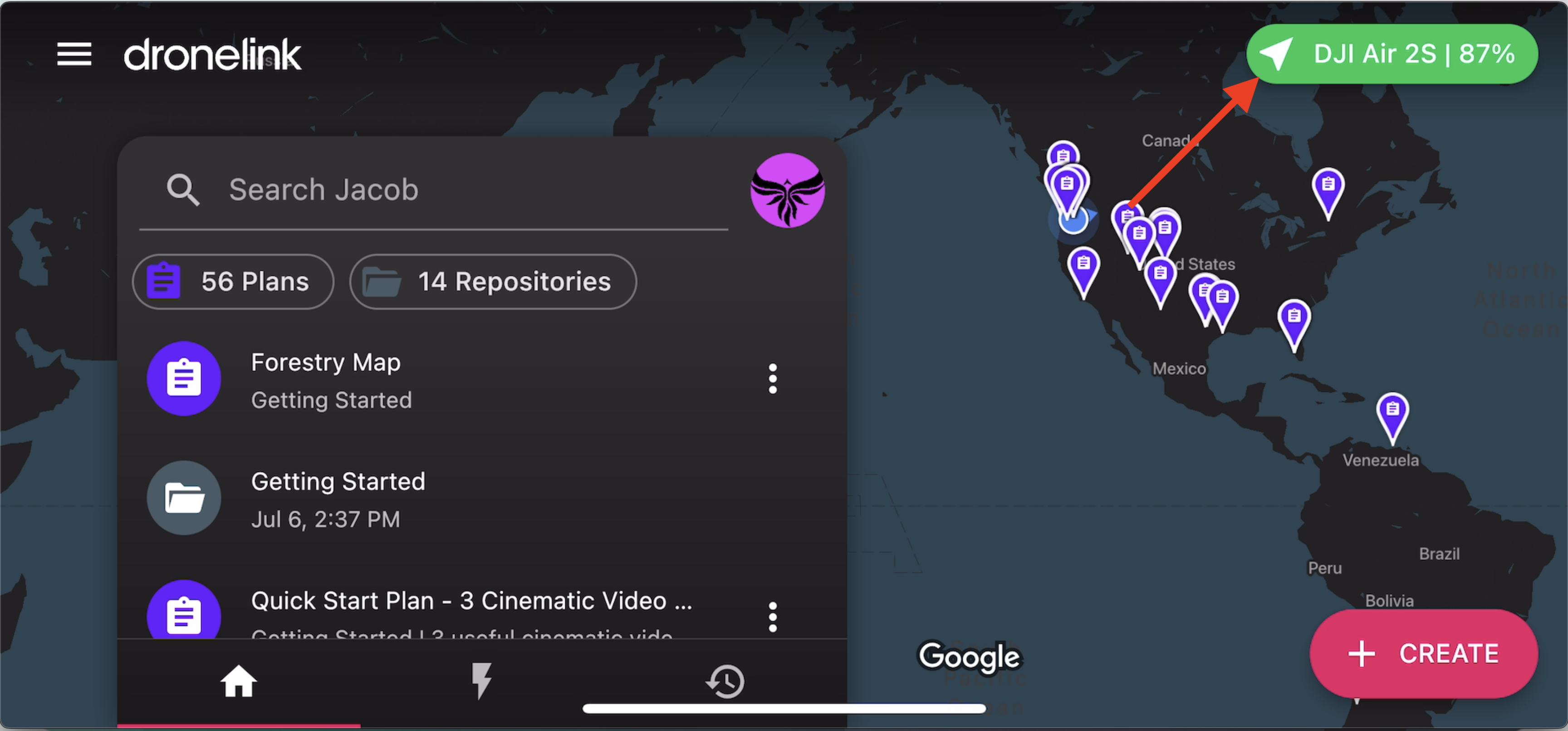 Account Settings
Open the hamburger menu on the top left to open settings and access additional content.
Change the Unit System, choose between a Light or Dark Theme, and select between the Classic and Modern Flight Dashboard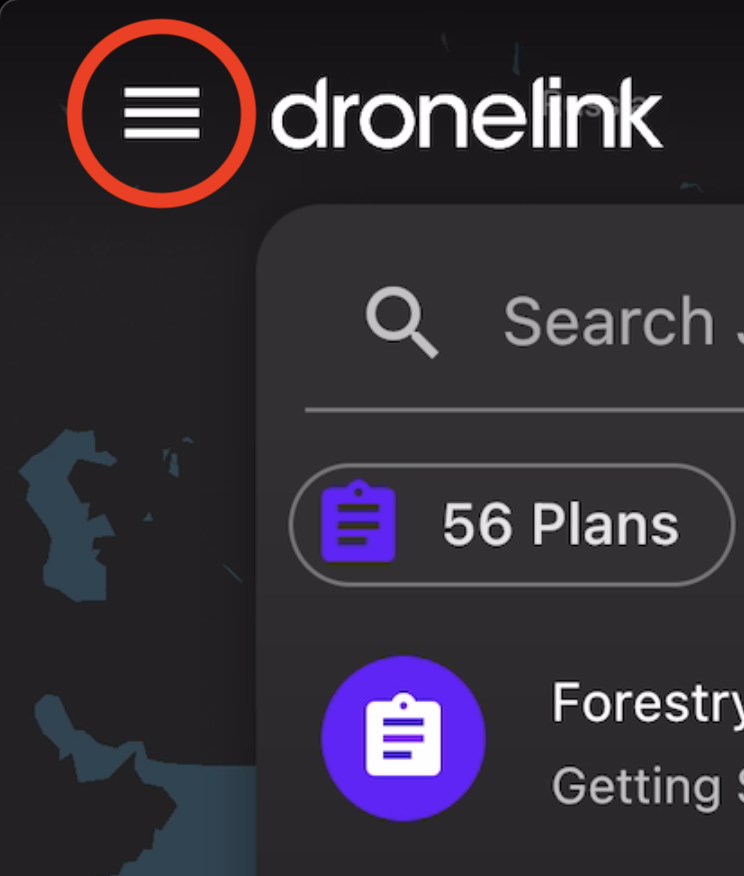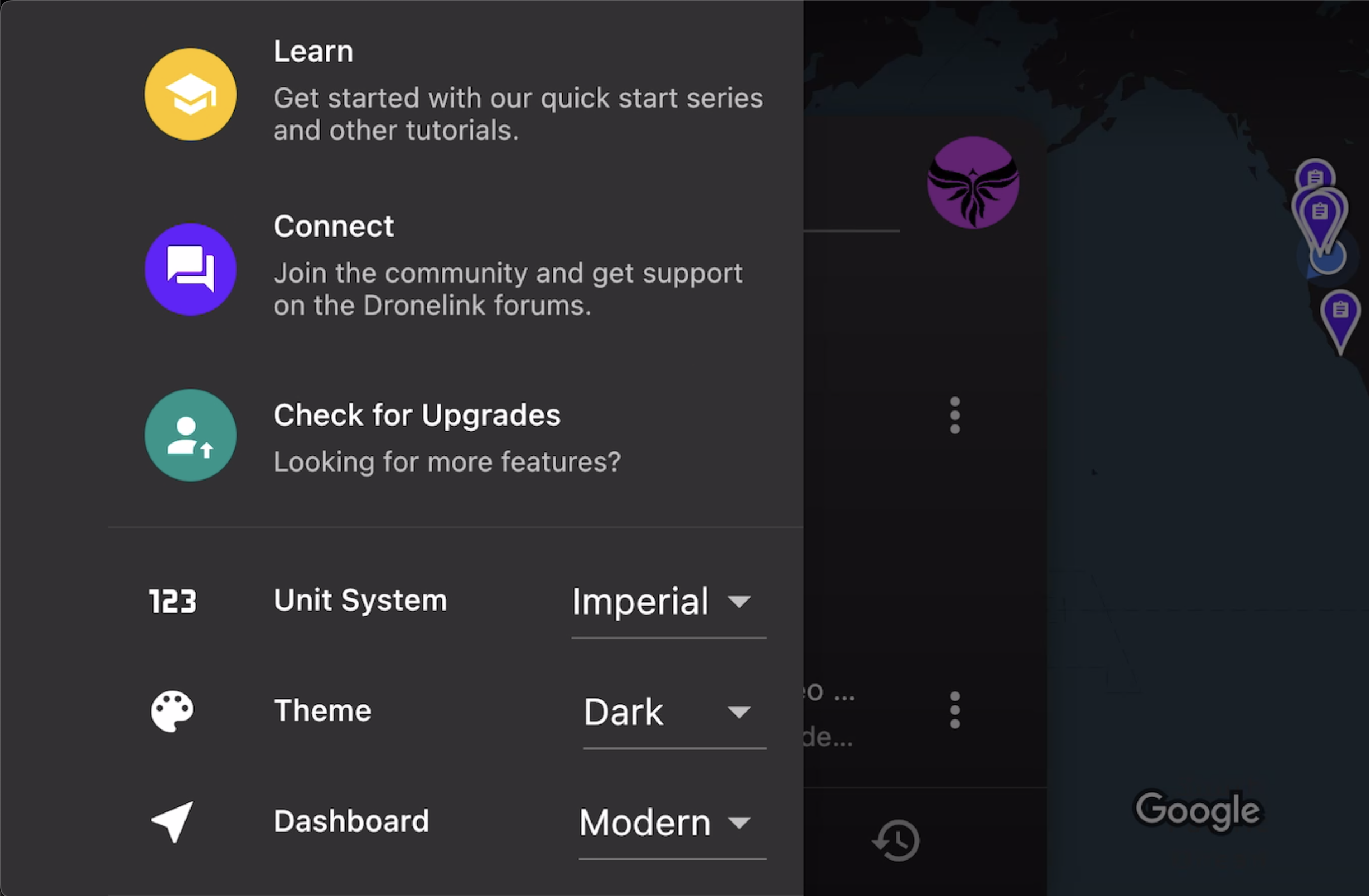 Create New Missions
Select Create to create new missions using the Mission Planner.
Learn more about Creating New Missions with the Mission Planner on Mobile.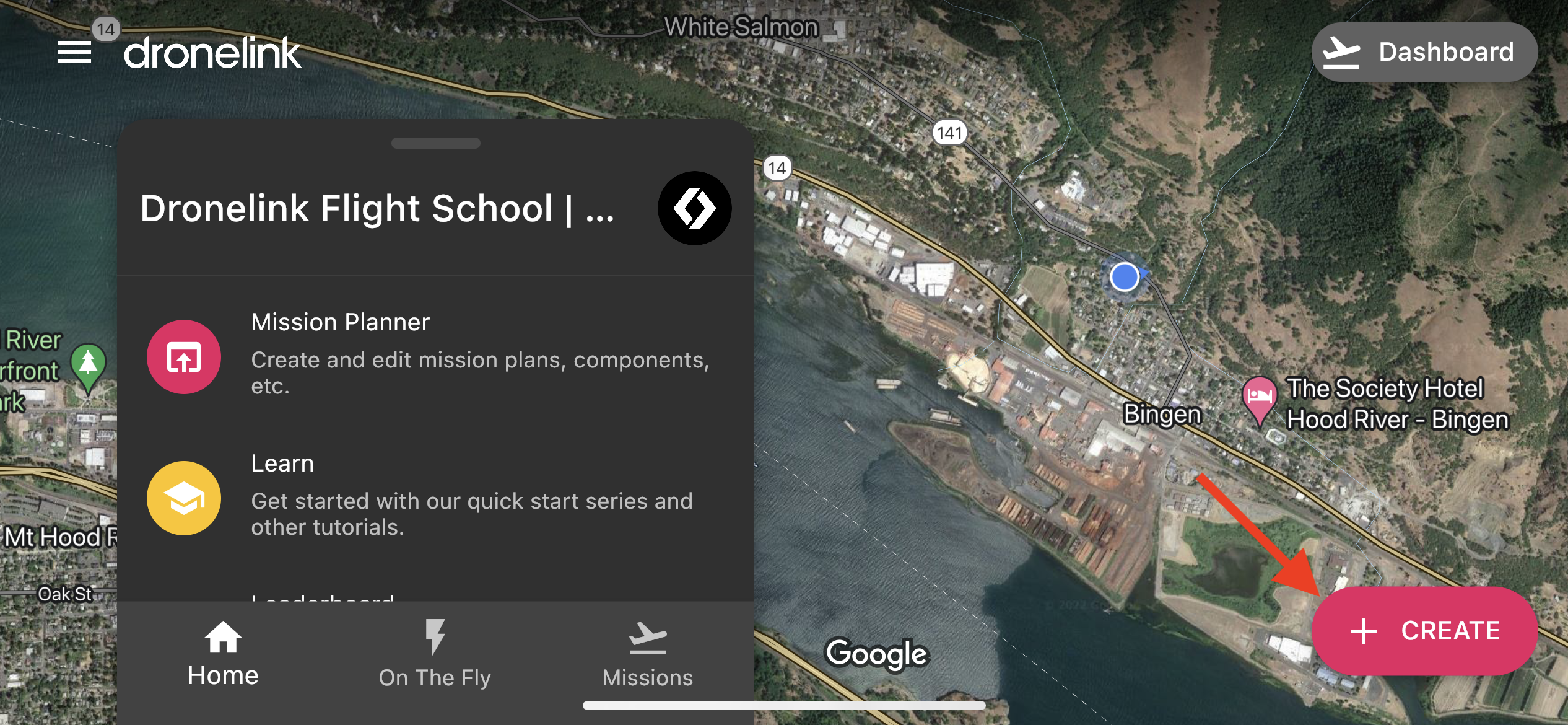 Switch Accounts or Logout
If you have multiple accounts, or need to logout, select the circle icon next to "Search Your Account Name." This will show a logo if you have set one.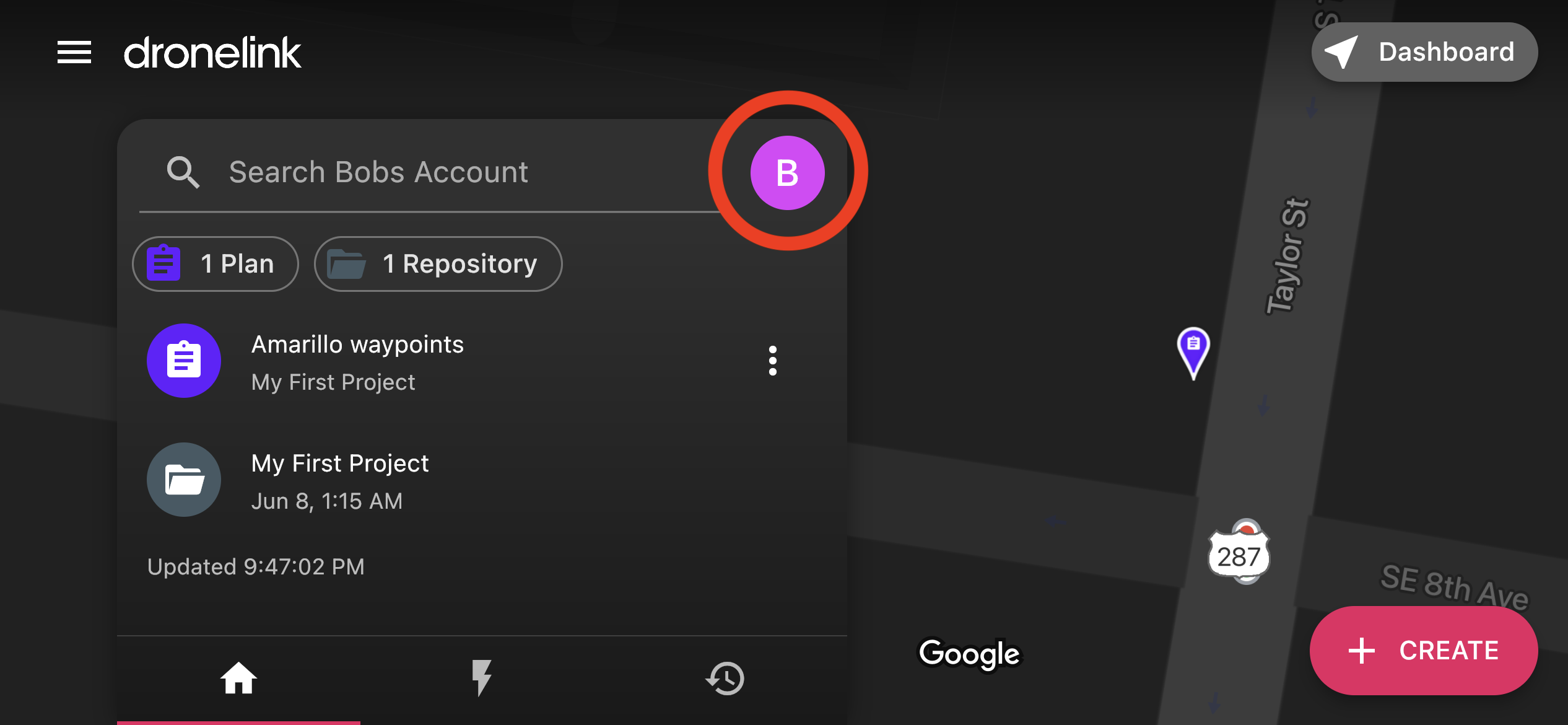 Select the account to switch to.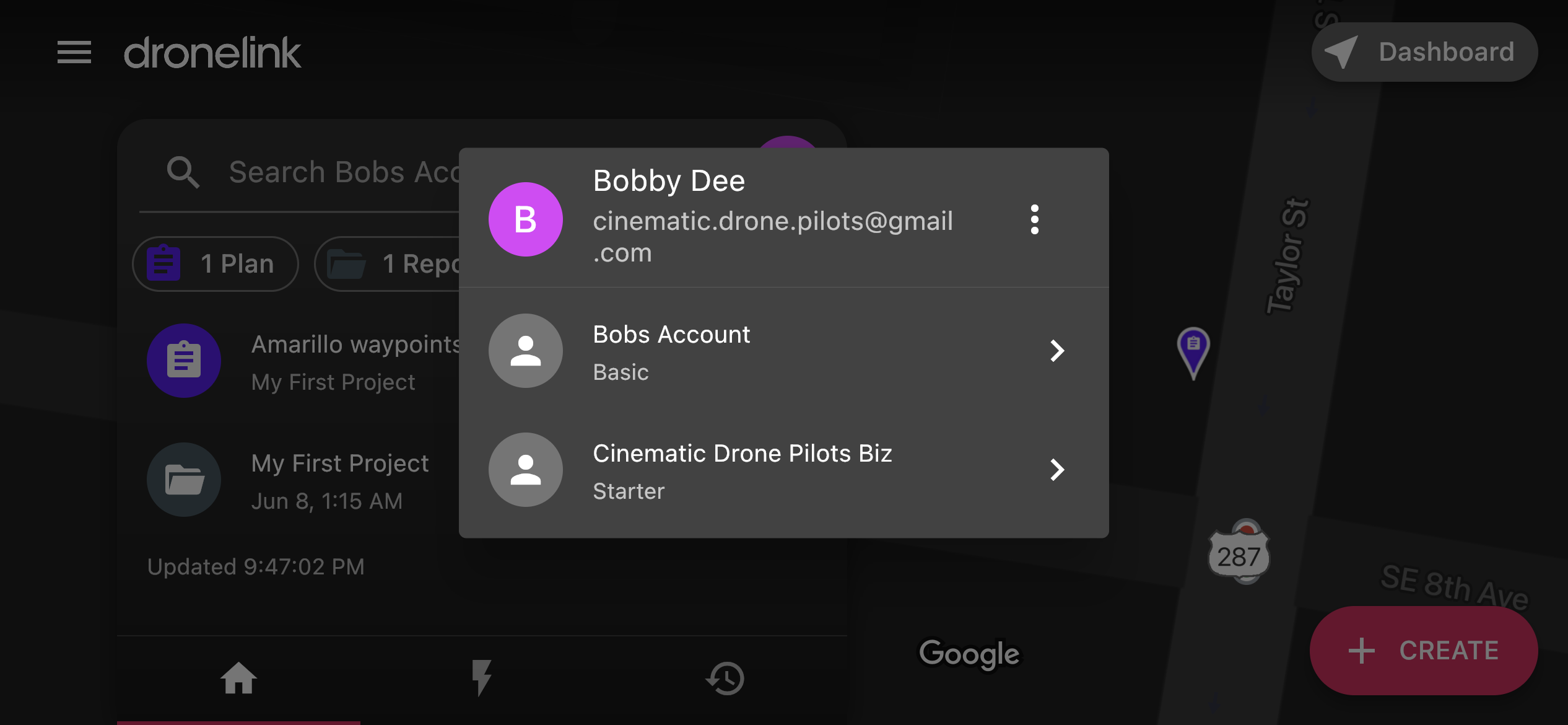 Or select the ... button to logout.