Dronelink has 2 categories of pricing plans; for Hobbyists (fun, recreational, or educational use) and Business (paid or commercial use).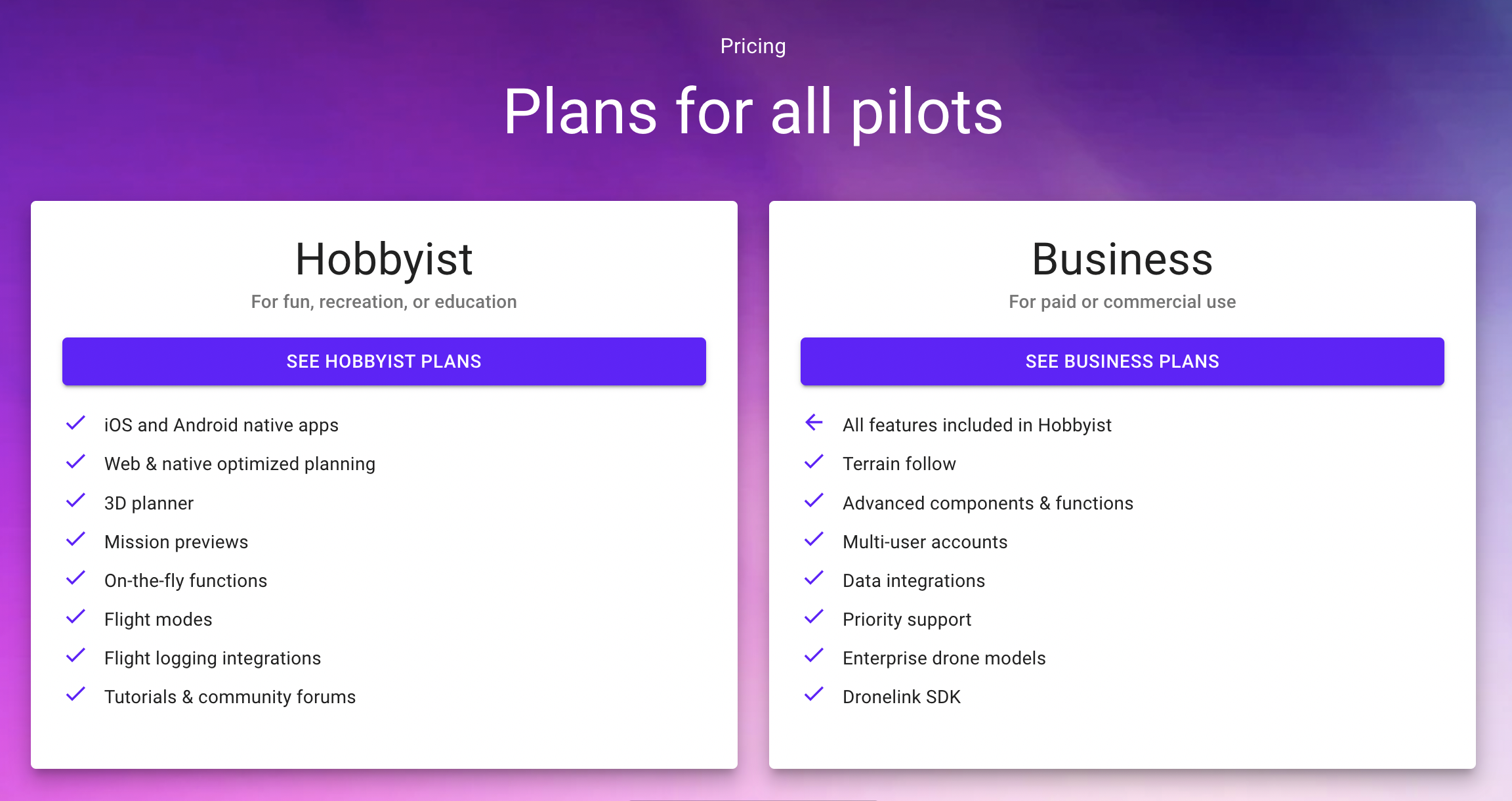 What is the difference?
Beyond pricing, and business level plans including more features and supported drones; the main difference is what the account type is permitted to be used for, based on the license agreement.
A Hobbyist account cannot be used for paid commercial use, whereas a Business plan can.
A Hobbyist plan being used for commercial (paid) use would be a violation of the license agreement with Dronelink and can be subject to corrective action, such as a suspension of the Dronelink account.
Please respect our license agreement and if you begin to use Dronelink commercially for business, subscribe to a Business plan. You can have a Hobbyist and Business plan associated with 1 user profile and easily switch between the 2 plan types.