Unlock oblique camera angles and grid patterns with Advanced Mapping plans.
These mapping features are useful for 3D modeling use cases. Set the gimbal pitch to non-NADIR camera angles to better capture the facades of buildings.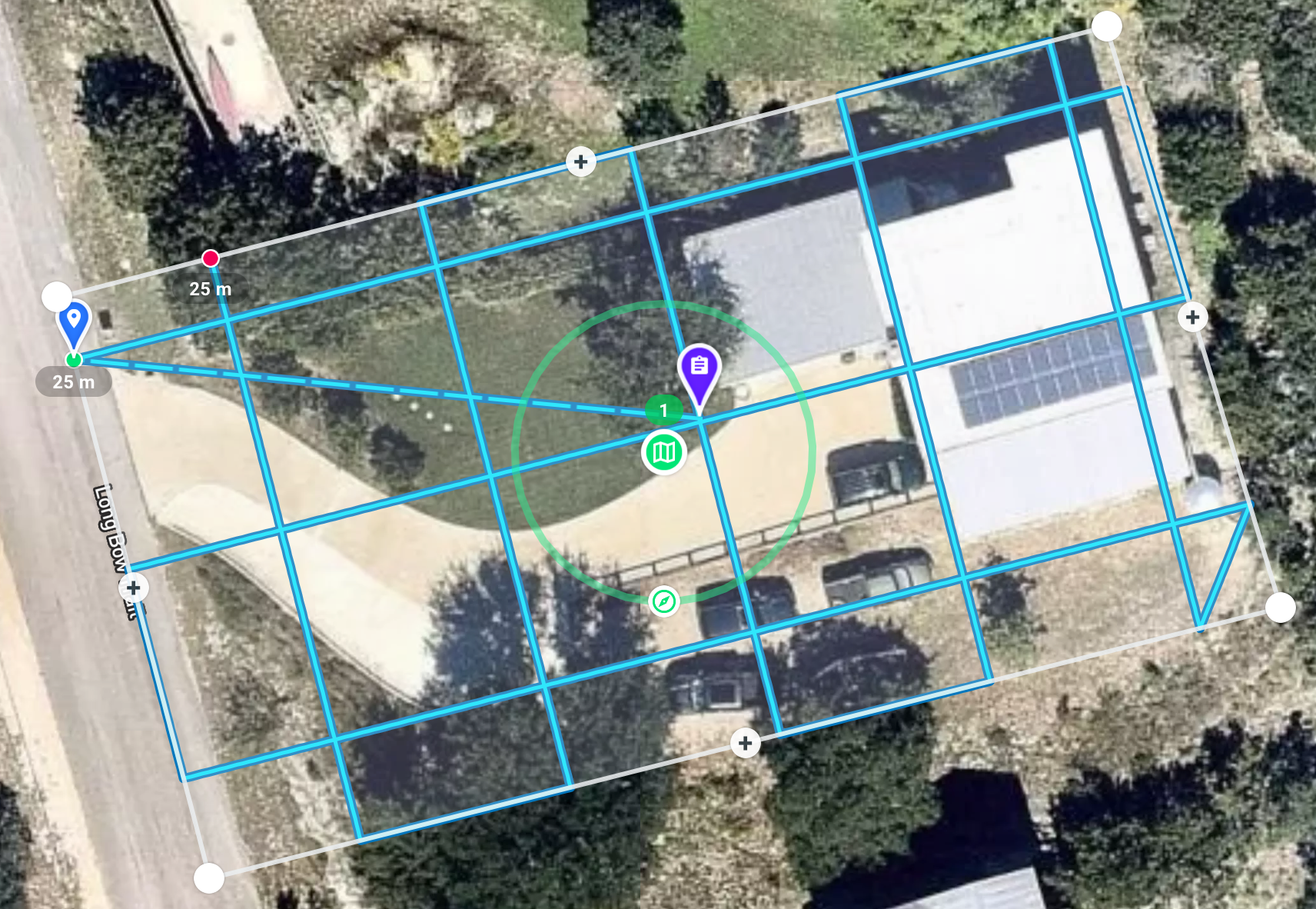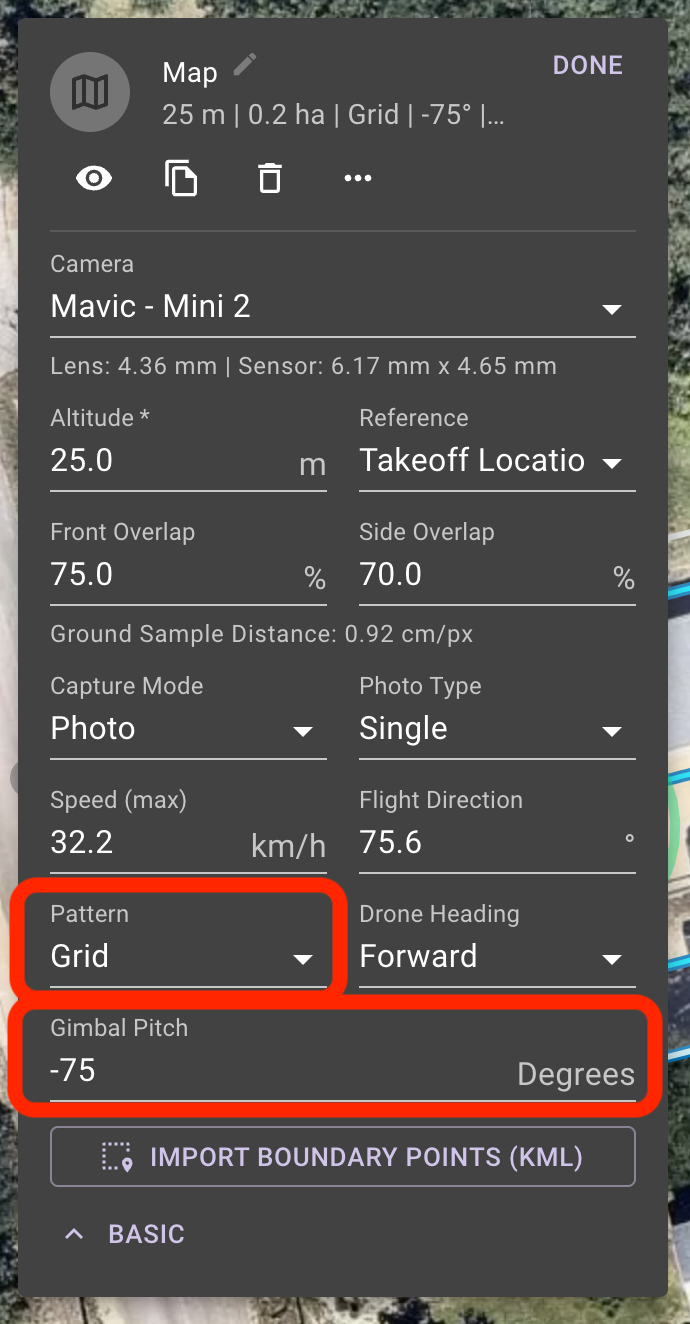 Not all plans include this feature. Check the pricing comparison page to see which plans include specific features.
Set Grid Pattern and Gimbal Pitch
Expand the Map Advanced Settings to change the flight plan to fly a grid pattern, and set an oblique camera pitch.