The orbit component at its simplest flies a circle around a point of interest; although it is possible to configure the orbit component to fly a changing radius spiral from a one altitude to another.
Step 1 - Add a Orbit from the Create Menu, or New Component Menu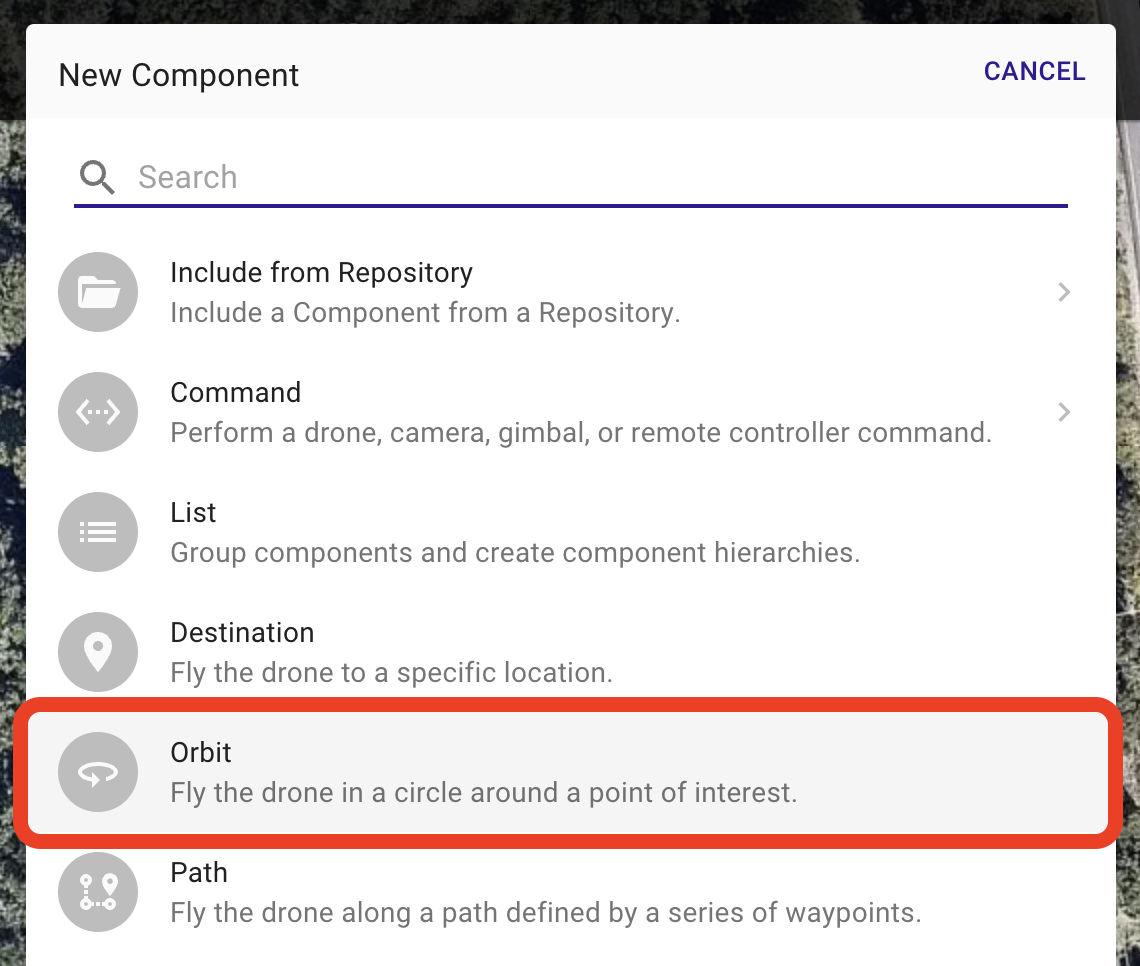 Step 2 - Select the Center Point
You can adjust this later by dragging the component or inputing a specific GPS coordinates.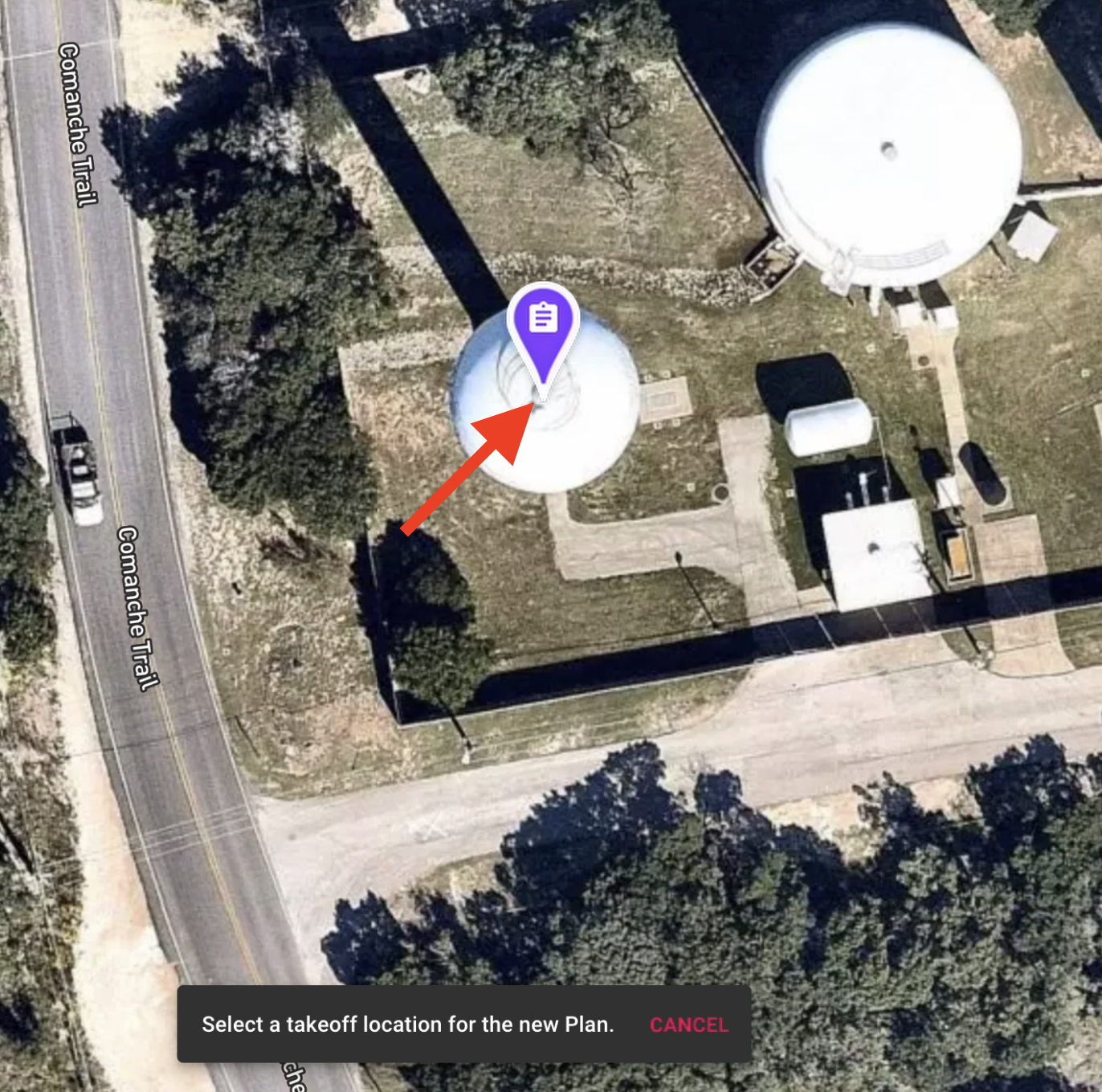 Step 3 - Configure Basic Settings
Adjust altitude, radius, flight direction, speed, and data to be captured.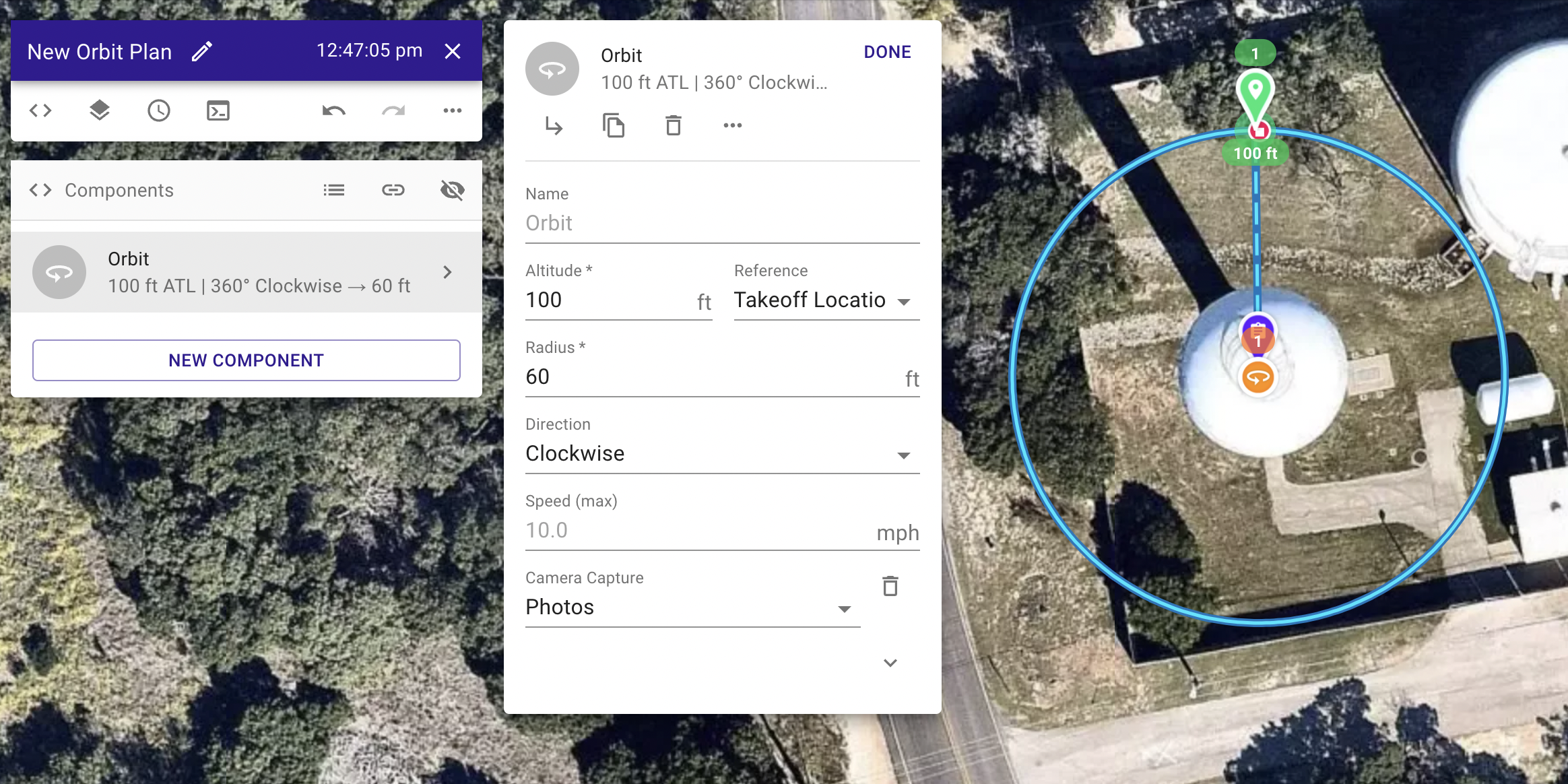 Step 4 - Configure Advanced Settings
Expand the advanced settings to access more options.
Starting and Final Altitude
Select Add Final Altitude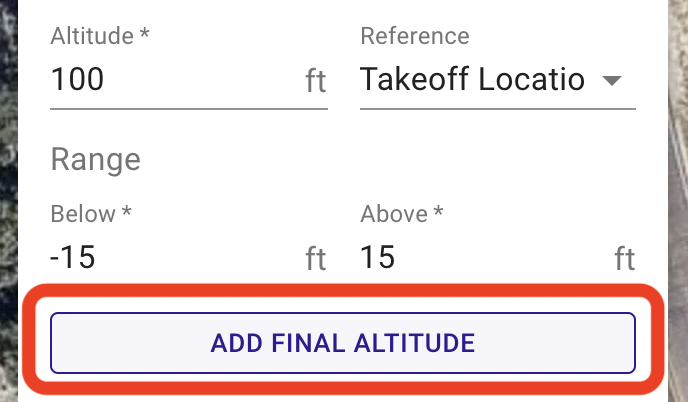 Set Starting and Final Altitudes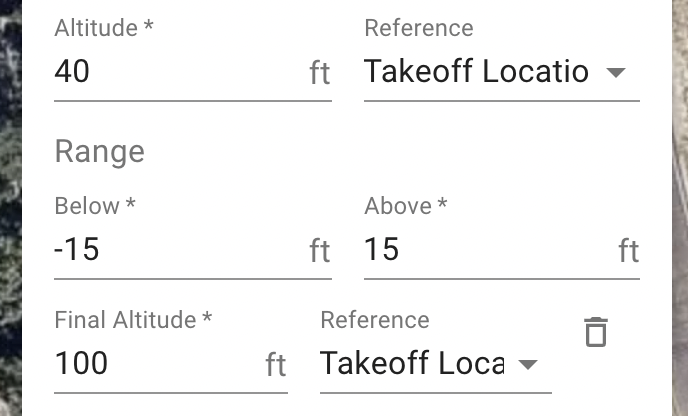 Starting and Final Radius
Select Add Final Radius

Set Starting and Final Radius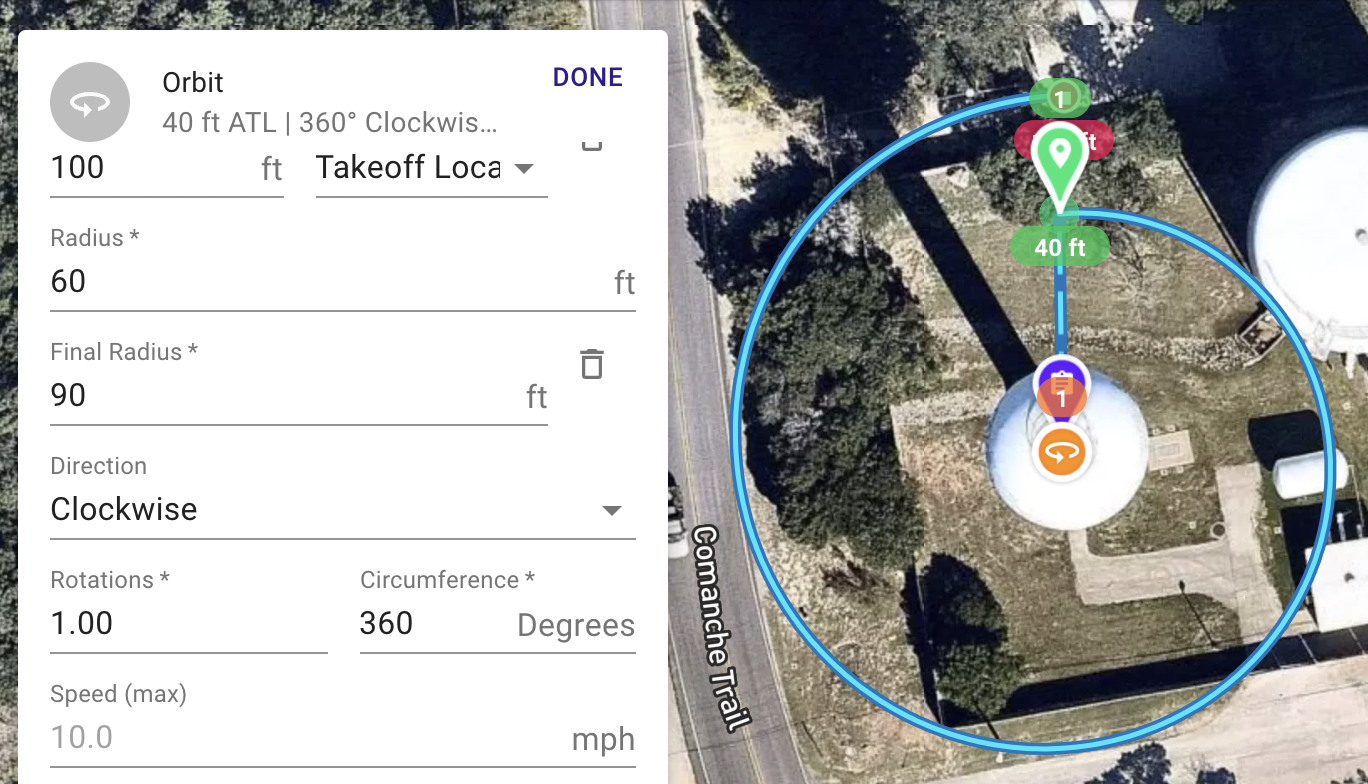 Multiple Rotations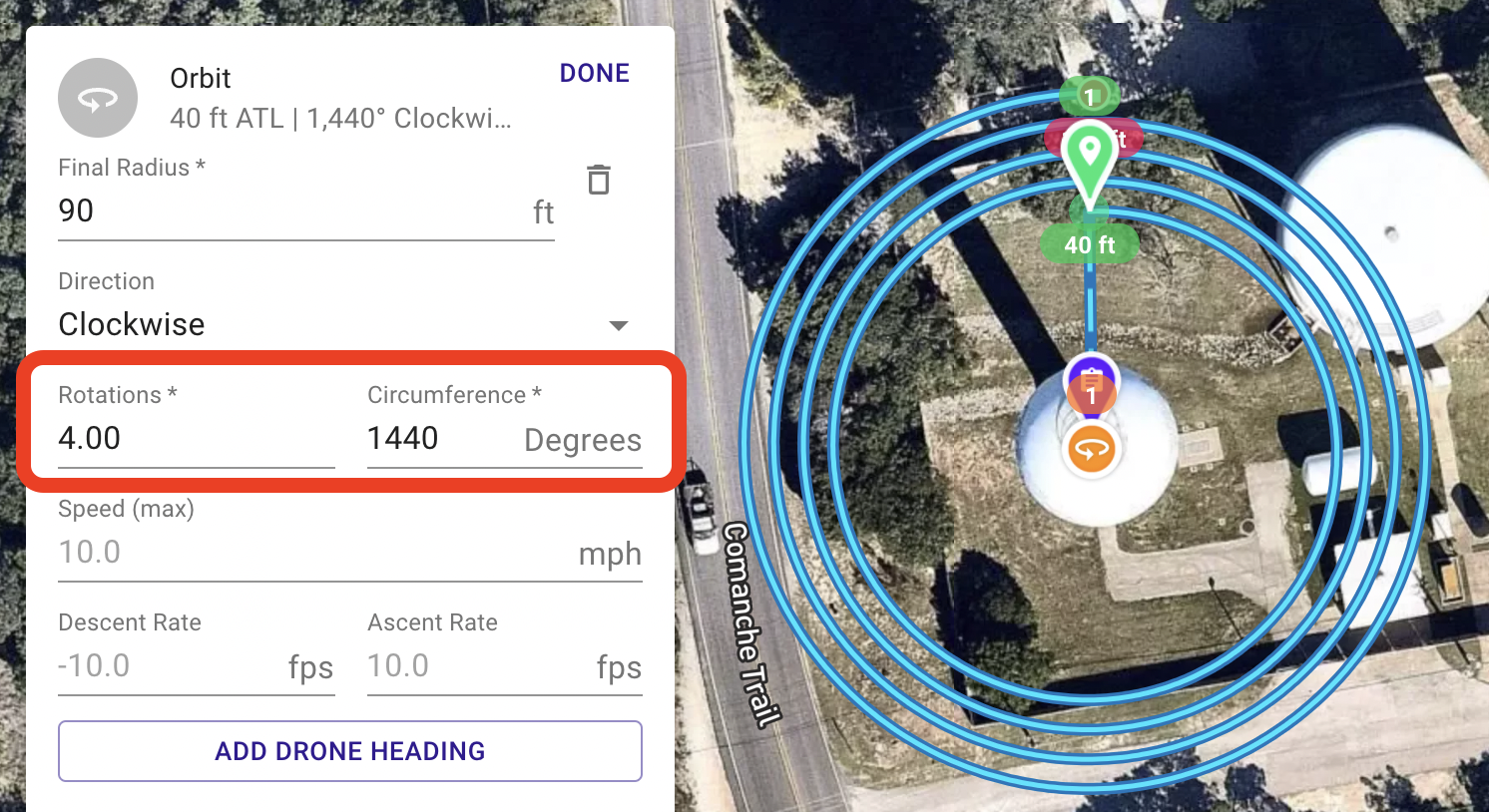 Gimbal Pitch
Set a different gimbal pitch by selecting Add Gimbal Orientation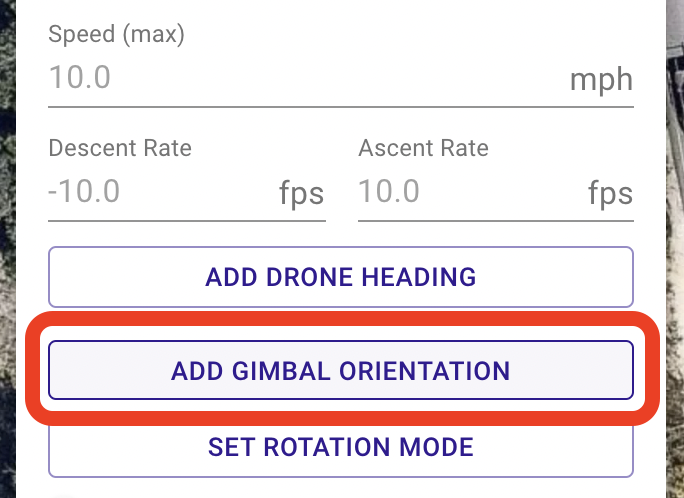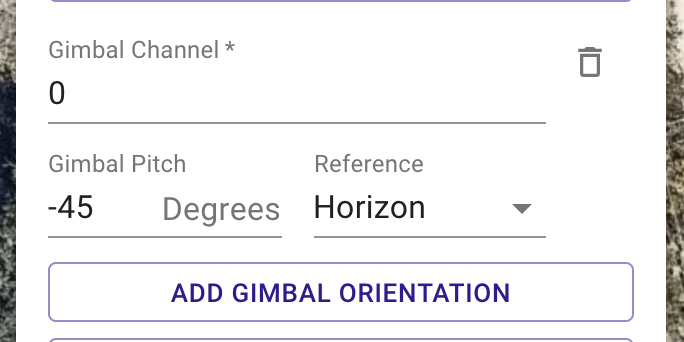 For multiple payloads, you can add a second gimbal orientation with a different pitch.
Exact Center Coordinates
Input the exact center coordinates to place the orbit in a specific location. Consider using Adaptive Flight Offsets in the field for better mission alignment.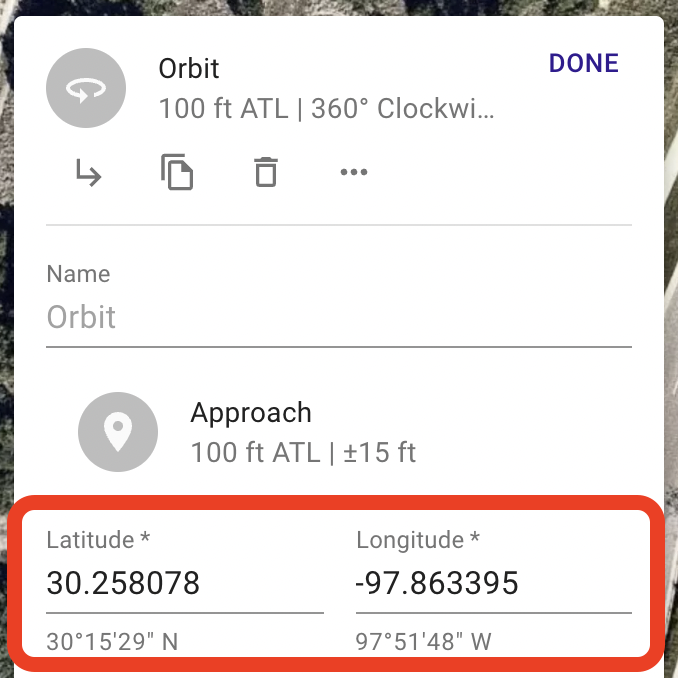 Example 3D Preview of a Advanced Orbit