Choose between several map tracking options, including Follow and Follow North, that keep the drone centered. Change options during flight, or configure a default for your mission plans.
Current Map Tracking Options:
Basic (None): Does not follow drone, allows zooming, default setting
Follow: Keeps drone centered and follow path, shows compass, no zooming
Follow North: Keeps drone centered relative to North, no zooming
Changing in Mobile App
Step 1 - Access Map Options from Gear Icon on Map Preview
In the mobile app, when running a mission, select the gear icon.
Step 2 - Select From Map Options
Follow options keep the drone centered, but do not allow zooming.

Follow (North Up)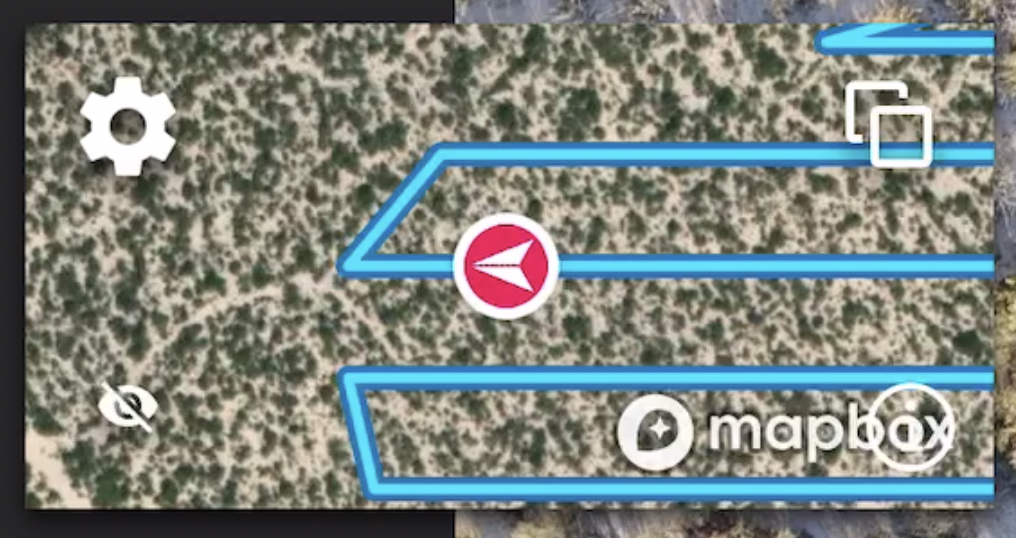 S Drone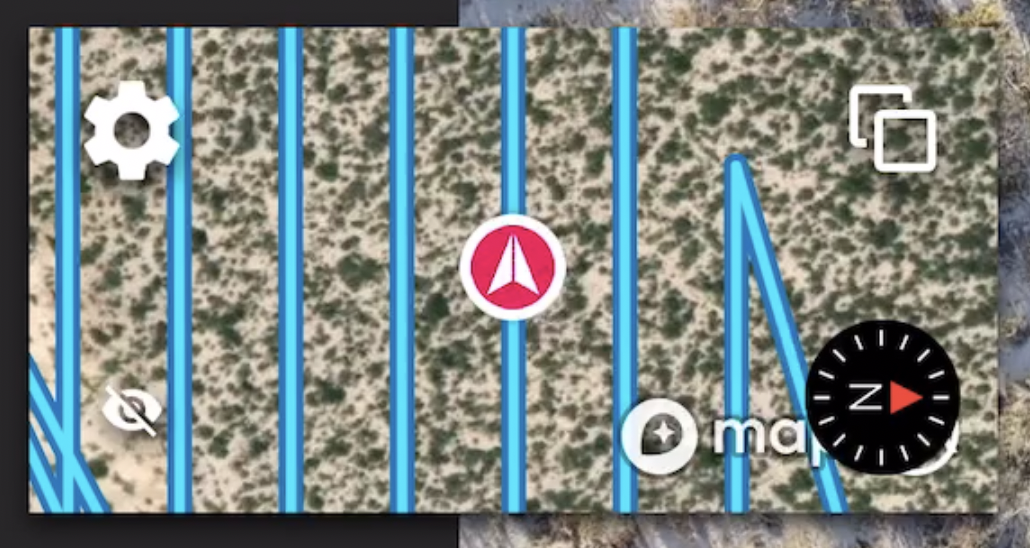 Configure Default in Plan Settings
It is possible to configure a default setting to be used in the Plan Settings
Step 1 - Open Advanced Plan Settings
Step 2 - Select Add User Interface Settings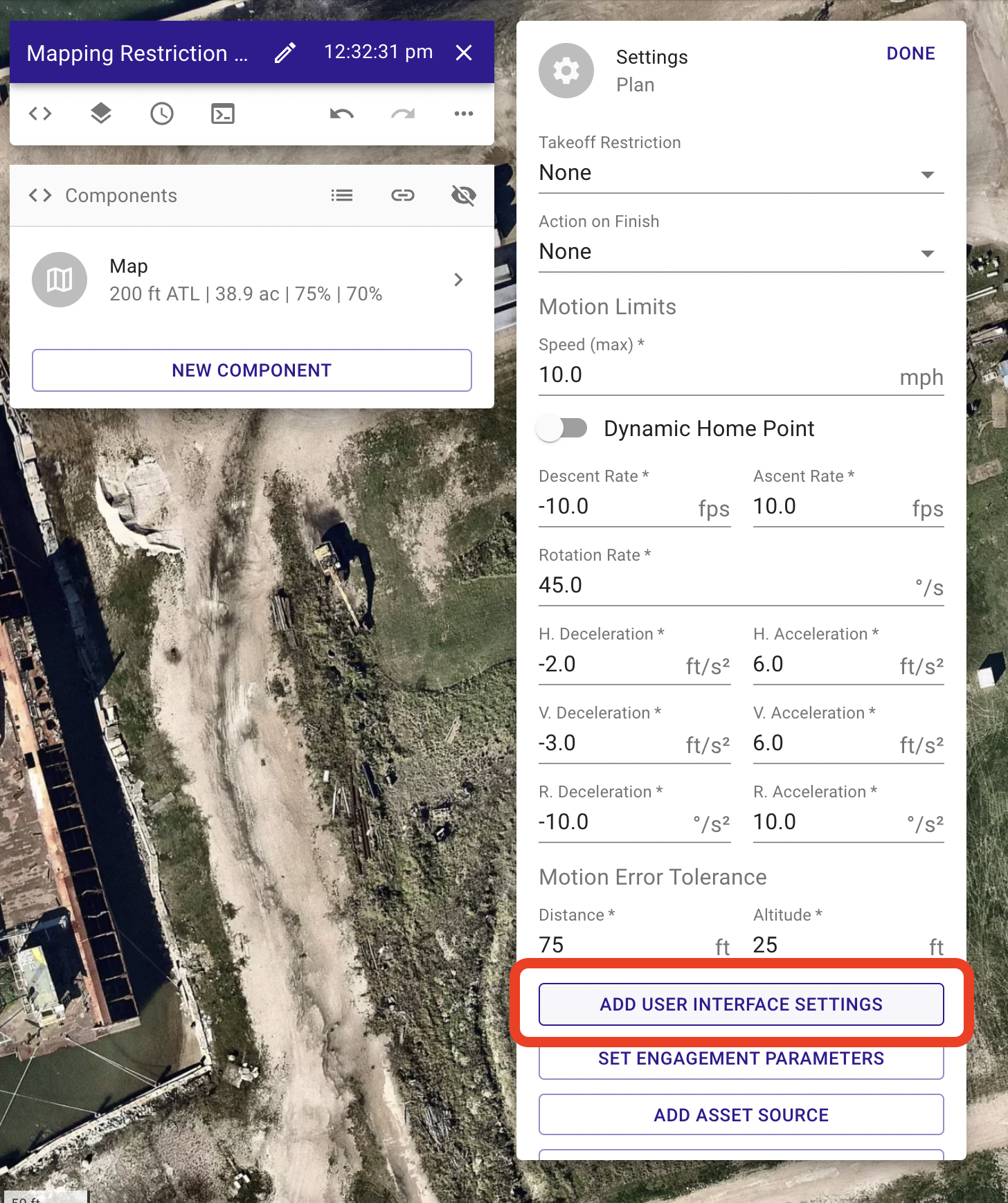 Step 3 - Set the Default Map Tracking Option