For drones that have multiple payloads, or an FPV camera, a secondary camera feed becomes available in a PIP on the bottom right with settings to configure the Camera Feed Options we cover in more detail below.
The camera feed source is displayed below the video preview for each camera feed.
DJI prioritizes the primary video feed over the secondary if the downlink connection is weak.
The Classic Flight Dashboard is required. Learn how to switch to the Classic Dashboard.
Switch the Primary and Secondary Camera Feed
To switch the primary camera feed to the secondary camera feed, select the following icon. The camera feed source will update to show which camera feed is now primary.
Camera Feed Options
Select the gear icon in the secondary camera feed preview to edit the camera feed options. The list displays the available options, depending on what payloads are connected.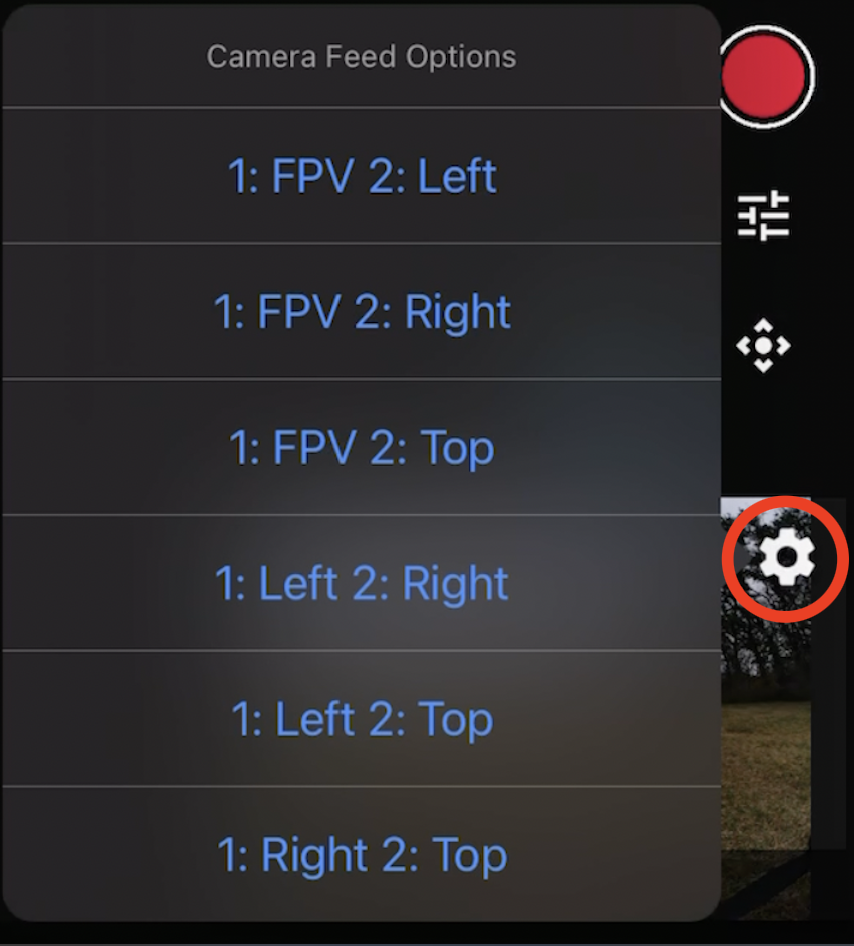 This is how to read the various camera feed options:
1: FPV 2: Left

Primary video feed is the FPV camera
Secondary video feed is the left payload on a dual payload drone

1: Left 2: Right

Primary video feed is the left payload
Secondary video feed is the right payload
Camera Controls and Indicators Control the Primary Camera
If only 1 payload is connected to a multi payload drone, excluding an FPV camera, all the camera controls and indicators are linked to the primary camera.
Show / Hide Secondary Camera Feed
.