The Facade Component is useful for creating advanced flight plans around structures using oblique camera angles for inspection and reality modeling applications.
Apply various flight path strategies, such as vertical columns, stacked horizontal paths, orbits, and spirals. Use boundary points and altitudes to define the structure area. Configure horizontal and vertical overlaps, sample distance and capture settings.
Planning a Facade Mission
Step 1 - Add the Facade Component to Your Plan
Scroll down the New Component List or search for Facade and select to add the Component

Place the blue pin where you want to begin mission planning with the Facade Component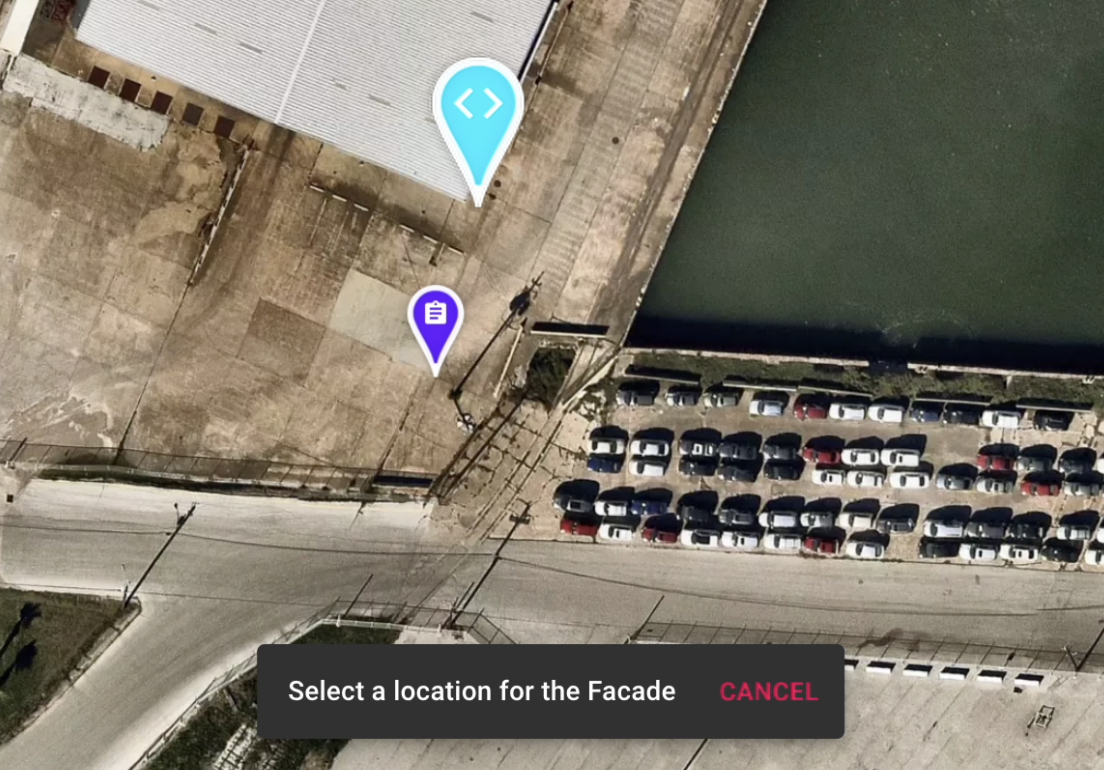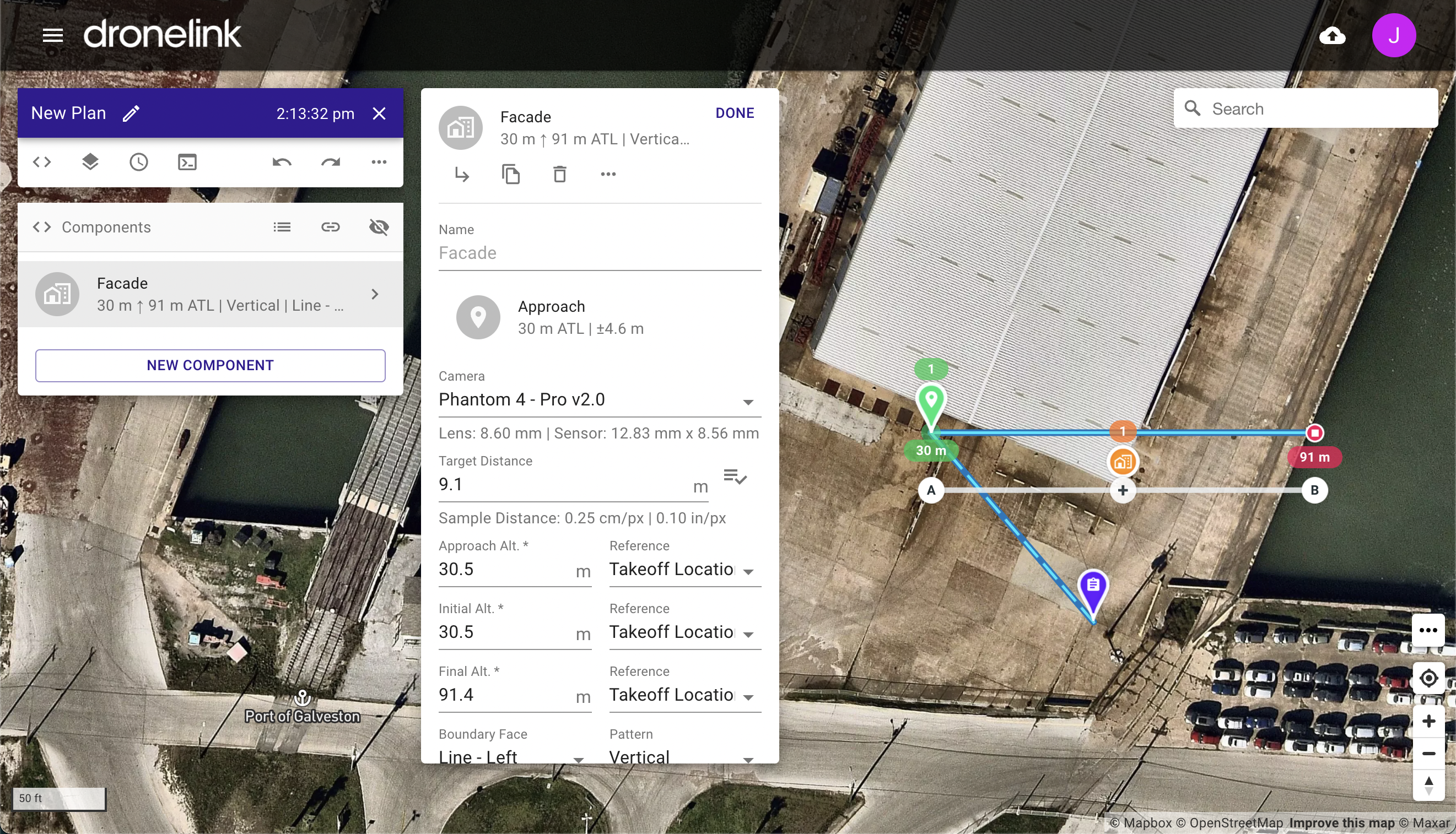 Step 2 - Set Boundary Face Strategy
The boundary face setting controls how you will define the structure using boundary points. The default option uses the Line boundary face with the flight path on the left side.
You can edit the boundary face strategy to circle or spiral in order to plan around tower structures.
We'll change the path to lie on the right side in this example, see how the path is now below the boundary points: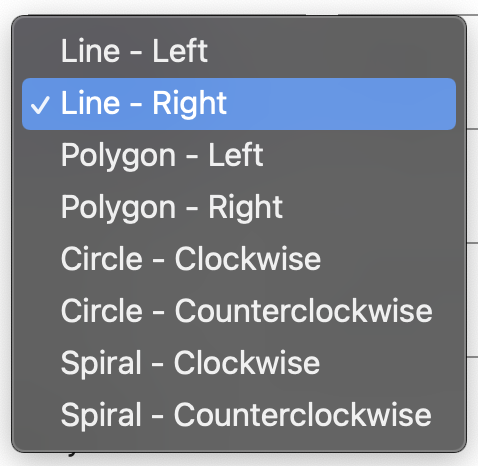 Step 3 - Adjust Boundary Points
Let's add an additional boundary point and align them to follow the edge of the building.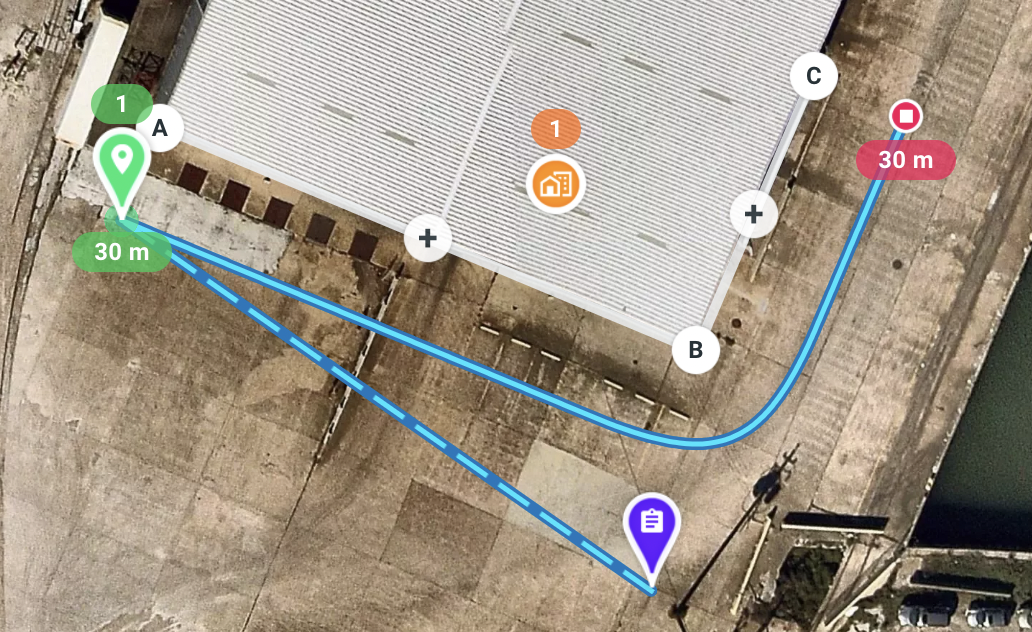 Tip - Open 3D Preview During Planning with Simulated Drone Feature
When mission planning using Facades, its helpful to have the 3D mission preview open to visualize the path changing in real-time. Right-click on the map and select Simulated Drone.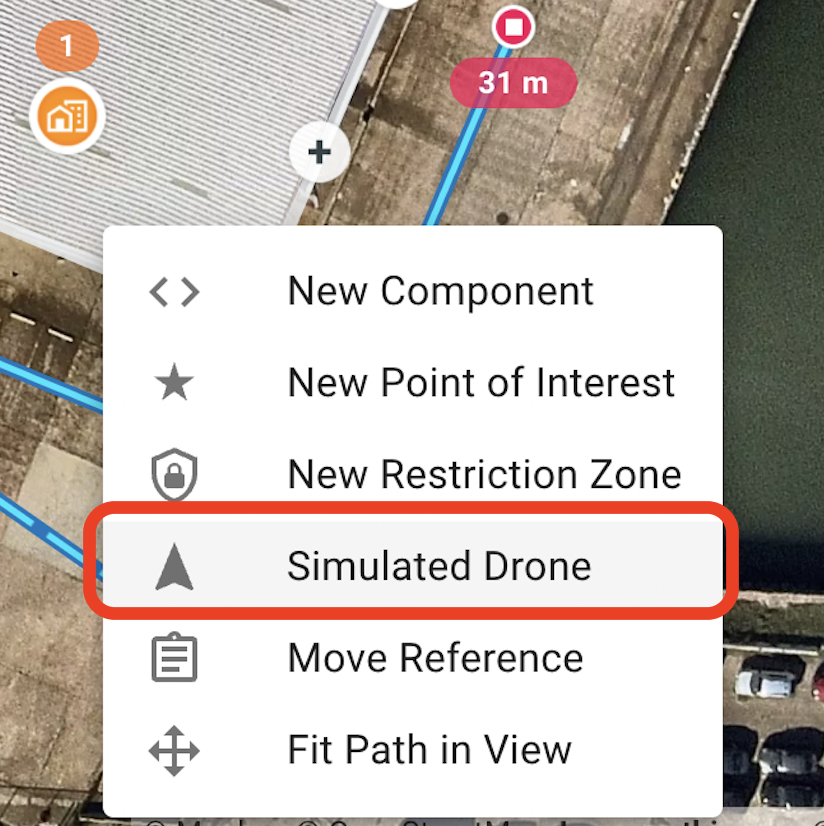 Position the simulated drone to show the flight path as seen below.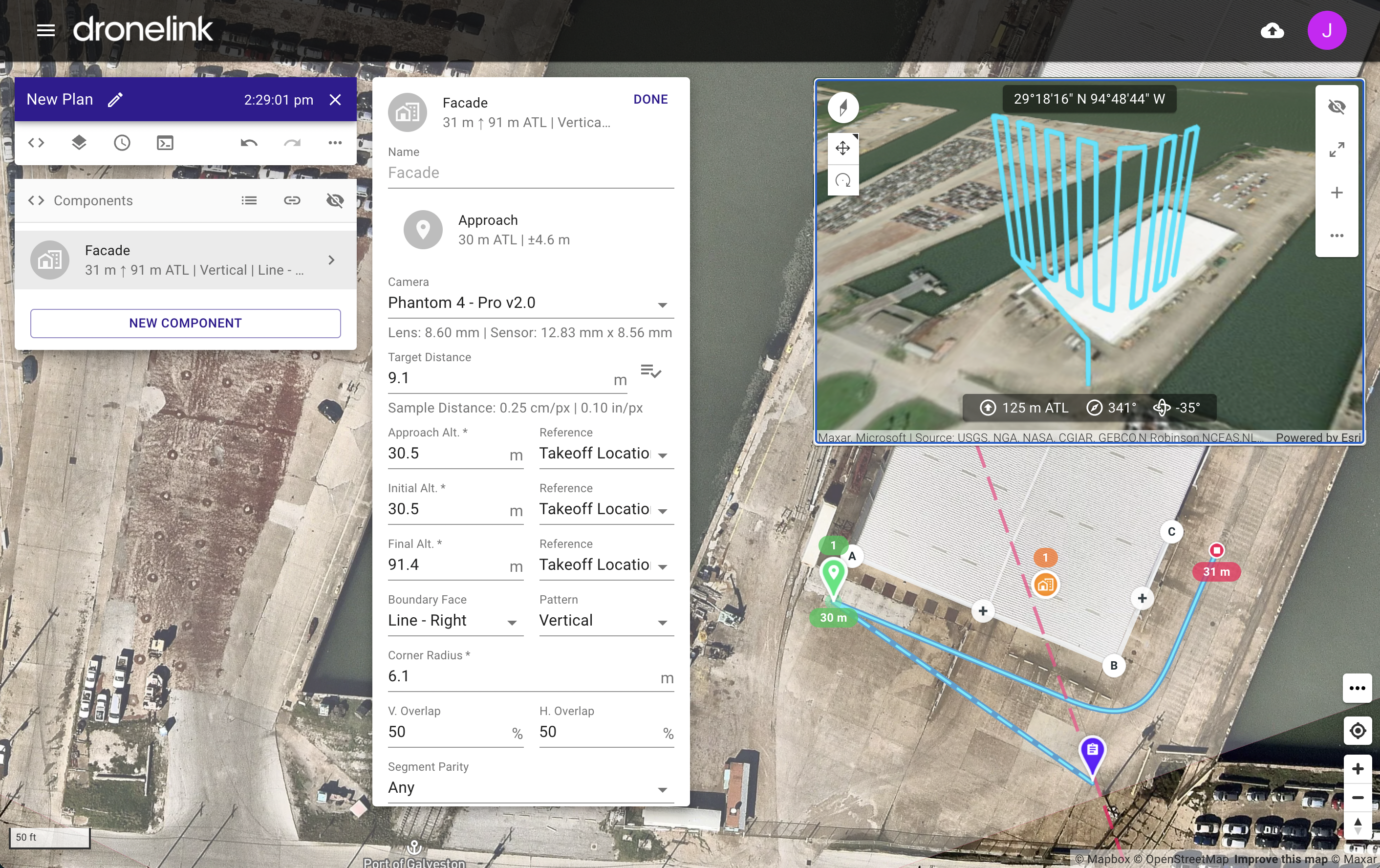 Step 4 - Edit Altitudes
Set the approach, initial and final altitudes, see the smaller vertical columns starting at a lower altitude.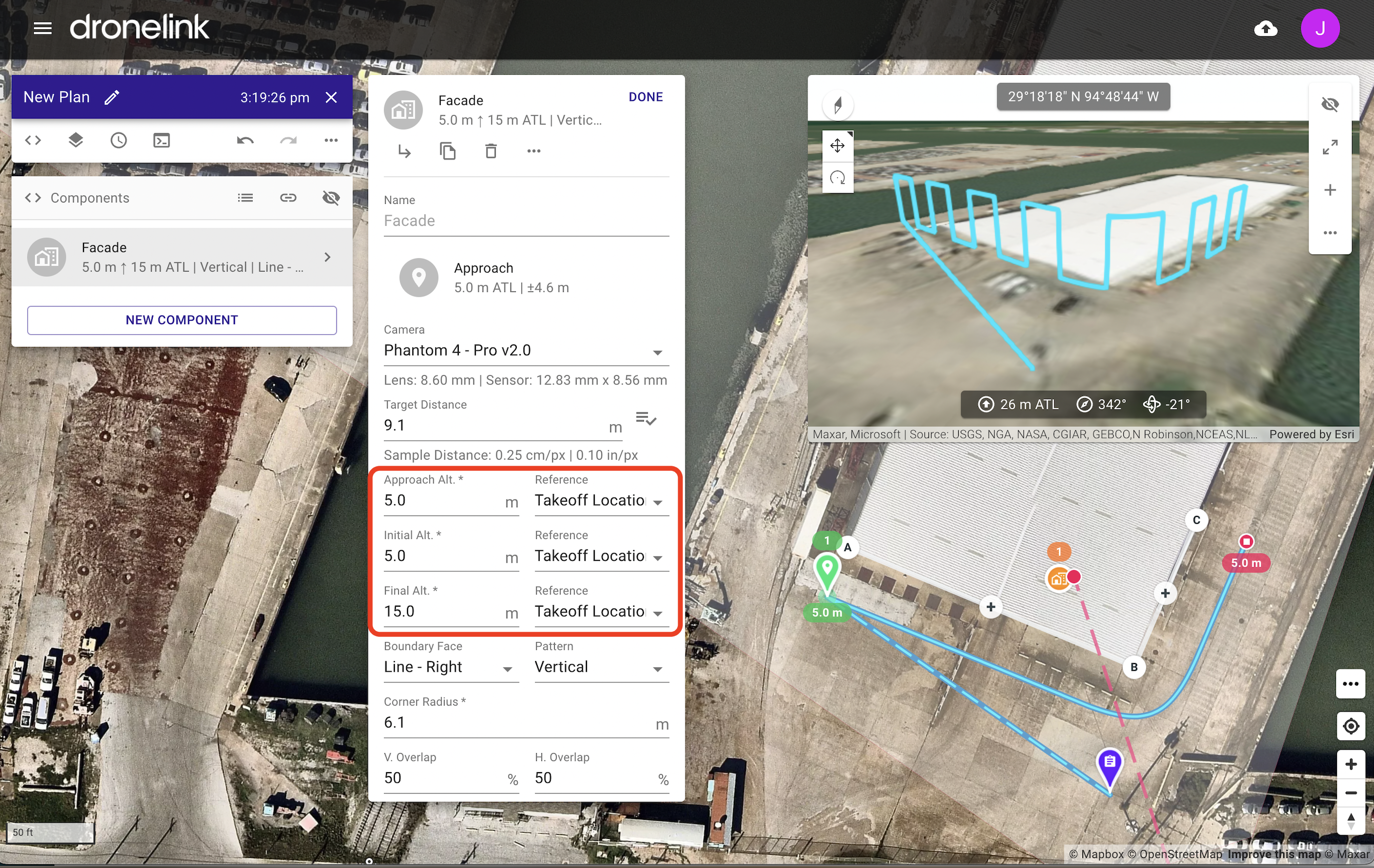 Step 5 - Select Pattern
Choose between Vertical and Horizontal flight patterns. See the 3D preview change.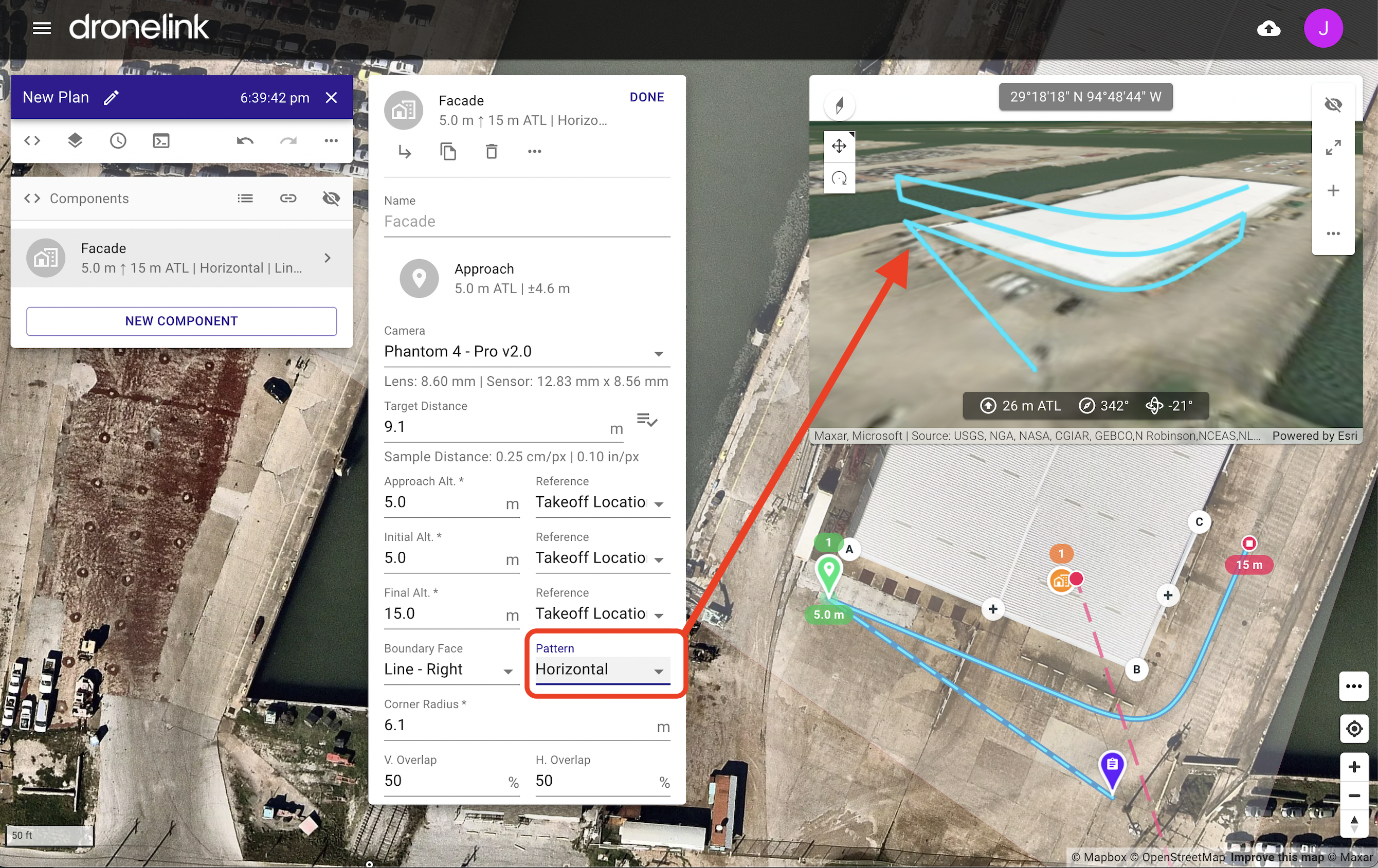 Step 6 - Set Target Distance
Set the drone distance away from the boundary to achieve a specific sample distance, which is calculated based on the drone camera sensor size.

Step 7 - Set Horizontal and Vertical Overlap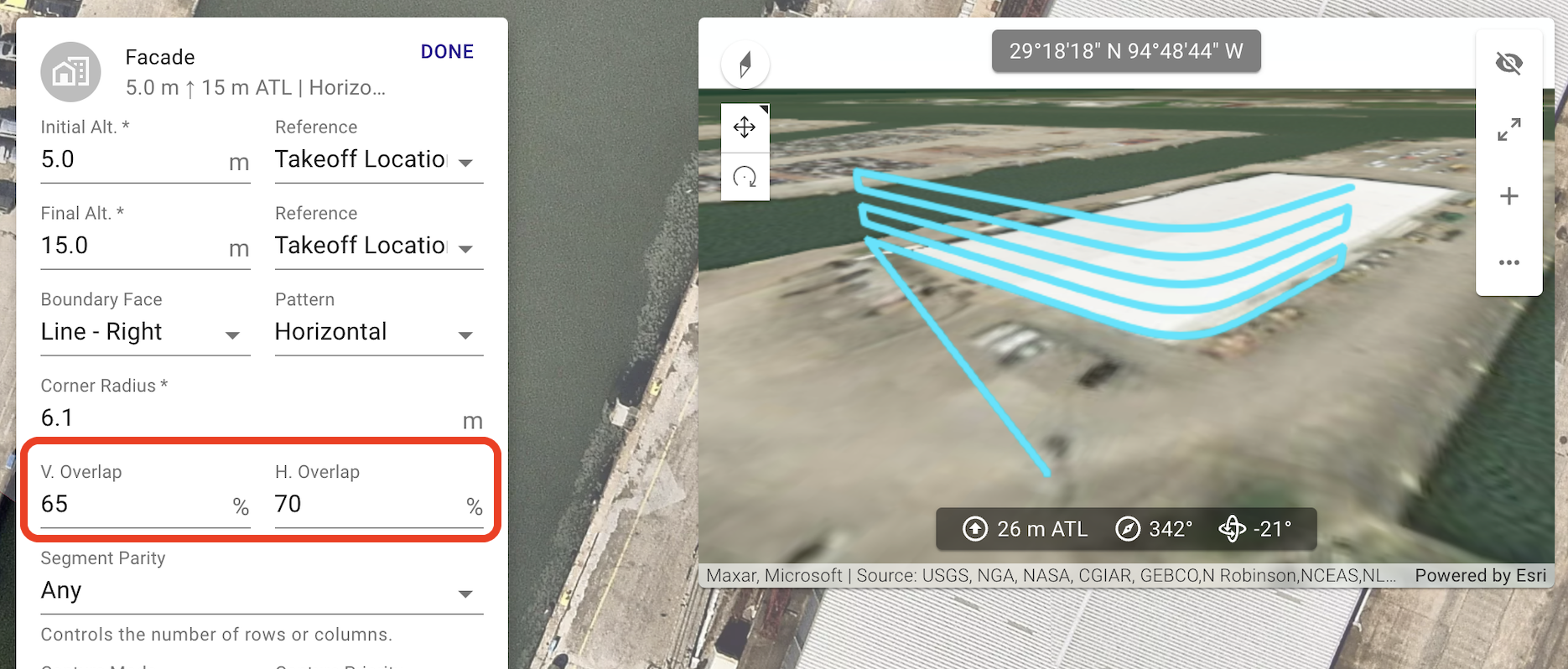 Step 8 - Set Camera Angle
Set the desired camera angle. If multiple camera angles are required, add additional duplicate Facade Components.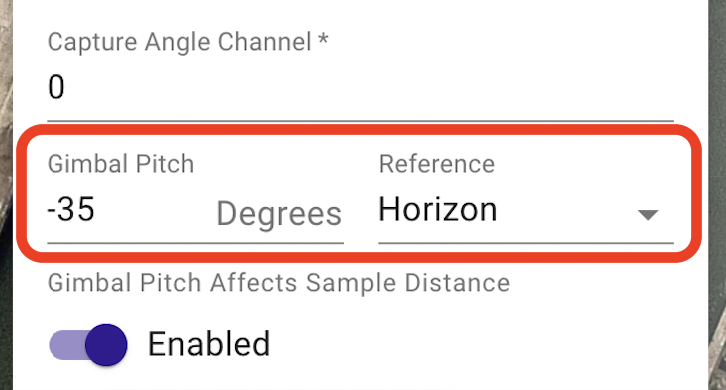 Step 9 - Set Camera, Flight Speed and Other Settings
Control camera settings, such as the camera mode and data type, distance vs time capture priority, capture interval focus mode.
Slow or speed up the flight horizontal, ascent and decent speeds
Set Boundary Point Corner Radius.
Step 10 - Preview Mission
Check the 3D Mission Preview, Mission Estimate and Facade Parameters to understand the expected image spacing and image count.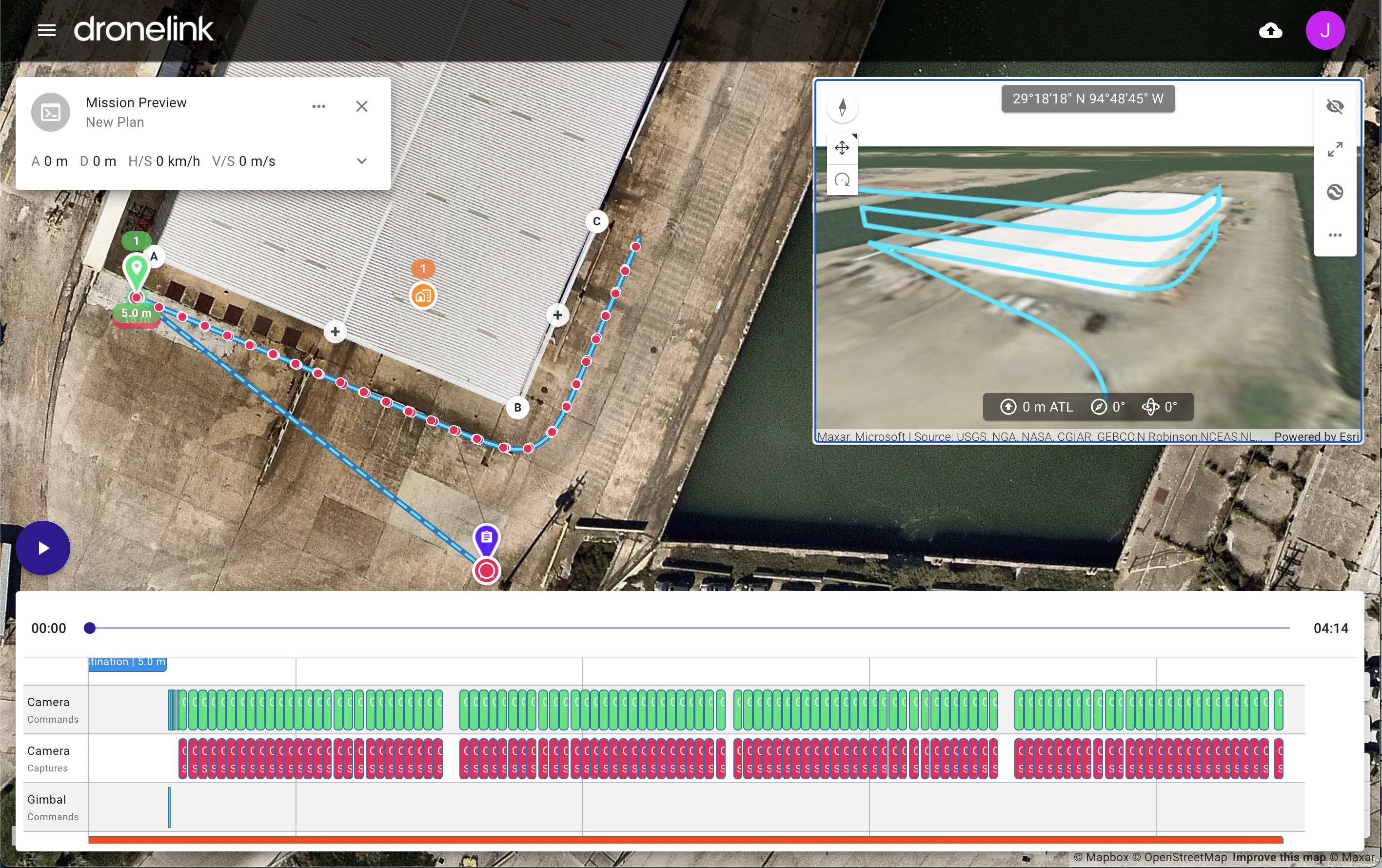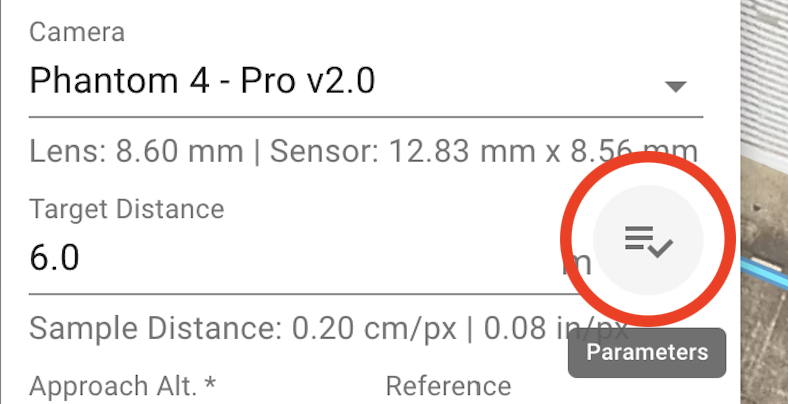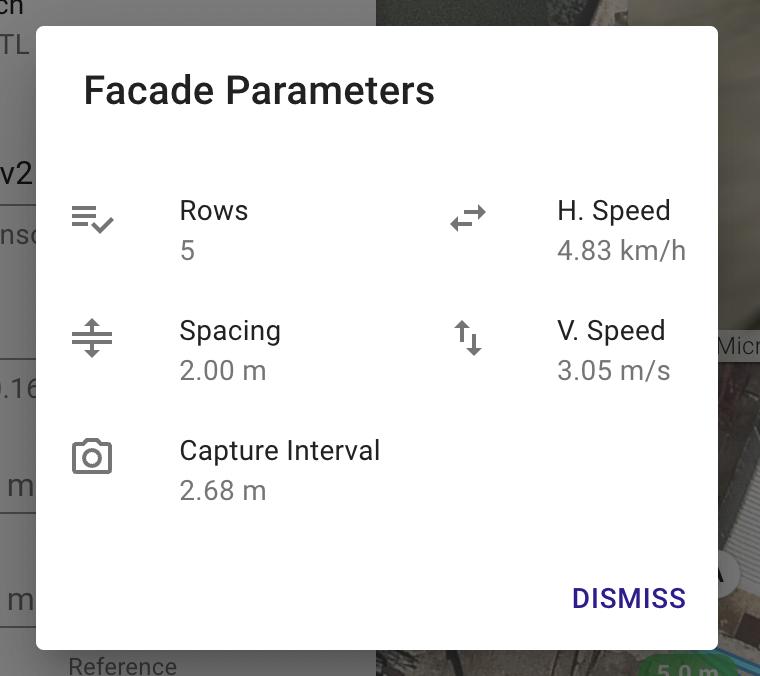 Circle Facade Missions
The Circle Facade Boundary face setting requires using the boundary points to mark the center of the structure and outer radius. You can add another boundary point if you want to have a tapered mission.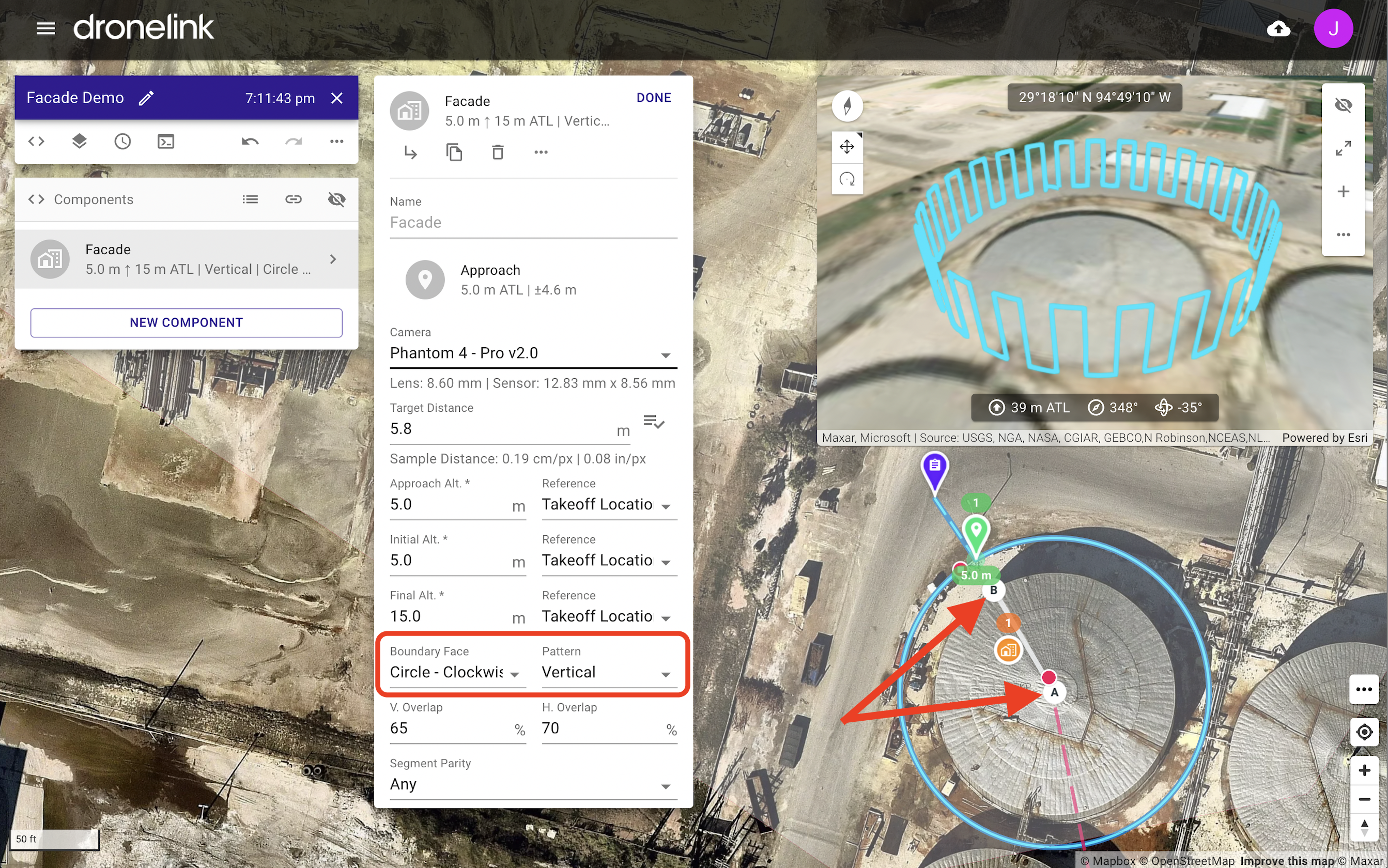 Spiral Facade Missions
The Spiral Facade Boundary face setting is the same as Circle. You can optionally taper the spiral by adding another boundary point as seen in this example.
Video Tutorials
Learn more by watching the following video tutorials: