The Quick Start Series covered many core concepts in Dronelink; however there is a lot more possible and there are plenty of additional resources for you to continue your learning journey. Below we share a few key resources:
We recommend you search through our YouTube channel for specific videos you may be interested in. This 101 Series covers foundational information about working in Dronelink and tutorials for various features.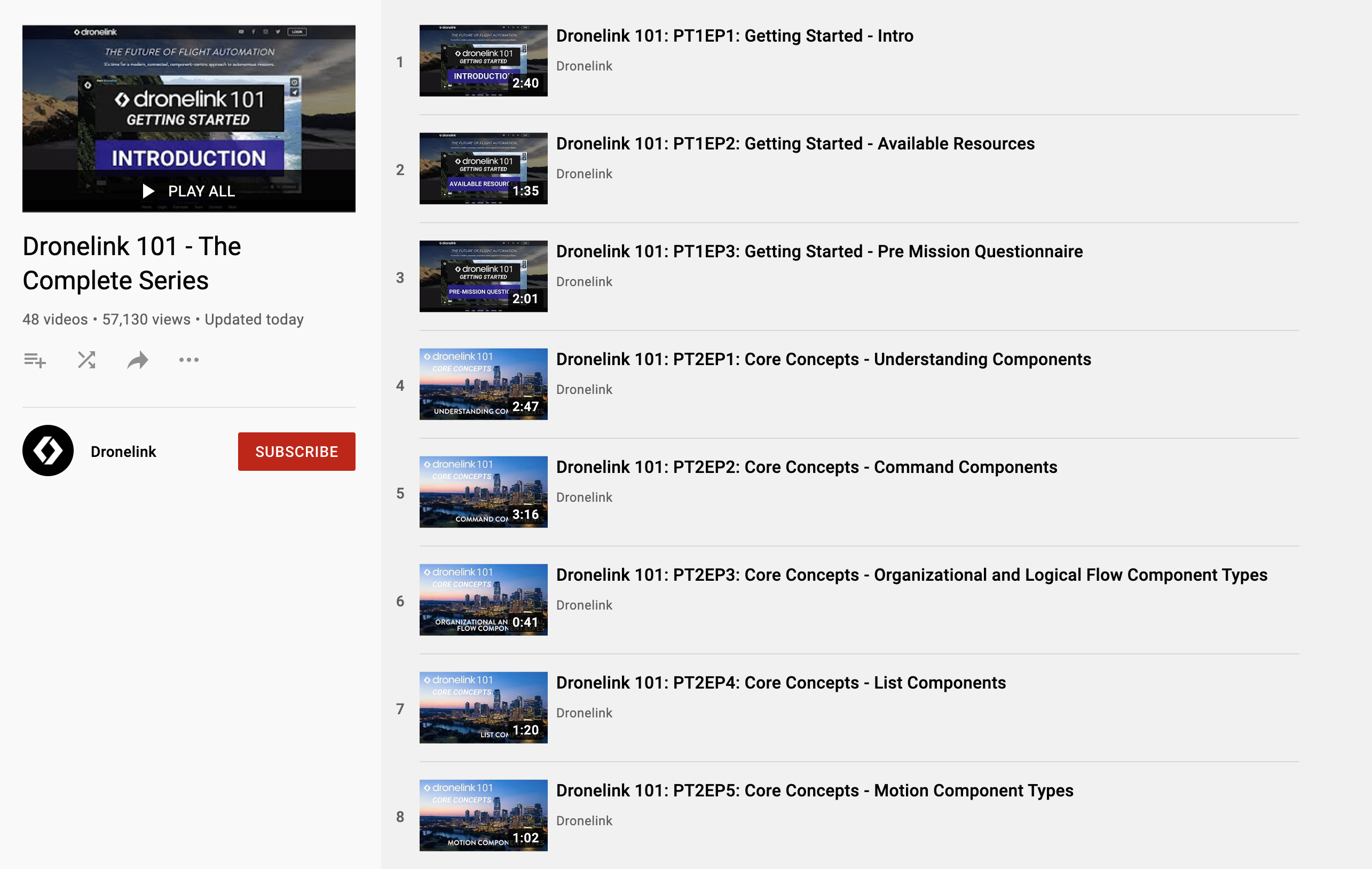 Search for common questions in our FAQ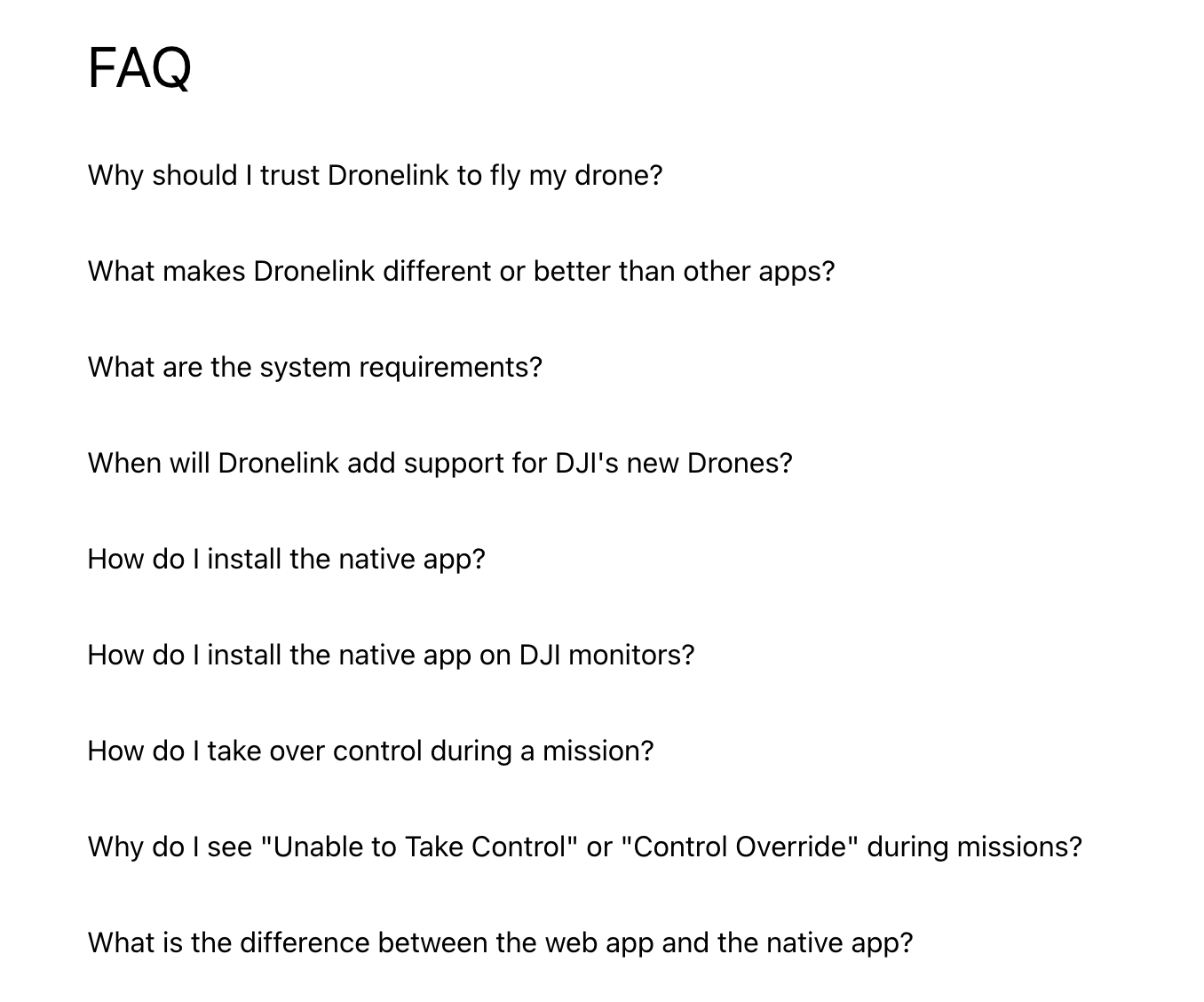 Search our active community forum for your specific question. Our team is very responsive. You will need to create a new support account to sign up and post.