Growth and Enterprise business accounts have access to the Tasks feature, a way to send missions to pilots and operators for mission execution. A link or direct invite can be sent to users outside of your organization that can create a free account to run your missions. There is no limit to the number or users that can be tasked missions.
In the web browser as a logged in app.dronelink.com user, a mission or function can be tasked.
Simply Select the Task button in the menu of the mission.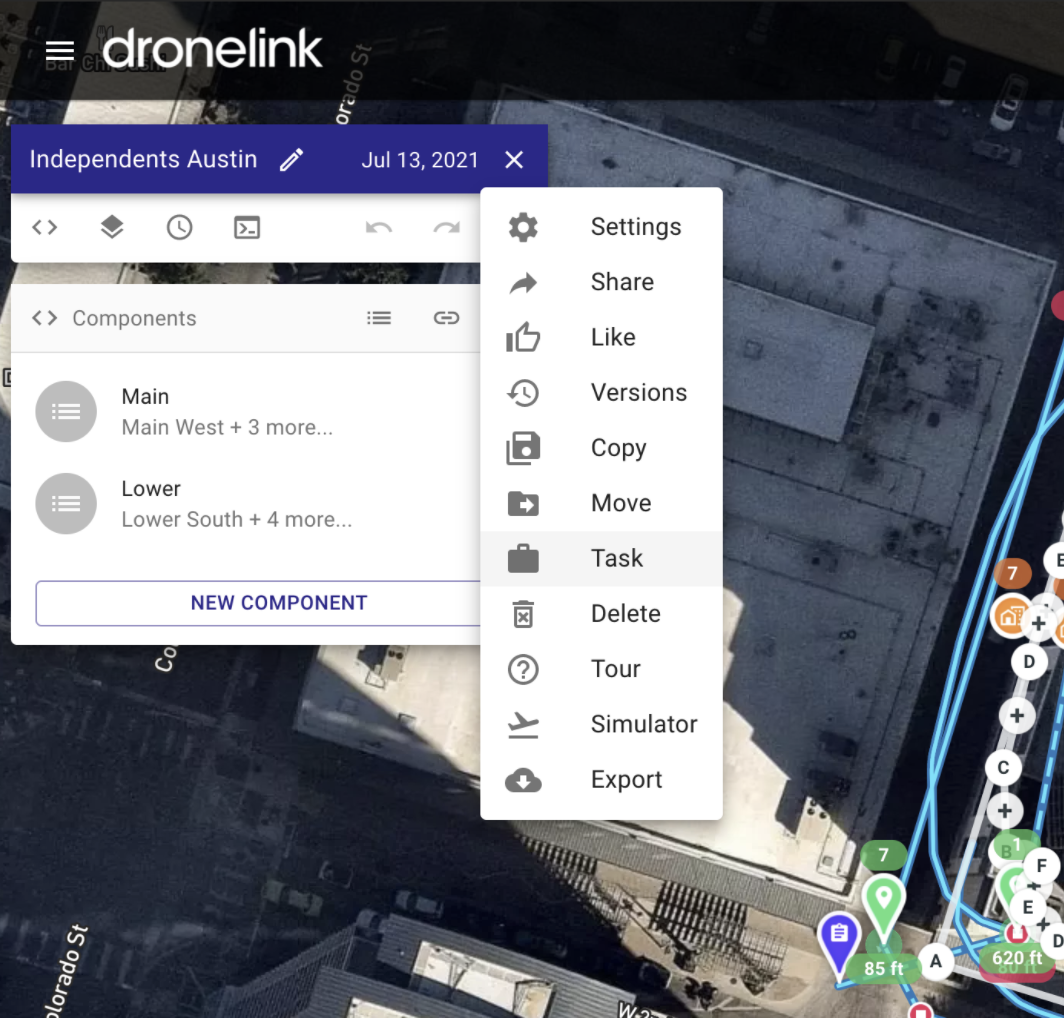 Add information about the task and Select Create to send a Task link to a user.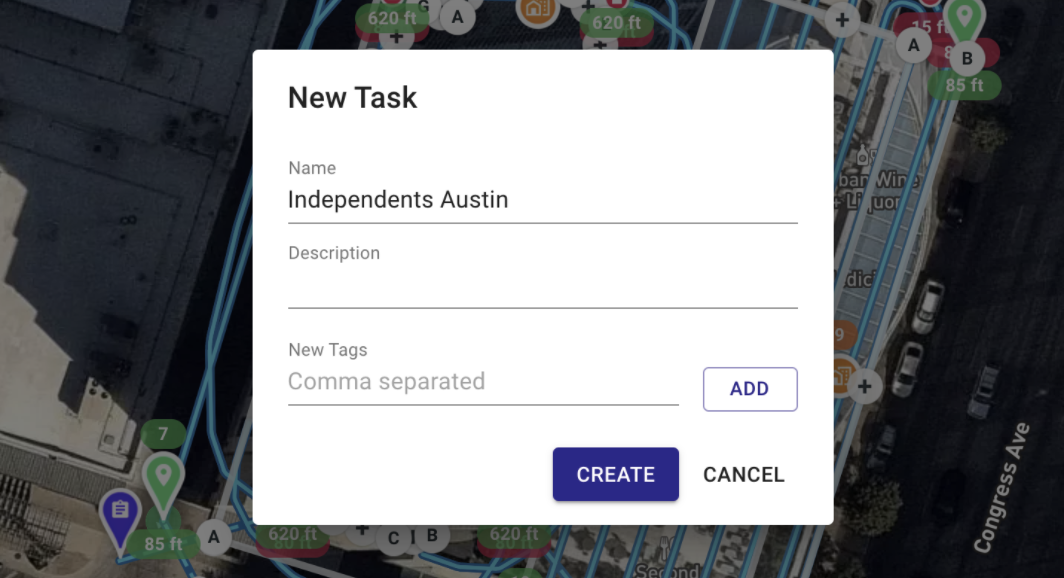 As a Task recipient, you'll be sent an email with a Task. This will kick off the process to Setup an account and accept the task
A Task allows a Dronelink account to send missions to external pilots with 'execute only' permissions from the mobile app. A free account is still required. No web access is allowed.
Check your email and follow the link to Register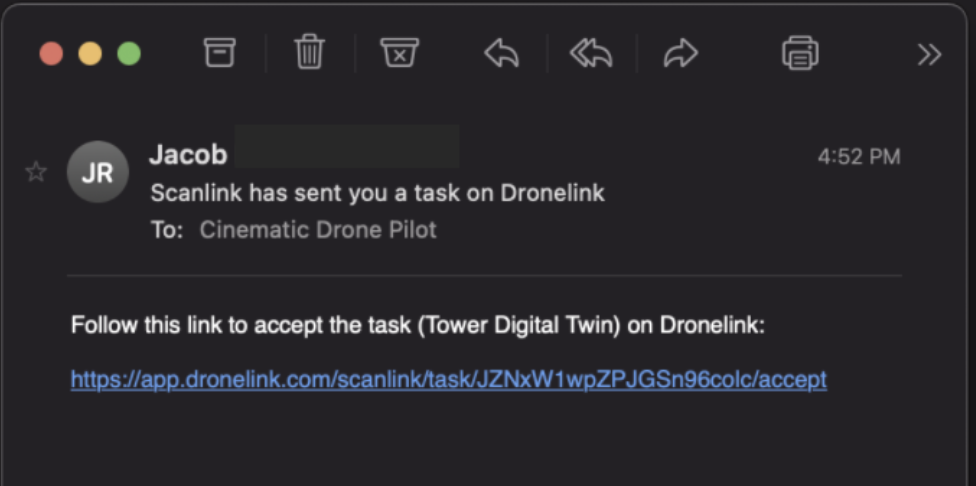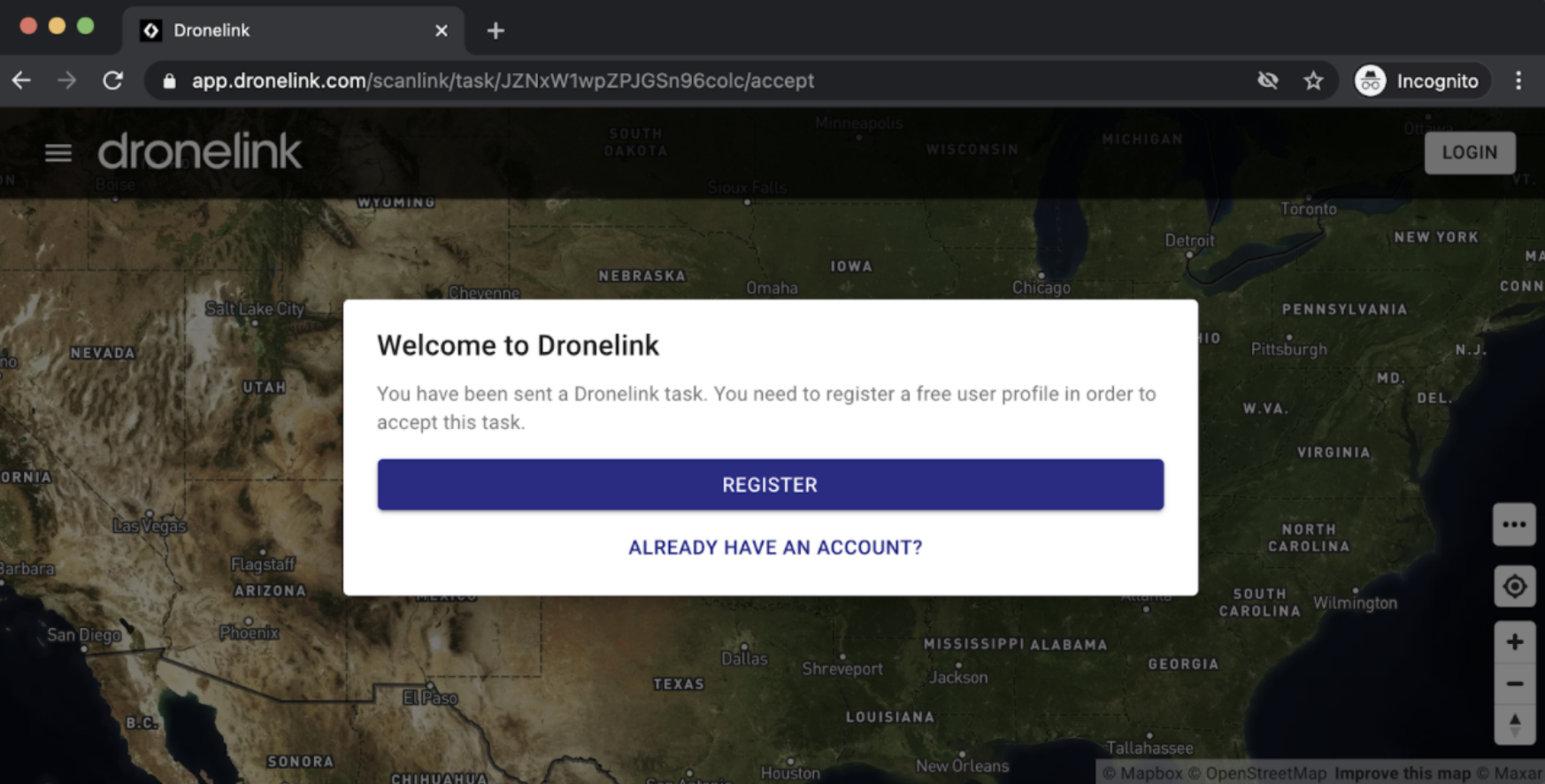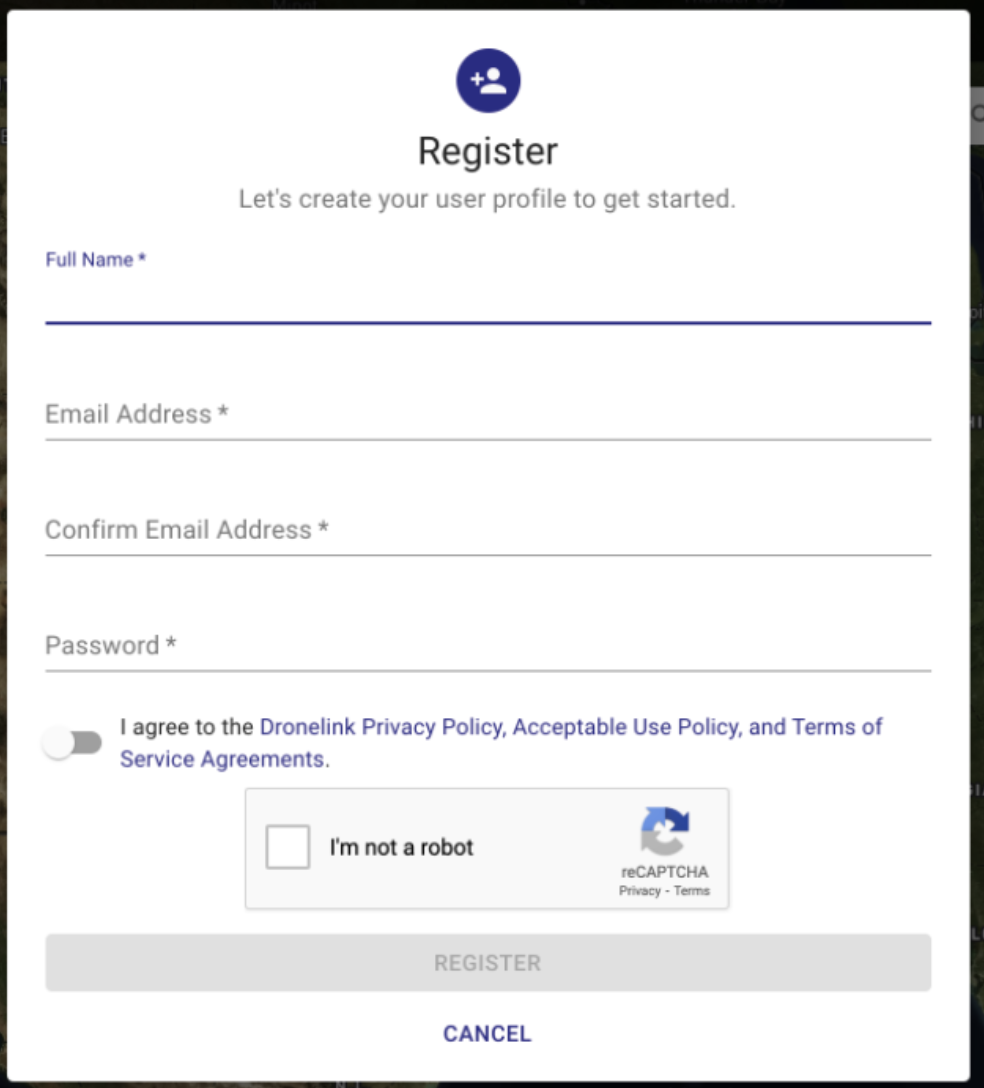 Accept Task and Download App
Using a supported mobile device, Accept Task and Download App. Select the Task within the App when you are ready to step through the wizard.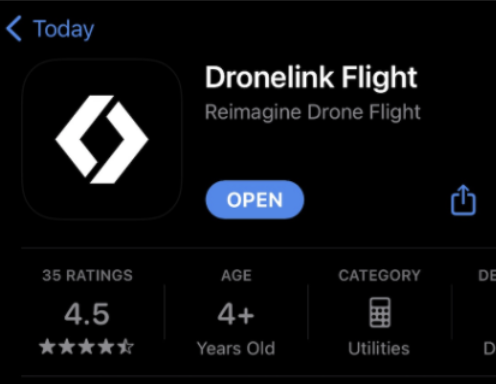 Open app and Select the Task when you are ready to step through the setup.