Getting an existing pre-planned mission into your account starts with creating a repository (a folder) for your plan, that is if you haven't created one already.
Below we'll cover learning about and creating a repository which we'll copy the Quick Start Plan into in the next step.
Repository: A folder with access permissions. Dronelink repositories are used to organize mission plans, components and more. Repositories are set to public access by default, making the plans within them public.
Step 1 - Click New Repository
Navigate to app.dronelink.com and login.
Select New Repository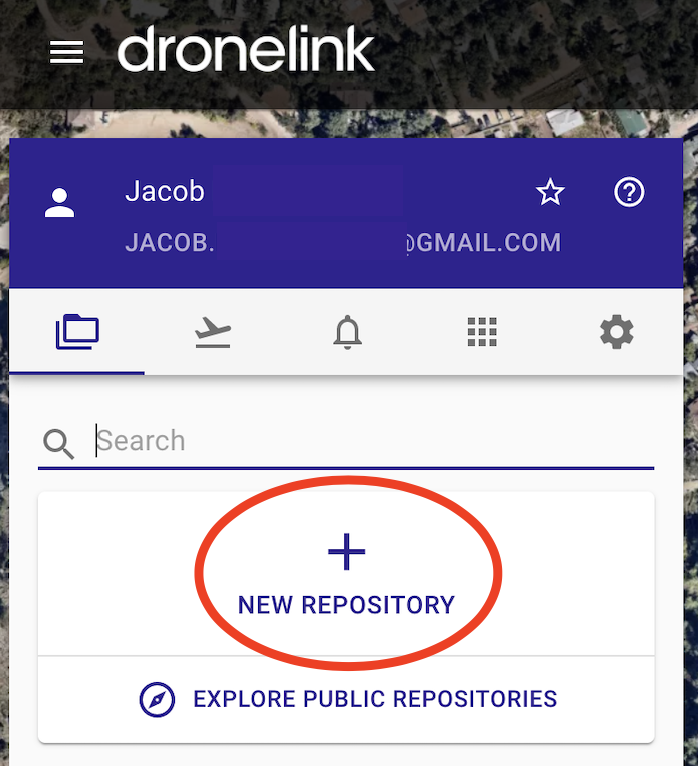 Step 2 - Give it a Name
Give it a name, such as "Getting Started"
Select Create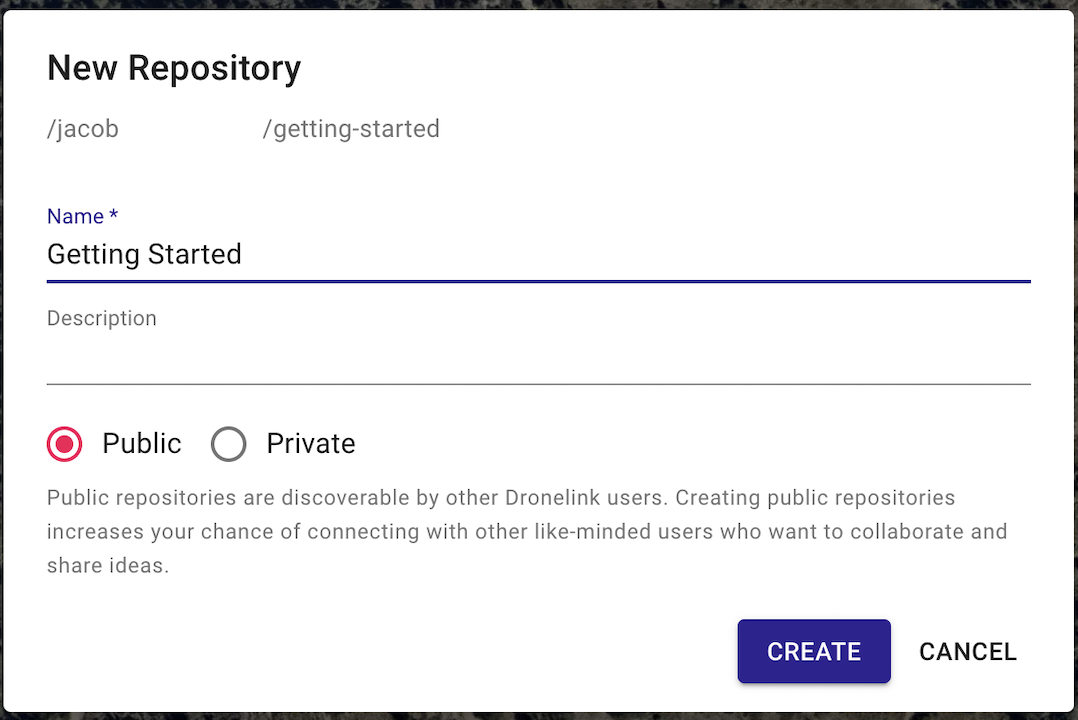 Once created, the page will open in the new repository.
Instead of clicking New Plan, to begin creating one from scratch, we will navigate to the Quick Start Plan we want to copy in the next step.