Learn how to use the Follow On-the-fly Mode. Fly the drone into position and start Follow mode, which tracks the GPS position of your mobile device, and allows you to optionally make other adjustments during flight.
Features Highlight
Beyond just doing GPS Follow, Dronelink offers a few unique features that make Follow Mode even more useful:
Adjust follow distance, altitude, orientation, and camera tilt using the remote controller real-time
Enable dynamic home point for RTH
Automatically change drone altitude over changing elevations
Step 1 - Select Follow from the On-the-fly menu
With a plugged in drone, navigate to On-the-Fly, and select Follow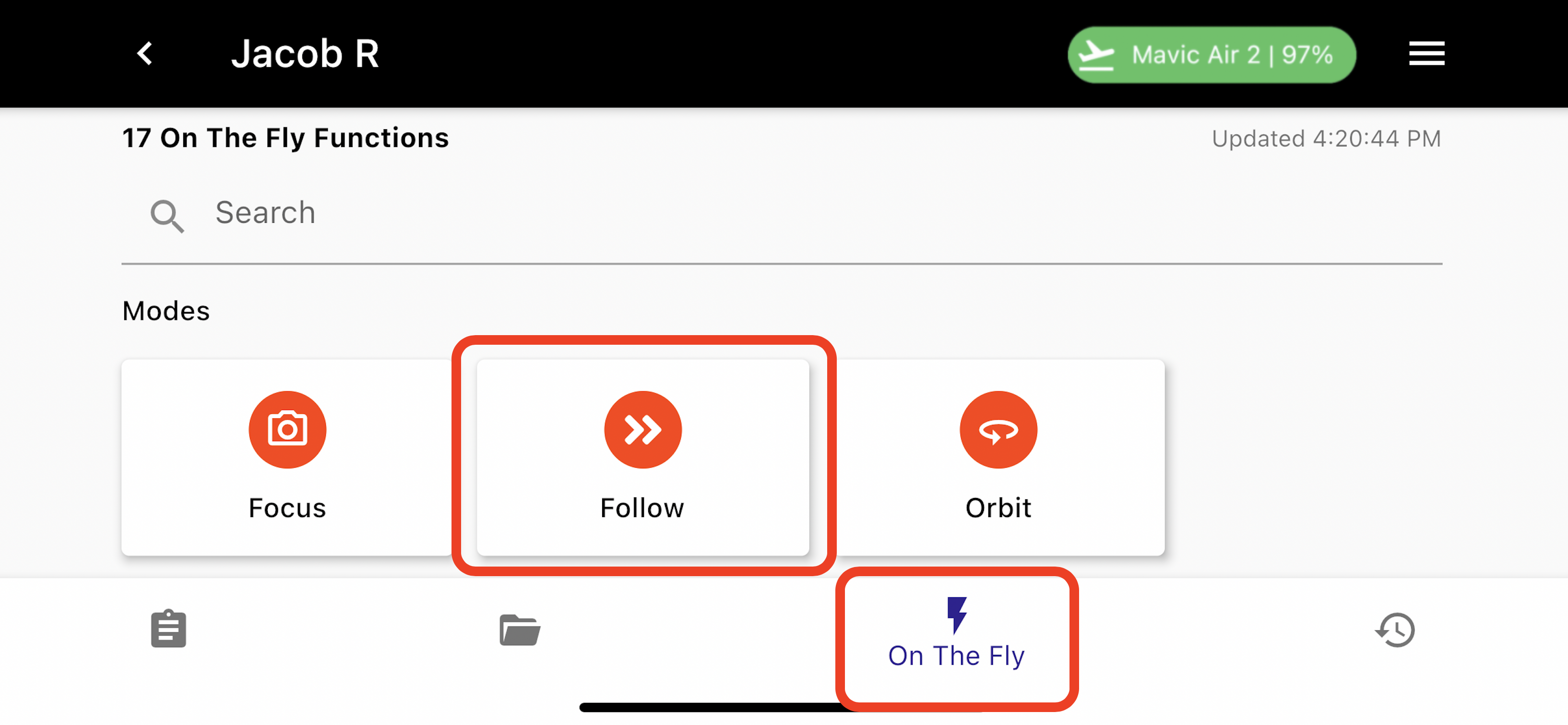 Step 2 - Select Get Started and Take Off
Select Get Started and fly the drone to your preferred starting follow location. Make sure to select a safe altitude well above all obstacles.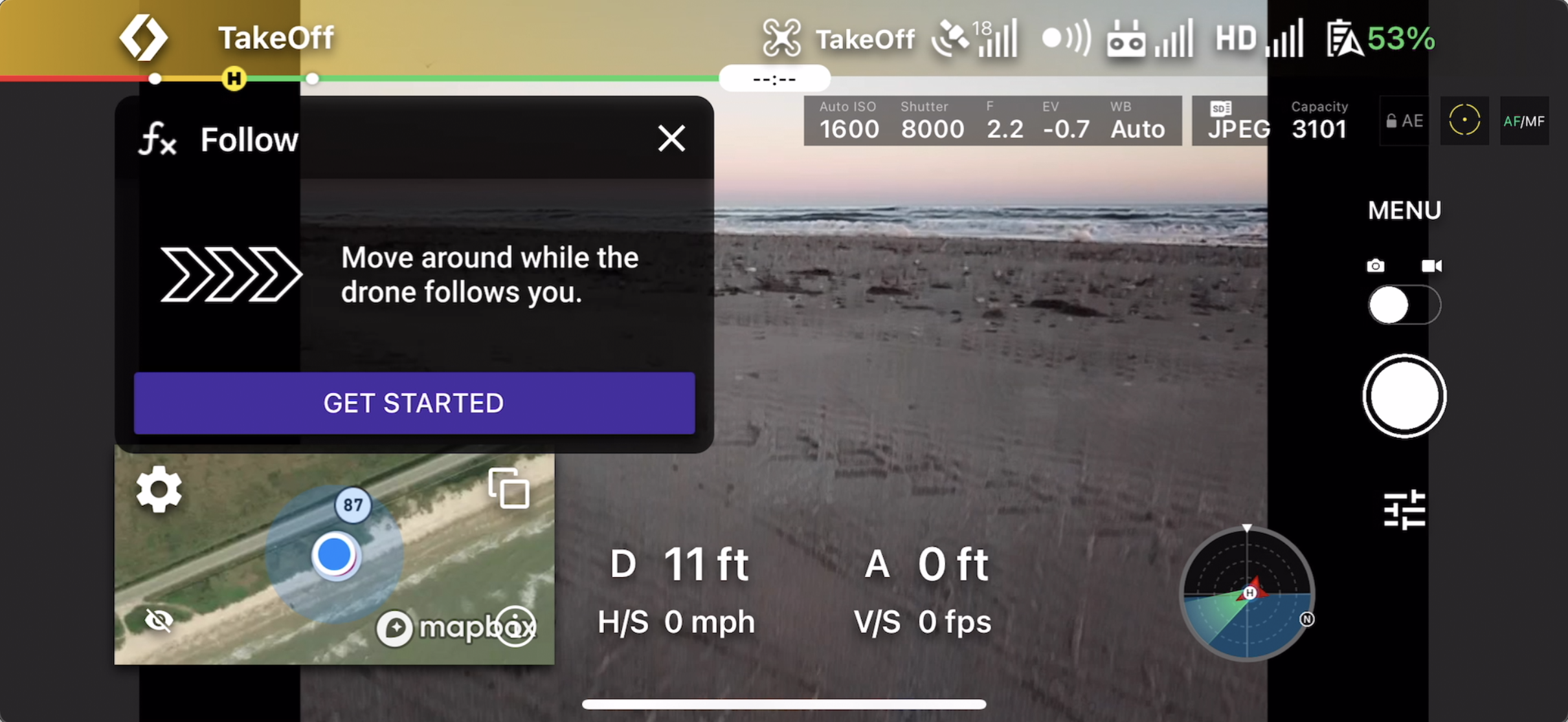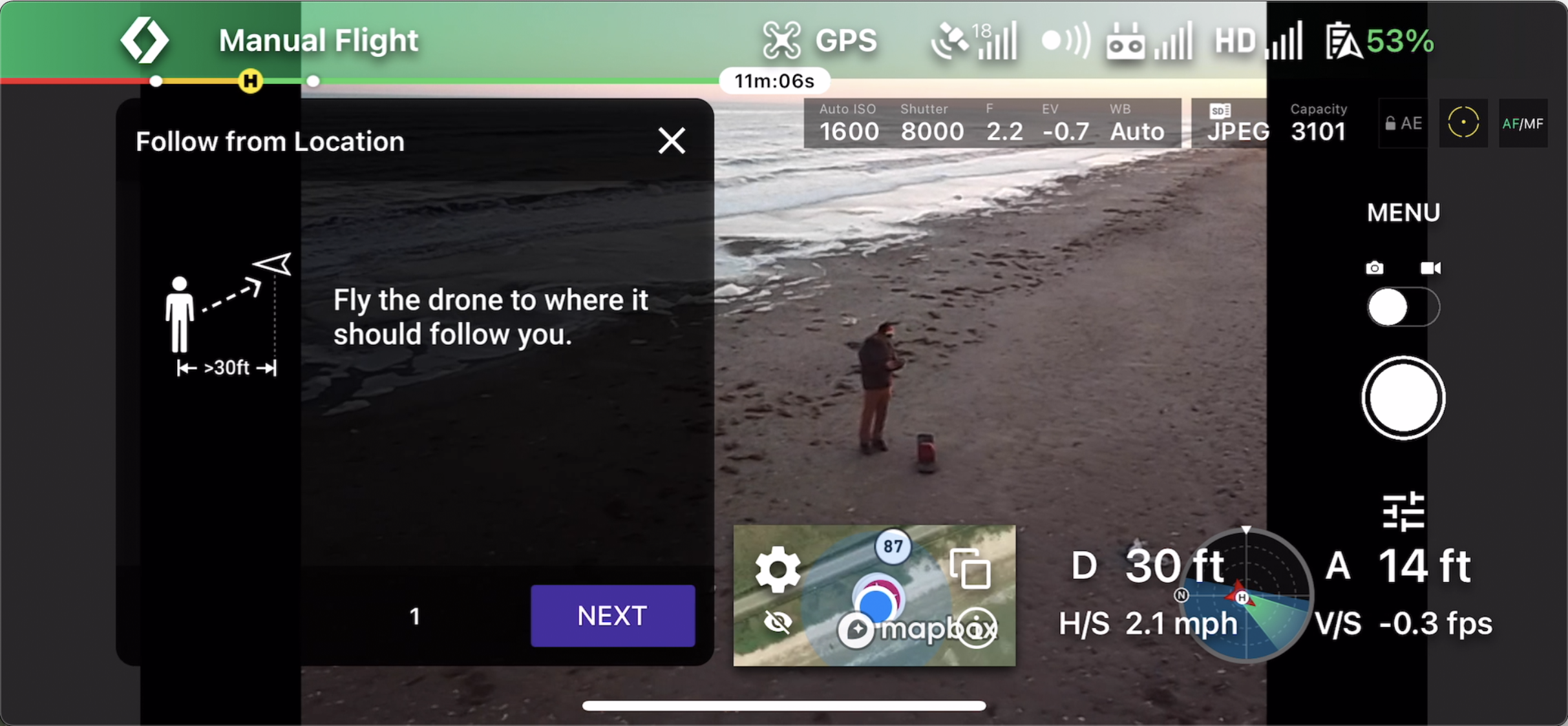 Step 3 - Optionally, Configure Follow Function Settings
Optionally enter additional settings to control RC input, set dynamic home point, track altitude during follow, and automatically start video.
It is possible to start and stop video during follow mode execution.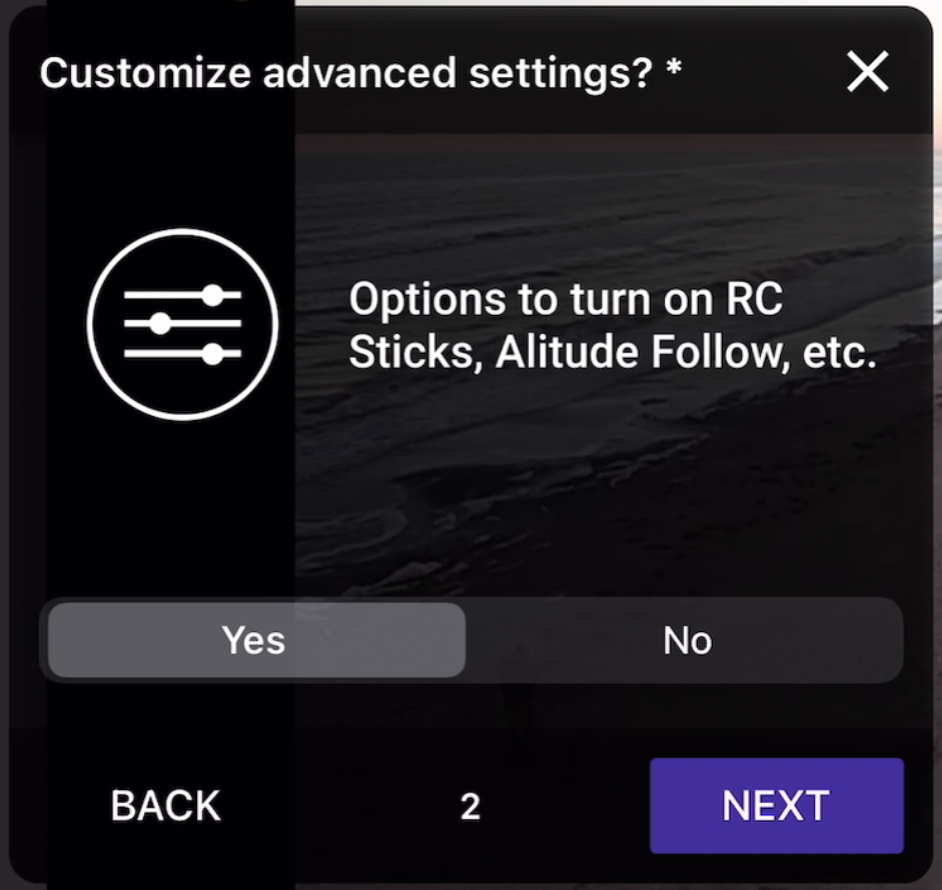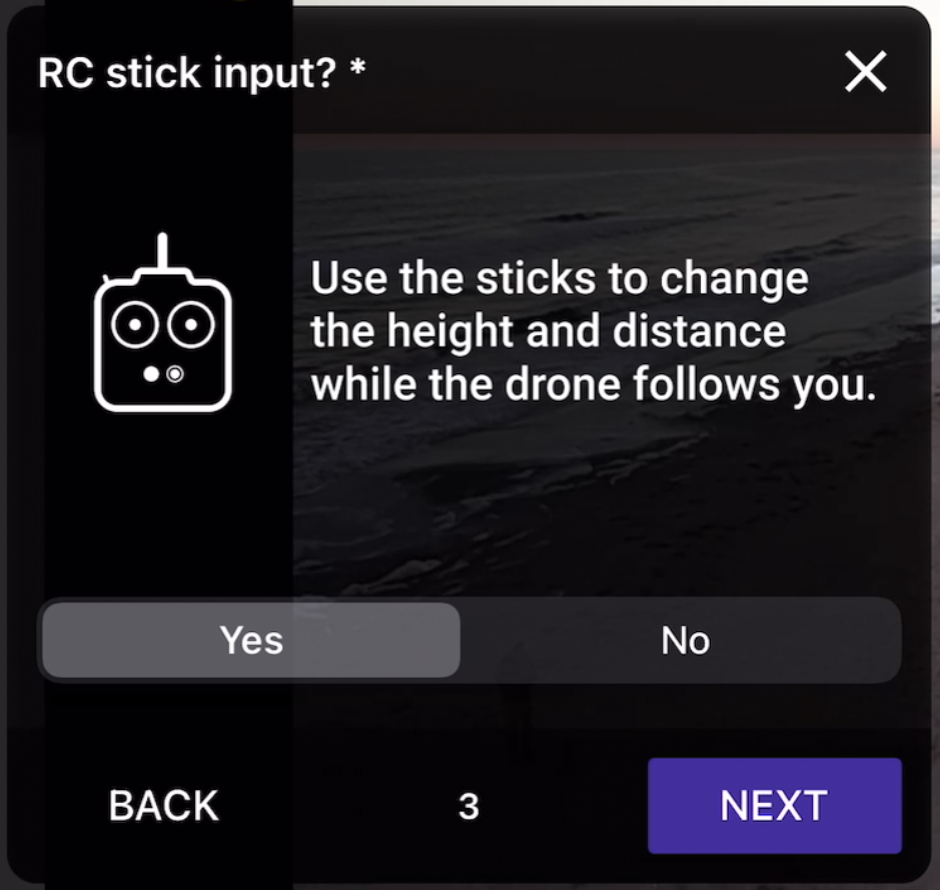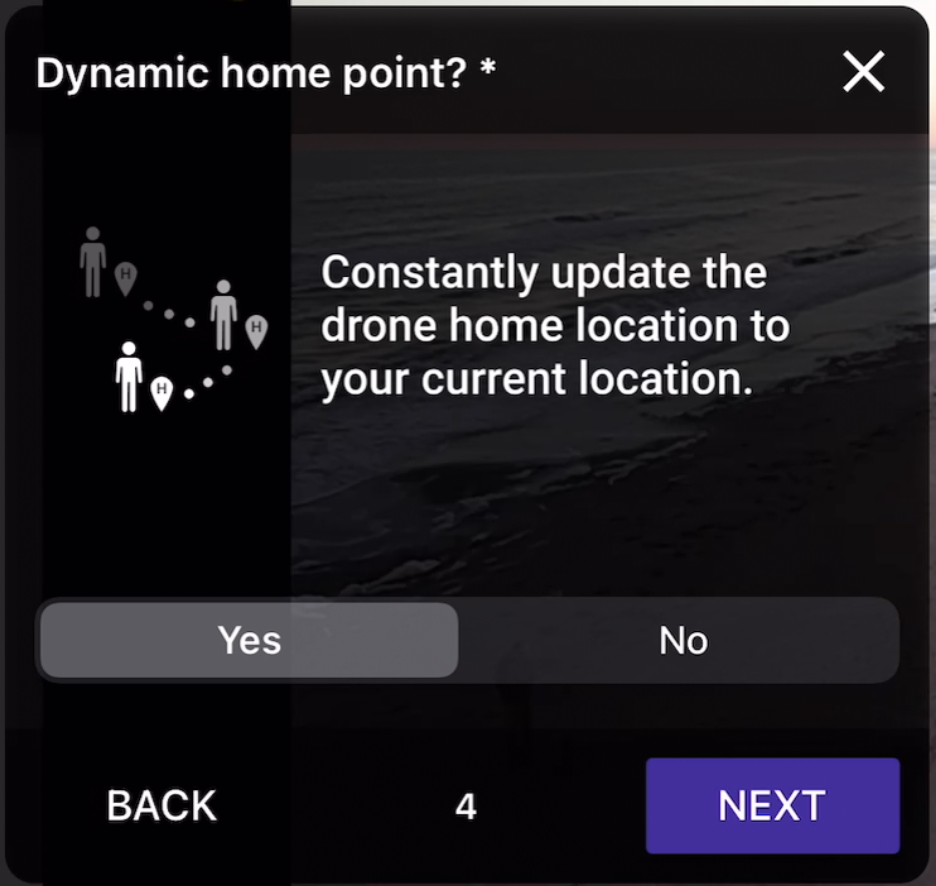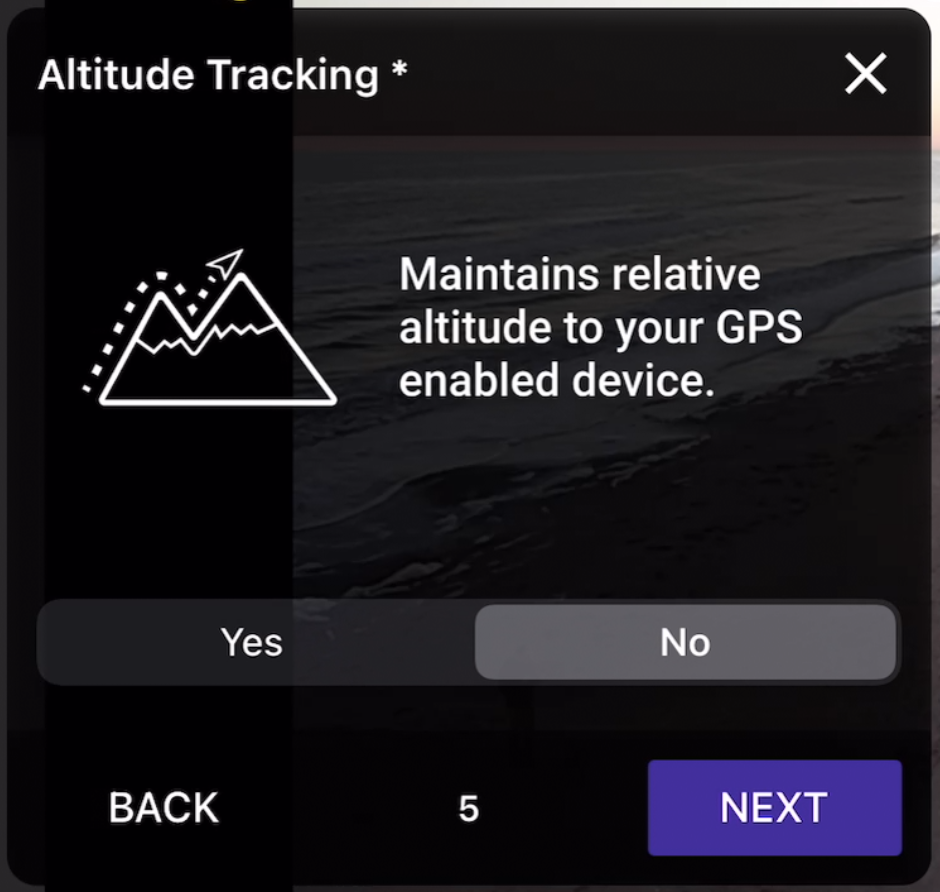 .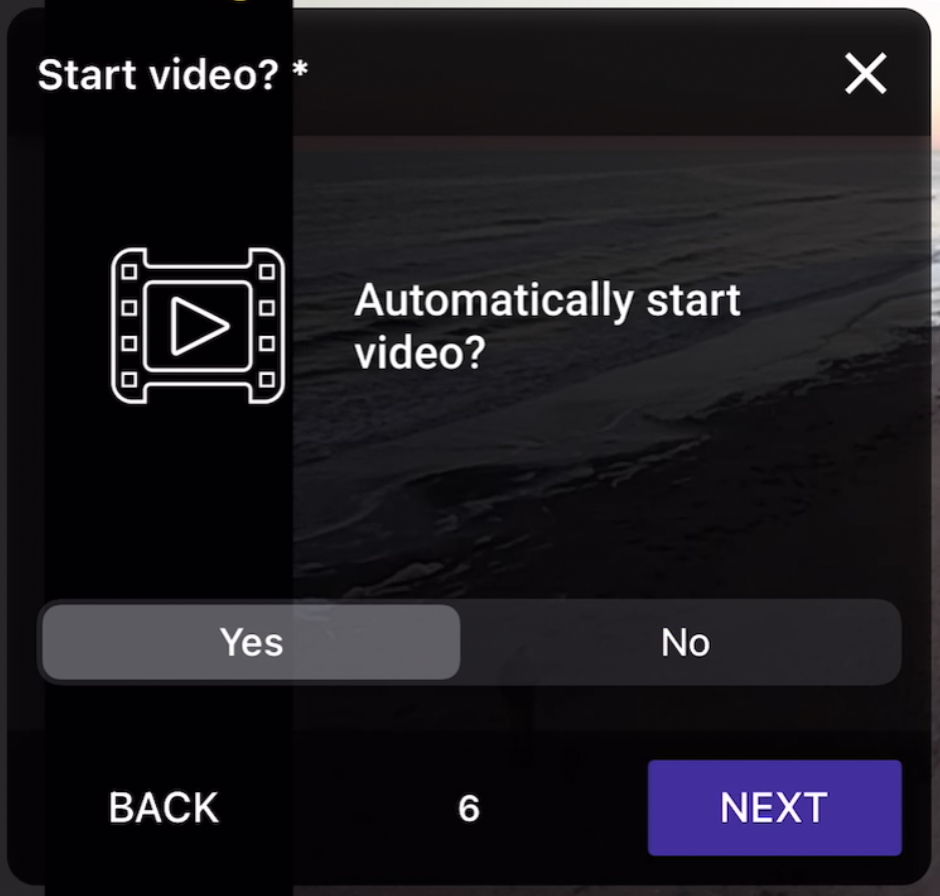 Step 4 - Acknowledge the safety warning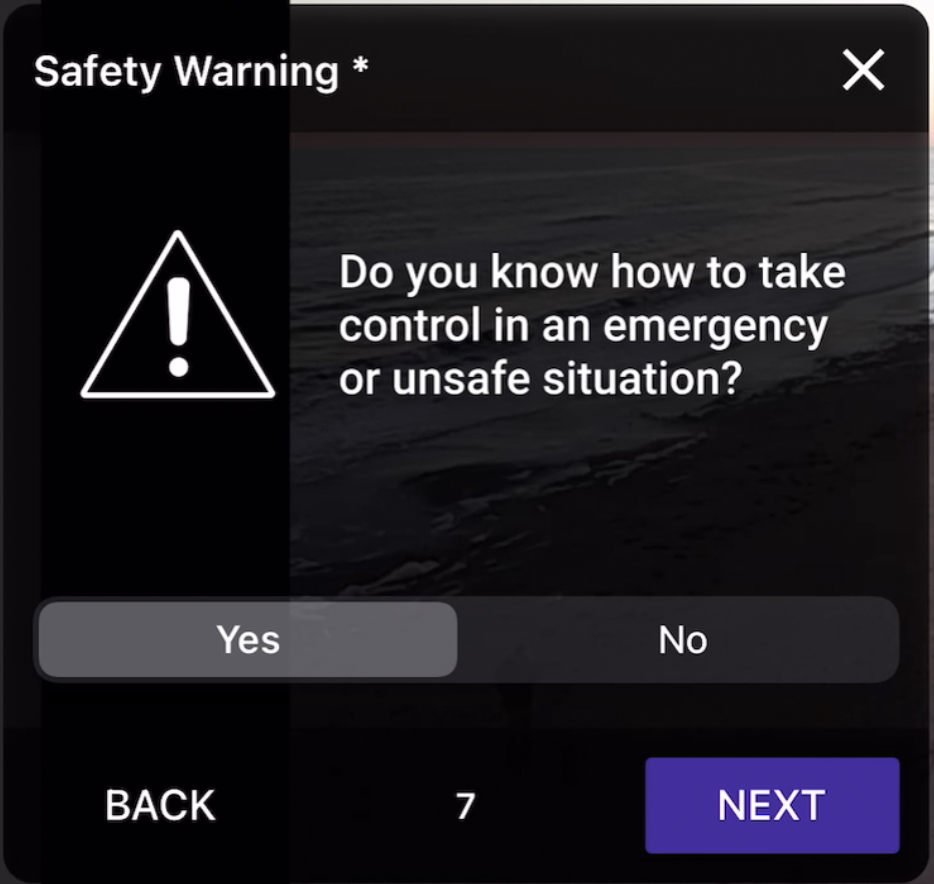 Step 5 - Review Summary and Select Continue
Review the input summary, and select any step to make changes. Select Continue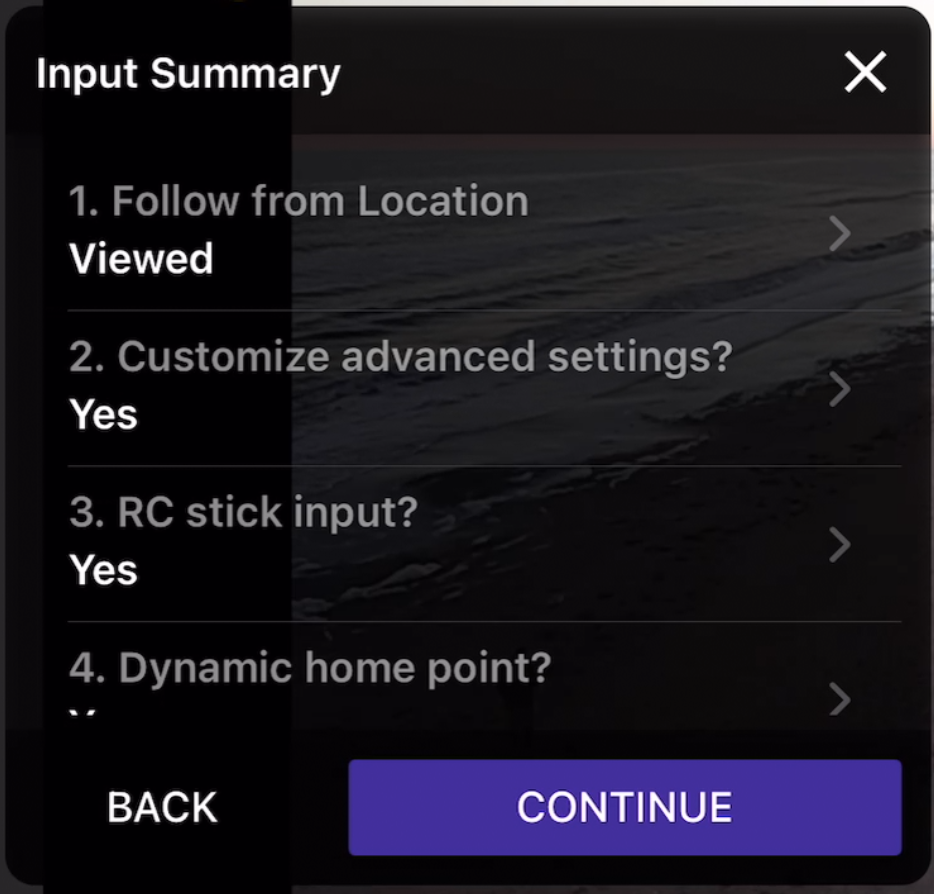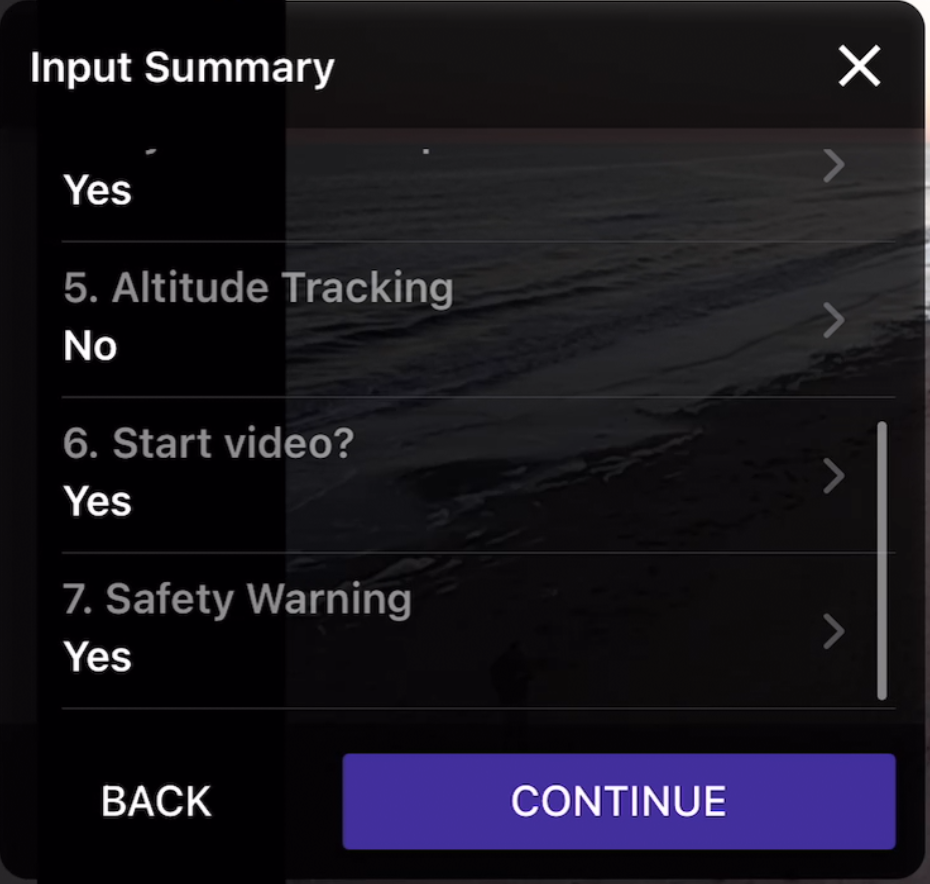 Step 6 - Select Start

Step 7 - Optionally Make Adjustments During Flight
Using the Map Preview
The map preview displays various useful information in follow mode.
| | |
| --- | --- |
| | Actual drone location and heading |
| | Projected drone location and heading (semi-transparent) |
| | |
| | |
Adjusting Framing During Follow Mode
As you are being followed you can adjust the drones distance, rotation, altitude, and tilt with your remote controller. As this happens, the map preview shows the projected new location of the drone. The actual drone will move into this new location with a slight delay.
The faster your location is moving, the faster the drone will respond to inputs and moving to the new position.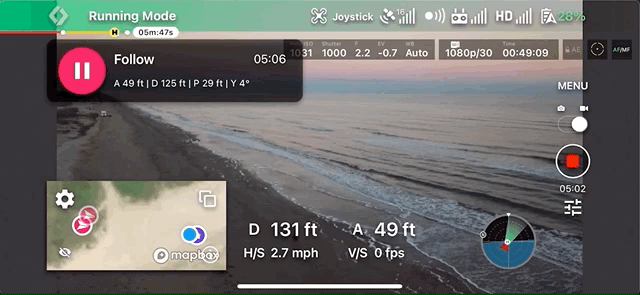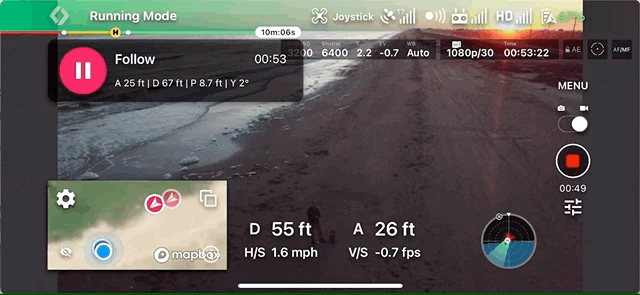 Expand the Follow card to view additional details during execution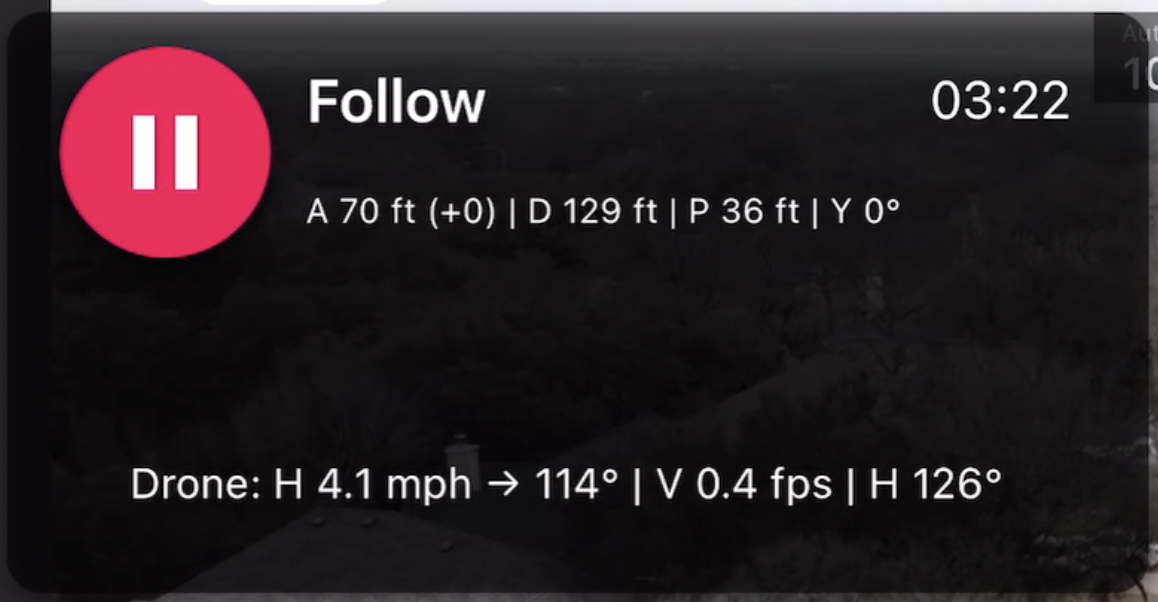 Summary of Follow configuration steps: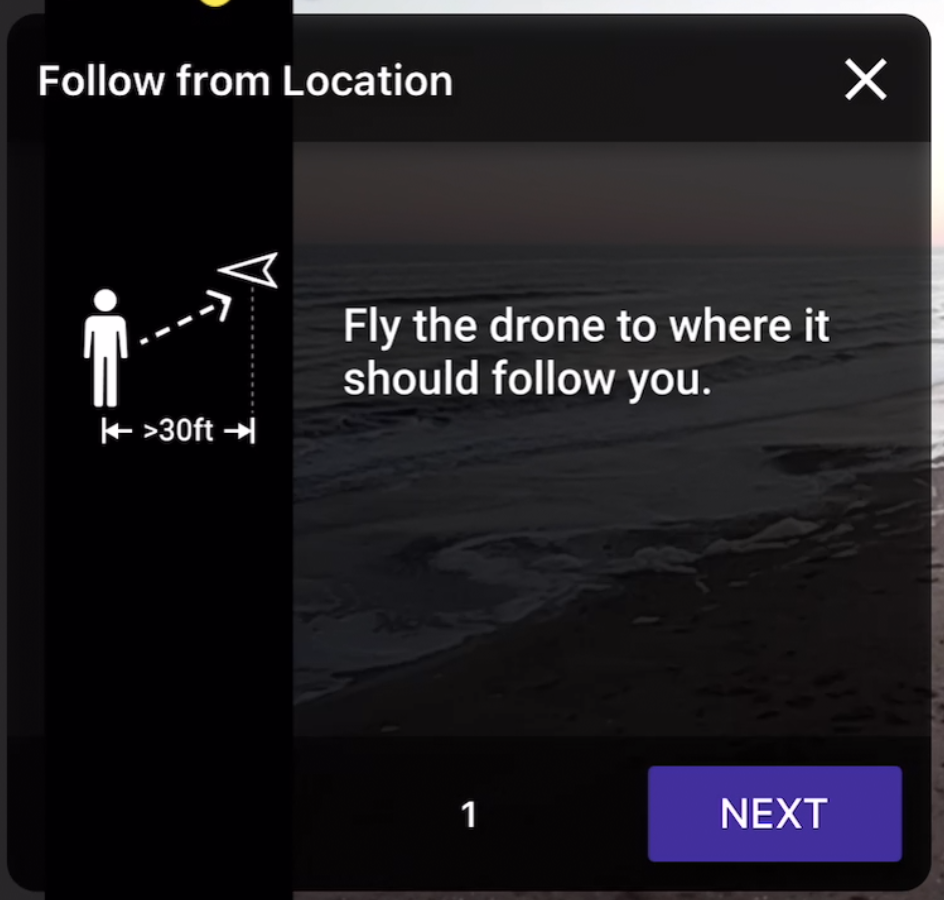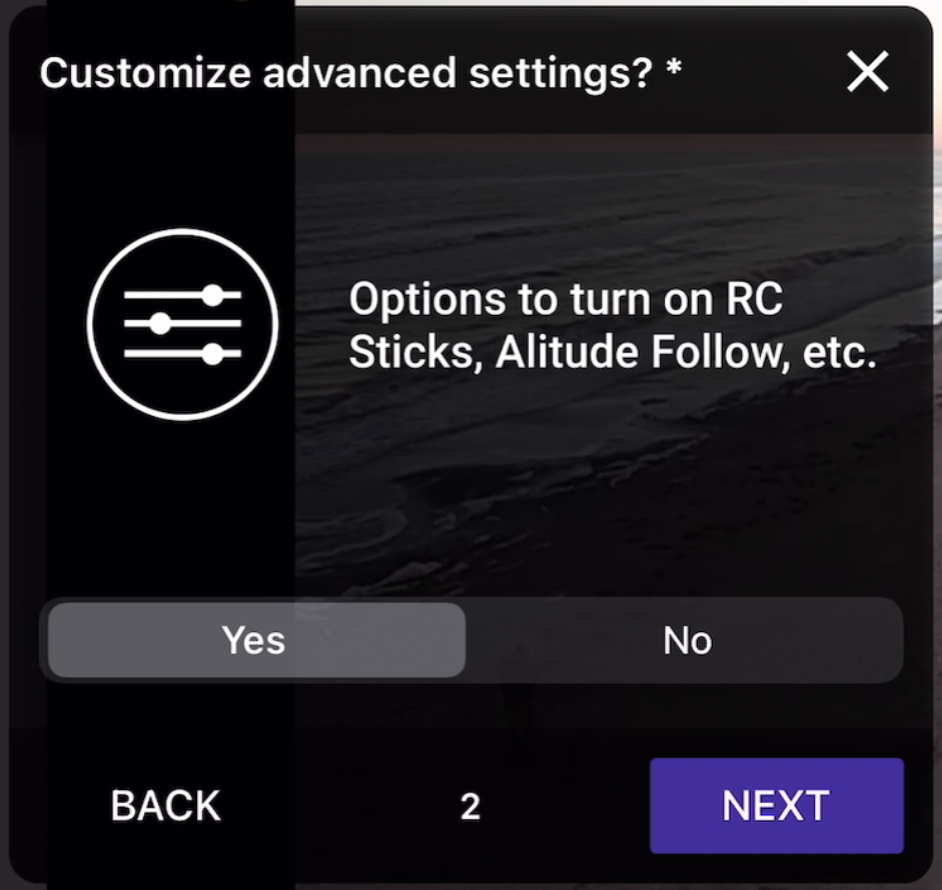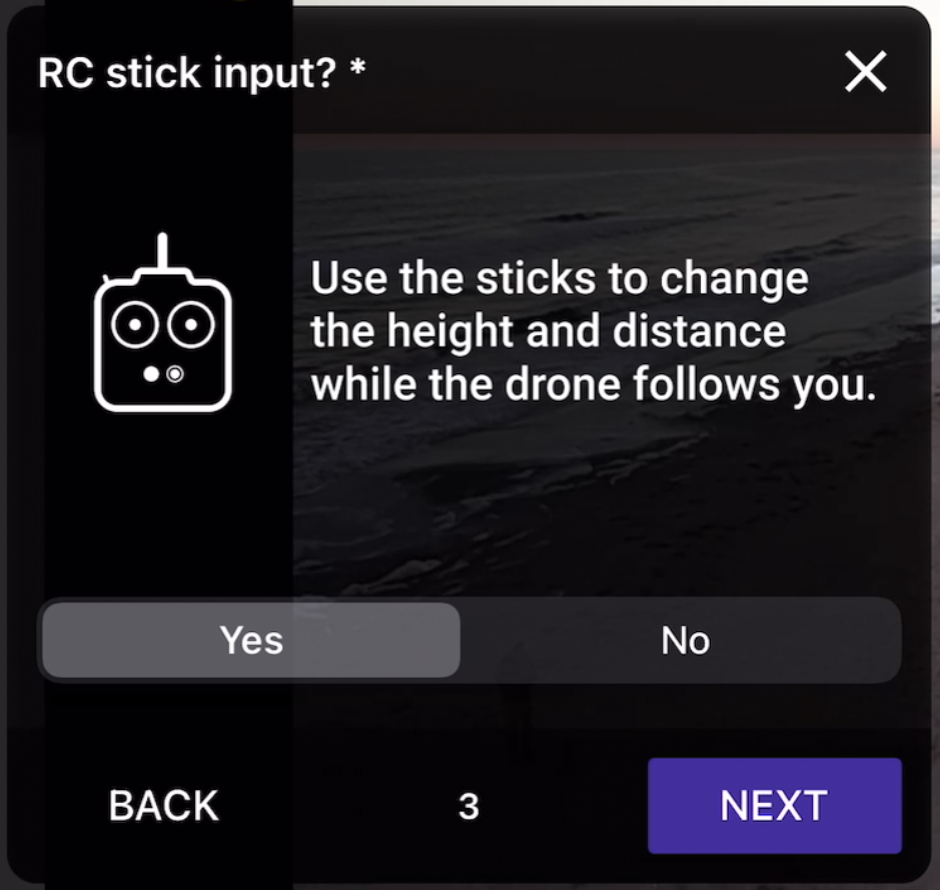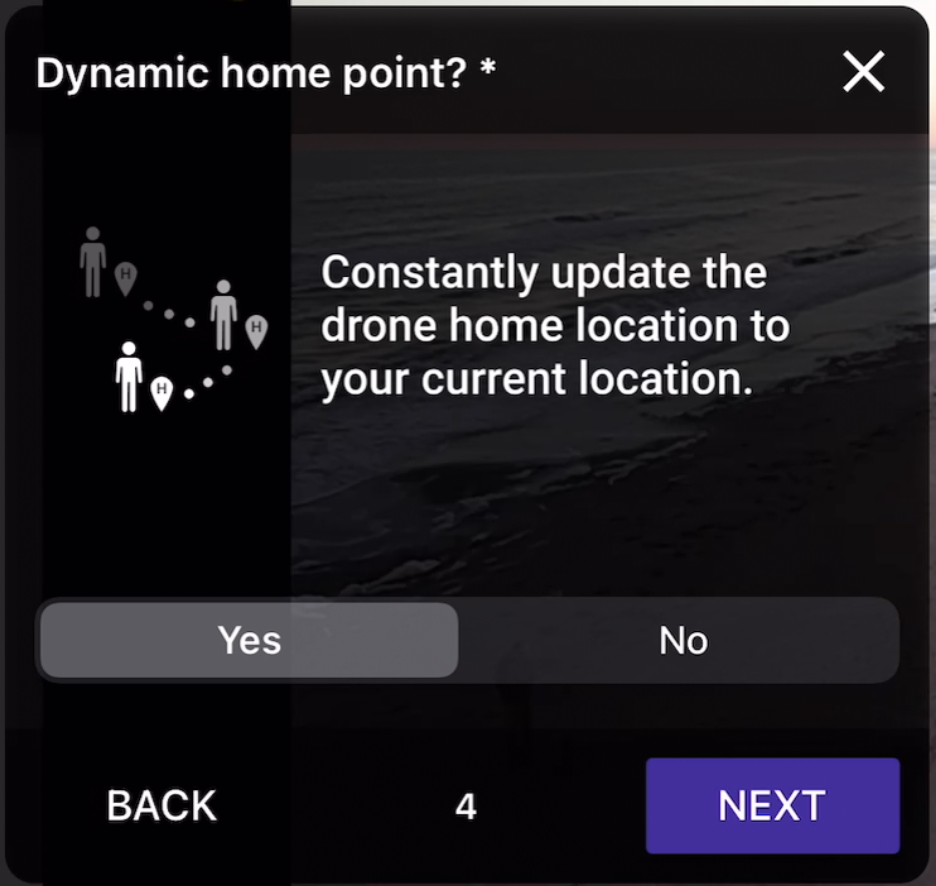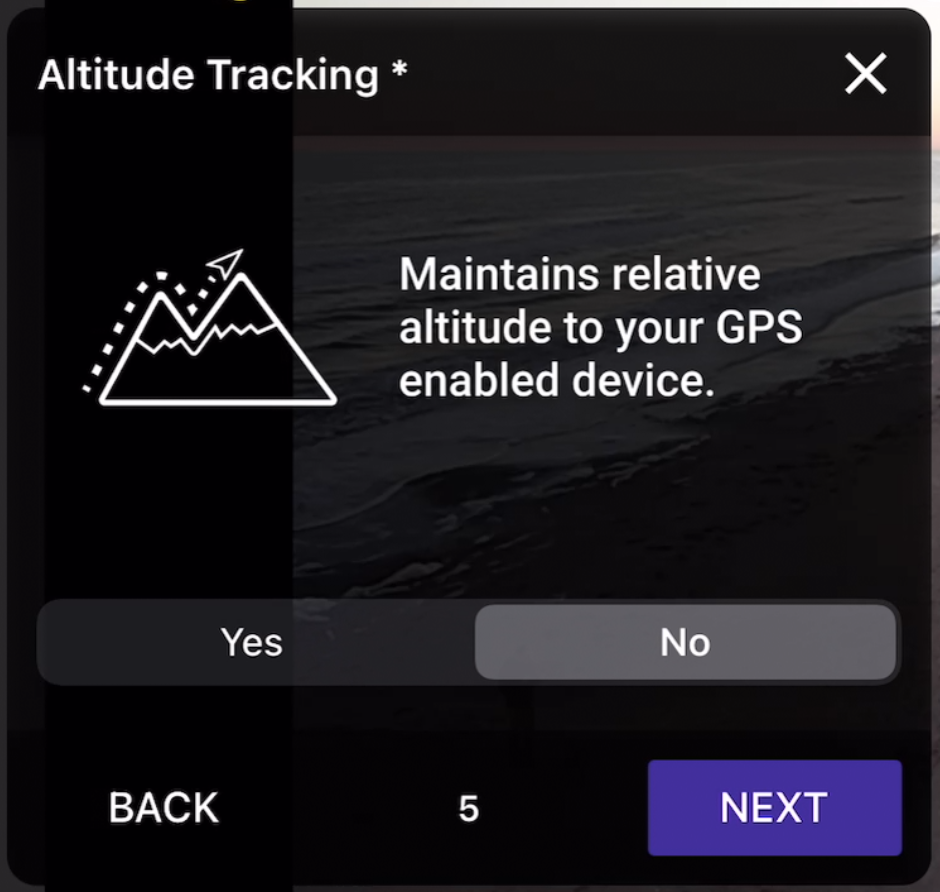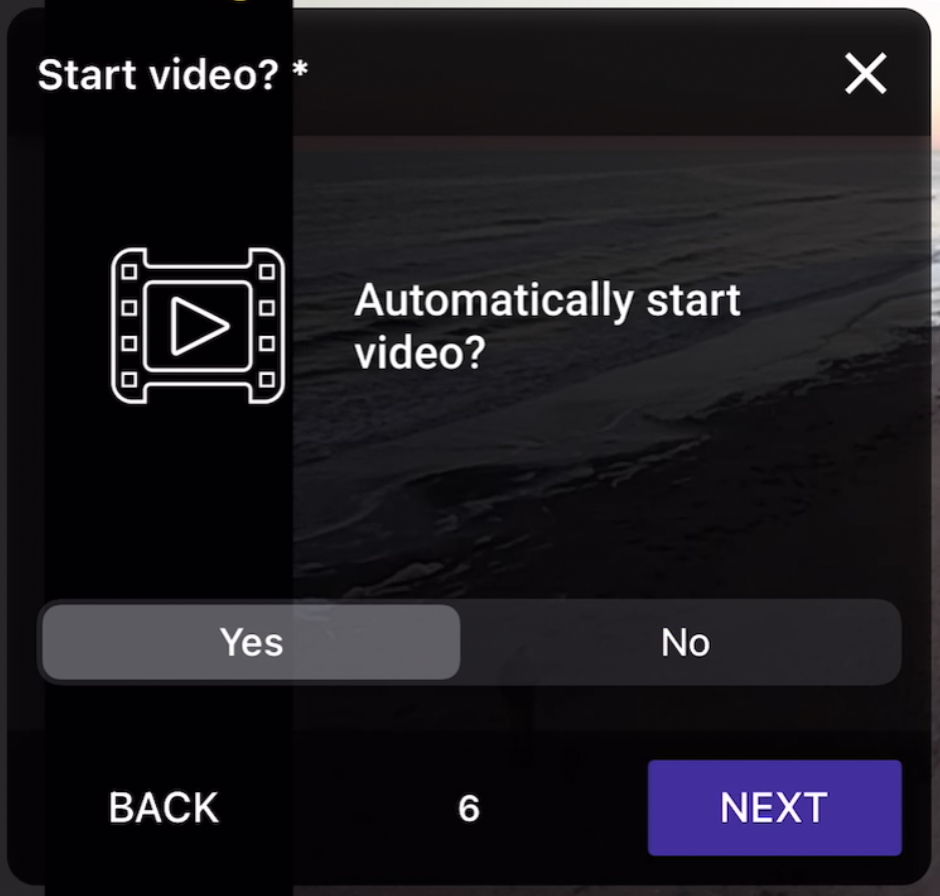 See Some of the Generated Content - OneWheel Beach Follow