The Flight Dashboard shows a colored flight status message on the top. Green means it is safe to fly, Yellow indicates a warning, and Red indicates no flight is possible. Select the status to open and show additional details.
Select the Status to show additional details and a list of all statuses if there are multiple.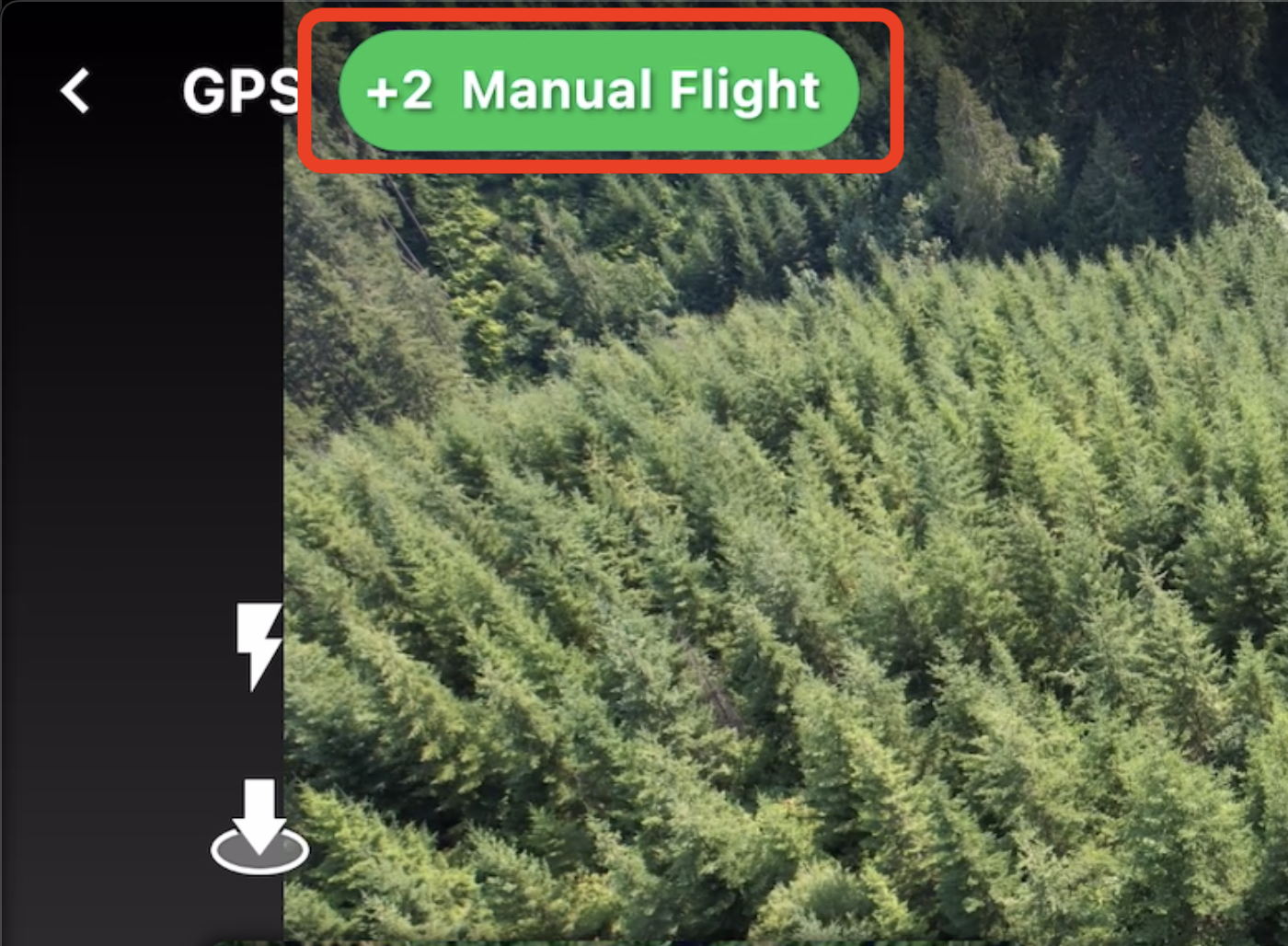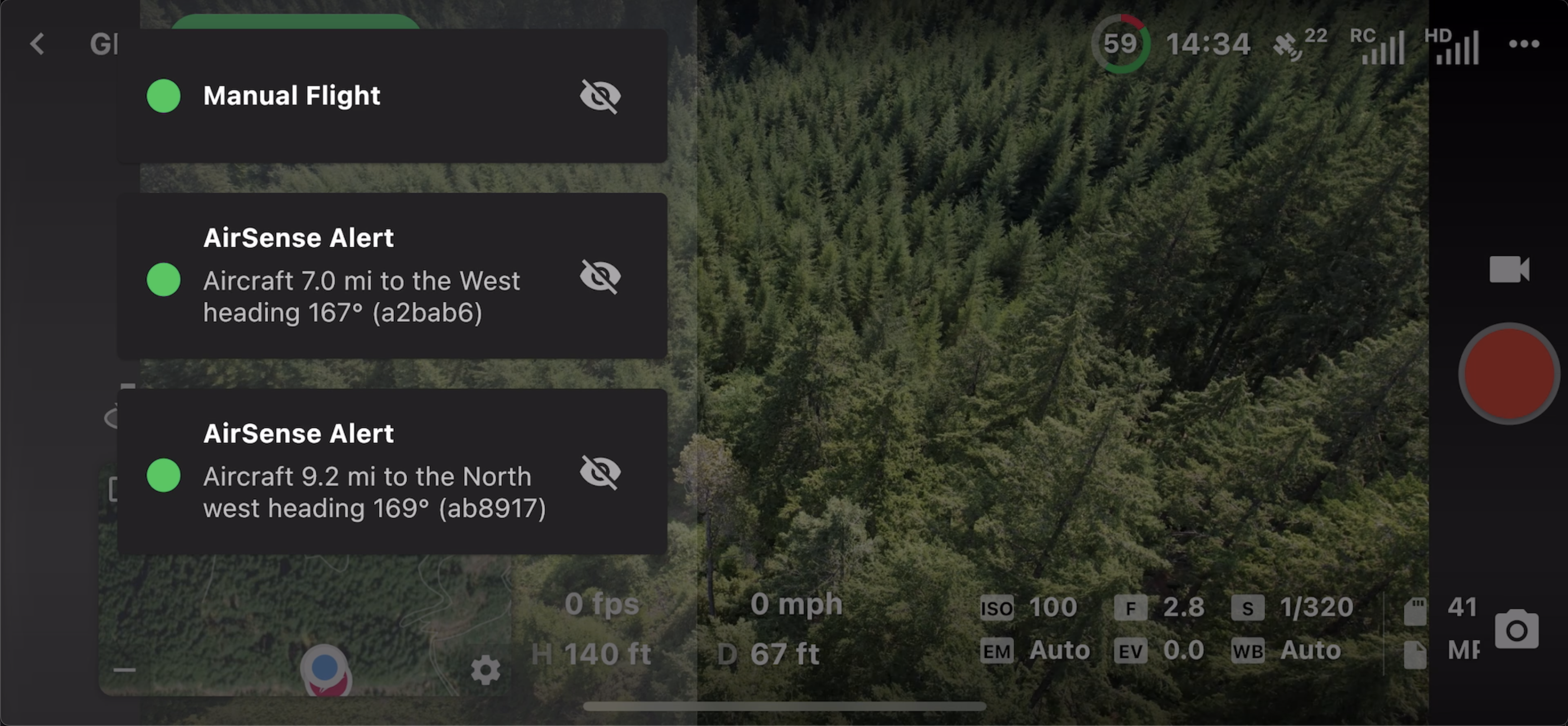 Hide a Status Message - Temporary or Permanently
You can hide status messages that are getting in the way.
Only hide statuses permanently if you are confident it is safe to ignore. Always check the manufacturers app for more details.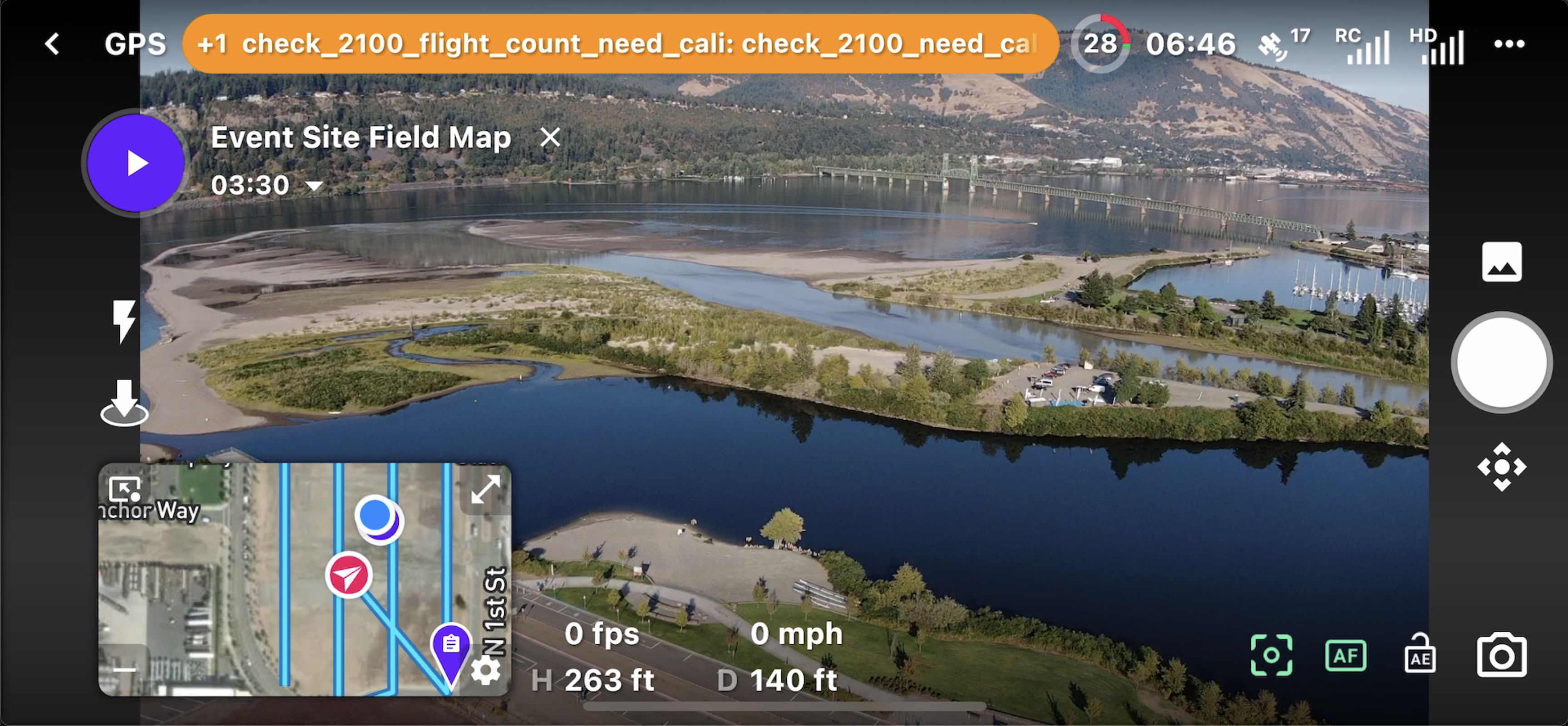 Temporarily Hide by Selecting the Eye Button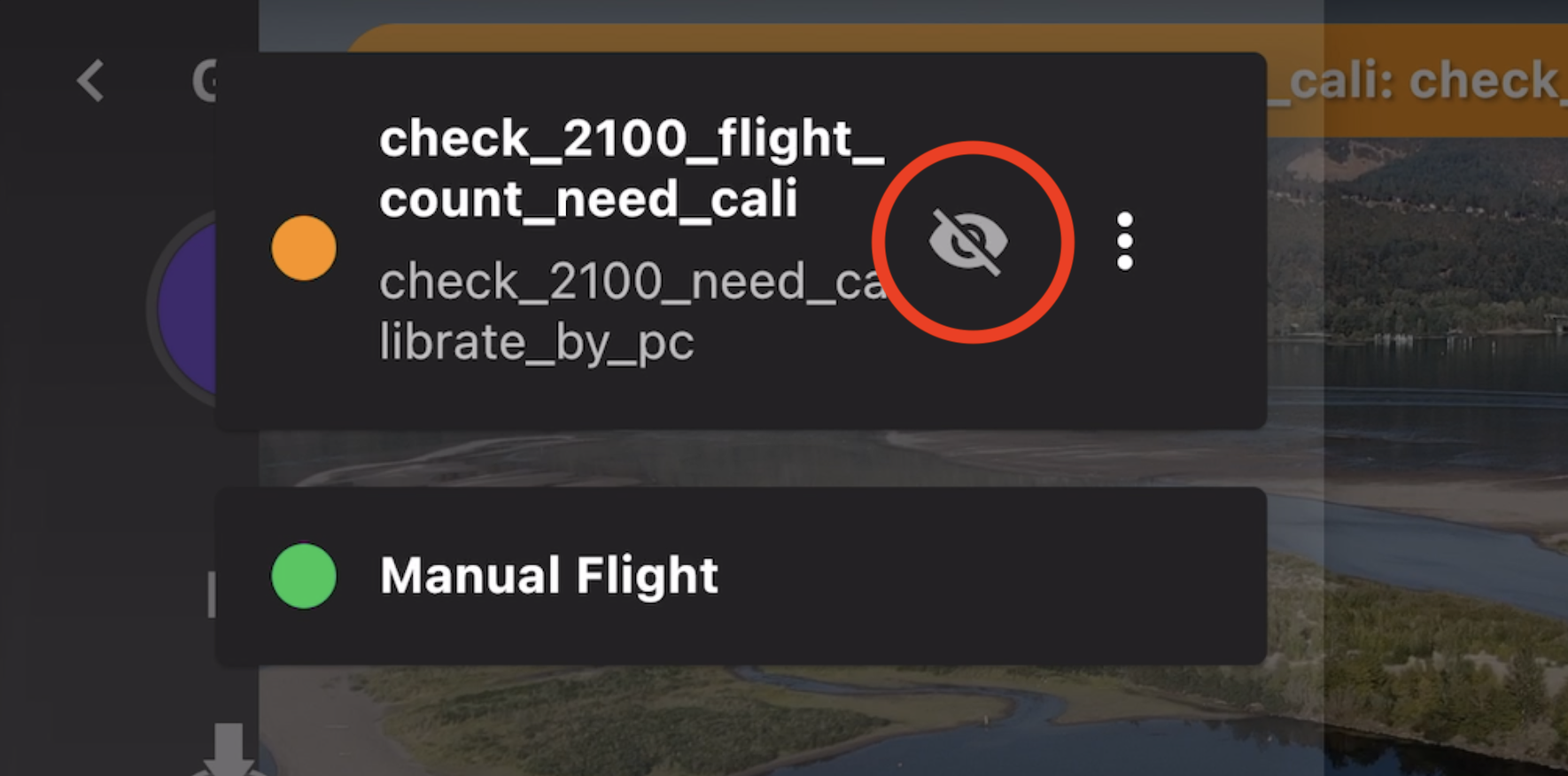 Permanently Hide by Selecting the "..." Button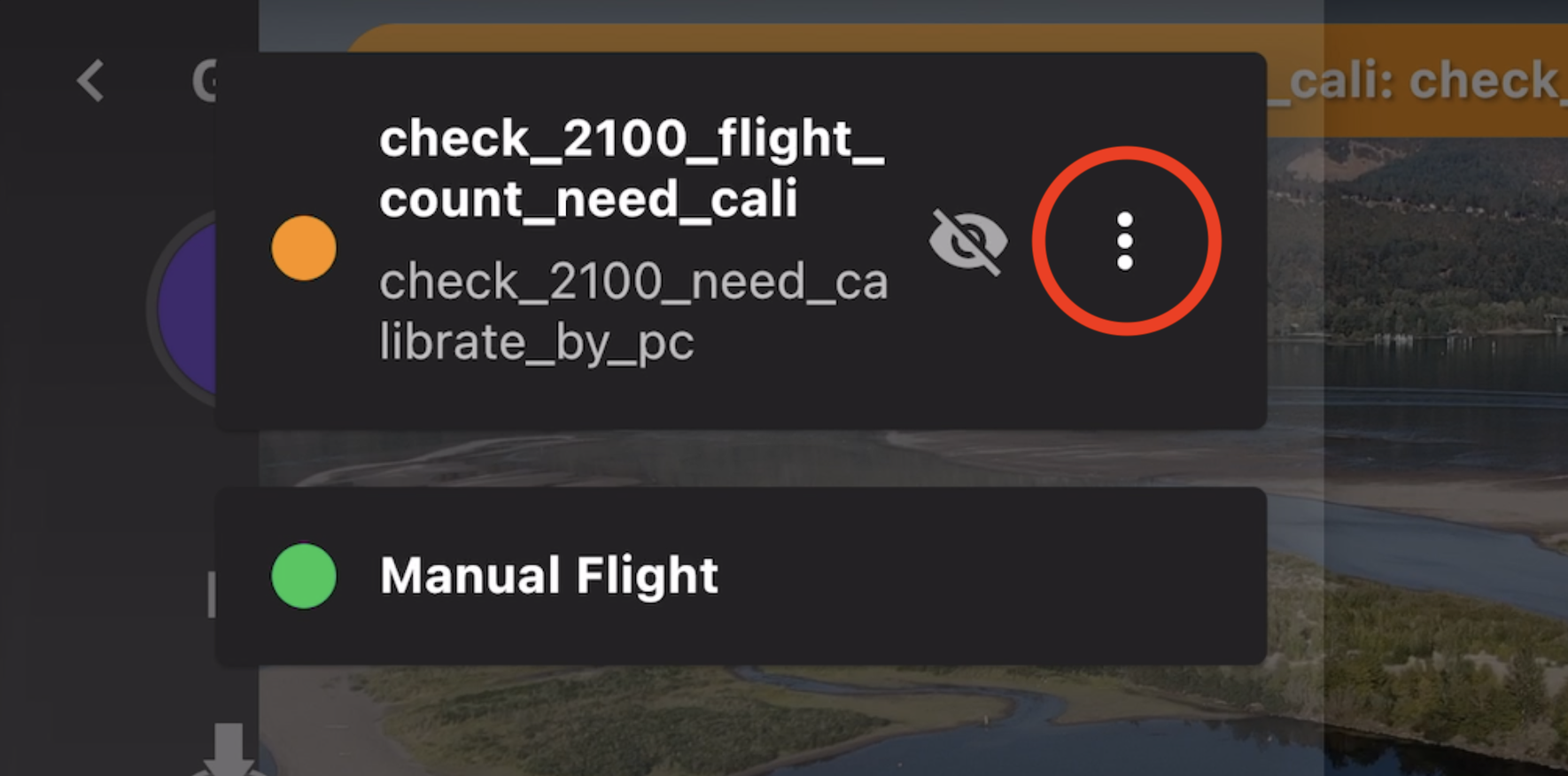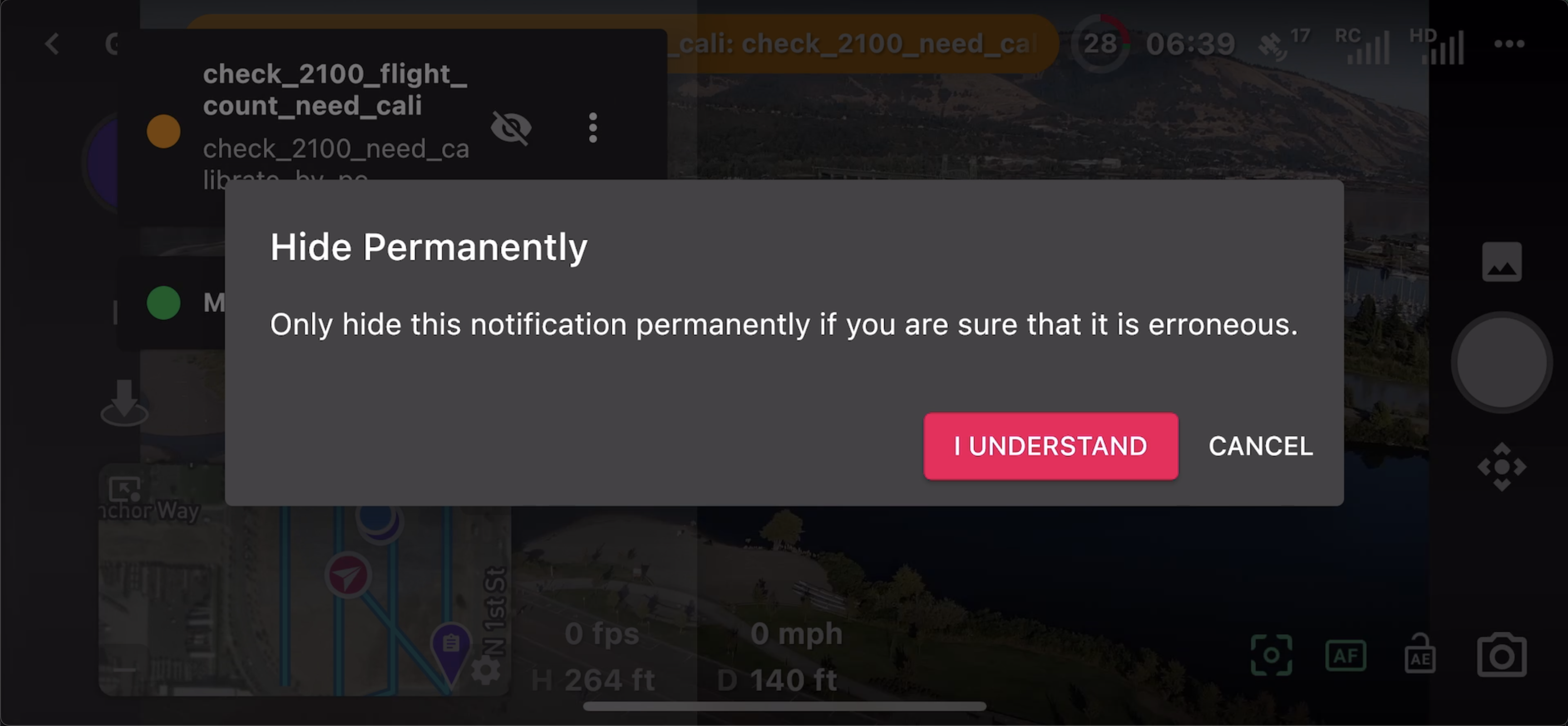 Select the eye button to show the status message.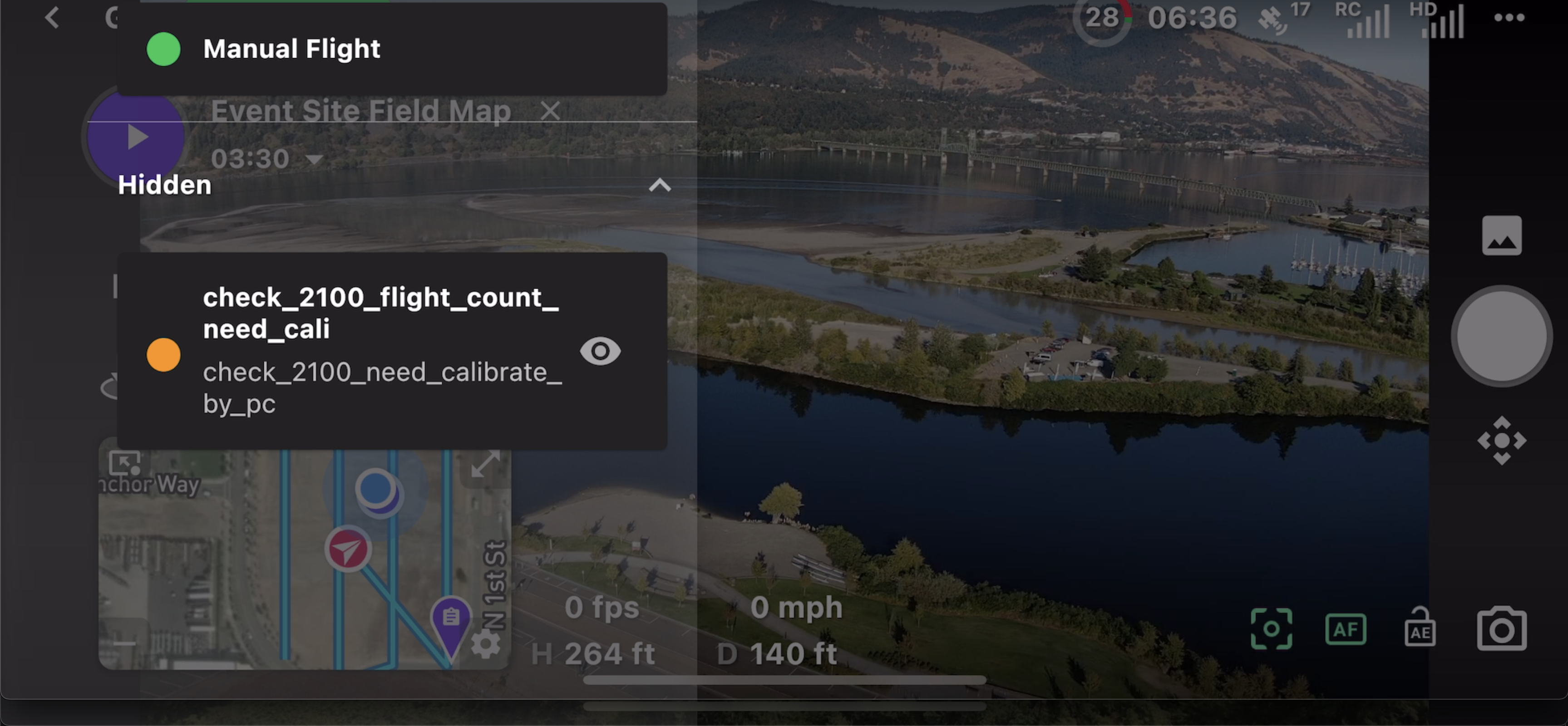 Once hidden, the status message will not show on the main dashboard.