In the Flight Dashboard Settings - on the Camera Settings Menu, you can perform the following:
Change Storage Location
Format the Storage
Turn on / off the following

Histogram - Off / Small / Large
Tap to Focus / Spot Meter
Manual Focus Controls
AE Lock Toggle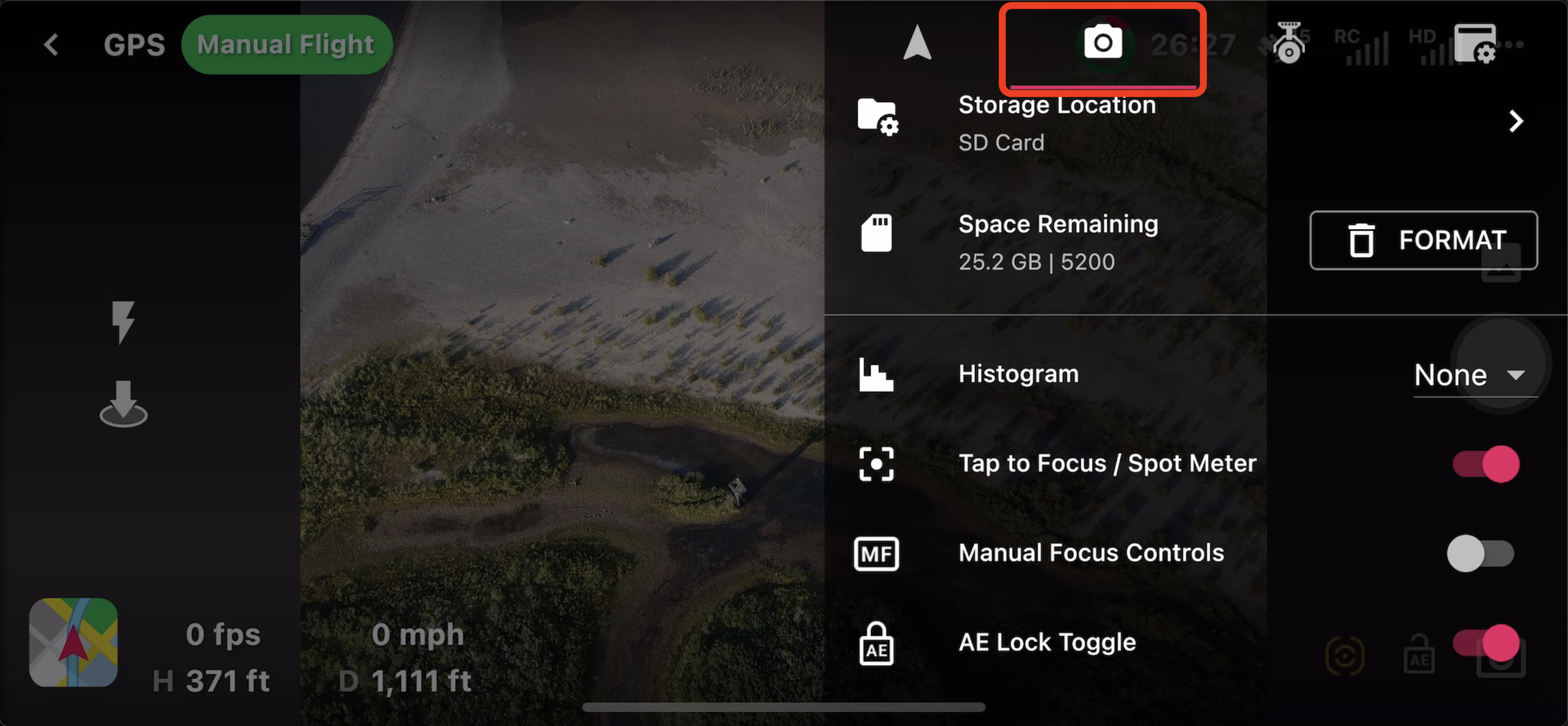 Not all drones support each setting.
Learn about other settings menus: Flight Dashboard Settings, Gimbal Settings, Drone Settings.
These will display on the bottom right and the histogram is moveable.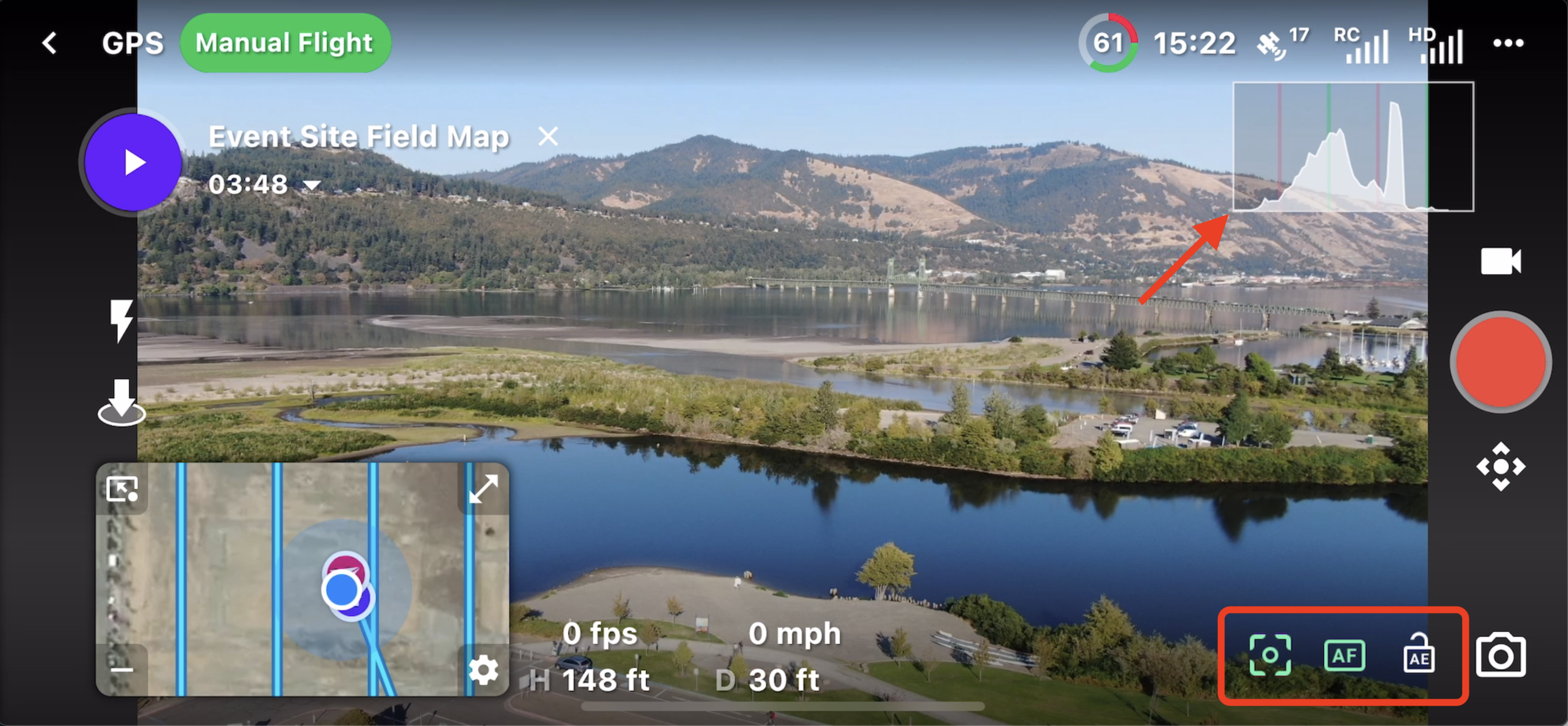 Auto-Focus
Tap a location on the screen to focus.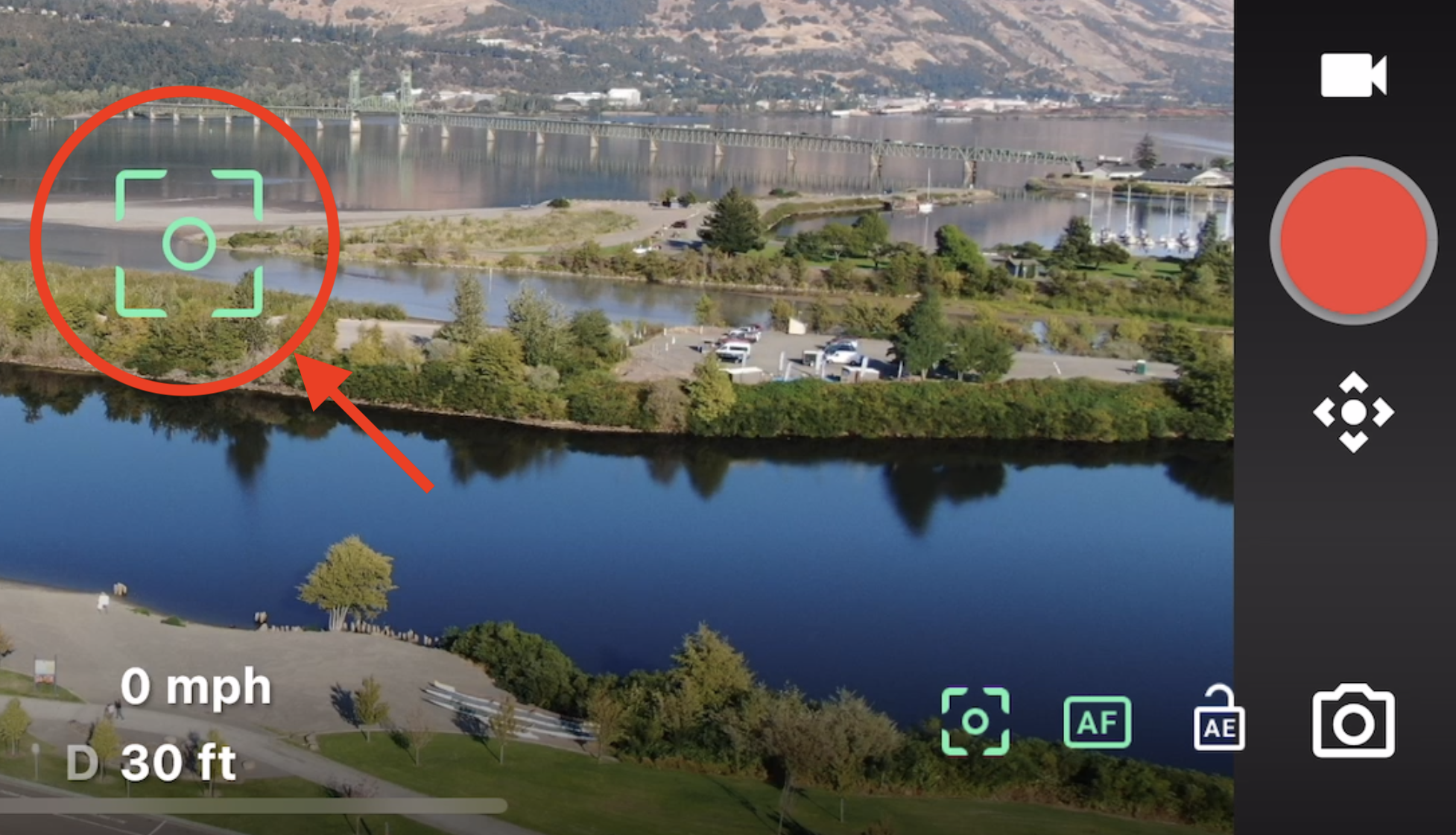 Spot Metering
Select the Auto Focus control on the bottom right to switch to spot metering. The yellow Spot Metering control will show. Tap on the screen to adjust for lighting at a specific point.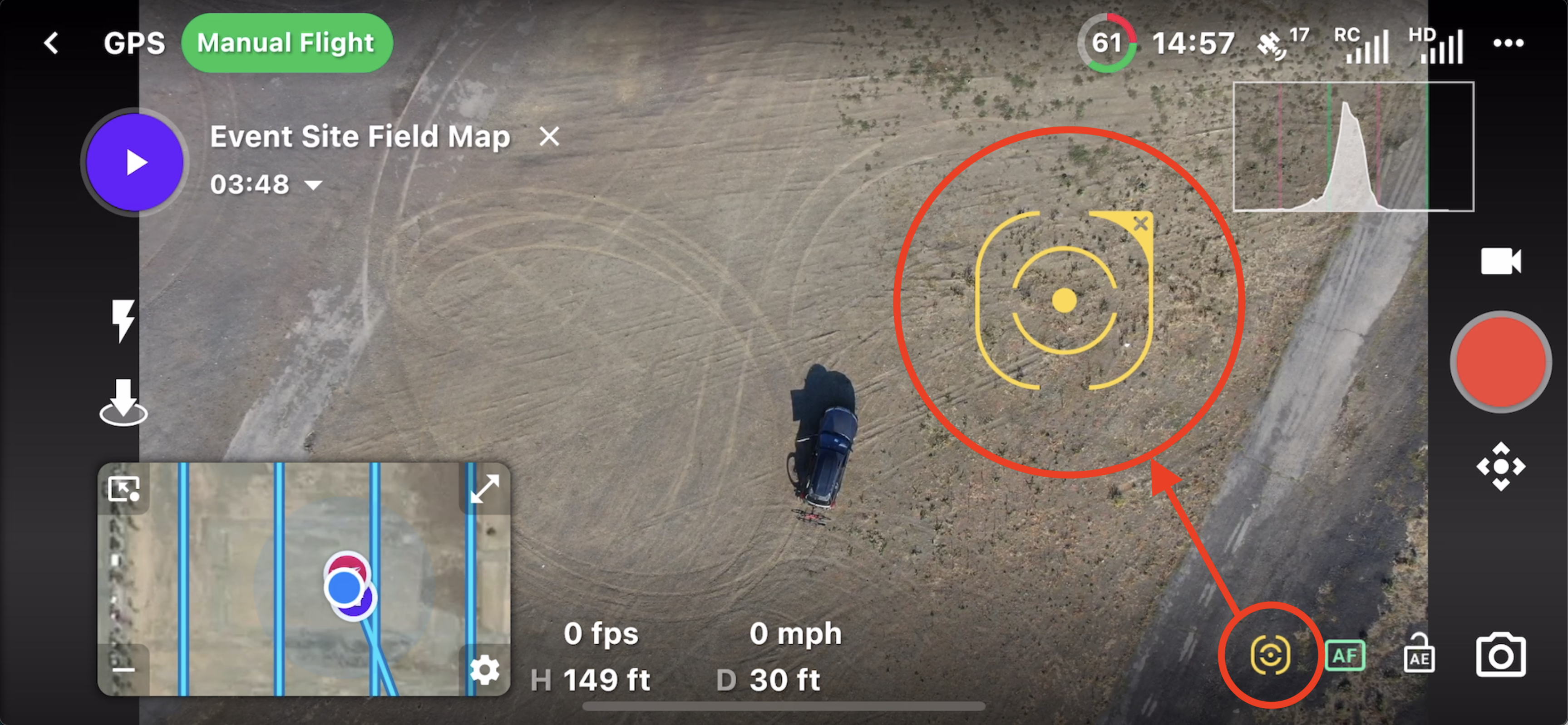 AE Lock (Auto Exposure Lock)
Lock auto exposure at the current setting by selecting the AE lock control.


Manual Focus
Select AF control to switch to MF (Manual Focus). Use the slider to adjust the focus manually.
Not all drones support manual focus.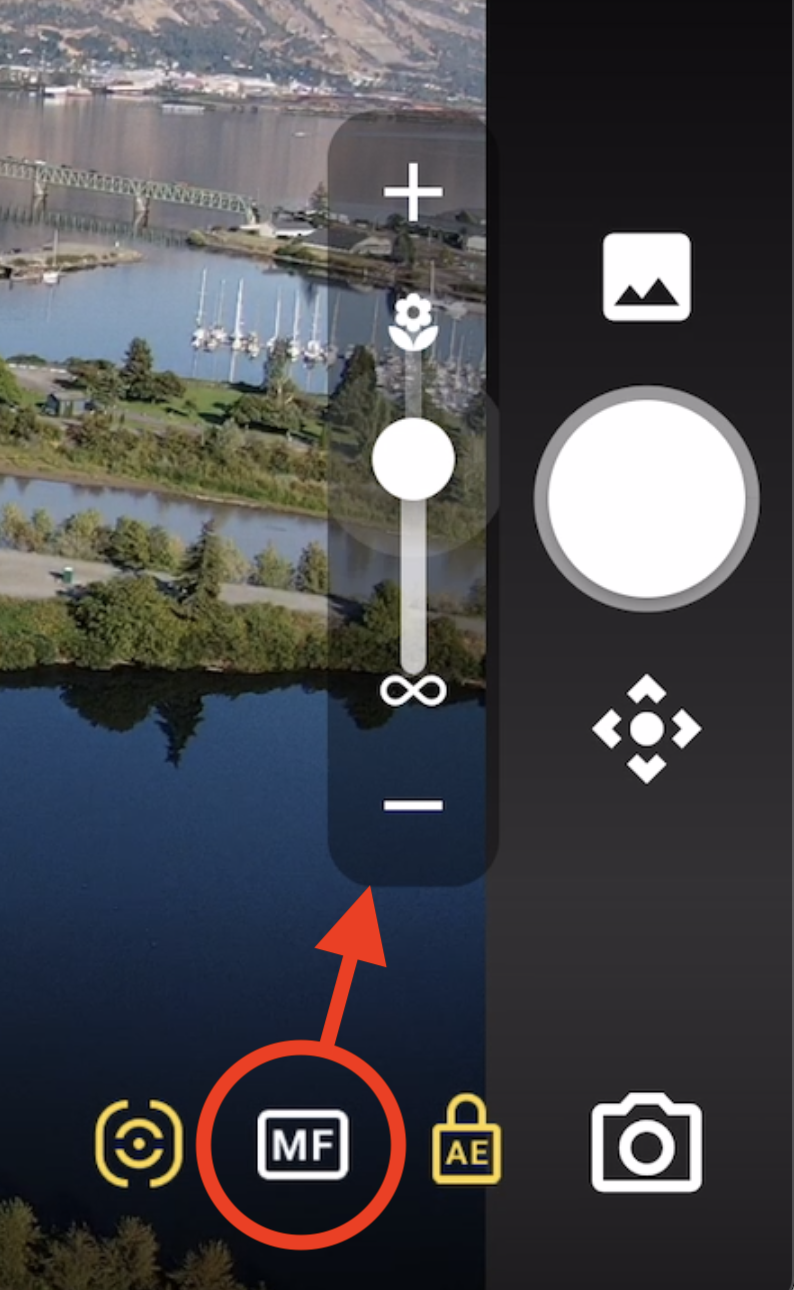 Histogram
Change the size of the histogram, or move it.